the Talkase T3 can ideally serve as a back-up phone For users already with a phone, It is good in times of emergency, especially when the phone battery runs out at an embarrassing time. so do not miss this review.
Specifications Talkase T3
Platform: MT6572A/XA
Working Frequency: WCDMA850/2100(3G Network); GSM 850/900/1800/1900Mhz
OS: Android 4.4
Memory: 512MB+256MB
LCD: 0.96 inch, OLED,12864
Color: Black, White
Battery Capacity:1650mAh Original High Capacity Polymer Battery
SIM Card: Support Nano SIM Card
Charging: Pogo Pin Magnetic Charging
Bluetooth: Bluetooth 3.0
Talk time: 9 Hours
Hotspot Sharing Time: 18 Hours
Standby time: 12 Days
Weight: 40g (with battery)
Size: 90*50*6.5mm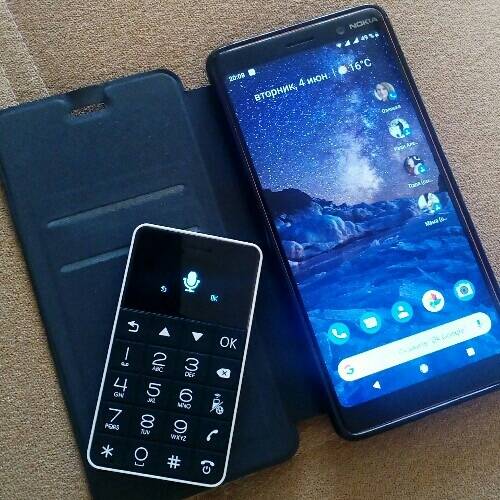 The Talkase T3 3G card-sized phone fits in your pocket, wallet, and EasyCard holder for easy portability. Working with Android 4.4, It comes with an OLED LCD screen 0.96 inches and a thickness of 7.5mm, Weight 40g with battery and Size 90*50*6.5mm, for Keeping with the slim and lightweight design, the Talkase phone also features sleek style and color choices black and White, Suitable for the Business Man, Travel Daren, Fashionista, School-age Children But it does not contain games.
the Talkase T3 supports 3G communications with Nano SIM Card and Wi-Fi hotspot sharing, Bluetooth 3.0 with 12-day battery life on standby and 18 hours in hotspot sharing time and 9 hours in talk time, Thanks to 1650mAh Original High Capacity Polymer Battery. Charging is done via a magnetic Micro USB charging connector for easy and efficient. It works perfectly both for receiving SMS and as a mobile hotspot, Phone Book, Call History, FTP, Call Record, Alarm Clock, Calculator, Music play of course, and It contains Intelligent anti-lost so it will be very useful.
You may also like Umidigi Power 3 Review – All You Need to Know.
Multi-language: Chinese Traditional, Chinese Simplified, Portuguese, Italian, English, French, Russian, Spanish, German, Thai, Indonesian, Malaysian, German (Doich), Spain (Mexico), Portugal (Brazil).

TalkaseT3 mini card phone.
Data cable(with phone magnetic charge stickers).
Instructions Book.