Today in our review of the Edifier TWS330NB, New headphones from this series with a modern design, and AAC HD coding premium sound quality by 8mm dynamic driver and Hybrid Active Noise Cancelling Technology with the help of improved Bluetooth 5.0 chip to transmit a flawless connection, the wireless earbuds also have 20h long battery life and IPX54 Waterproof. It's all for $50, which gives me a good feel for its capabilities, so let's dive into it.
TWS330NB Earphones Features
Hybrid Active Noise Cancelling Technology
Ambient Sound Monitoring
AI Phone Call Noise Cancelling Technology
Bluetooth 5.2 With AAC Codec
IPX54 Waterproof
20h Long Battery Life
User Setting APP
Design And Build Quality
Charging Case
Overall, The Edifier wireless earbuds adopt a simple design that is heavily inspired by the AirPods Pro design, For the charging case, it has a familiar design in the form of a rounded rectangle at the corners, small and light, and a weight not exceeding 50g, made of black or white glossy plastic with a logo Edifier printed on the back of the charging case.
There is also a long slit in the middle of the front to open the case, which is surrounded by a built-in magnet for easy opening and closing. Inside the charging case, there is a place for earphones with an automatic charging start. And below a slit, there are LED indicators, which Indicate battery status. For operation, there is a physical multi-function button on the back.
Unfortunately, the bottom of the charging case is round so you won't be able to put it standing. The most important thing is the presence of the Type-C charging port, which would have been better if it had been placed elsewhere, especially on non-wireless charging cases.
Edifier TWS330NB Earphones
We are now moving on to the elegant, Edifier TWS330NB wireless earphone with a small design, short stem, and a glossy black color and the most important, the shape is light about 4g only to be comfortable on the ear and with stability during movement that helps it in this, soft silicone ear tips with a circular hole to relieve pressure inside the earphone, which can balance indoor and outdoor air pressure, and ventilation.
Also, "L" and "R" logos are printed at the top of the headphone grip to distinguish the left and right ears. Nearby is a magnetic charging contact and a microphone pick-up slot with good and clear sound reception during the call with the help of a noise reduction slot on the outside of the earphone, which cooperates with the microphone to accurately distinguish between human voice and noise.
Touch Control Panel
And to control, their touch panel is located at the top of the earphone handle with the LED indicator, which can achieve precise control with very responsive touch sensitivity.
Tap twice on the right earpiece: Answer/Hang Up Pause/Play
Double-tap L to switch between ANC on, Transparency mode, and ANC off
Tap R three times to skip to the next song
Tap L three times to activate the Game Mode
Unfortunately, it's not possible to change the volume directly from the earbuds, but you can adjust some controls and add those manually via the Edifier Connect app on Android and iPhone.
Edifier TWS330NB Waterproof
These Edifier TWS330NB have IPX54 waterproof, so they are protected from rain and sweat but shouldn't be submerged completely in the water to avoid damage, to stay with you in the long run, and give you the freedom to effectively use it in any sports, environment or otherwise.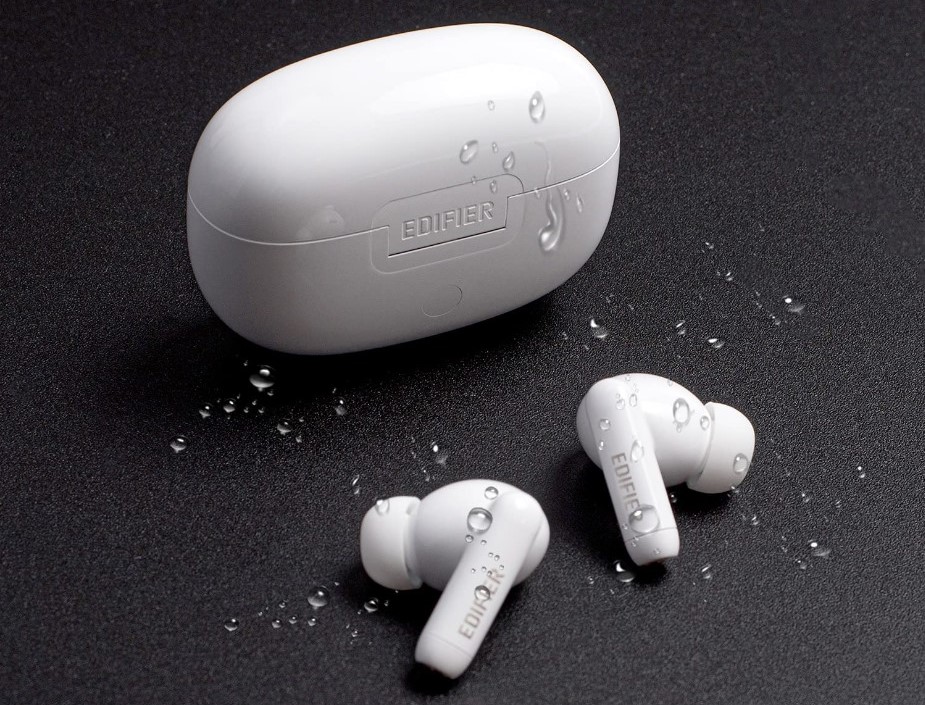 How To Pair Edifier TWS330NB With Smartphone
Edifier TWS330NB offers strong compatibility with both IOS and Android devices and with Bluetooth 5.0 technology for stable and powerful transmission, lower delay, and smoother connection for high sound quality. Also, you can enjoy music up to 10m long even with thin walls between you and your device.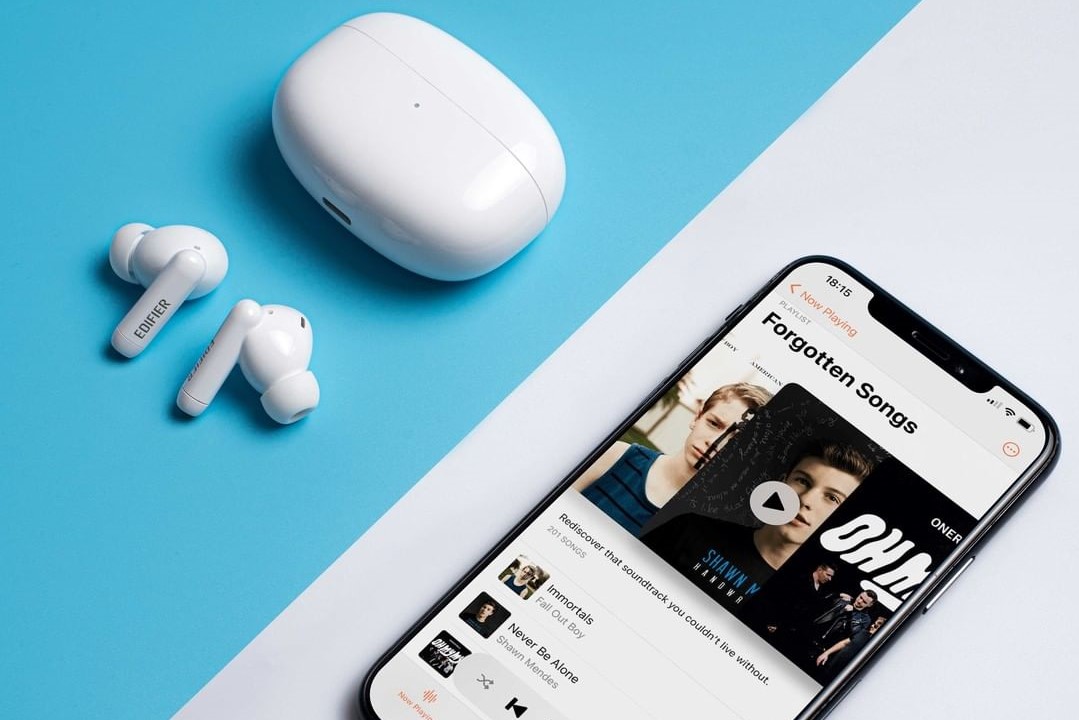 Long press (approximately 3 seconds):
for Bluetooth pairing(with earphones in the charging case)
Tap the button 3 times:
to pair the left and right earphon(with earphones in the charging case and to clear the pairing list.
Light indication:
Bluetooth pairing active:
The white light flashes quickly
TWS pairing:
The white light flashes slowly
Edifier Connect App For Edifier TWS330NB
Edifier NeoBuds Pro can be used via App. Download Edifier Connect App available for iOS and Android for more control.


The app is where you'll be able to control all of your NeoBuds features, including the different sound modes (Stanard, Ambient Sound, High/Low ANC) and can switch through ANC modes, EQ, adjust tap sensitivity, set LHDC quality level (400, 560 and 900 kbps), and see how much battery the case and buds have remaining. You can also control the function of both double and triple taps on each earbud.
Sound Quality
The Edifier TWS330NB Earbuds have a wonderful stereo effect, it contains well-defined tones, as well as powerful bass and crisp mid-highs to deliver perfect performance in the full range with a better sound stage, rich sound, and excellent quality, thanks to the hybrid ANC with 8mm dynamic driver, so that dynamic sound delivers smooth, natural sound of pop, rock, and other strong rhythms. The armature driver delivers powerful, more accurate bass to provide more detail and excels in soothing genres such as acoustic and classical. This is done via the high-definition AAC and SBC audio codec to deliver the best HIFI stereo for all music styles in this price range.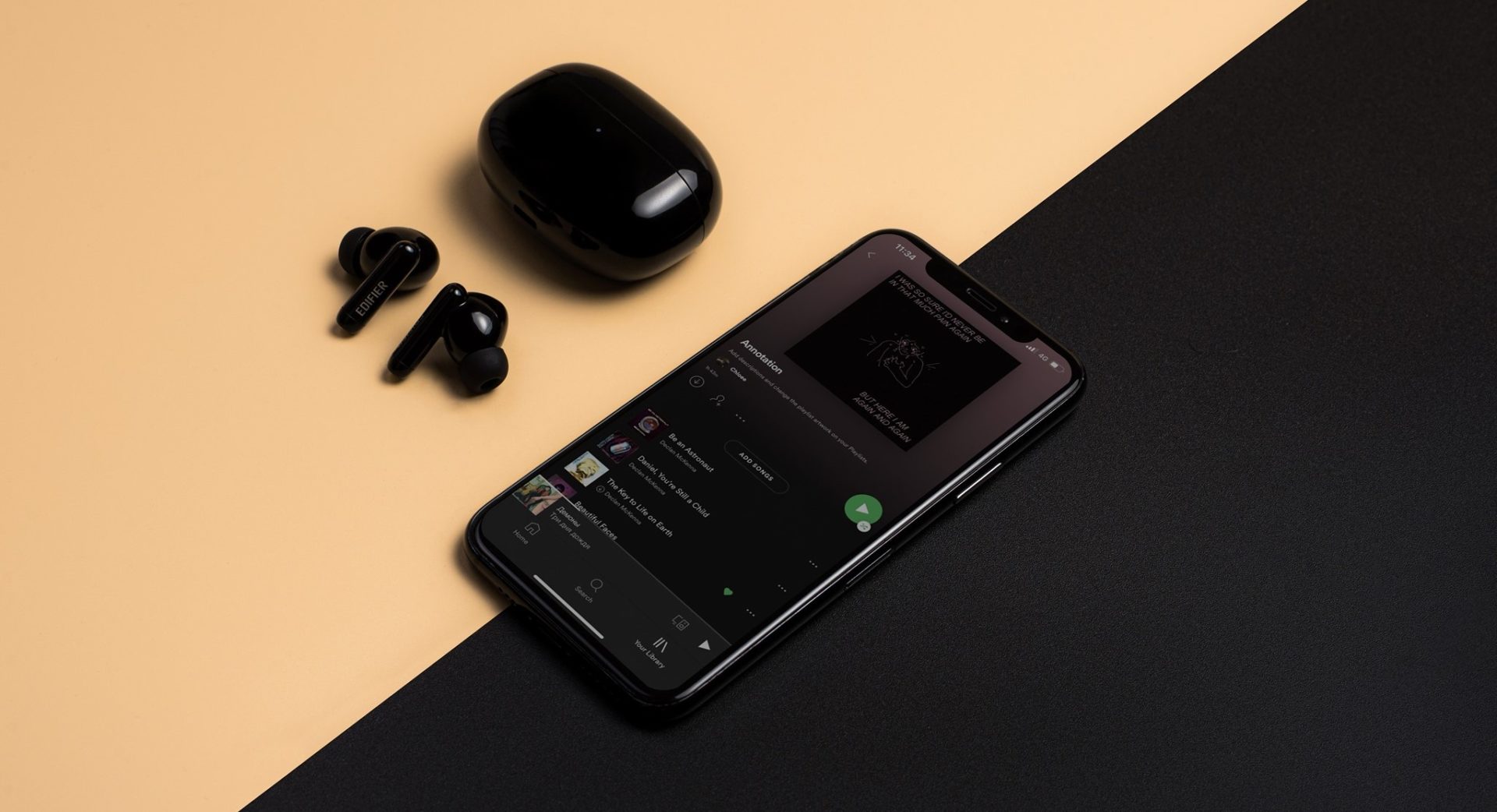 Call Quality
Edifier TWS330NB is a budget earbuds that adopt upgraded hybrid ANC technology. The internal and external bidirectional microphones respectively pick up the internal and external ambient noise of the ear in order to generate a reverse sound wave to cancel out the noise. This creates a new depth noise reduction of – 38dB with good volume and little hiss, but a little muffled. It's not a perfect microphone, but it's quite audible for games and calls.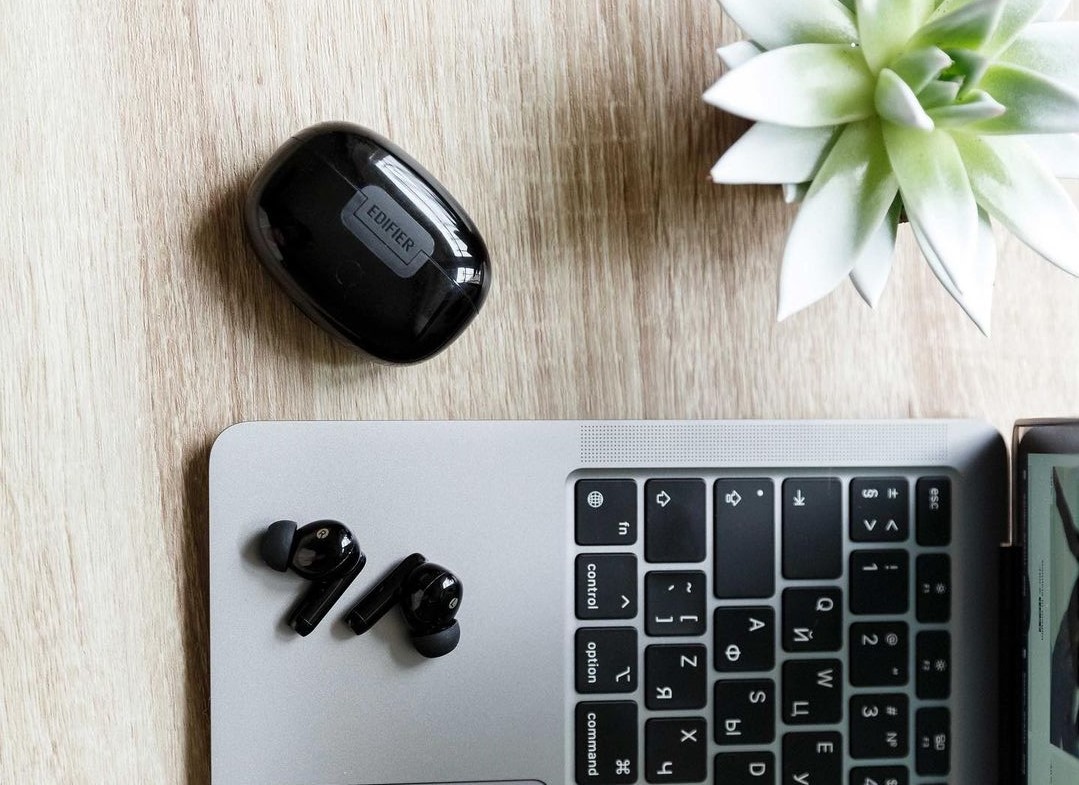 Also equipped with deep neural network call noise cancellation, which accurately picks up sound waves using AI. With the help of an adaptive algorithm, the voice of the caller is separated from other voices in real-time, bringing a high-quality call experience. Even in a noisy environment, both sides of the call can be heard clearly.
Latency Performance
When it comes to watching videos or playing online games on both iPhone and Android, the videos play without noticeable audio delay brings a low latency of 80ms, which is a good thing for gamers, even in the YouTube or Netflix app which is always a challenge on iPhone. However, it did well.
Unfortunately, there is a slight delay in audio when playing games, which is almost normal, and you can find it on most wireless headphones in this price range.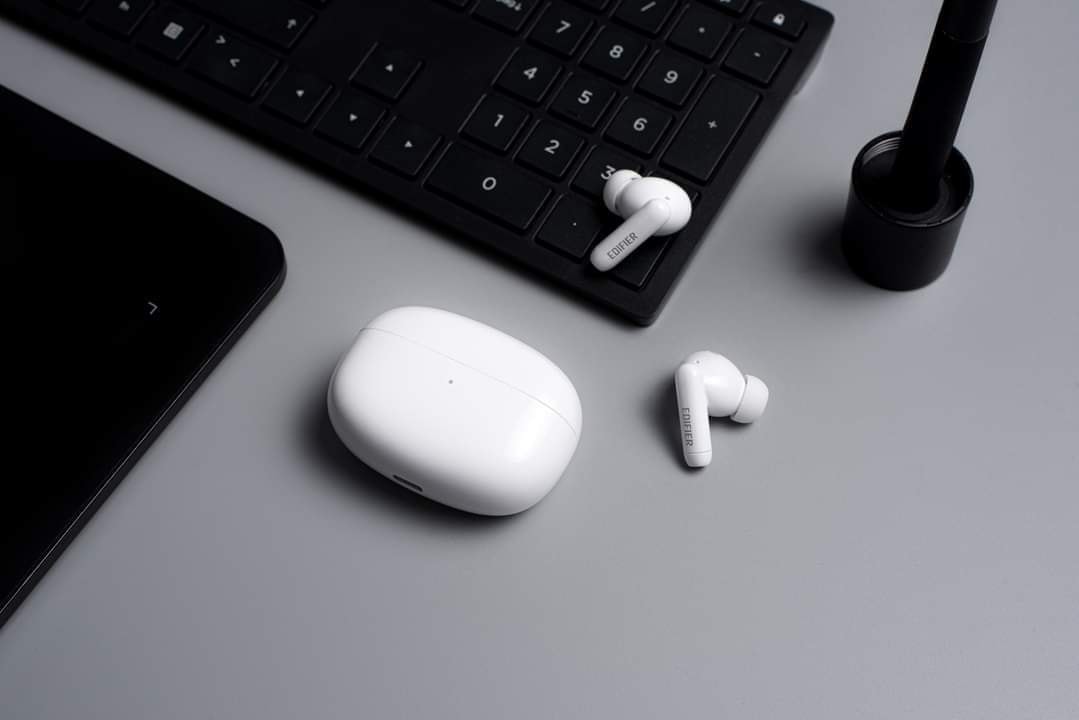 Edifier TWS330NB Battery And Charging Time
Regarding the battery, the charging case of the Edifier TWS330NB headphones is equipped with a built-in 350mAh lithium polymer battery, So the storage box itself can be recharged for 1.5hours, then the earphones can be recharged 3-4 times, which can be used for 4-5 hours on a single charger from 1 hour to 2 hours, It can add 12 hours with the charging case for a total of 16 hours. The case is recharged via type-C at the side of the case, however, the charging time is a bit long. Battery LED's if it lights up in white battery is 3 out of 3 Bar, Pink means 2 out of 3 and Red means 1 out of 3.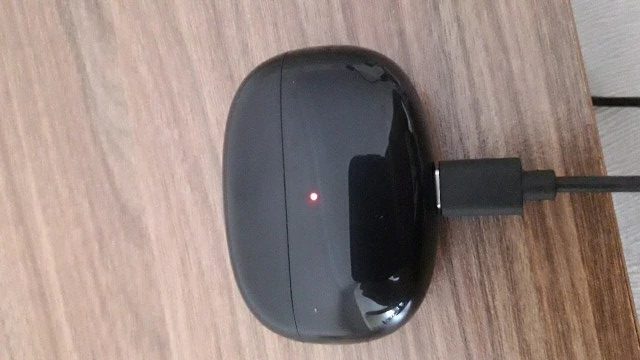 Conclusion
In this price category, sound quality is one of the main factors for choosing headphones, for this Edifier TWS330NB is equipped with a large 8mm drive to deliver powerful bass with high-fidelity mid-range sound and hybrid active noise canceling technology. So the sound is good and balanced, they are generally great headphones especially when you consider the price.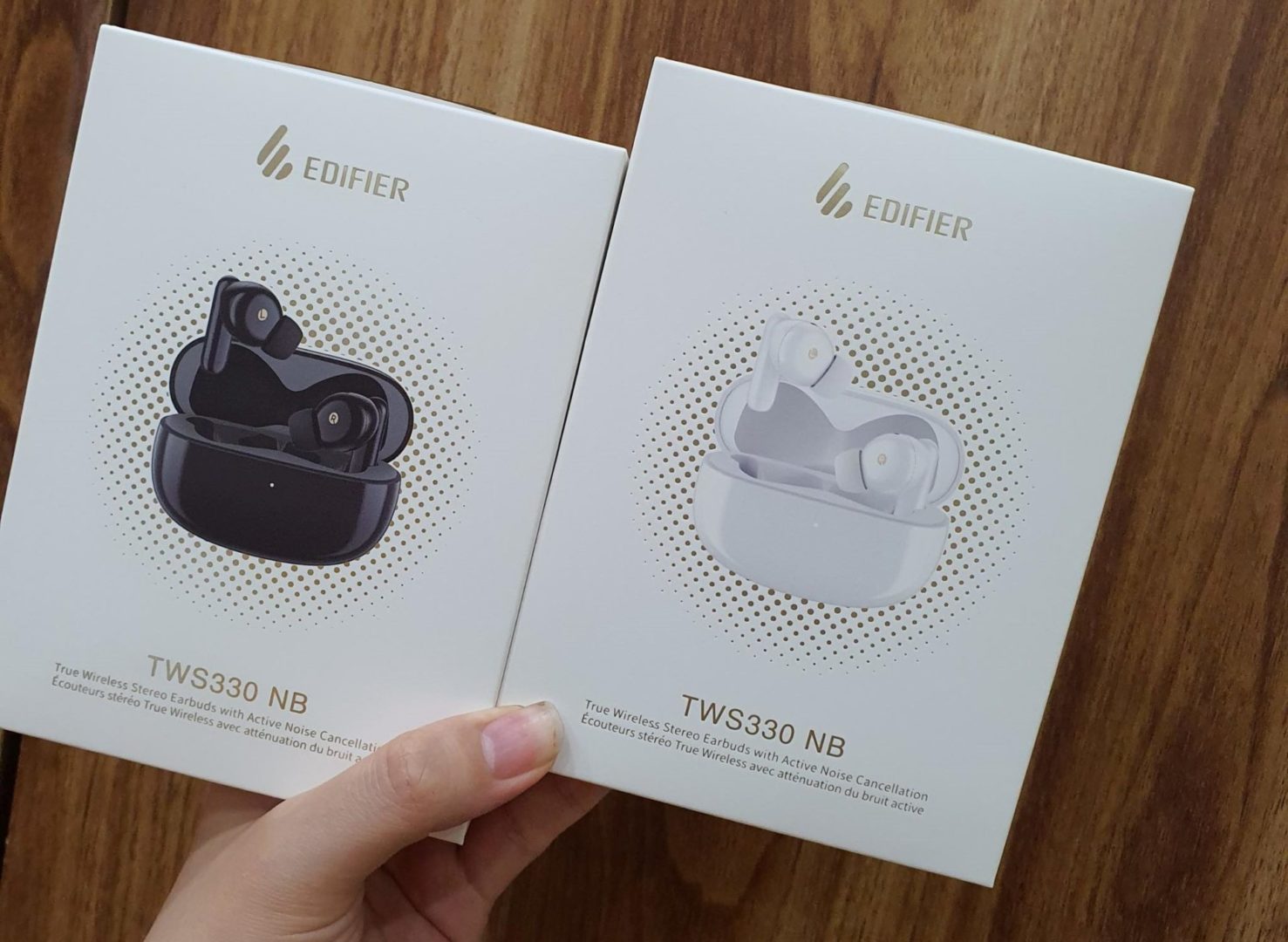 Edifier TWS330NB Price And Where To Buy
The Edifier TWS330NB Earphones are currently available on Banggood and Aliexpress store and Amazon for a very good price So, don't miss out on this great deal. And to view its price or buy it, you can access the offer by clicking on the store icon.
Edifier TWS330NB Headphones
Charging Case
3x Eartips
Manual
Type-C Cable
TWS330NB Earphones Specifications
Brand Name: EDIFIER
Product Model: TWS 330NB
Built-in Active Noise Cancellation Technology Isolates you from the Noisy Environment
Ambient sound mode allows you to notice environmental sound such as traffic or flight announcement
Environmental noise reduction provides extra clarity for your phone calls
AAC audio decoding supported for high-quality audio
20 hours of playtime in total and quick charge supported for earbuds
IP54-rated dust and water resistance for outdoor scenarios
Bluetooth Version: V5.0
Driver Unit: 8mm dynamic drivers
Audio Codecs: AAC, SBC
Playback Time ANC on: about 4Hrs (Earbud) + 12Hrs (Case) ANC off: about 5Hrs (Earbud) + 15Hrs (Case)
Charging Time: About 1 Hour (Earbud) / 1.5 Hrs (Case)
Battery Capacity: 32mAh (Earbuds) / 350mAh (Case)
Charging Port: USB Type-C
Fast Charging
Ambient Mode
SKU: PH3021121(Black), PH3021095(White)