There is no doubt that Lenovo is one of the best brands of affordable in-ear headphones that offer value for money, with its products aimed at all tastes, including gamers. And for this, is back with a new version of the XT Series under the name Lenovo XT92, dedicated to lovers of gaming earbuds, that has a modern design with better specifications, and features, and most importantly it's for a budget.
The first thing that catches your eye is the unique design of the charging case which looks like a snake's head. Despite its design, it's equipped with a 10mm Large Driver for High-Quality Sound with the help of Bluetooth 5.1 Chip for 60ms Low Latency and supports AAC & SBC audio decoding, the wireless earphone gives you a 24h battery life, And most importantly, at an attractive and low-cost price for anyone, it seems that they offer everything. But that's on paper, so it might be different in reality? today we find out the answer.
Gaming Design With LED Lighting
Bluetooth Chipset V5.1
10mm Large Drivers For HI-FI Sound
AAC and SBC audio decoding
60ms Ultra-Low Latency
24h long playtime
Design And Build Quality
Charging Case
Overall, I find the design of the Lenovo XT92 gaming headphones to be cool, it doesn't look very gaming with shaped like a snake's head, and it doesn't have crazy lighting, So the charging case, it features a unique design, and is very compact, small, and lightweight only 50g, made of plastic in black glossy, It looks very cool.
There is also a long slot in the center of the front to open the case, which is surrounded by a built-in magnet for easy opening and closing with one hand. Once opened, there is a place for the earbuds with an automatic charging start. And on the side of the slit, there is a two green LED lights like snake eyes for battery condition with the Lenovo logo on the front.
The bottom of the charging case is flat for easy stability, Also has a USB Type-C charging port on the side, which is in a good place, especially on non-wireless charging cases.
Lenovo XT92 Earbuds
Looking at the design, The feel of the Lenovo XT92 Wireless Headphone is excellent and these are well-made with a compact 'in-ear'. And they really sit comfortably inside your ears and in front of the buds, you can see the nice-looking green LED with the Lenovo logo. The outer part with a touch panel is a black glossy color, and most importantly, the lightweight body is only about 4g to be comfortable on the ear while on the move with the help of the soft rubber ear bands made of silicone with round pressure relief holes inside the earphone, which can balance the internal and external air pressure and ventilation.
Also, "L" and "R" logos are printed at the top of the headphone grip to distinguish the left and right ears. Besides the touch control, where there is a magnetic charging contact and microphone pickup hole with good and clear sound reception during a call with the help of the noise reduction hole on the outside of the earphone, which cooperates with the microphone to accurately distinguish between human voice and noise.
Touch Control Panel
To control the Lenovo XT95, there is a high-precision touch control panel on the top of the earbud that can achieve precise control with responsive touch sensitivity that's big enough that you don't have to use your fingers very precisely to get things done. The earbuds don't use any app – all functions are handled by long-pressing or tapping on the earbuds like making calls, changing music, rejecting calls, activating Voice Assistant, and even the volume sound.
How To Pair Lenovo XT92
Lenovo XT92 offers strong compatibility with both IOS and Android devices and adopts Bluetooth 5.1 technology for stable and powerful transmission, lower delay, and smoother connection for high sound quality, and supports the most popular audio decoding for SBC and AAC. and you can enjoy music up to 10m long even with thin walls between you and your device.
The pairing is the same with any wireless earbuds, all you have to do is open the charging case and take out the earbuds, and the earbud will automatically turn on and enter the pairing state. Immediately after that, open the Bluetooth interface of the smartphone, and the device name "Thinkplus-XT92" will be automatically recognized, click it, and the pairing is completed successfully. The pairing is done manually once, after that it is automatic and fast provided Bluetooth is enabled, just remove it from the box and use it.
Lenovo XT92 – Audio Quality
In terms of sound quality, the Lenovo XT92 earphones don't exactly have the best sound quality, they have an acceptable amount of stereo effect and a powerful dynamic range for all types of music with excellent treble, mid-tones, and bass. Equipped with 10mm dynamic drivers that give you surprisingly clean sound with little to no noise when the ultra-low frequencies let you know where each singer was positioned, the intensity of their voice, and instrument discrimination was good and everything felt very balanced. So the XT92 was great in that regard.
So, The sound on these earbuds is second to none. Even when the volume was fully turned up, there was no distortion coming from the low end. What lacks are some details, which is a logical factor for an earbud in this category. Most of the time the sound quality has been excellent with nice, tight, captivating bass for a great little pair of budget earbuds, with nice, tight, captivating bass.
Call Quality
In addition to the audio on the Lenovo XT92 voice dialing performed well. It sounded better and was above average because the earbuds were under $20, so call quality is excellent and that's because it's equipped with noise reduction technology, it's supposed to eliminate background noise and pick up your voice very clearly without picking up all the sounds surrounding you from echo or other interference, and your voice on the other end can be heard correctly, even in crowded places.
Low-Latency
Next, The Lenovo XT92 is also equipped with a 60ms low latency mode, which can be triggered by tapping three times on the right earphone. You can watch videos or play online games on both iPhone and Android without noticeable audio delay, even in YouTube or Netflix apps. Unfortunately, there is a slight audio delay of about 0.5 seconds when playing games, which is almost normal, and you can find it on most wireless headphones in this price range.
Lenovo XT92 Battery And Charging Time
In terms of battery, the Lenovo XT92 charging case is equipped with a built-in 000mAh Li-Polymer battery providing the user with about 18h additional uninterrupted playback. And each XT92 bud has a 30mAh battery, we should get up to 4 hours. Total battery life can be about 22 hours with the charging case, and the headphones can be recharged up to 3 or 4 times before they need new power, which is great, and the autonomy is high if we compare it to other headphones.
When you put the earphone into the charging case, the earphone will automatically enter into the charging state. The storage box itself can be recharged for 2 hours. The case is recharged via Type-C on the back of the case.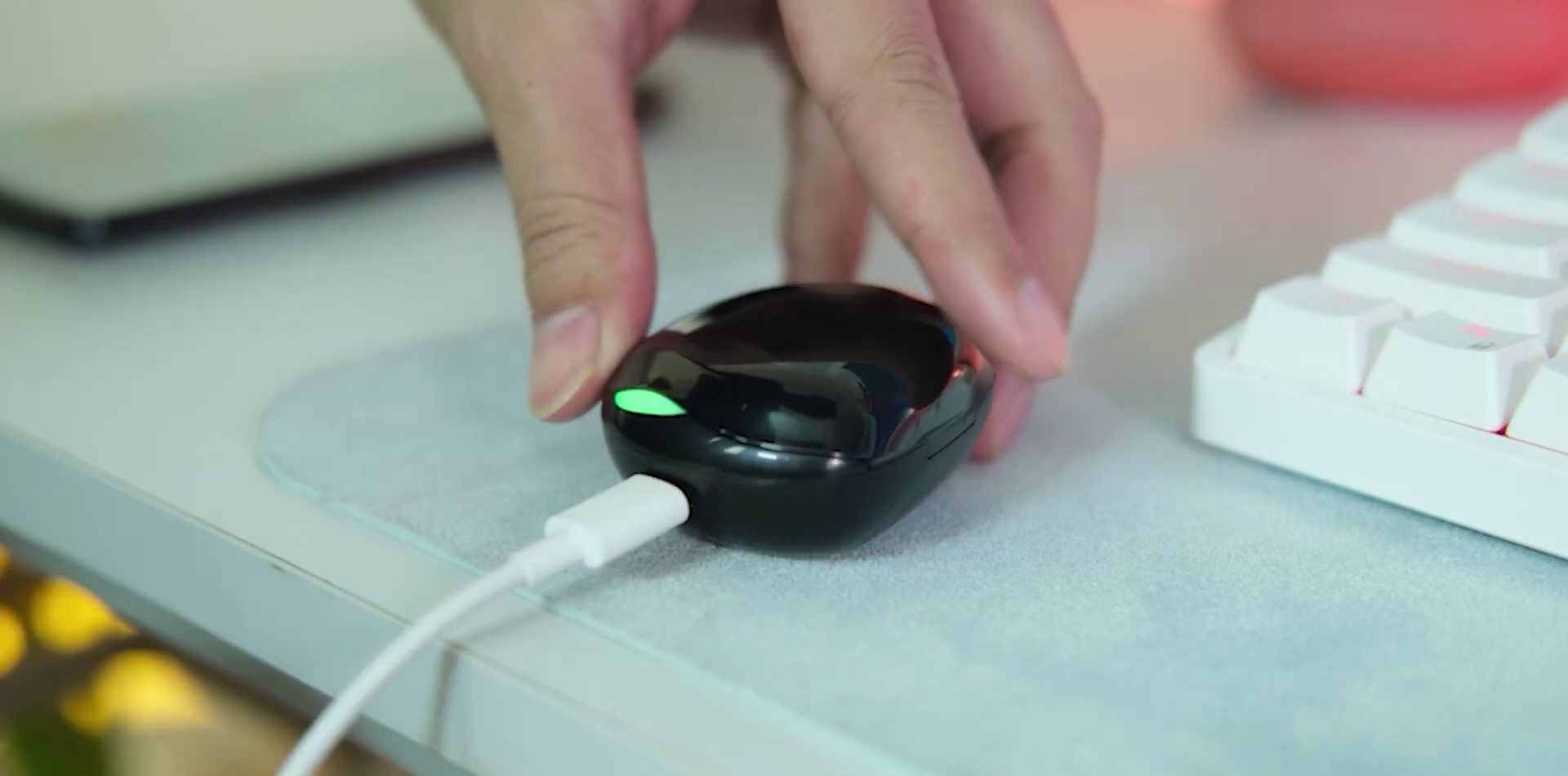 Final Verdict
Honestly for very little money, the Lenovo XT92 are decent gaming earphones with good sound and good performance. Thanks to Lenovo, they make it really easy to recommend these headphones because they give you everything you need in any wireless headphones, all their bases are covered Good gaming performance, good battery life, good microphone, and good sound quality. then XT92 is a very worthy option for budget gaming earbuds and I wouldn't hesitate to recommend it to anyone who needs high-quality earphones at a low cost!
Lenovo XT92 Price And Where To Buy
The Lenovo XT92 Earbuds are currently available on the AliExpress Store and Banggood for a very good price So, don't miss out on this great deal. And to view its price or buy it, you can access the offer by clicking on the store icon.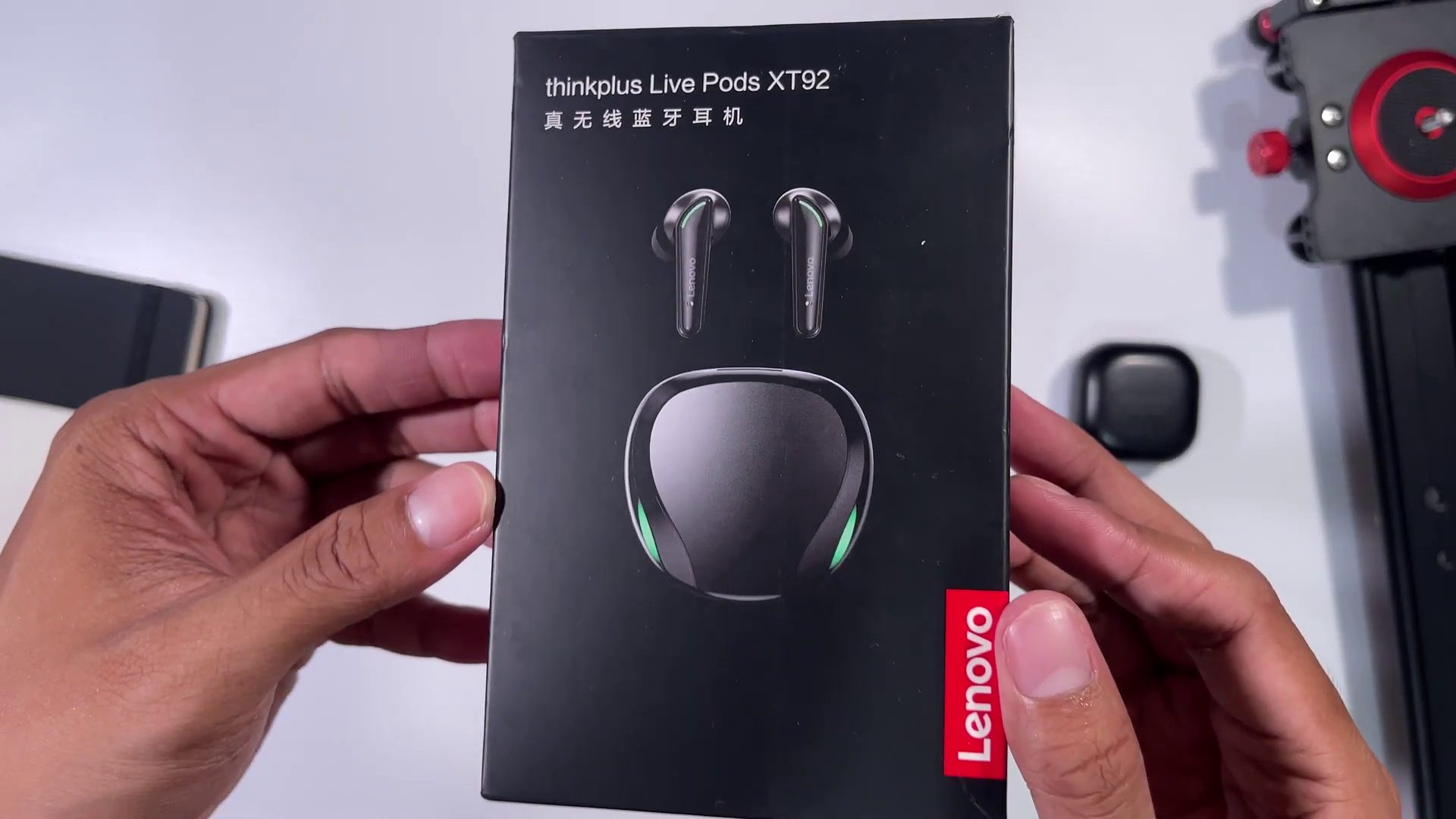 Lenovo XT92 Bluetooth Earbuds
Charging Box
USB-C Charging Cable
4 x Ear cap
Manual
Lenovo XT92 Specifications
Material: ABS
Bluetooth Version: 5.1
Earphone Battery Capacity: 30mAh
Charging Box Battery Capacity: 300mAh
Charging Time: About 1.5 Hours
Transmission Distance: 10m
Charging Interface: Type-C
Music Time: About 4 Hours (80 Percent Volume)
Talk Time: About 3 Hours (80 Percent Volume)
Total Endurance: About 32 HoursSNR: ≥102dbDistortion: ≤ 5 Percent
Driver Diameter: 10mm
Horn Impedance: 32Ω±15 Percent
Features: Stereo, HiFi Sound Quality, Touch Control
Size Details:5.5cm x 5cm x 2.8cm/2.17″ x 1.97″ x 1.1″ (Approx.)