Xtar, a brand specialized in Li-ion batteries, smart battery chargers, LED lights, and related accessories for more than 15 years, pays great attention to every detail and provides reliable products and dependable services. thanks to XTAR's R&D team dedicated to quality, creativity, and innovation. Which made it get more than 70 patents. The Xtar SC1 Plus Battery Charger is the latest innovation.
SC1 Plus is a high-performance single-cell battery charger that works as a power bank at the same time, is equipped with QC and PD fast charging, and is compatible with a wide range of modern Li-ion batteries from 10440 to 26650. Most importantly, it is low-cost and does not exceed 10 USD. And if you are looking for something stronger, I advise you to check out Xtar VC4SL.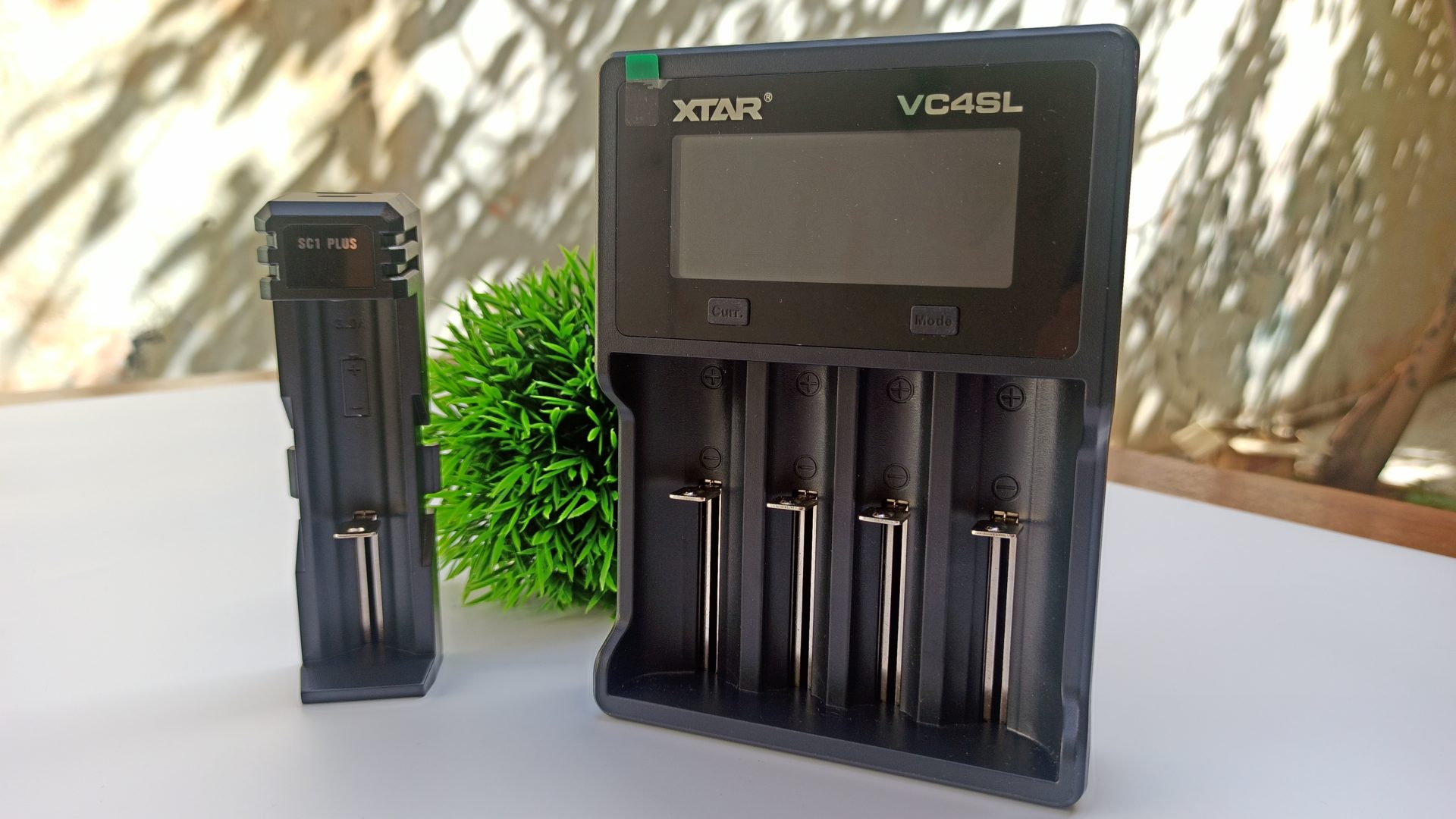 Charge 26800/26650/21700/18650 and D NIMH Batteries
Reverse polarity/short circuit/overload overheat protection
USB-C Input with 3A Fast Charging
10W Power Bank
Design And Build Quality
The Xtar SC1 Plus is one of the largest single-slot chargers that's to be expected when it supports a 26800 battery. It features a simple rectangular design made of high-quality fire-retardant plastic which makes it look great and is lightweight at only 47g and measures 12.5cm in height and 3.5cm in thickness, which is good for easy portability.
On the sides, there are two hooks so that the battery can be held securely in place using a silicone strap while used as a power bank which is really practical for allowing the use of the battery charger in any position. There are also some vents near the bottom to help with cooling as it gets hot. Also has battery charger information.
Even the user interface is uncomplicated and easy to use just plug a power supply into a USB-C port to use the SC1 Plus as a charger and battery input, or connect a device to a USB-A port and use the SC1 Plus as a power bank.
And to know the status of the battery, there are four blue LED lights. They are used to show the battery capacity when the device is used as a charger or as a power bank.
4 LED lights flashing reverse polarity
4 LED lights constantly lit means the power is 100%
3 LED's are on and the fourth is blinking 75% power < 100%
Two LED lights and the third is blinking 50% ≤ Power < 75%
1 LED is on and the second is blinking 25% ≤ power <50%
1 LED flicker 0% ≤ power <25%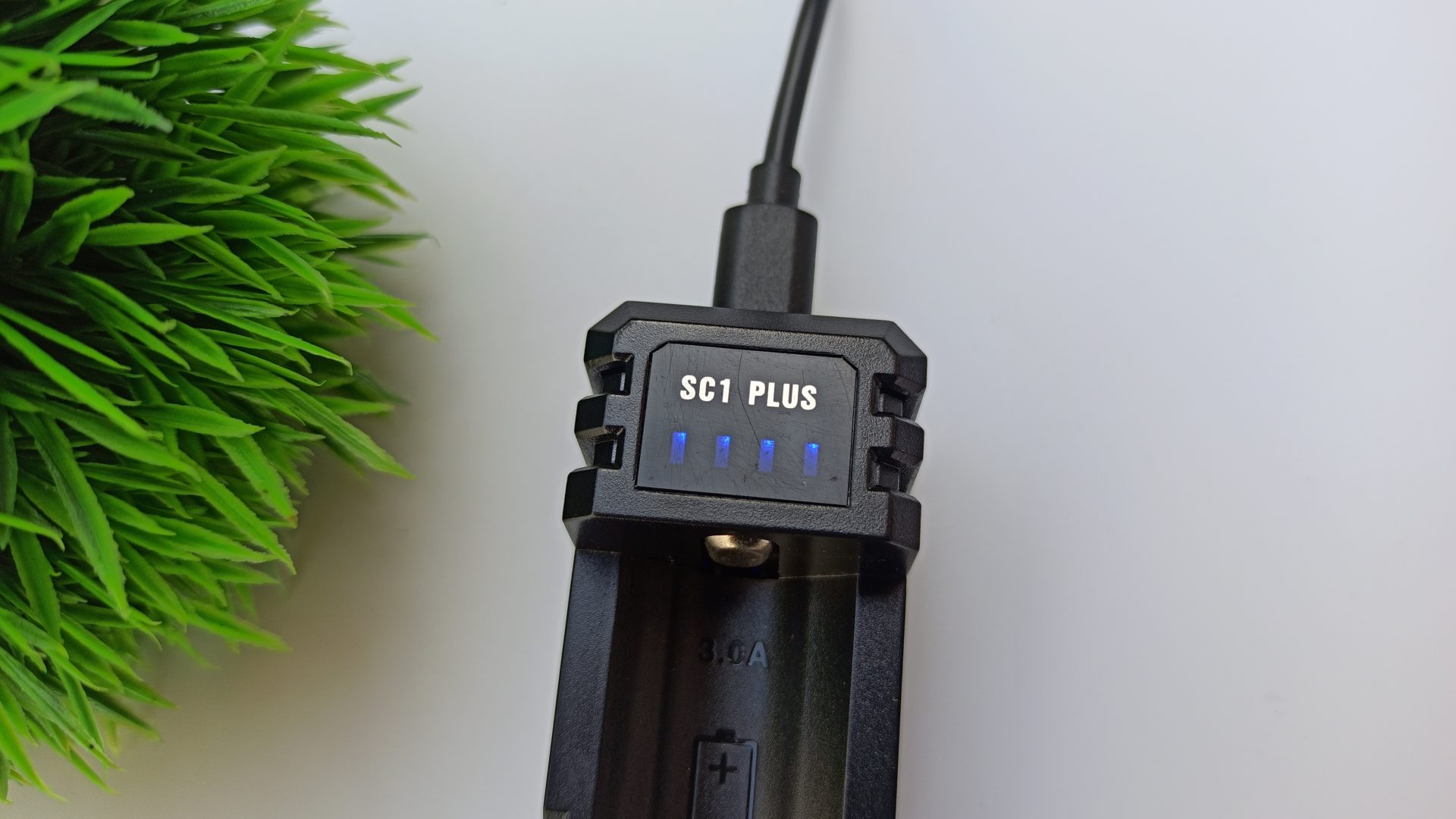 Note: When the battery is 75%-99% charged, the LED1-3 indicator is always on, and the LED4 symbol is flashing. When the power supply is insufficient, the battery charger will reduce the charging current accordingly.
The battery design is printed on the battery compartment, showing you the position of the positive and negative poles.
Xtar SC1 Plus Performance
Connect the power and insert the battery which will start charging automatically. The charging current cannot be adjusted. Type C to Type C cables can also be used for a connection.
According to XTAR, SC1 PLUS is compatible with a wide range of Li-ion batteries, IMR/INR/ICR: 10440, 14500, 14650, 16340, 17335, 17500, 17670, 18350, 18490, 18500, 18650, 18700, 22650, 25500 and 26650 batteries. Ni-MH C / D 1.2 volt batteries.
A minimum cell length of 56.6 mm means that it is also capable of charging batteries longer than 80 mm. This may be a good thing, as most 18650s can handle 3A max charging current without any serious problems. And up to 26800 in the most extreme cases.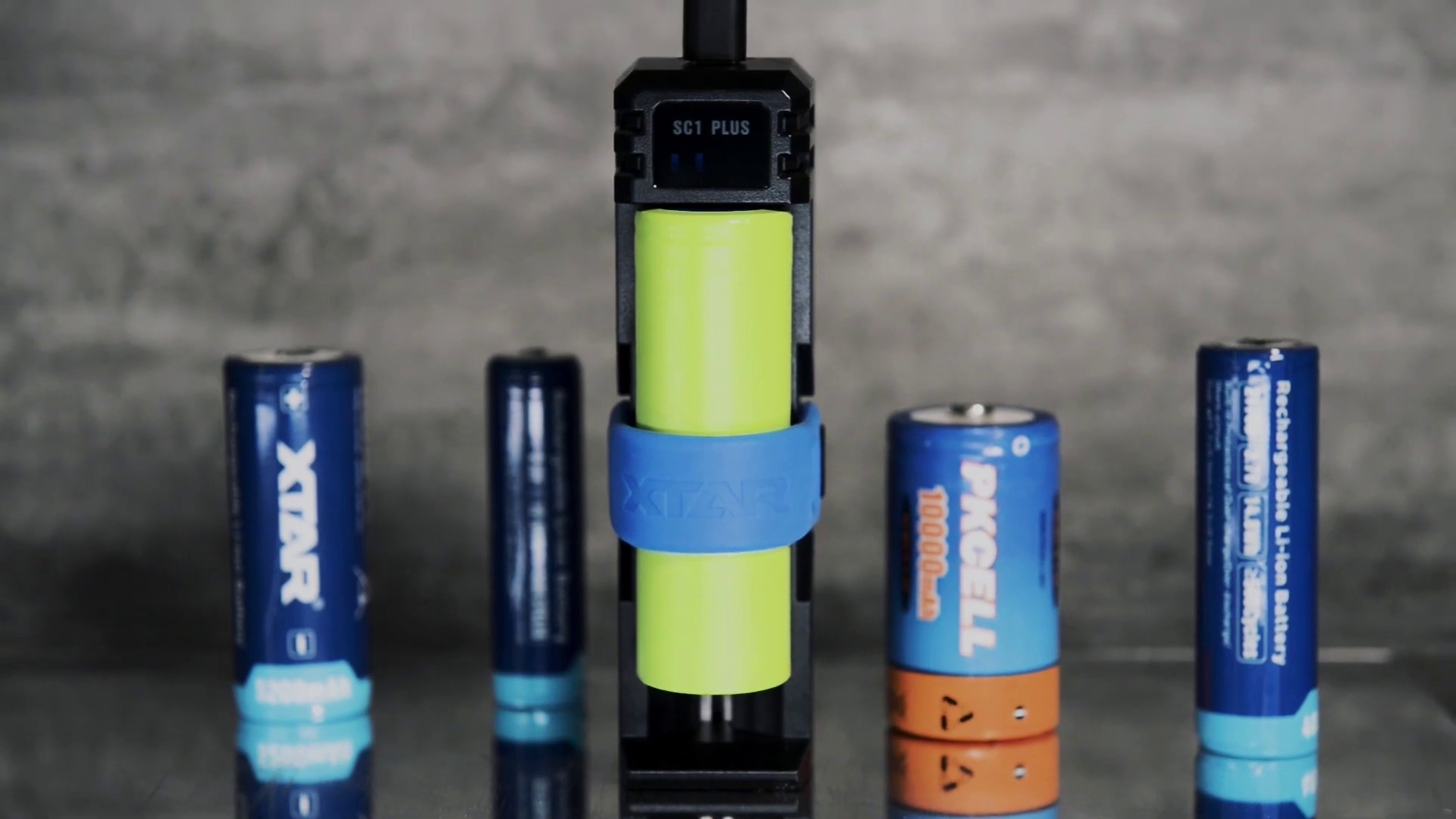 XTAR SC1 Plus supports 3A fast charging. It has protection against short circuits, overload, and overheating. It is also possible with the SC1 Plus, to reactivate overcharged low voltage batteries.
The SC1 Plus's inputs are rated for up to 5V and 3A max. This means that it doesn't really take advantage of QC3.0 or USB-PD standards, so you don't need a charger rated for these protocols to get full charging speed. This power reaches the charger via the USB-C port which handles the input, not the output. Charging works with A-to-C and C-to-C cables of 5V only or PD-rated sources.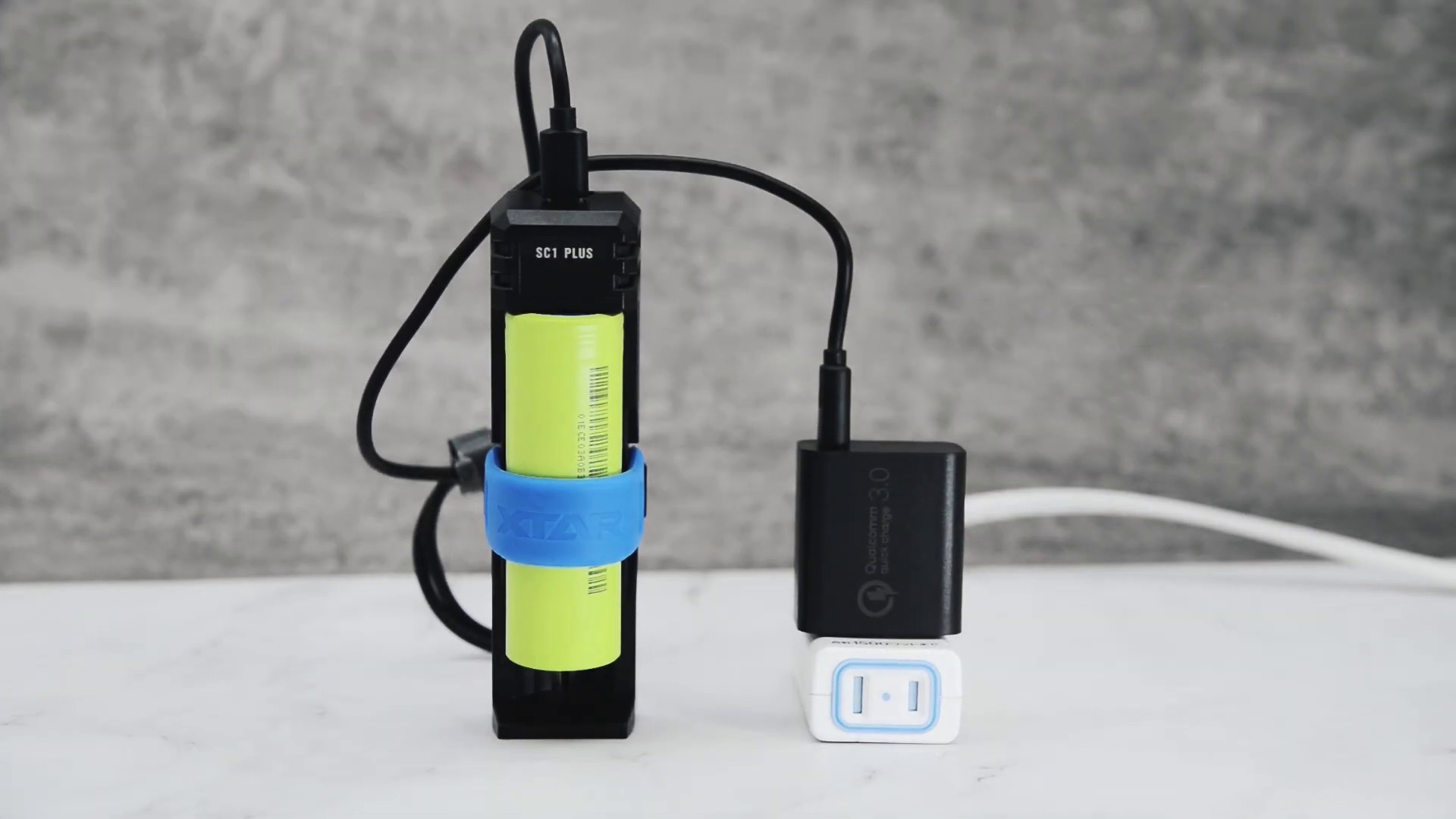 To take out power and use the power bank function, you need to use the USB-A port located near Type-C. As a power bank, it can output up to 5V 2A and will stop discharging when the battery reaches 3.21V. It is possible to charge the USB device and the battery at the same time, or disconnect the power supply and insert the lithium-ion battery to charge the USB device as a power bank.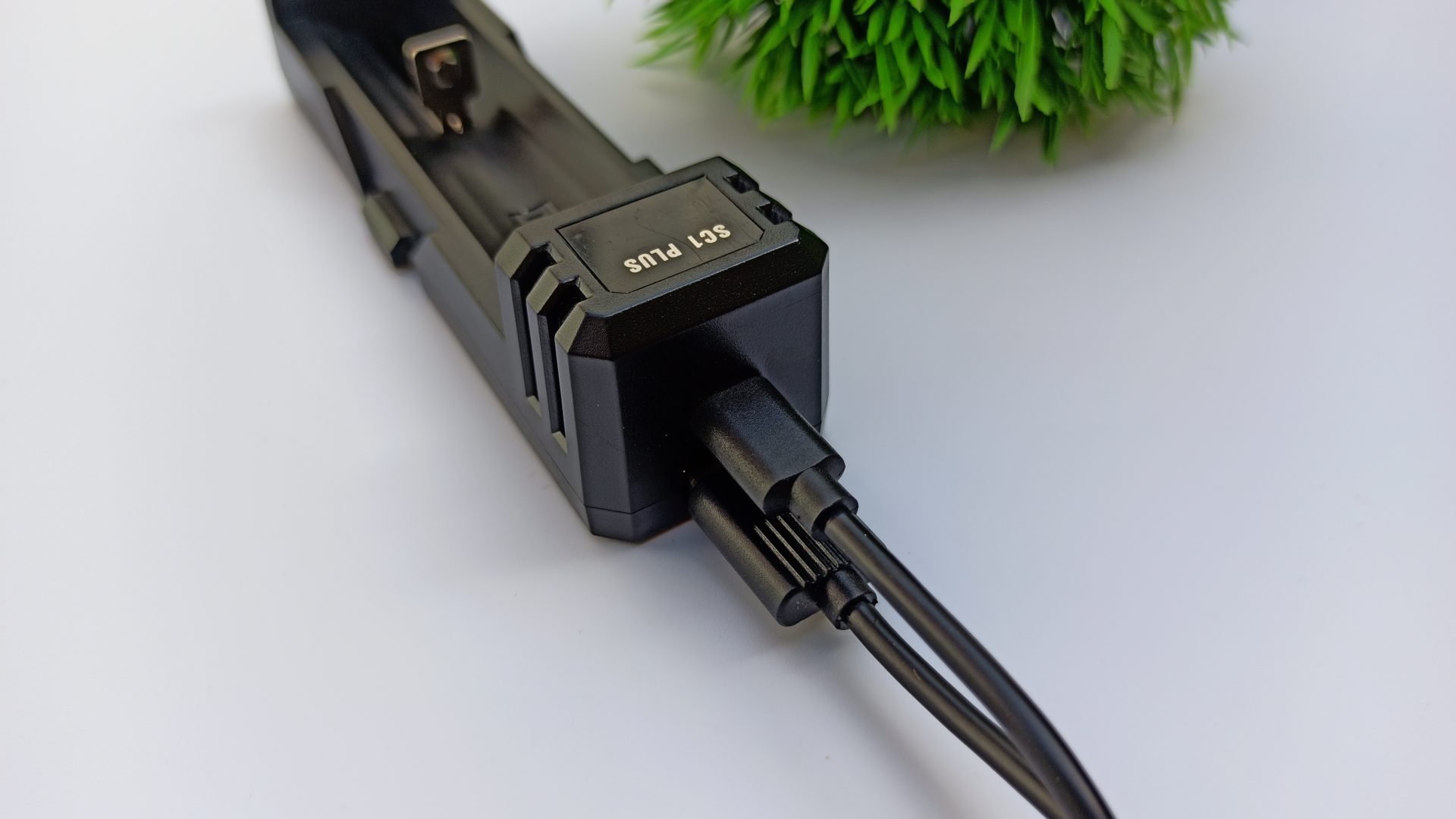 Final Verdict
Overall, I think the Xtar SC1 Plus single-slot battery charger is very good. Especially that it can be used as a power bank and is equipped with QC and PD fast charging for a maximum current of 3 Amps. It also comes with the high build quality and offers good value for money. With good battery compatibility such as protected 26800. Hence, it is one of the best USB chargers available to consumers and is also quite affordable at just $8.90 USD. So I highly recommend it if you want a charger for different types and sizes of batteries.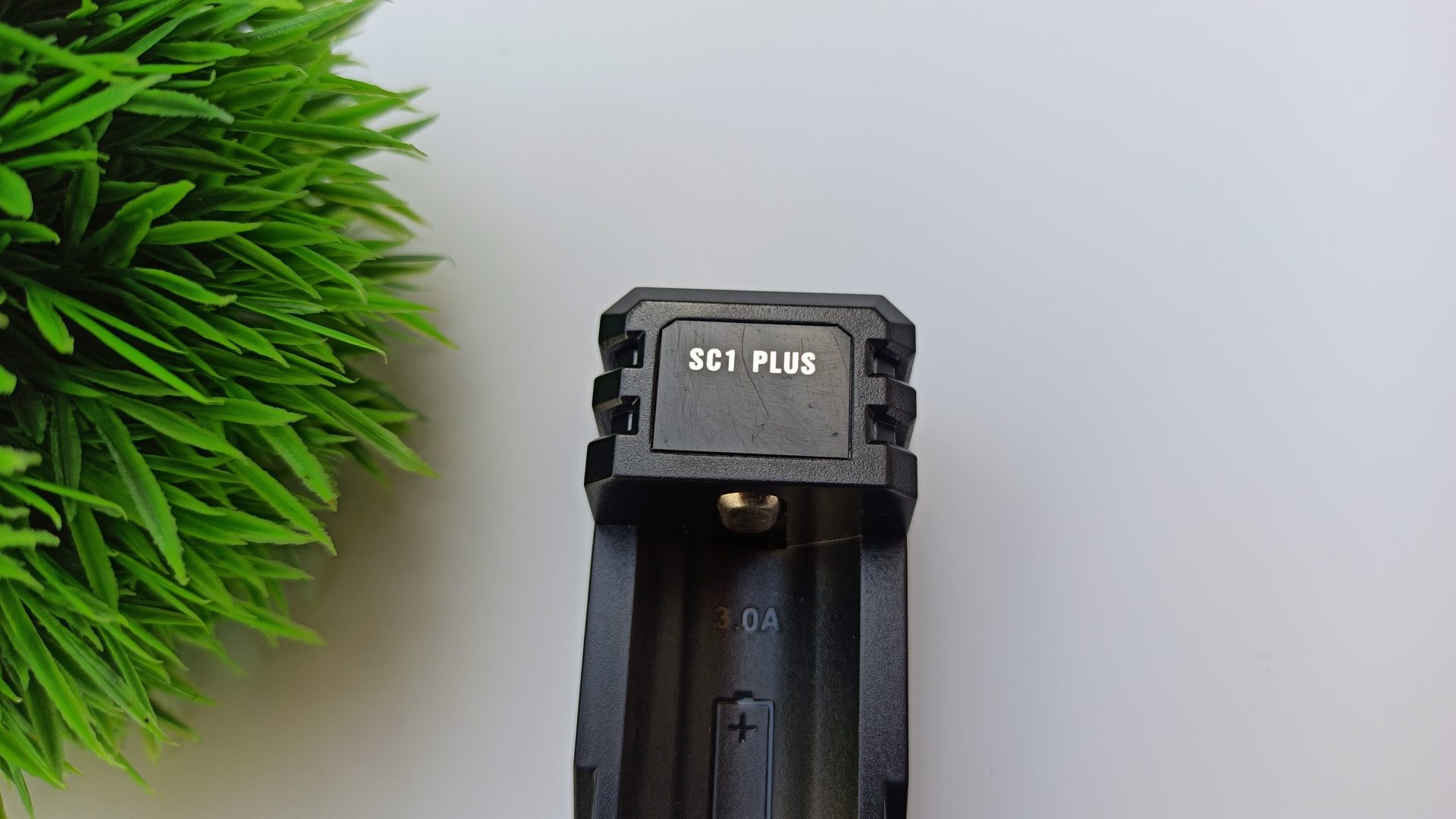 Xtar SC1 Plus Price And Where To Buy
The Xtar SC1 Plus Battery Charger is currently available on the Xtar official website for a very good price. So, don't miss out on this great deal.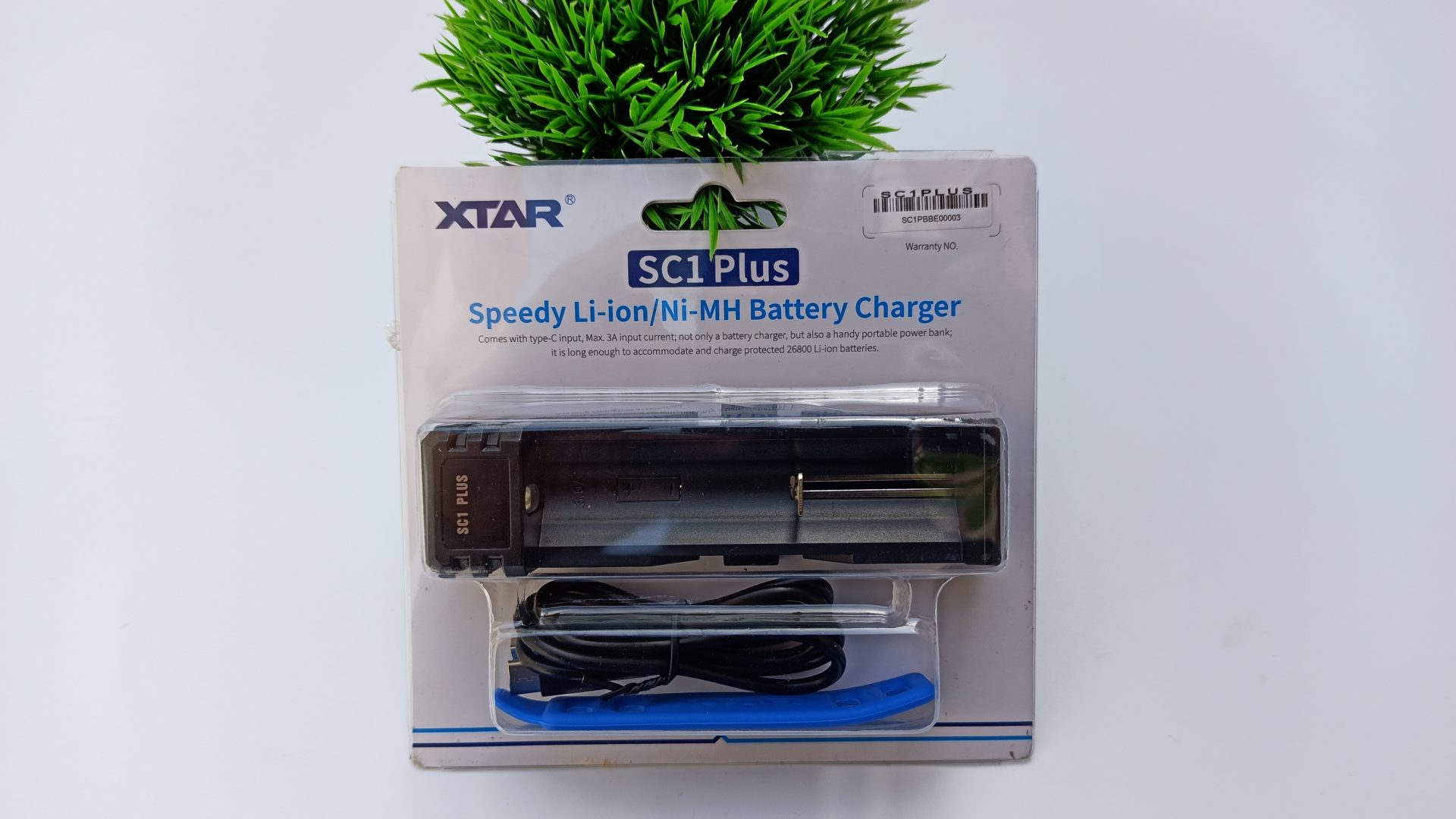 Xtar SC1 Plus Battery Charger
USB-C Cable (doesn't support QC 3.0)
Silicone strap
User Manual (multi-language)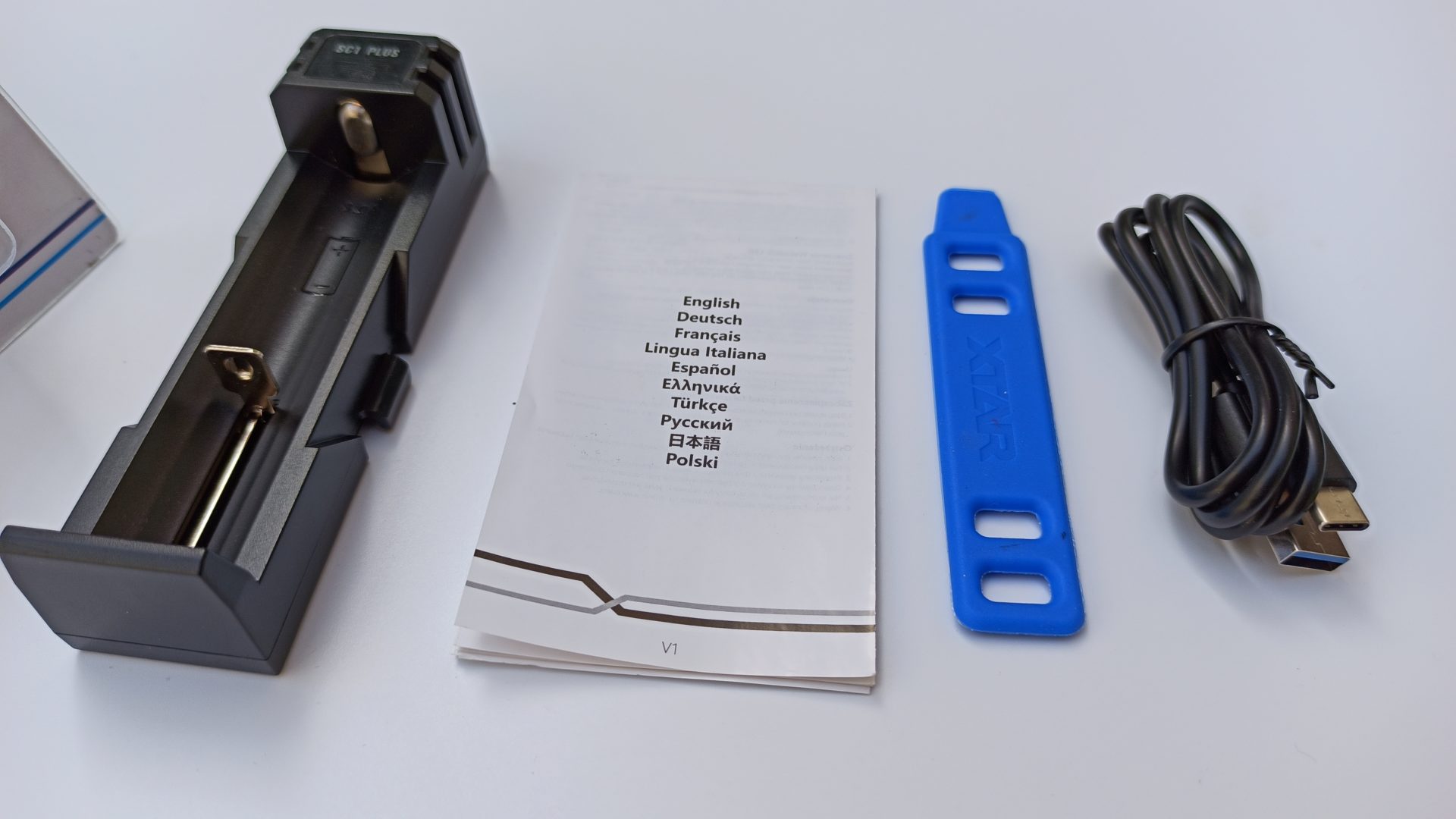 Xtar SC1 Plus Specifications
| Brand/model | Xtar SC1 Plus |
| --- | --- |
| Slots | 1 |
| Input | USB-C 5V⎓3A |
| Constant Current | 4.2V⎓3Ax11.45V⎓2Ax1 |
| Cut-Off Voltage | 4.2±0.05V / 1.45±0.01V |
| Cut-Off Current | ⩽150mA |
| Operating Temperature | 0-40℃ |
| Powerbank | USB-A 5V 2A |
| Weight | 47g |
| Dimensions | L 125mm, W 38mm, and H 33mm |