In a rapidly evolving market of audio technology, finding the perfect pair of earbuds is no longer a choice between good and bad sound. It's about discovering the exceptional. In the realm of wireless earbuds, Jabra has consistently delivered excellence year after year, and 2023 is no exception. If you're in the market for the best audio companions that combine comfort, cutting-edge features, and remarkable sound quality, we've got you covered. In this comprehensive guide, we present the top 5 Jabra earbuds for 2023, each a testament to Jabra's commitment to crafting high-quality audio solutions that seamlessly integrate into users' lives. These earbuds are not just a purchase; they're an investment in an unparalleled audio experience.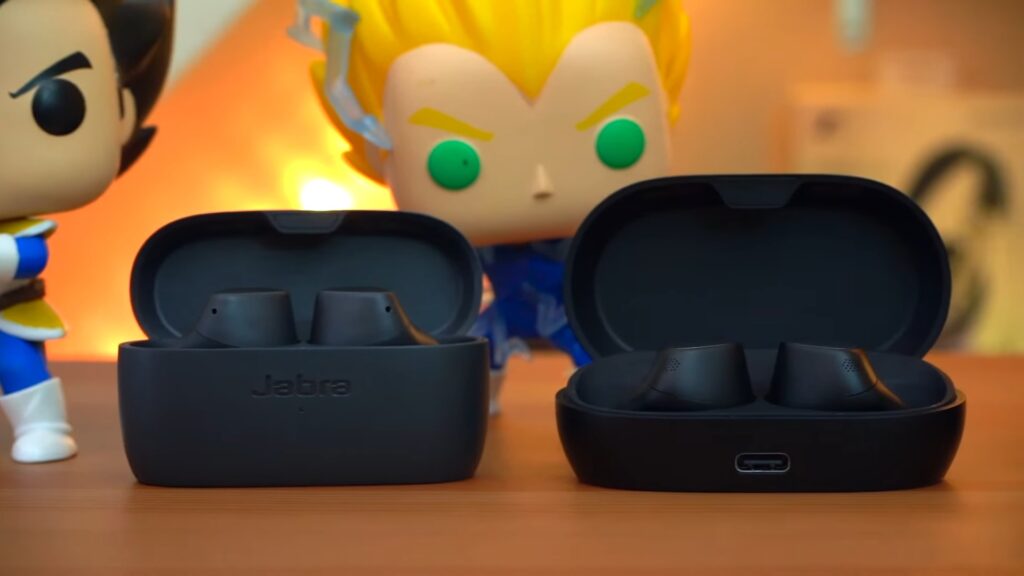 1. Jabra Elite 85t: A Premium Sound Oasis
Price: $169.99 on Amazon
Topping our list is the Jabra Elite 85t, the epitome of audio excellence. These wireless earbuds offer an unparalleled music experience, thanks to their advanced noise-cancellation capabilities. With the Jabra Sound app, you can customize your sound experience, adjusting active noise cancellation levels or enabling HearThrough mode as per your preference.
Equipped with six microphones and wind protection, these Bluetooth earbuds guarantee crystal-clear calls, regardless of your surroundings. The 12mm speakers deliver powerful bass and incredible sound quality, all housed within a sleek and compact design. With up to 5.5 hours of battery life on a single charge and a total of 25 hours with the compact Qi-certified charging case, the Elite 85t is ready to keep up with your busy schedule. Personalization is the key with My Controls for adjusting button functions and My Sound, which tailors music to your hearing through an in-app hearing test.
2. Jabra Elite 8: The World's Toughest Earbuds
Price: $183.14 on Amazon
For those who demand durability and exceptional performance, the Jabra Elite 8 Active True Wireless Bluetooth Earbuds are the ideal choice. These earbuds are designed to withstand extreme conditions, making them the world's toughest. They are waterproof, sweatproof, dustproof, and drop-resistant, ensuring they can handle any situation.
Jabra ShakeGrip technology ensures a secure fit, allowing you to enjoy your activities without worrying about them falling out. Powered by Dolby Spatial Sound, these earbuds offer outstanding sound quality and clarity, elevating your audio experience. With an impressive battery life of 8 hours and 24 hours of wireless charging in the splash-proof case, the Elite 8 Active supports your active lifestyle. The active noise cancellation feature reduces interference, allowing you to focus on your music even in noisy environments.
3. Jabra Elite 7 Pro: An Immersive Audio Experience
Price: $71.99 on Amazon
Jabra Elite 7 Pro True Wireless Earbuds redefine the audio experience for Jabra enthusiasts. Equipped with 6mm custom speakers and Innovative Jabra Multi-Sensor Voice Technology, these earbuds deliver crystal-clear calls and outstanding music quality from any location. The adjustable active noise cancellation feature provides a rich and powerful sound, immersing users in their music.
Four powerful microphones and an advanced voice pickup VPU sensor in each bud redefine on-the-go calls, enhancing clarity and communication. HearThrough technology allows users to stay aware of their surroundings during calls, and the option to use a single earbud in mono mode enhances versatility. The impressive battery life of up to 8 hours per earbud, extendable to 30 hours with the case, ensures uninterrupted usage, even during extended activities.
4. Jabra Elite 75t: Exceptional Wireless Experience
Price: $59.95 on Amazon
The Jabra Elite 75t stands out as an exceptional wireless earbud, offering a superb blend of comfort, functionality, and audio quality. Engineered for a secure fit, these earbuds ensure an optimal wearing experience for every ear type. The compact design and ergonomic shape are complemented by enhanced four-microphone call technology, guaranteeing remarkable call clarity by filtering out disruptive noises. The fourth-generation true wireless connection eliminates audio drop-offs, delivering stability for both music and calls.
Active noise cancellation allows users to immerse themselves in their music while blocking out external distractions. The Sound+ app enables easy activation of ANC and HearThrough modes, enhancing user control. With up to 24 hours of battery life with ANC enabled, the Jabra Elite 75t is ideal for extended use, catering to the needs of the modern user.
5. Jabra Elite 7: Exceptional Blend of Comfort and Performance
Price: $78.99 on Amazon
The Jabra Elite 7 Active earbuds offer an exceptional blend of comfort, advanced features, and impressive audio performance. Crafted for an active lifestyle, these earbuds feature ShakeGrip technology, ensuring they stay secure in place during rigorous workouts.
Boasting an IP57 rating, they are both waterproof and sweatproof, making them ideal companions for outdoor activities. Equipped with adjustable active noise cancellation, the Elite 7 Active earbuds allow you to block out unwanted distractions while remaining aware of your surroundings via the HearThrough feature.
With six microphones integrated into the design and covered by SATT acoustic mesh for wind protection, these earbuds deliver crystal-clear call quality, ensuring effective communication whether you're exercising or focused on tasks.
These earbuds provide up to 8 hours of battery life, extendable to 30 hours with a charging case. A rapid 5-minute charge offers an hour of playback. The audio experience is equally remarkable, thanks to balanced bass, radiant midranges, and nuanced treble produced by the 6mm speakers. Customization options are available through the Jabra Sound+ app, allowing you to tailor the sound to your preferences.