Blackview has built a reputation for being the best bang to buck on the market, offering high performance and crazy high-end features for affordable prices, this time they did it again. The latest of these devices is the Blackview A85 launched on BlackFriday from the A-series and previously released A100 and A95 are terrific endeavors. This phone is in the budget segment featuring a slim design with more brilliant colors, an Unisoc T606 octa-core processor, a 6.5-inch 90Hz display, a 4480mAh mAh battery, and support NFC. Here is my first impression of the A85.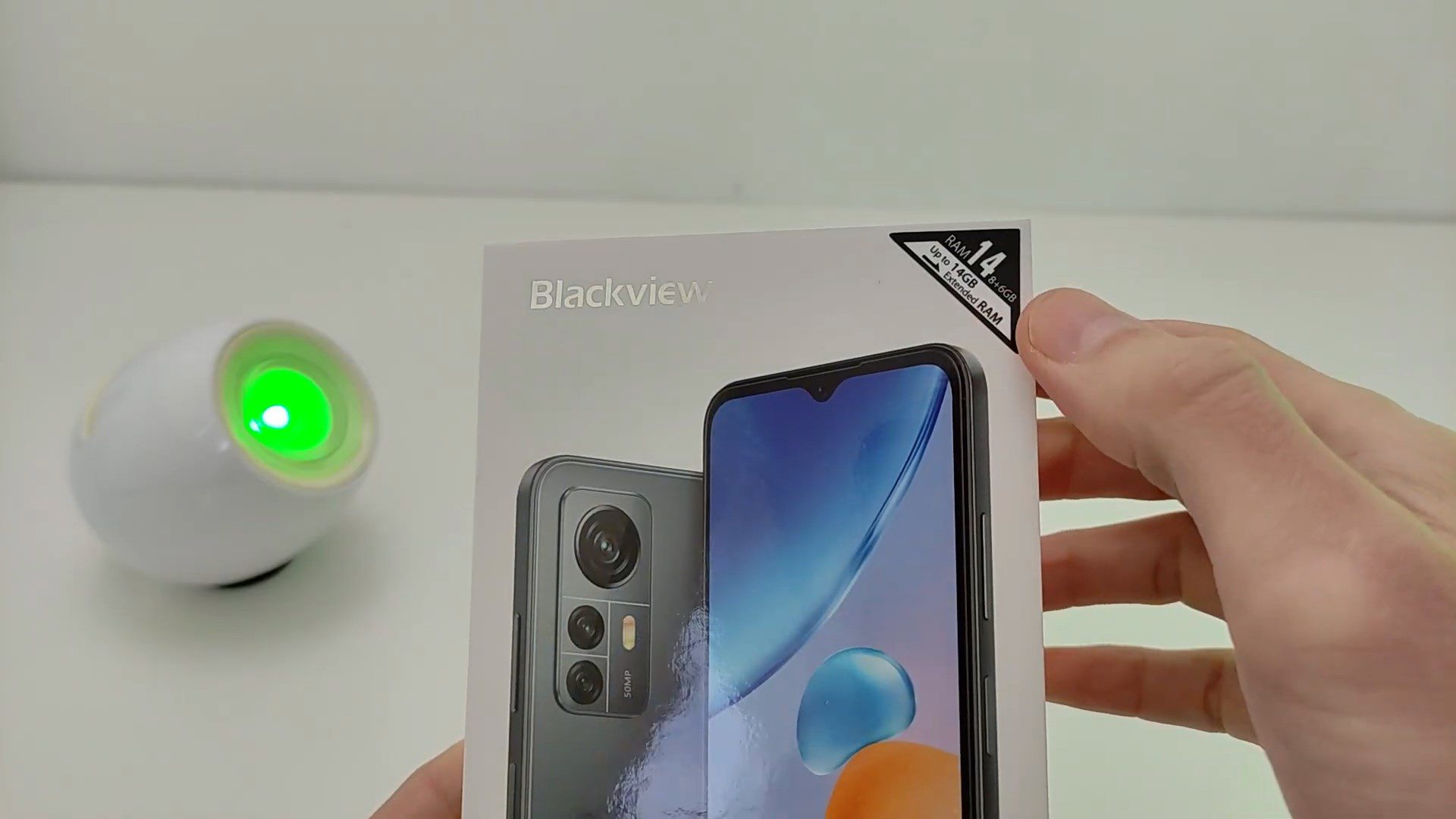 Doke 3.0 system Based on Android 12
Unisoc T606 Octa-Core SoC
8GB RAM + 128GB ROM
6.5" HD+90Hz Display
50MP Rear Camera, 8MP Front Camera
4480mAh Battery, 18W Fast Charging
Design And Build Quality
We have definitely one of the most beautiful Blackview in recent years, the Blackview A85 makes a good impression and has got a rendition of the budget phone design. The smartphone has a practical design with an interesting texture that fits comfortably in the hand and does not try to slip out, and the finish is extremely thorough. All of the parts have been superbly put together. As a result, the phone appears tough. All the elements fit perfectly, the materials feel reliable, and everything is fine in this regard. Despite its plastic frame, it feels super solid when you hold it in your hands. The edges, ports, buttons, and all the other exterior components have a precise finish, which further boosts the feel-good factor.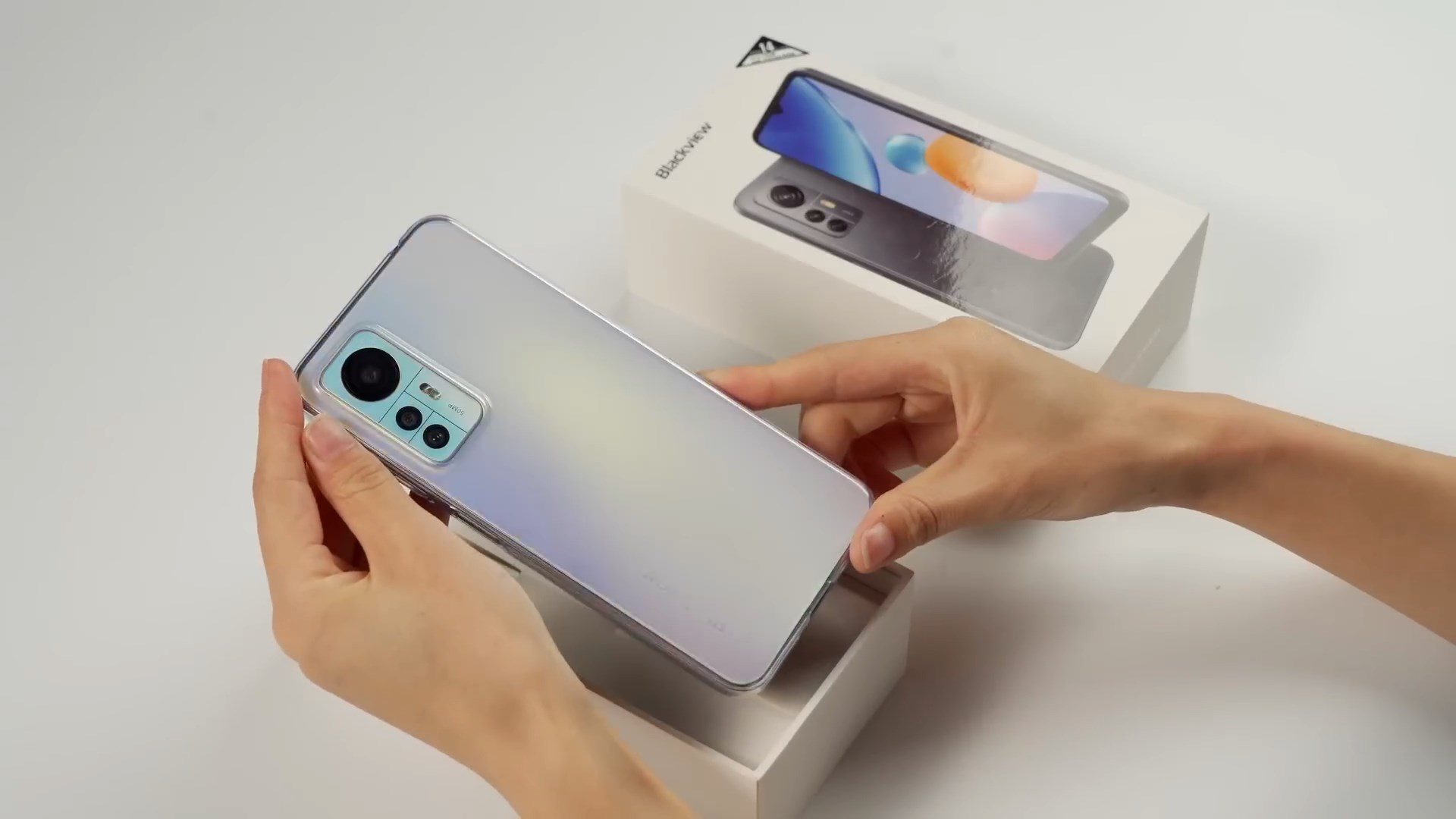 The design of the Blackview A85 is beautiful with some touches that make it look more eye-catching and more premium. it features a large screen on the front of 6.5 inches and a plastic body on the back with a length of 164.3mm and a width of 62mm with a frame that gives a kind of thickness of 8.6mm a wonderful feeling when held in your hand, despite its weight of 193g. If you ask me about the quality of the manufacturing, there is nothing to complain about it, because Blackview is always working to provide high-quality products to users all over the world at affordable prices. So, The design and build of the A85 are very satisfying.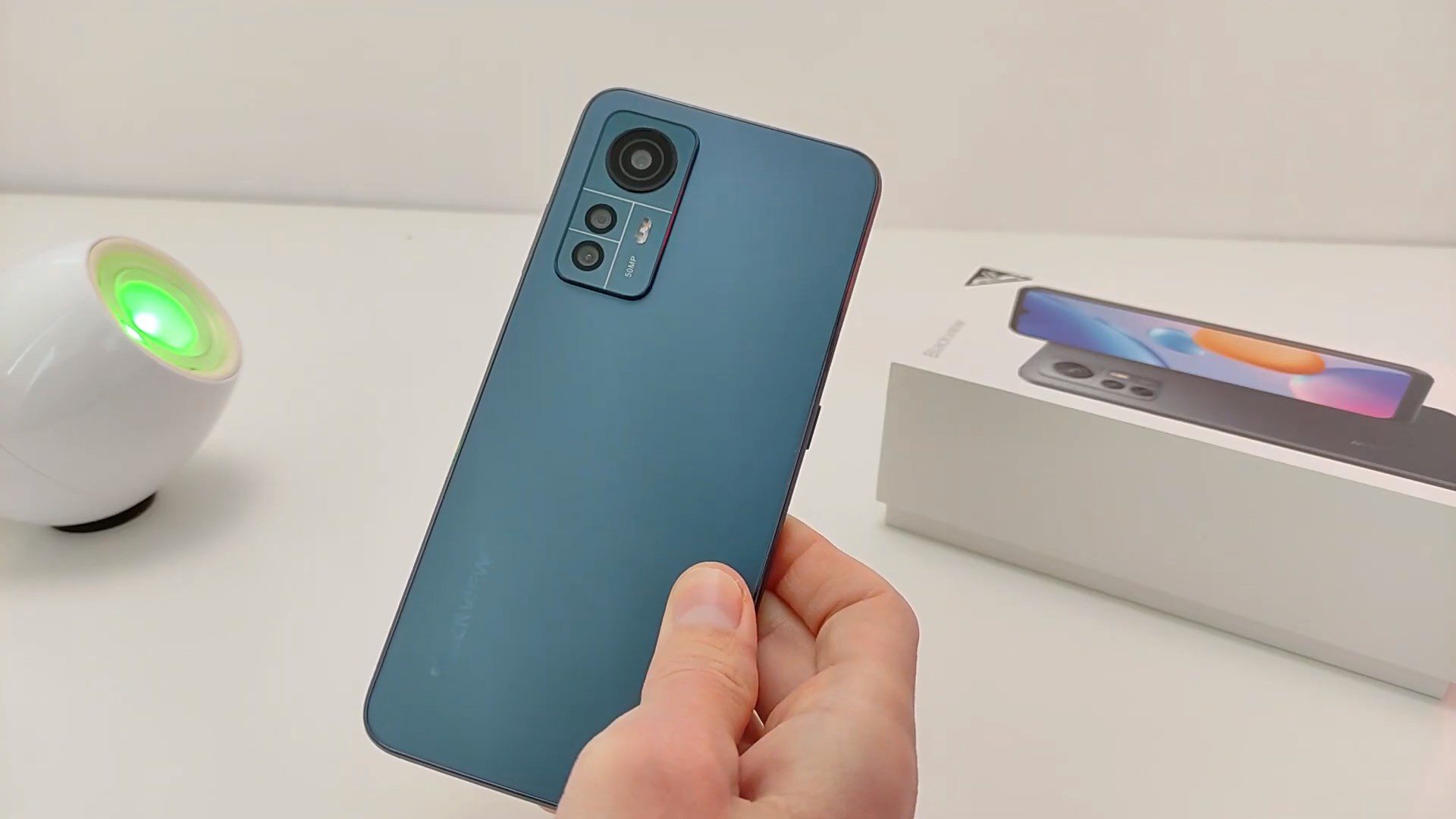 On The Front
In front of the device, you have a full screen of 6.5 inches takes 88% of the body. The bezels around the screen are neat, but with a prominent bottom edge. The notch for the front camera is classic Dot Drop with an 8MP camera on the middle of the top for taking selfies and video chats, which we will talk more about soon. What kind of glass is used in the Blackview A85 is unspecified.
On The Back
On the back side, you have a clean, curved panel of premium-looking plastic, and it comes in three colors, black, blue, and multicolor. What catches your eye is that the island's cameras stand out, with somewhat sharp edges, and the entire unit stands out noticeably. The main sensor stands out more at the top, and at the bottom, there is an Ultra-wide sensor and Macro, and next to them is the flash lighting.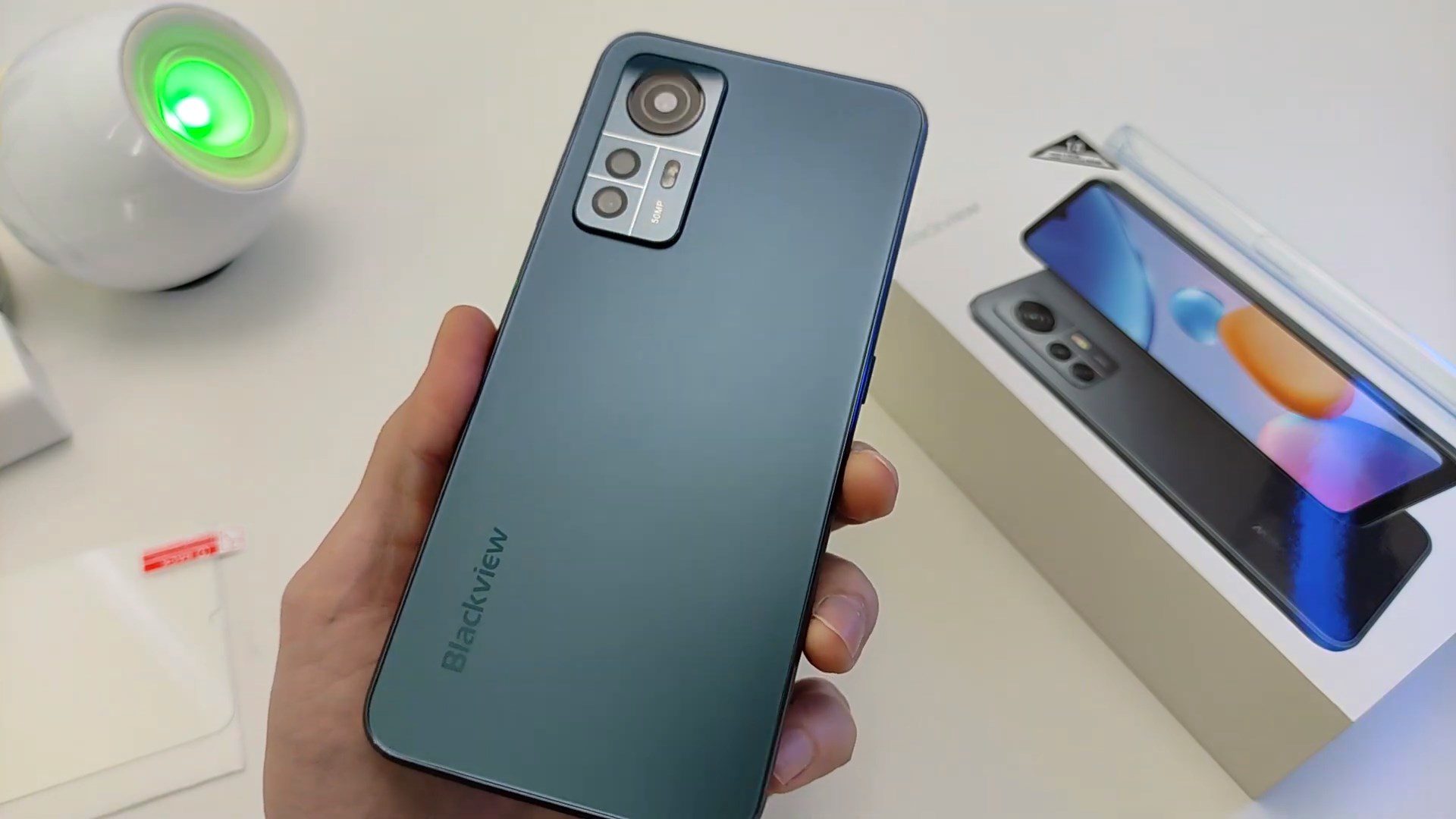 Ports And Buttons
As for the ports, the phone comes with a USB Type-C port from the bottom with a microphone, a 3.5mm headphone jack, and speakers. The buttons are, as usual, the power button integrated with a side-mounted fingerprint scanner which is surprisingly good at this price. Also the volume button, and the dual SIM with the memory slot.
Blackview A85 – Display Quality
The display on the Blackview A85 is similar to what you get with almost every other budget smartphone nowadays, with a 6.56-inch LCD with HD+ resolution and a 90Hz refresh rate with an aspect ratio of 20:9 and a modest screen resolution of 720*1612. Despite the low resolution and 269PPI, the Text and graphic information are very legible. Not always perfect, but quite good.
What is more noteworthy is the 90Hz high refresh function. The high refresh rate can make you feel smooth at any moment when you move the screen, open SNS like Twitter and Facebook, and even play games at a high frame rate. Of course, you don't have to worry about the power consumption of this high refresh rate monitor.
The first thing that caught my eye was the colors on this display, which look more vibrant than you'd expect from a phone under 140 dollars. Even the black levels are pretty good for the price, and that very well explains why the screen has a good contrast ratio and vibrant colors, and the content on the screen doesn't look very sharp. But that's what you get for the price.
While on a sunny day the screen does not fade and remains readable. Of course, this does not apply to direct sunlight. At certain angles, you can notice color distortion and a decrease in contrast, viewing angles aren't great either. However, during standard work with the device, everything is quite fine and there are no issues. In short, with the A85, I will say that it's one of the best screens in this category, you will get the best value for what you pay, a large and high-quality screen suitable for media consumption, whether you are watching the video, playing games or browsing the social media.
Blackview A85 – Cameras
The Blackview A85 has a dual rear camera with a 50MP Samsung® ISOCELL JN1 sensor & an 8MP 120°ultra-wide & ultra-macro sensor. To be capable of capturing the details, colors, or ranges to produce high-quality images. Thanks to a 50MP Samsung® ISOCELL JN1 sensor, the A85 is capable of 4-in-1 pixel binning technology for low-light photography. By 8MP 120°ultra-wide & ultra-macro sensor, it offers users a wider field of view for large buildings, grand natural scenes, and group photos, as well as a macro field of view for tiny subjects such as flowers, insects, and the dew in the early morning. Plus, an 8 MP front camera sensor helps you capture gorgeous memory for any moment with clear and sharp images.
the A85 will manage to capture pictures with decent image quality, at least in daylight. But, Low-light environments bring out the limitations of this camera. Plus, an 8 MP front camera sensor helps you capture gorgeous memory for any moment with clear and sharp images. Also, offer plenty of Photo Modes including Panorama, Night Pro, Pro, Beauty, HDR, portrait, Cinematic 1080p Video Recording, and Ultra-res.
Blackview A85 – Overall Performance
If we talk about performance, then in normal use, the Blackview A85 is quite nimble and perfectly copes with daily tasks – messengers, mail, web surfing, social networks, videos, etc. As for games, given the characteristics, you should not expect anything spectacular. Although Asphalt 9 does run quite well, albeit at medium graphics settings, without friezes and any problems.
The Blackview A85 is powered by the Octa-core UNISOC T606 chipset paired with a G57 1*Cocre (650MHz) GPU, which is the heart or brain of this smartphone. Octa-core UNISOC T606 is responsible for providing superior image processing quality, maximum performance, and reduced latency while there is the simultaneous execution of several tasks. Further, It is packed with 8GB RAM UFS 2.1 and 128GB ROM LPDDR4X which is enough for most of the tasks that you can do with a smartphone such as keeping many applications or large games running in the background. In Short, for multitasking, this smartphone will give you a positive experience. And both memory is expandable with virtual RAM (+6 GB) and a TF card (up to 1TB), respectively. With added memory, Blackview A85 boosts up the system speed and saves the consumption of battery life.
With the Unisoc T606 as SoC, Blackview makes a solid choice for the A85, which means a clear performance plus compared to the previous phones. The smartphone is much more agile in everyday use and does not immediately drop to its knees during a somewhat more complex background app. Photos sometimes load quite quickly on websites, so browsing with the Blackview A85 can also be quite nice.
Playing Content
Playing the content on YouTube, was very smooth. You can play videos at a maximum of 720p at 30FPS without any problems or lag, And this is the highest quality you can get. Next, let's take a look at the DMR information and Widevine security. I can tell you I'm a little disappointed with this because it's only Level 3, so you won't be able to get HD on Netflix or other streaming services. and this level maybe not be found on all budget smartphones without exaggeration. However, you can still enjoy Netflix and all other streaming services in 480p resolution.
Doke 3.0 system Based on Android 12
Blackview A85 is shipped with the Android 12, bringing new features like chat bubbles, conversation-prioritizing, screen recording, one-time permission, privacy dashboard, and some interesting customization additions with UI that has better gesture navigation controls, a dark theme, and contains most of the features that come with the system, the most important of which is the presence of all Google services, Making the tablet experience smoother and more personalized.
Doke OS_P 3.0 system based on Android 12 renders its extreme fluency experience and elegant UI interface that amuse you and saves you time and it is well appraised by users. This operating system is the fruit of the persistent effort of the Blackview software team to design a more customized and fluent OS for a more intelligent user experience. For example, Doke OS_P 3.0 comes with a bunch of self-developed apps such as Versatile Desktop, Smart Floating Windows, Pristine and Inspiring Theme, Multi-layered Dark Mode, Upgraded Notebook, Smart Pre-Loading, Refined Animation, and CPU Scheduling.
In fact, Doke OS 3.0 is upgraded from its precursor Blackview A95 with Doke OS 2.1 based on Android 11, and this new operating system pushes its appeal to an even higher end in this generation.
Connectivity & Call Quality
Using a low-end and outdated processor has not only caused the Blackview A85 a great deal of loss in terms of performance but also its connectivity. Like every other budget smartphone nowadays A85 has Bluetooth 5.0. All the other connectivity options on the phone work fine. The phone offered me good cellular network reception and call quality during the entire review period. I used the phone's Bluetooth to play music and had no issues with it (apart from high audio latency). Wi-Fi reception had no issues either.
It's worth mentioning that Blackview A85 added the Multi-function NFC according to the feedback of users so that it's easy to use Google pay as well as contactless cards.
Blackview A85 Battery And Charging
Budget smartphones nowadays offer a great battery life. The Blackview A85 has a large 4480mAh battery pack as well as a display and a processor that consumes very less power. Yes, the processor is not as efficient as that of its rivals, but it certainly consumes less energy than mid-range or high-end SoCs, owing to its low clock speeds.
This is very nice for an inexpensive device and goes around 8 to 10 hours of screen-on time without any worries of continuous use for surfing the Internet, Google, YouTube, and following social media, of course, the time is less when playing games. And with moderate use, it will stay with you for a whole day on one charge it mostly takes about 1.5 hours to fully charge using Type-C with 18W charging speeds. However, I can say that the battery was not bad.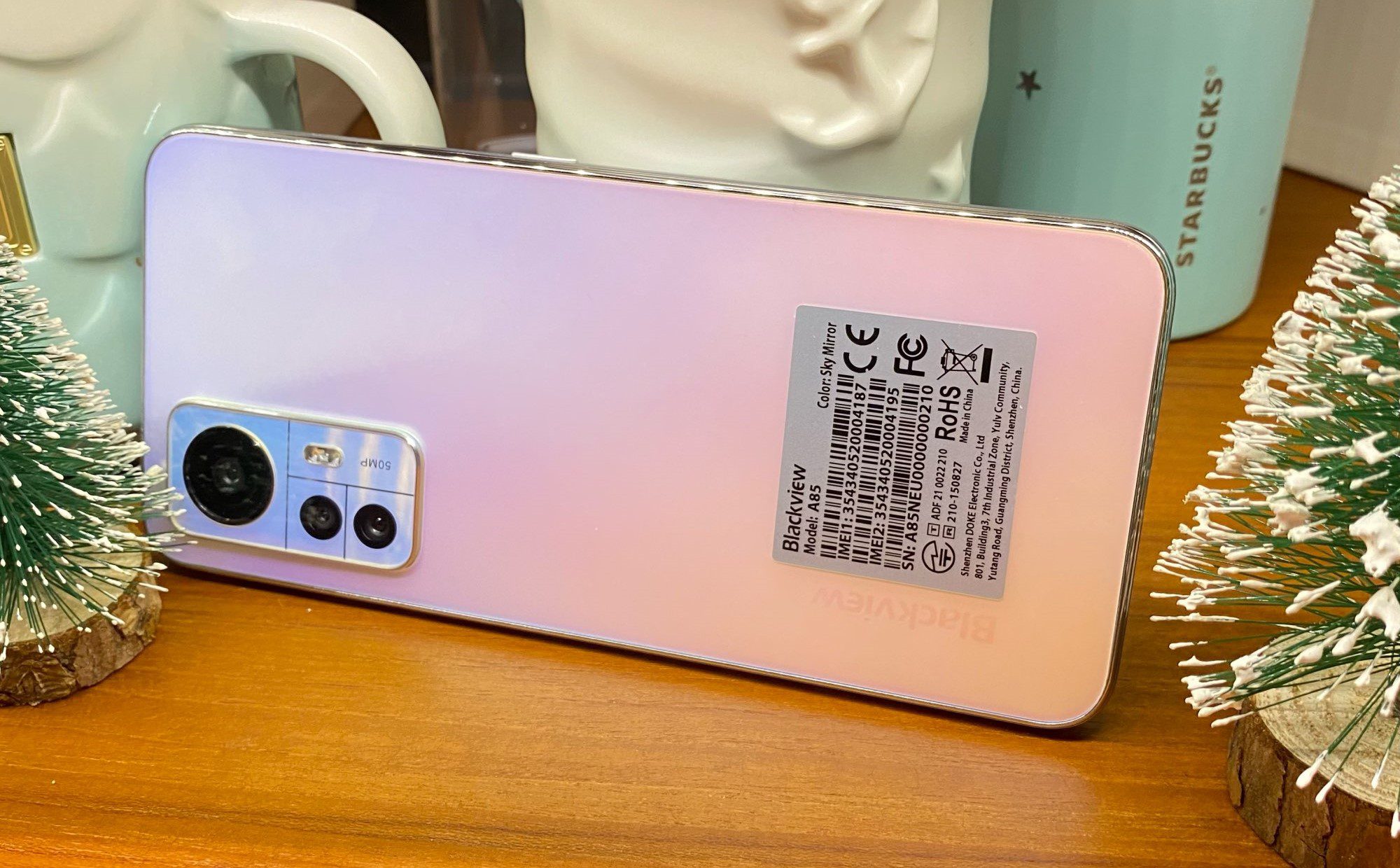 Final verdict
The Blackview A85 is a good phone that has the potential to beat its competitors in the price range it belongs to. And it will be perfect for your kids that want to get a phone or as a secondary phone, or even for yourself if you are on a tight budget. So, it's a good smartphone, and this is due to the experience that it will give you, given that it is a low-cost smartphone and the price does not exceed $140 with a stylish design and a 6.5" HD+90Hz Display, excellent battery life for most people, and a competitive price tag. And the most important in my opinion the 50MP cameras, with good performance making it to perform for all tasks. For this price, the Blackview A85 is a good choice and will not disappoint you.
Blackview A85 Price & Availability
Usually, better performance means a higher price, but not in the case of Blackview A85. The smartphone is now only priced at $140 on the Aliexprees. So, don't miss the chance to snatch up at one. And to view its price or buy it, you can access the offer by clicking on the store icon.
Blackview A85 Phone
Screen Protector (pre-applied)
Phone Case
Type-C Cable
Power Adapter
SIM Tray Ejector
Quick Start Guide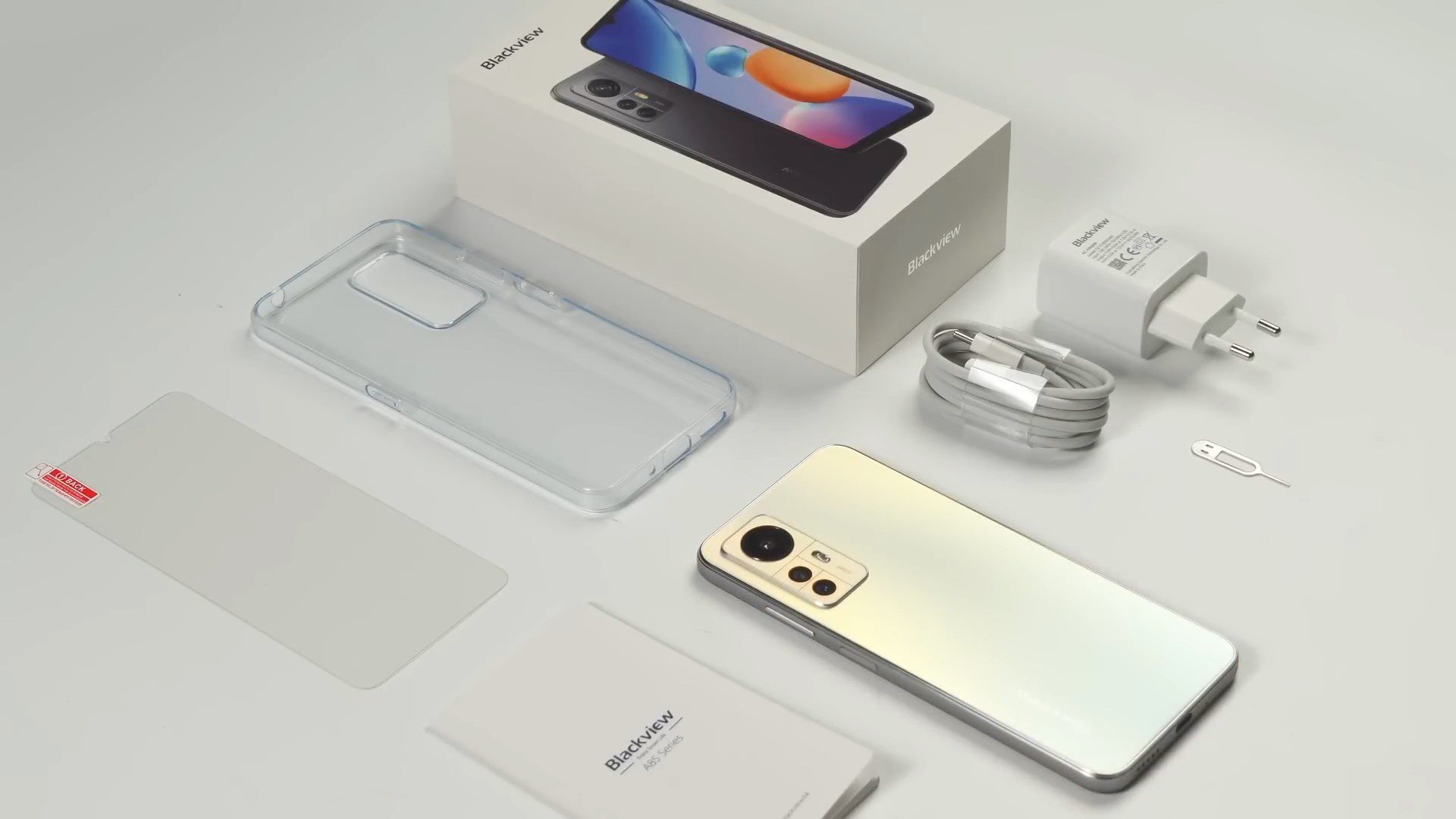 Blackview A85 Specifications
| | |
| --- | --- |
| Product | A85 |
| OS | Doke-OS 3.0 ( Based on Android 12) |
| Color | Black, Blue, Multi-Color |
| Weight | 193g |
| Dimensions | 164.3*76.1*8.65mm |
| | |
| --- | --- |
| LCD panel | MDT |
| IC | ICNL9916 |
| Panel Type | IPS |
| Display Resolution | HD+ |
| Screen Size | 6.56 Inch |
| Screen Resolution | 720*1612 |
| Screen to Body Ratio (%) | 89% |
| Viewing angle (H/V) | Full angle |
| PPI/DPI | PPI: 269, DPI: 270 |
| Refresh rate | 90 Hz |
| Glass | PANDA |
WIFI
IEEE802.11 a/b/g/n/ac
Bluetooth
V5.0
2G
2/3/5/8
3G
WCDMA: B1/B8
4G
TDD: B40
FDD: B1/B3/B7/B8/B20
| | |
| --- | --- |
| CPU | Unisoc T606 Octa Core |
| CPU Clock | 2 x A75@1.6GHz + 6 x A55@1.6GHz |
| GPU | G57 1Cocre@650MHz |
| RAM | 8GB |
| RAM Type | LPDDR4X |
| ROM | 128GB |
| ROM Type | UFS 2.1 |
| TF Card Slot | YES |
| Max TF Card Capacity | 1TB |
| USB | 24pin TYPE-C |
| | |
| --- | --- |
| Front Camera | 8.0MP |
| Front Camera Sensor | Samsung® ISOCELL 4H7 |
| Front Camera Aperture | f2.0 |
| Rear Camera | 50MP + 8MP Ultra-wide with Macro |
| Rear Camera Sensor | Samsung® ISOCELL JN1 camera + GC08A3 Macro Camera |
| Rear Camera Aperture | f1.8/f2.2 |
| Rear Flash | Dual LED flash |
| | |
| --- | --- |
| Battery Capacity | 4480mAh |
| Max Charging Current | 9V/2A |
| | |
| --- | --- |
| Video | MP4,3GP |
| Audio | MP3,AAC,MIDI |
| Image | JPEG,PNG |
| | |
| --- | --- |
| Navigation | GPS+GLONASS+Beidou+Galileo |
| Motor | Flat motor 0827 |
| Sensors | YES |
| Gyroscope | NO |
| Magnetic | NO |
| Air pressure sensor | NO |
| Hall | NO |
| Compass | NO |
| Fingerprint | YES |
| RGB | YES |
| NFC | YES |
| Hotkont | NO |
| Coulomb Counter | NO |
| Wireless Charging | NO |
| Sim-Card Type | Two nano card |
| FM | YES |
| OTG | YES |
| Earphones Jack Type | 3.5mm jack type |