Today with me Edifier X3 TWS earbuds it's my first review of one of the earbuds from this series, that has a significant fan base, this new version giving the earbuds an improved look, better hardware, and features. It is equipped with High Fidelity AptX Audio Decoding, CVC 8.0 Noise-Cancellation, Bluetooth V5.0, 24H Playback Time, Touch Control With Activate Voice Assistant, and more, all this at a price not exceeding $25, which give me a good feeling about their capabilities, So Let's take a look at the Edifier X3 Earbuds and see if its good or not.
Edifier X3 Earbuds Features
High Fidelity AptX Audio Decoding
CVC 8.0 Noise-Cancellation
Lightweight And Compact Design
24H Playback Time
Bluetooth V5.0
IPX5 Waterproof
Touch Control With Activate Voice Assistant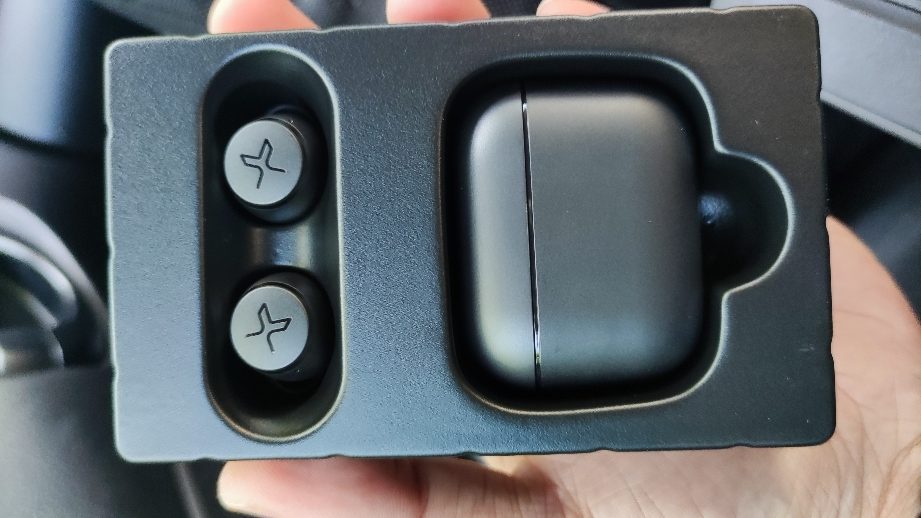 Design And Build Quality
Charging Case
In general, the Edifier X3 wireless earbuds adopt a simple design, as for the charging case, it has a familiar design in the form of a rectangle, rounded at the corners, very compact, small, and light only 25 grams, made of matte black plastic with Edifier brand logo engraved in white on the top from the charger case.
There is also a long slot in the center of the front to open the case, which is surrounded by a built-in magnet for easy opening and closing with one hand. Once opened, you see the L-R signal and there is a place for the earbuds with automatic charging start. Under the notch, there is a blue LED, which indicates the battery status of the case only so you'll need to open it to check the earphones themselves.
Unfortunately, the charging port is Micro-USB, its location on the back was good and not on the bottom, which is annoying in some cases.
The bottom of the charging case is flat for easy stability and contains information including the product, model, charging information, battery capacity, and other information.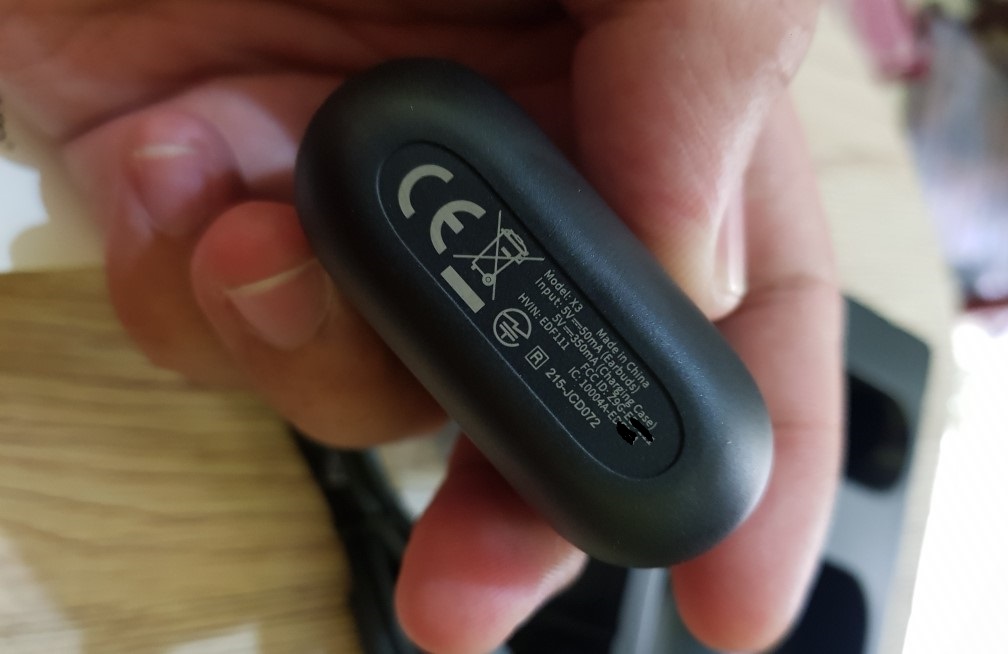 Earphones
We now move on to the Edifier X3 Wireless Headphone which is stylish in a compact design "bean format" with a matte black finish and most importantly, the body is only about 4.8g light to be comfortable on the ear while still being on the move. Helping with this are soft silicone gray ear tips with rounded pressure relief holes inside the earphone, which can balance the internal and external air pressure and ventilation.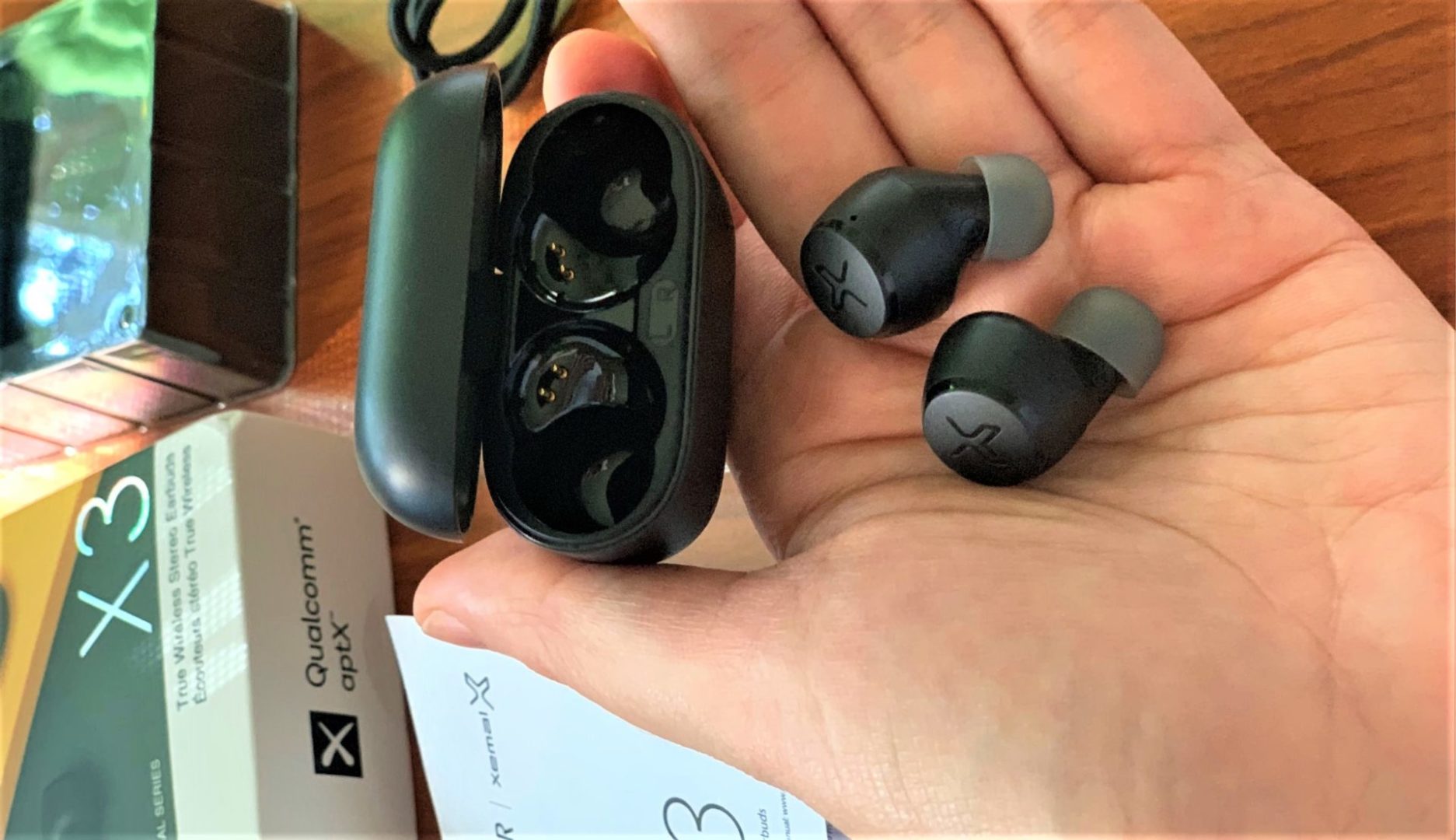 Also, the "L" and "R" logos are printed on the bottom of the headphone grip to differentiate the left and right ears. Nearby there is a magnetic charging contact and a microphone pickup hole with good and clear sound reception during a call with the help of the noise reduction hole on the outside of the earpiece, which cooperates with the microphone to accurately distinguish between human voice and noise.
The outer side of the earbuds has a touch control with the logo in the shape of the letter "X" as an aesthetic appearance. Also underneath is an LED status light so you can check to see if the earbuds are connected to your device, these LEDs also light up when the earbuds are charging in the charging case.
Note: Edifier X3 is available in white and black but only the black variant is on sale at this time.
Touch Control Panel
To control Edifier X3 there is a high-precision touchpad on the top of the earphone handle which can achieve precise control with highly responsive touch sensitivity. The control consists of turning on / off the headphones, answering / keeping / rejecting a call, turning on / off the music, waking up the voice assistant, and other operations but does not have the function of customizing touch or increasing and reducing volume.
Quick touch—music pause or play /answer or hang up the call;
Double touch on left earbud—Previous song;
Double touch on right earbud—next song;
Triple touch— Call for Siri/Google assistant;
Long touch for 2 seconds— reject call/ disconnect the current A2DP connection;
Long touch for 5 seconds— switch on/off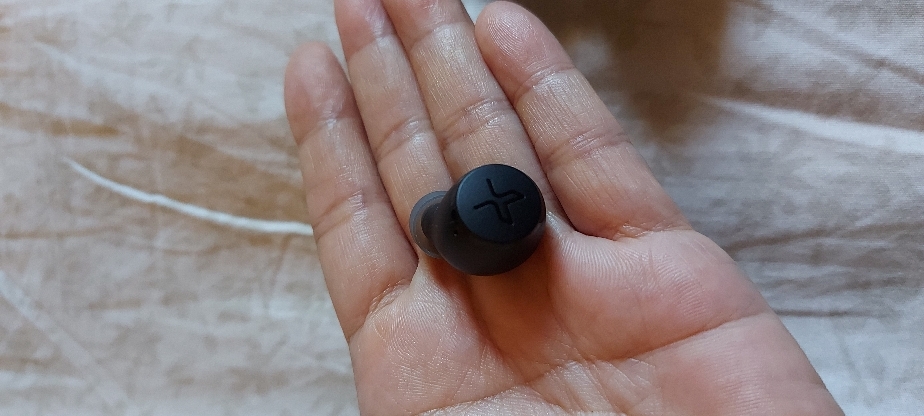 Edifier X3 Waterproof
These Edifier X3 Earbuds have IPX5 waterproof, so they are protected from rain and sweat but shouldn't be submerged completely in water. For this will not become uncomfortable in the long run to give you the freedom to effectively use the earbuds in any sports environment or otherwise.
How To Pair Edifier X3 With Smartphone
Edifier X3 TWS Earbuds offer strong compatibility with both IOS and Android devices and adopt Bluetooth 5.0 technology for stable and powerful transmission, lower delay, and smoother connection for high sound quality. And you can enjoy music up to 10 meters long even with thin walls between you and your device.
However, pairing the X3 is the same as any wireless earbuds, all you have to do is open the charging case and take out the earbuds and they will automatically turn on and enter the pairing state.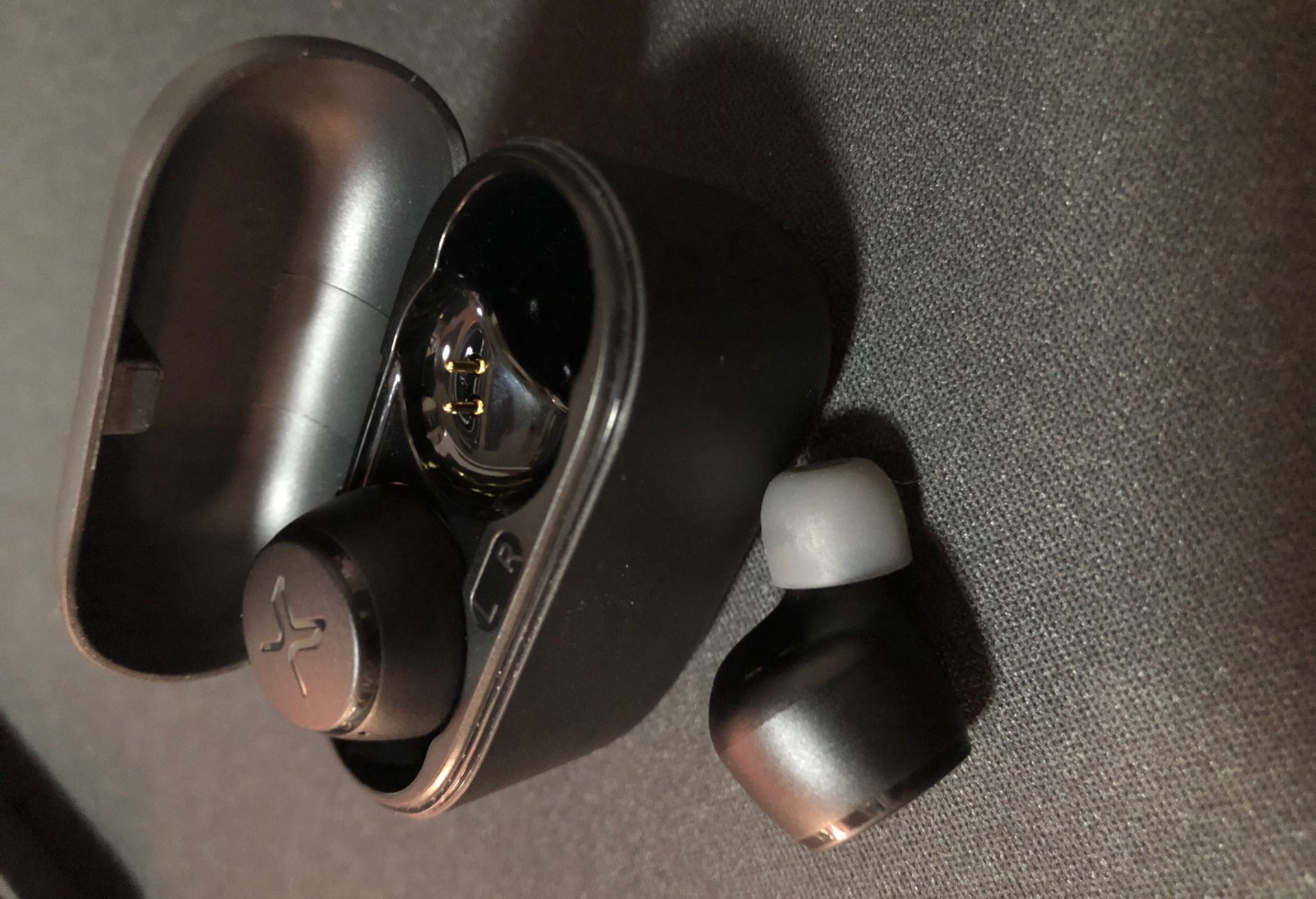 Immediately after that, open the smartphone's Bluetooth interface, the device name "Edifier X3" will automatically be recognized, click it, and the pairing is completed successfully. Pairing is done manually once, after which it's automatic and fast provided you have Bluetooth enabled, just remove it from the box and use it. You can also decide to use either the left or right earbud while the other is charging in the case.
Edifier X3 Audio Quality
The Edifier X3 is one of the best budgets truly wireless earbuds on the current market. It has a great stereo effect, with great volume, perfect bass, and has well-defined tones, to deliver perfect full-range performance with better sound stage, thanks to the hybrid driver that combines 8mm dynamic modules polymer resin diaphragm tweeter and high-fidelity audio codec AAC, Dynamic Audio delivers smooth, natural sound to pop, rock, and other powerful beats.
Headphones deliver powerful bass, are more accurate to provide more detail, and excel in soothing genres like acoustic and classical. This is done via AAC HD audio codec to deliver the best stereo HIFI of all music styles in this price range.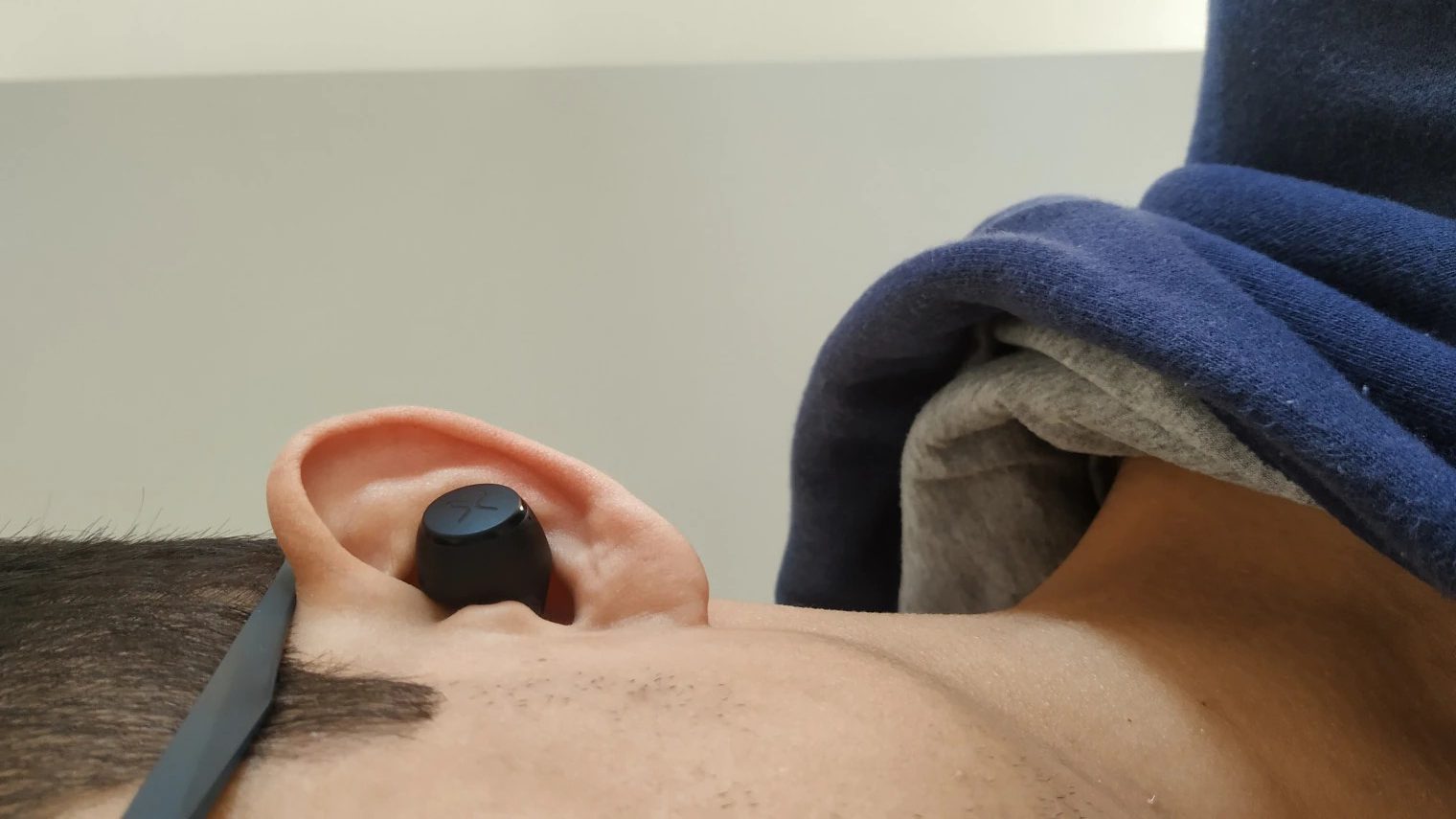 Noise Cancelation Technology
One of the strengths of the Edifier X3 is the noise reduction technology, thanks to which the headphones are lightweight and have enough fit to provide high-quality passive noise isolation to give an immersive user experience.
Here comes the noise reduction aperture at the top responsible for capturing environmental noise while using the CVC 8.0 algorithm to process internal digital signals and reduce background noise when making calls to achieve clear sound. So the sound here is satisfying because it's not too muffled and doesn't make a whistling sound, but that doesn't mean there is no noise at all. Overall, the X3 performs well enough for earphones of this size and price.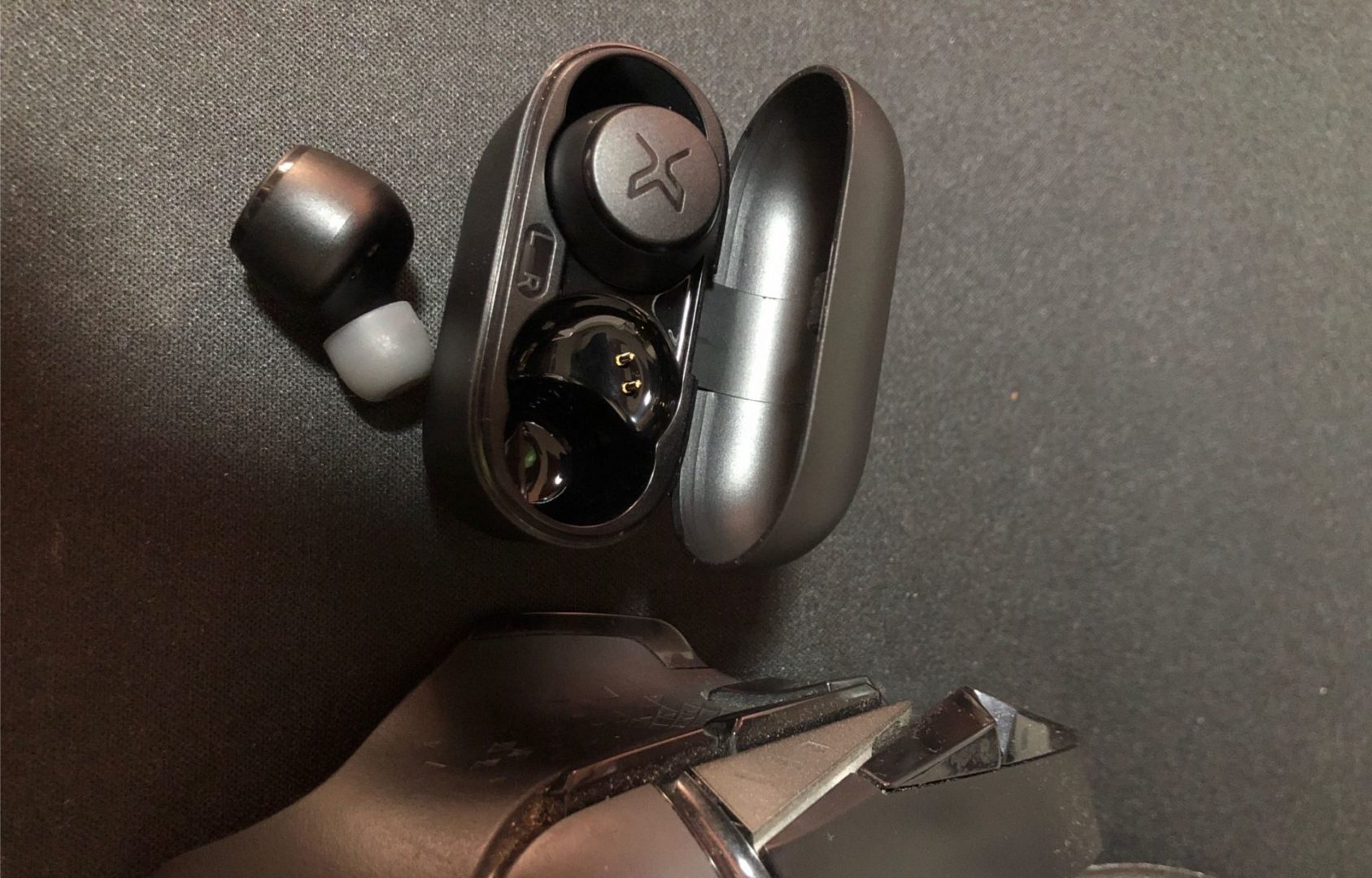 Delay In Earphone
The Edifier X3 features aptX-encoded ultra-low latency technology of just 65ms, so audio is ahead of video or game.
You can watch videos or play online games on both iPhone and Android without noticeable audio delay, even in YouTube or Netflix app which is always a challenge on iPhone. However, it did well.
Unfortunately, there is a slight audio delay of about 0.5 seconds when playing games, which is almost normal, and you can find it on most wireless headphones in this price range.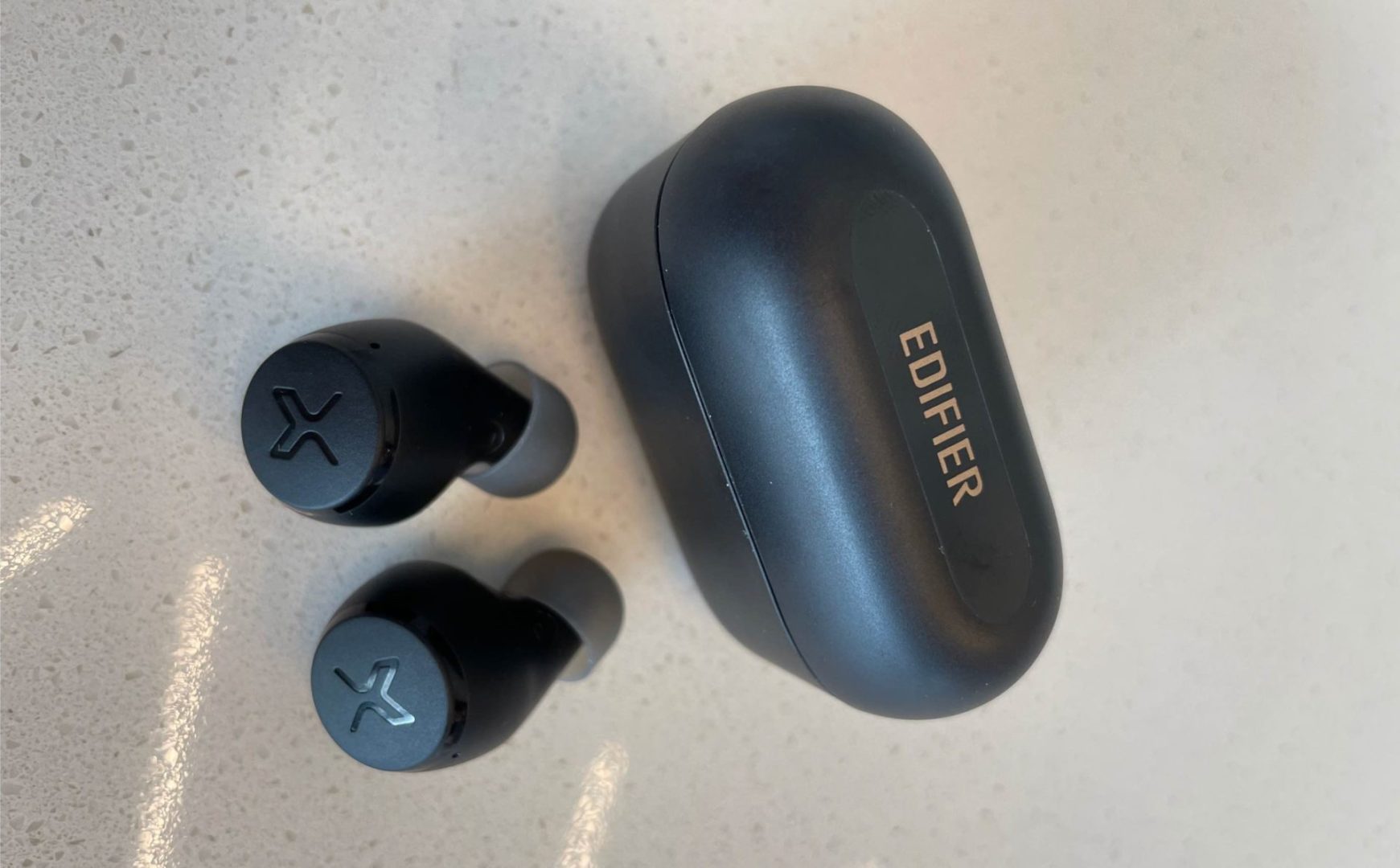 Edifier X3 Battery And Charging Time
In terms of battery, the Edifier X3 charging case is equipped with a built-in 500mAh Li-Polymer battery, and it provides the user with an additional 24 hours of uninterrupted playback, which is great, it is above average autonomy if we compare it with other headphones.
When you put the earphone into the charging case, the earphone will automatically enter into the charging state. The storage box itself can be recharged for 2 hours, then the earbuds can be recharged 4-5 times with a 60mAh battery capacity, which can be used for 4-5 hours on a single charger at 0-100% of 1 to 2 hours, the standby time is up to 60 hour. The case is recharged via micro USB on the back of the case.
Conclusion
If you are looking for a pair of wireless earbuds that sound great and are reasonably priced, then Edifier X3 is a great option, its a good investment in this price category, and sound quality is one of the main factors for choosing headphones, the X3 has a great stereo effect, with specific tones Good and bass that doesn't burn out. With it, it becomes a great earphone for those who love different musical styles so that you can enjoy the best sound quality in budget headphones, even the battery is good and lasts a long time. The downside is the slow Micro-USB port, lack of volume control and the microphone quality isn't the best.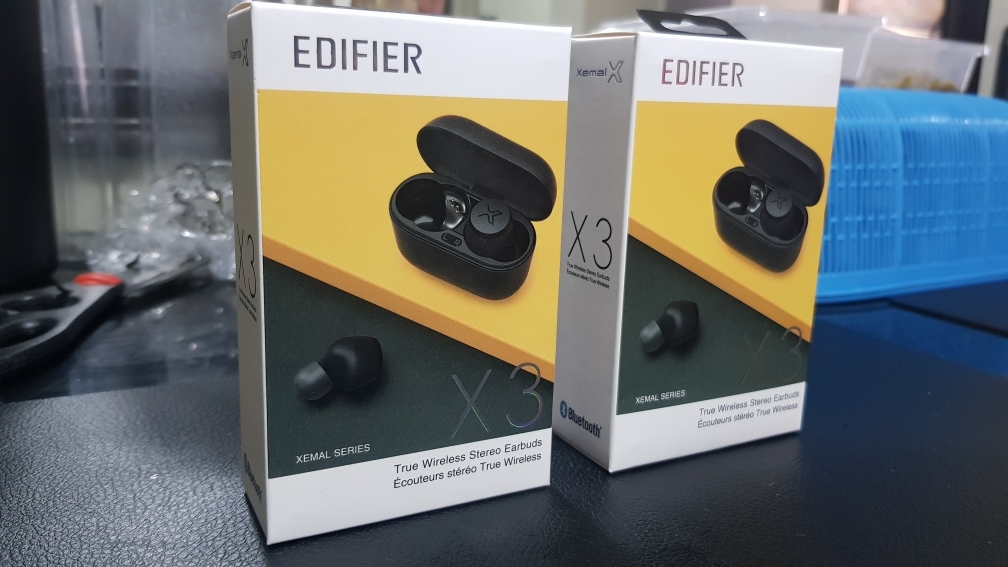 Edifier X3 Earbuds
Charging Case
Micro-USB Charging Cable
Earmuff x3 pairs (3 sizes)
User Manual
Edifier X3 Earbuds Specifications
Colors
White and Black
Chipset
Qualcomm
Bluetooth version
V5.0
Protocol
A2DP、AVRCP、HFP、HSP
Effective distance
10m
Playback time
6h (earbuds)+18h(charging case)
Input
DC 5V 60mAh(earbuds); DC 5V 500mAh(charging case)
Frequency response
20Hz-20KHz
Sensitivity
95dB
Driver unit
8mm Dynamic Drivers
Waterproof
IPX5 (protected against dust and water splash)
Weight
Charging Case: 24.1g
Earbuds: 4.8g