Alfawise Watch 6 is a reasonably priced smartwatch with powerful functions and smart technology elements to suit your needs, and it contains a variety of sports and health functions. It is equipped with a brown leather strap and a sporty black silicone strap, with a focus on two different styles of work and sports to wear wherever you go without worrying if it's appropriate, Let's take a look at how it performs.
Features of Alfawise Watch 6
1.3-inch real full circle screen display
Upgraded full-screen touch
Custom watch face background
5 kinds of health monitoring
7 kinds of multi-sport modes
Various intelligent reminder and control
Support multiple social message push
Large capacity battery
Zinc alloy metal body
2 watchband styles

Alfawise Watch 6 comes with a powerful Nordic 52832 processor with 64K RAM, 512K storage space and a circular screen of 1.3 "at 240 x 240 pixels resolution, with a zinc alloy case. A 280mAh battery guarantees up to 30 days of autonomy, It has 7 different sports modes and a heart rate monitor, in addition to measuring sleep levels and oxygen in the blood, it is IP67 certified and equipped with Bluetooth and Wi-Fi connectivity.
To explore other options, read about the Umidigi Uwatch 2 Smartwatch Review.
Design of Watch 6:
Alfawise Watch 6 has a beautiful and elegant design that is suitable for those looking for stylish accessories that can be worn at reasonable prices.
The display size of the smartwatch is about 1.3 inches with 240*240 pixels resolution, uses simple and classic watch design, exquisite zinc alloy casing, and full circle TFT display with full-screen touch, And the watch has only a single black button. This button is used to move backward, to switch off and on (with a long press), We have the heart rate sensor at the bottom, and then we have the two charging pins where the charger, which is magnetic, fits. Measuring the watch 4.7 x 4.7 x 1.2 cm. And the strap is available in Genuine Leather, The wearable weighing 65g and available in black and brown colors.
the straps, in size from 22 mm, easy to replace, are of two types, with the most valuable, for formal occasions, in soft brown leather adds a business type, and the more sporting, black silicone, dustproof and waterproof.
Alfawise Watch 6 Performance:
Alfawise Watch 6 It is powered by the Nordic 52832 processor with 512K of ROM and 64K of RAM and gives you the possibility to change the background picture as per your likings.
The watch can track 7 sports activities! include walking, running, cycling, skipping, badminton, football, basketball.
As for smart healthy functions, it enjoys 5 different types of monitoring: heart rate, sleep monitoring, blood pressure monitoring, blood oxygen monitoring, and finally the sedentary reminder, Thanks to the gyro sensor for step tracking. The steps also record them fairly well, the distance traveled is calculated according to the steps you take, it is not exactly certain.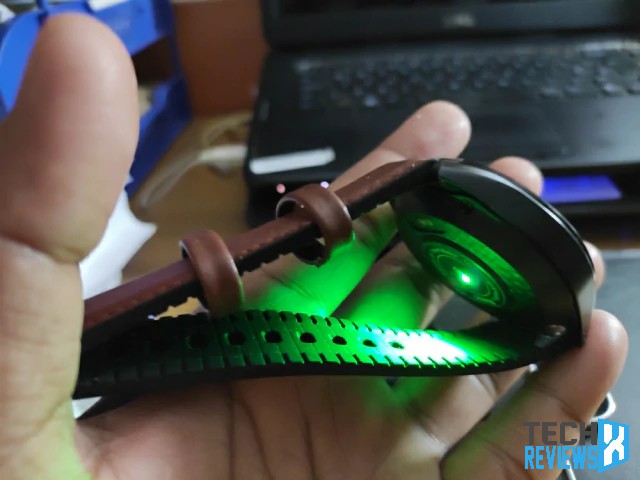 This device can be connected to most of the social media sites such as Facebook, Instagram, WhatsApp and so on.
It offers the functions of notification for calls, push messages, Anti-lost Bluetooth, but also offers music control, weather information, alarm clock, remote camera, without of course disdaining support for notifications Facebook, Twitter, WhatsApp, Skype, Instagram, Line, kaoTalk, Wechat, Message, and other messaging apps yet.
Other menus:
To navigate between the menus and see more details is to move sideways and up and down.
Meteorology: To see the weather and temperature;
Shutter: Allows you to take photos on the phone remotely;
Player: Allows you to remotely control the music on your phone;
Message: Allows you to see your messages;
Function: Access the clock settings;
And the functionality of the watch is defined to this, it has a lot of functions. To make the necessary measurements and access the appropriate menus, just touch the top and it starts measuring or enters the menu.
Water-resistant:
The Alfawise 6 is waterproof, has an IP67 rating, which you can walk in the rain at will, but not suitable for swimming.
Battery capacity:
The Alfawise Watch 6 smartwatch has 280 mAh lithium polymer battery, to ensure 7-10 days From normal use, or 15 days of mild use, and up to 30 days of standby.
Alfawise Watch 6 App:
The Alfawise 6 smartwatch is compatible with both IOS and android, above Android 4.4 and iOS 8.0, and for this, It can be connected it the mobile phone of the user by the Bluetooth.
The setup of the watch is done through the Da Fit Application, present in both Stores (Android and iOS). Then in the application just add the watch and synchronize. And there you can configure your watch, from changing the dials to defining which notifications you want to appear. and when configured, the clock is ready to run.
You can choose 3 dials, which come from the watch or use a personalized background from some of your favorite photos. And monitoring in the application has some detail, from light sleep, heavy sleep, and awake time.
Alfawise Watch 6 Price and Availability:
The Alfawise Watch 6 is currently available on Gearbest store for just $39.99. This is a very good price So, don't miss out on this great deal. And to view its price or buy it, you can access the offer by clicking on the store icon.

Alfawise Watch 6
Charging Cable
English Manual
Specification of Alfawise Watch 6
General
Brand: Alfawise
Model Number: Watch 6
Screen: TFT
Bluetooth Version: Bluetooth 4.0
Screen resolution: 240 x 240
Built-in chip type: Nordic 52832
Screen size: 1.3 inch
Operating mode: Touch Screen
RAM: 64K
ROM: 512K
Waterproof / Water-Resistant: Yes
IP rating: IP67
Functions
Bluetooth distance: W/O obstacles 10m – 15m
Health tracker: Heart rate monitor,Pedometer,Sedentary reminder,Sleep monitor
Notification type: Facebook,Instagram,Kaokao Talk,LinkedIn,Message,Skype,Twitter,Wechat,WhatsApp
Remote control function: Remote Camera,Remote music
Battery
Battery Capacity: 280mAh
Charging Time: 2 – 3 Hours
Standby time: 30 days
Dial and Band
Band material: Genuine Leather
Case material: Zinc Alloy
Shape of the dial: Round
Dial size: 4.7 x 4.7 x 1.2 cm
Band size: 25.5 x 2.2 cm
Features
Compatible OS: Android, IOS
Compatible OS Version: Android 4.4 and iOS 8.0 above
Language: English,French,German,Italian,Japanese,Korean,Portuguese,Russian, Chinese,Spanish,Tagalog,Traditional Chinese
Dimensions and Weight
Product weight: 0.0650 kg
Product size(L x W x H): 25.50×4.70×1.20cm/10.04×1.85×0.47inches