Teclast is one of the best budget tablet producers, After less than a month of our review of the Teclast M40 Pro which achieved great success by providing value for money, now Teclast has launched a new series under the name Teclast T40 Plus. In terms of specifications, there is no doubt that it will be one of the best tablets of the year and outperforms the biggest competitor the Alldocube iPlay 40 Pro.
It's promising with 10.2 inches 2K screen and the latest Android 11 and supports 4G LTE network and this is handled by UNISOC Tiger T618 CPU, 8GB RAM, and 128GB storage, adding that there is more and more about the efficiency of the processor for gaming, size and battery life, quality of the camera and streaming services, all this I will talk about and more in this review, so without wasting time, let's move on to the article.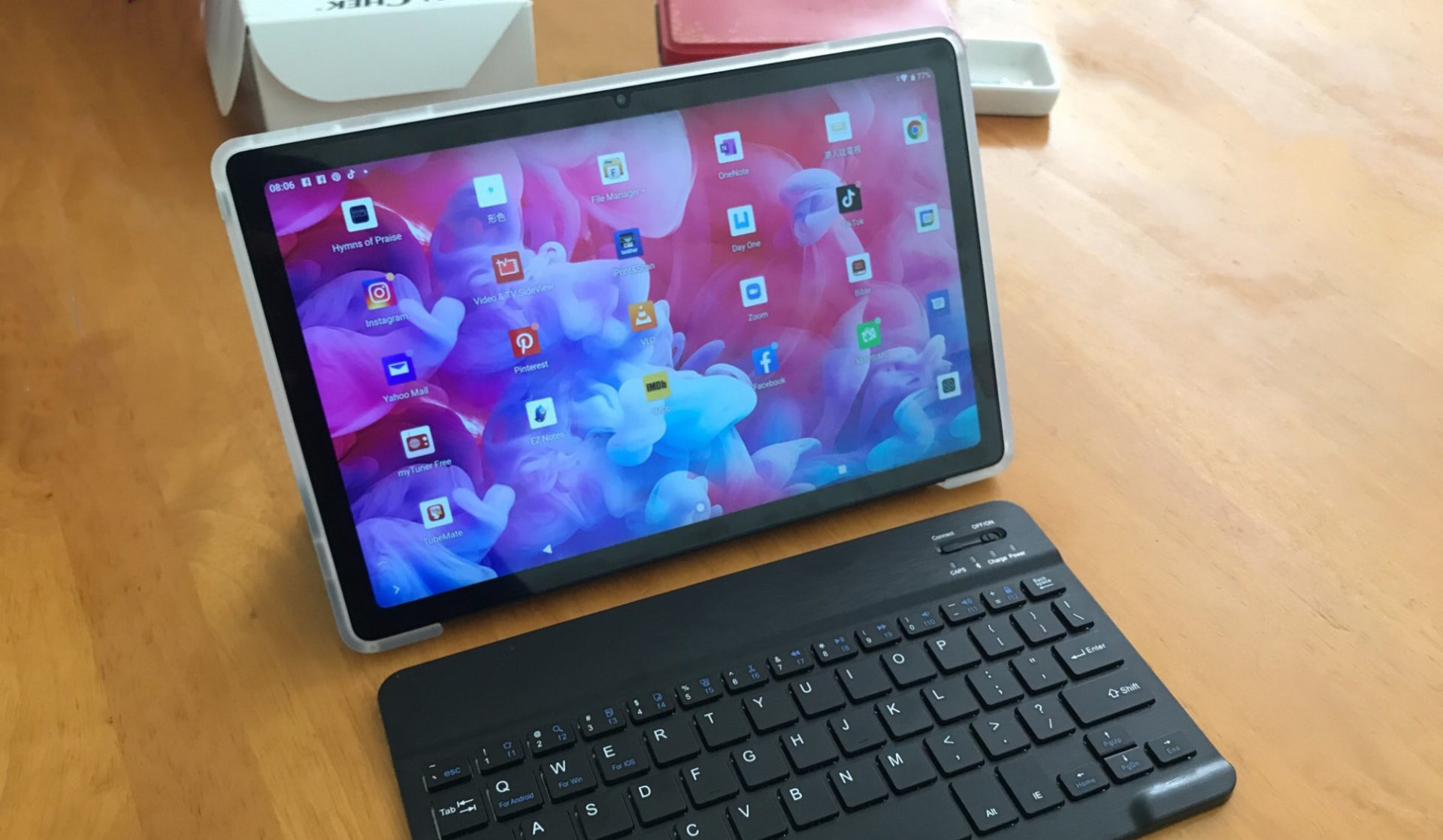 Teclast T40 Plus Tablet Features
Android 11 System
UNISOC Tiger T618 Octa-Core
10.4-inch IPS 2K Screen
8GB RAM And 128GB ROM
6600mah Battery
Camera 8.0MP + 5.0MP
4G LTE Network + GPS Function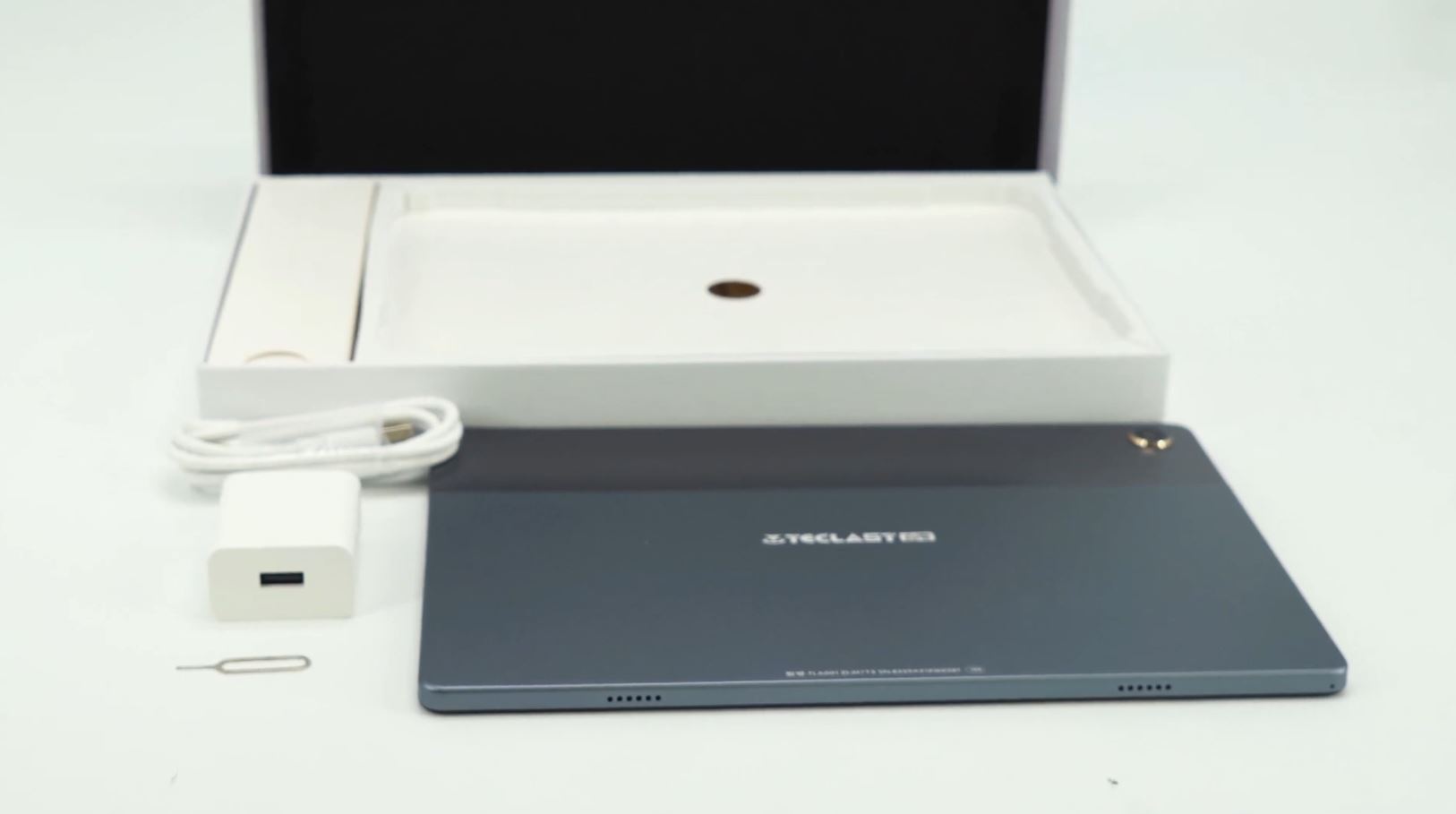 Design And Build Quality
In terms of design, Teclast T40 Plus did not offer much on M40 Pro, but it still looks beautiful and modern with some touches that make it really look professional, the body here is built of grey aluminum alloy on both sides and I feel high quality and not cheap. The frame, it's thin and made of metal with a thickness of 9.3mm, while the full dimensions of the tablet are 263*132 and weigh 474g is lightweight compared to other tablets, despite its thinness and lightweight, it's still very strong, its does not contain have any kind of protection but is durable, withstands shocks and rough use but don't get excited about too much, okay.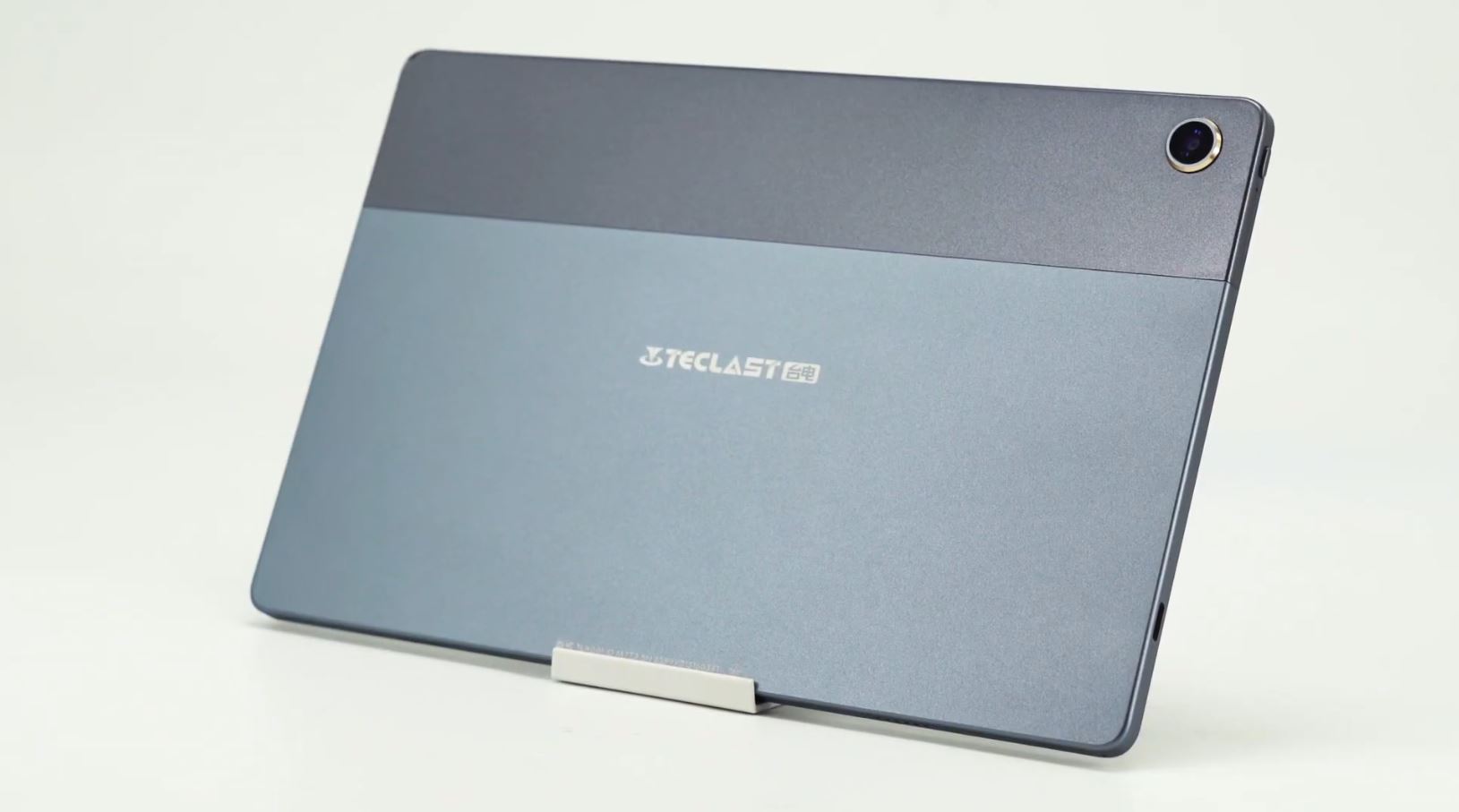 On the front, it has a large 10.4-inch screen and a 5.0MP front camera in the middle of the top for taking selfies and video chats. And the other side, as we mentioned, is a clean metal body with an 8.0MP rear camera with a flash in the upper left corner with a slight bump, and at the bottom, there is the Teclast logo.
On the left side, there is the power button, dual 4G SIM card slot with micro SD addition the USB-C charging port. The right side it's clean. Last but not least, on the top has volume buttons, reset, and two speakers on the bottom and top. And for the first time in a long time, Teclast returns the 3.5mm audio jack, This is a good step because many like to use it separately from the charging port and without an adapter.
Fingerprint
Through all this, it is clear that there is no fingerprint reader, which is what bothers me the most here because for me and for many users it makes unlocking the screen a lot easier. Fortunately, Teclast T40 Plus supports 2D face unlock, which is not as secure as a fingerprint, or even effective in all circumstances, but it does exist.
Teclast T40 Plus – Display Screen
The Teclast T40 Plus has a 10.4 inch 2K IPS screen, and the best thing is that it's with a high resolution of 2000*1200, so you can enjoy any content on the tablet with good color accuracy and brightness enough, in addition to a 2.5D curved edge touch panel with improved response accuracy and that will not disappoint you. The bezels around the screen are very thin to deliver a better experience.
This type of screen is the best you can get on a budget tablet and provides good color reproduction with no picture distortion and blue light protection for comfortable reading. Yes, this screen is not better than an AMOLED screen, but it remains better than other LCD screens and is suitable for this price range.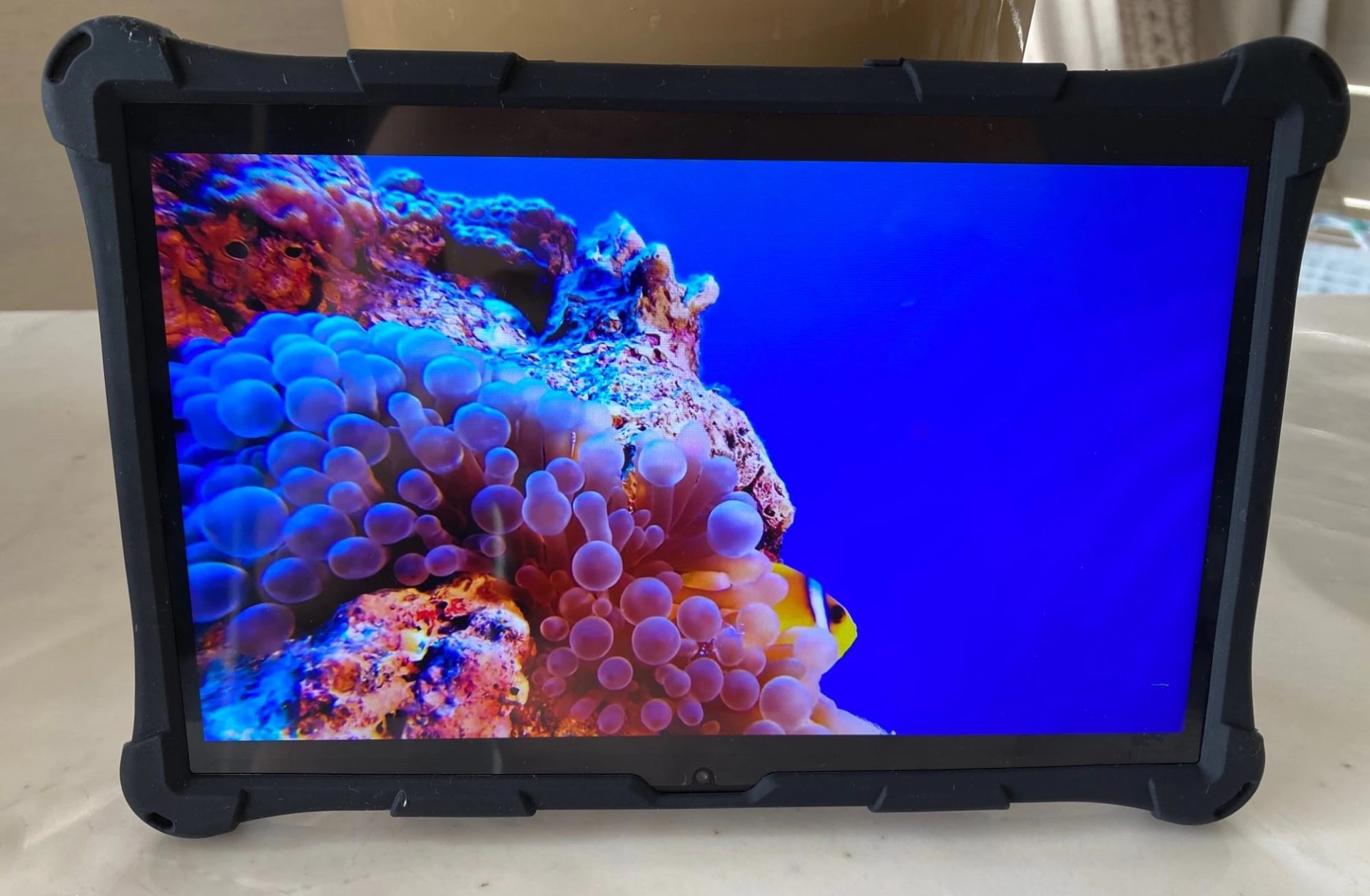 And the brightness can be adjusted automatically thanks to the built-in lighting sensor that provides better clarity to see the content you find on high-performance tablets, and it has not been announced whether the touchpad is protected by a layer of scratch and shock resistance Corning Gorilla Glass. Also, It has a T-Color 2.0 color optimization algorithm that makes colors on T40 Plus more clear images with lots of subtle detail and good contrast that you won't face any problems when your tablet is exposed to direct sunlight.
Software
The Teclast T40 Plus works on Android 11 with full-screen gesture navigation controls, dark themes, split-screen view, dual windows, double fun, and contains most of the features that come with the system, the most important of which is the presence of all Google services, Making the tablet experience smoother and more personalized.
As I always say, the stock Android system is best for cheap devices, with a simple and smooth launcher for better performance, especially it's without pre-installed apps or games, I really hate this because of the large number of ads, but here it is different.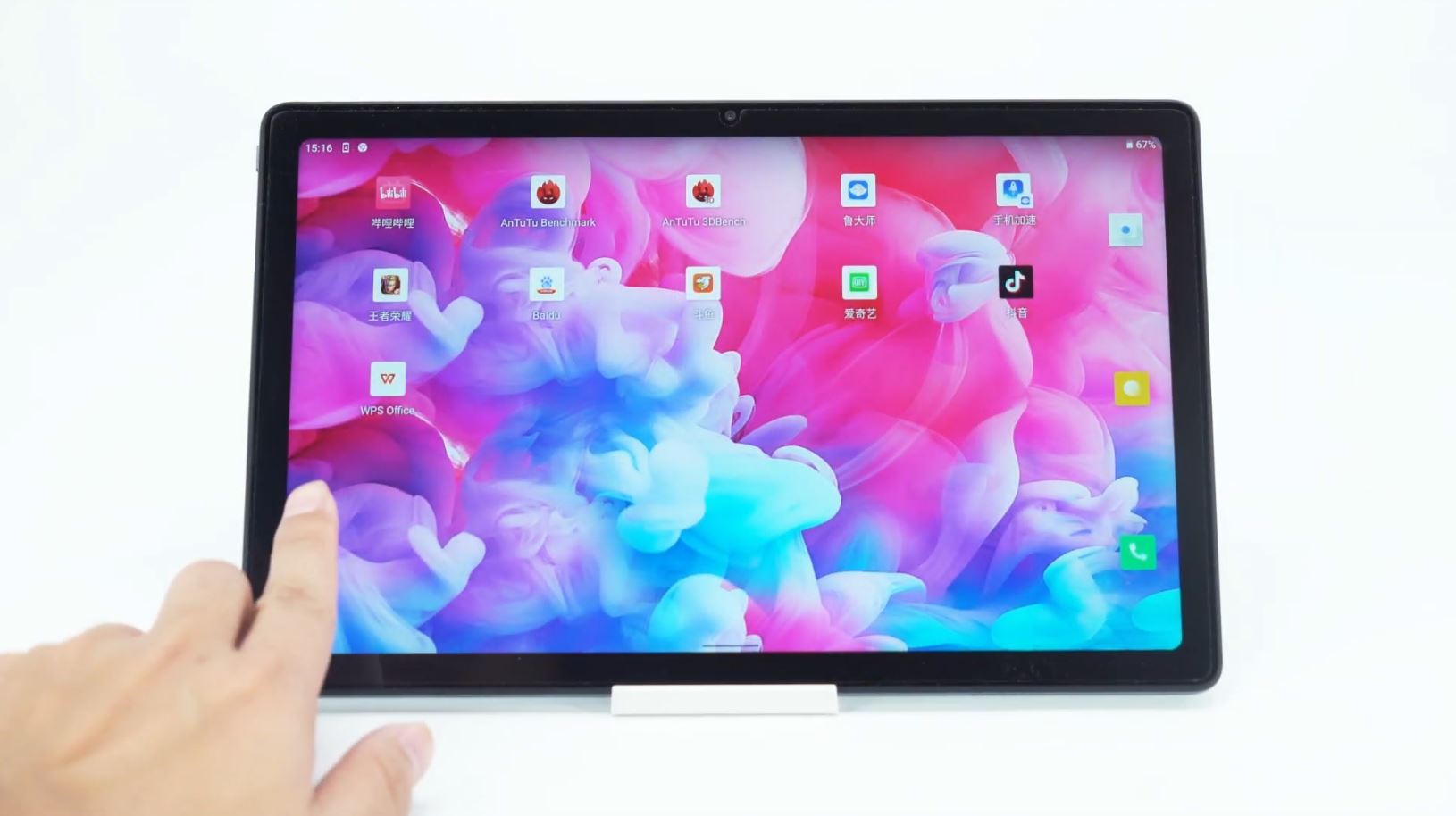 Teclast T40 Plus – Performance
If we talk about performance, Teclast T40 Plus offers great performance in most of its basic and entertainment uses such as browsing the web, watching videos on YouTube, using social media applications, and reading e-books, as everything worked efficiently and without facing any problems with stopping applications or high degrees.
Memory
Most of the applications ran very quickly and thanks to the eMMC 128GB storage capacity, it would be suitable for installing any application you need, with the ability to expand via a Micro SD card to 128GB. In short, the capacity it offers is very good and you do not have to think about choosing, and for this price, it's a good deal.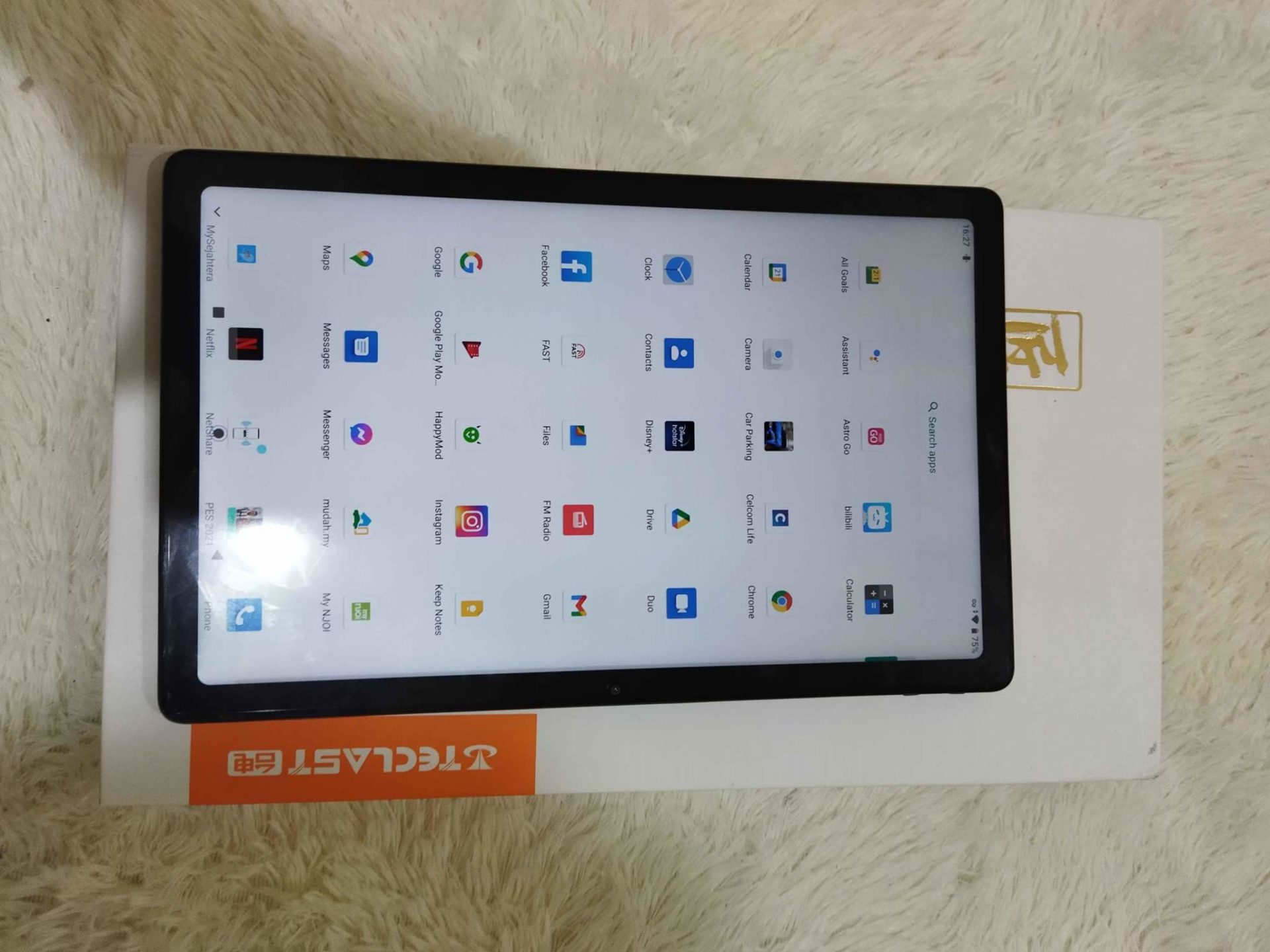 And for multitasking, browsing between applications was smooth because it is equipped with an 8GB RAM LPDDR4X which is more than enough for most of the tasks that you can do with a tablet such as keeping many applications or large games running in the background. In Short, this tablet will give you a very positive experience.
CPU Performance In Games
Well, It is time to expose the Teclast T40 Plus tablet to some tasks that need more effort and there is nothing better than playing games with high settings, the conditions here differ according to the application, game, or any type of Programme that needs large resources, and because the processor used here is UNISOC Tiger T618 octa-core 2.0GHz processor and 12mm architecture was one of the most powerful processors used in mid-range tablets, everything was smooth even in medium-graphics games like PUBG or COD Mobile or other requirements games, however, if you play on medium settings, You will enjoy smooth gameplay, decent frame rate, play these games and even video decoding.
This processor is based on the two ARM Cortex-A75 up to 2.0 GHz and six Cortex-A55 cores up to 2.0 and a Mali-G52 MP2 GPU which is an integrated mid-range graphics card for ARM-based SoCs (mostly Android-based) and uses 2 clusters (hence the MP2 name). The G52 is based on the Bifrost architecture and is intended for mainstream phones and tablets. ARM claims that the G52 series offers 30% more performance density and 15% better energy efficiency compared to the ARM Mali G51 series. The performance of the G52 MP2 in our benchmarks is comparable to the Snapdragon 665 user in smartphones like (Realme 5, Oppo A9 2020, Redmi Note 8).
In numbers, T40 Plus achieved about 240,000 on the Antutu benchmark, and this tells you about the hardware performance of this tablet. However, games should not be the main reason for purchasing this tablet. Generally, the performance is more than impressive and maybe the best in this category, so far it's a fierce competitor compared to Alldocube iPlay 40 Pro.
Playing Content
To play the content on YouTube, was very smooth. You can play videos at a maximum of 1080p at 60 FPS without any problems or lag, and up to 2K at best with some slight stutter.
Unfortunately, the Teclast T40 Plus tablet does not have Widevine DRM Level 1, so paid services like Netflix and Amazon Prime cannot be viewed in 4K, and this level maybe not be found on all Chinese tablets without exaggeration. However, you can still enjoy Netflix and all other streaming services in 480p resolution.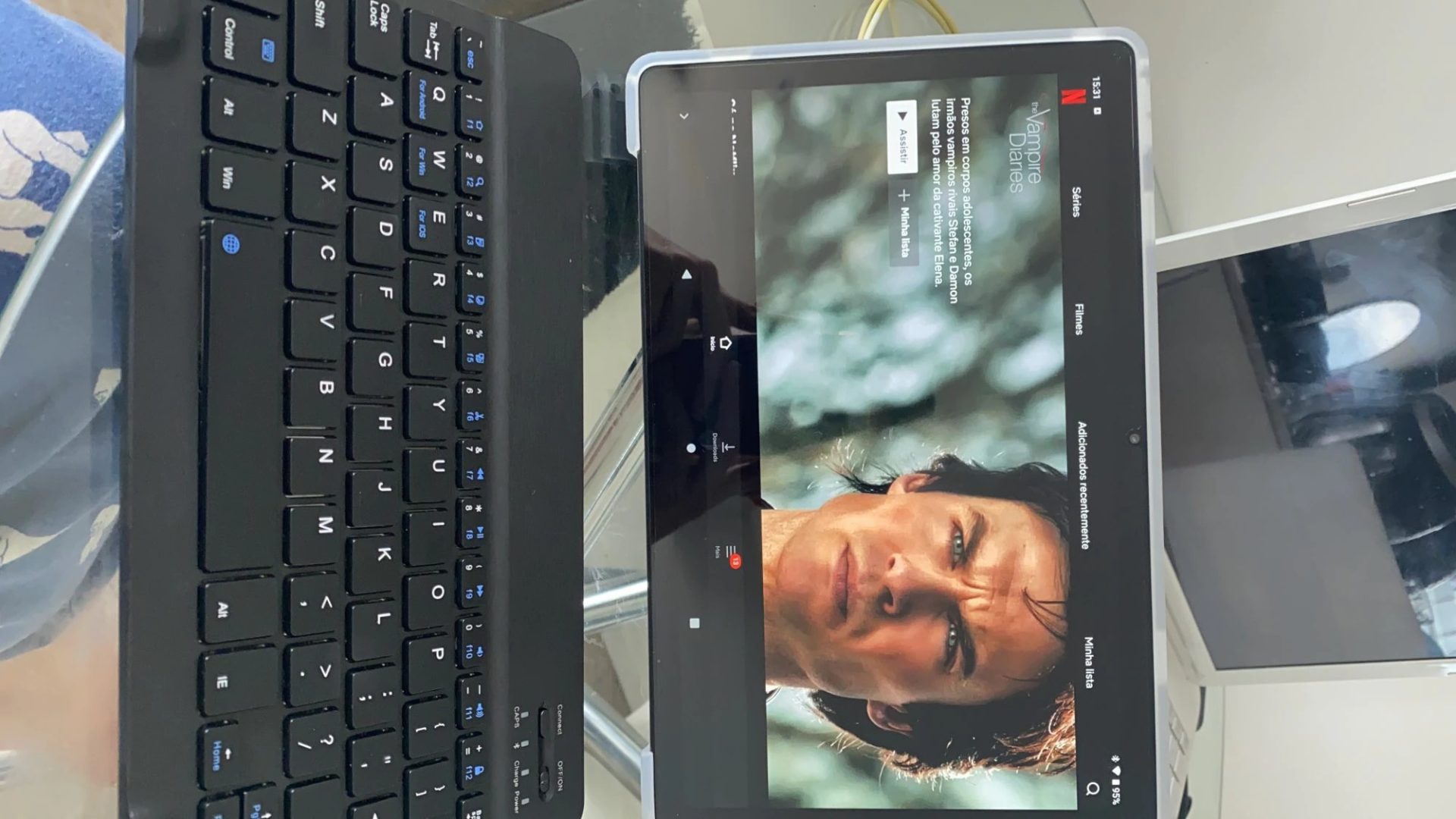 Sound Quality
The sound on the T40 Plus is not one of its strengths, however, the new built-in speakers with a high-quality sound system feature four speakers, two on the top and two at the bottom. The volume is a bit high and lacks bass, but it is acceptable for playing games and watching movies in high quality.
Teclast T40 Plus – Cameras
So far, the overall rating of the Teclast T40 Plus tablet is more than great, but this does not mean that its ideal, especially when we are talking about a medium-cost tablet, in terms of the front and back cameras, you can say it's bad, not big different from other tablets, the back contains an 8.0MP primary sensor With 1080p video recording, this camera is working but you will only use it essentially because the quality is a low comparison of a smartphone released in recent years.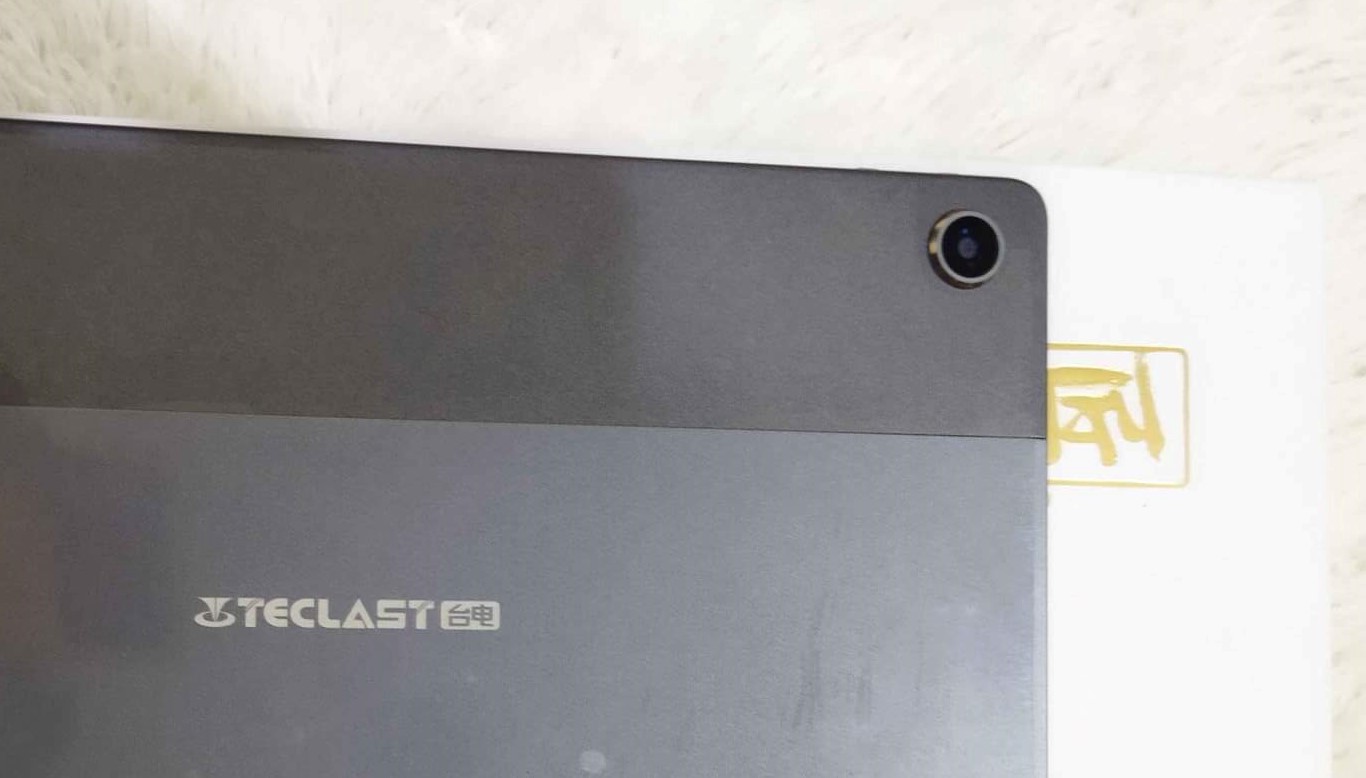 There is a 5.0MP sensor on the front for 720p video calls or taking selfies, although I was disappointed because of its low quality with some noise while recording from the microphone, it's okay.
In short, this tablet is not intended for photography and I cannot complain more because the cameras are expected to be this bad and this is common in this type of device, only I should have warned about that. However, lighting is very important to show the best result from both cameras.
Connectivity
Connectivity options for this tablet include a high-speed Wi-Fi network that supports 2.4GHz / 5GHz AC power that works well and provides your maximum internet speed, and it includes GPS not the best but it works. Also, has Bluetooth 5.0 and 4G LTE multi-band to offer good signal quality and coverage for making phone calls and accessing the Internet easily.
Teclast T40 Plus Battery And Charging Time
Teclast T40 Plus has a built-in 6600mAh Li-Po battery that allows 6-7 hours of continuous use for surfing the Internet, Google, YouTube, and following social media, of course, the time is less when playing games and with moderate use, it will stay with you for a whole day on one charge it mostly takes about 4 hours to fully charge 6600mAh using Type-C, and the charging time seems long, but this capacity is not small and it does not support fast charging. However, I can say that the battery was not bad.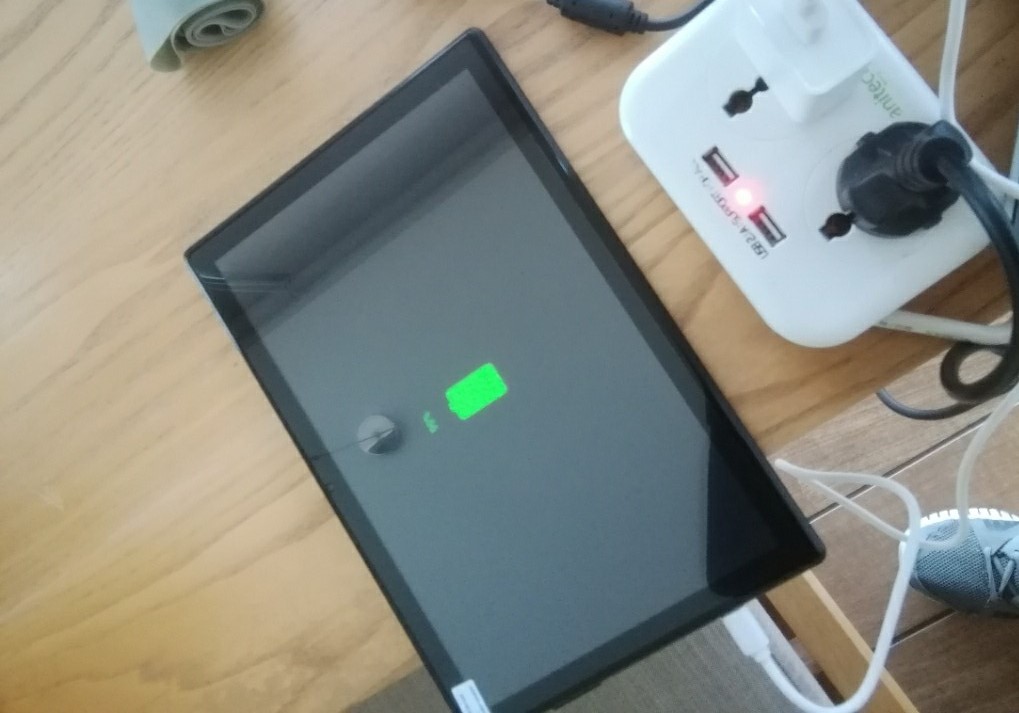 Conclusion
Teclast T40 Plus is considered a mid-range tablet, and there are not many differences between T40 Plus and iPlay 40 Pro, however, I think is one of the best budget tablets in 2021, with a good processor, abundant memory of 128GB, 8GB RAM, connectivity standards, and a 2k screen, but that does not make it flawless as it lacks a fingerprint reader, slow battery charging, low camera quality and you cannot watch Netflix in HD resolution, but it gives you powerful performance at a low price, so if you are looking for a tablet at this time, you will not get anything better than T40 Plus in this price range. This is what I will explain in the next comparison table.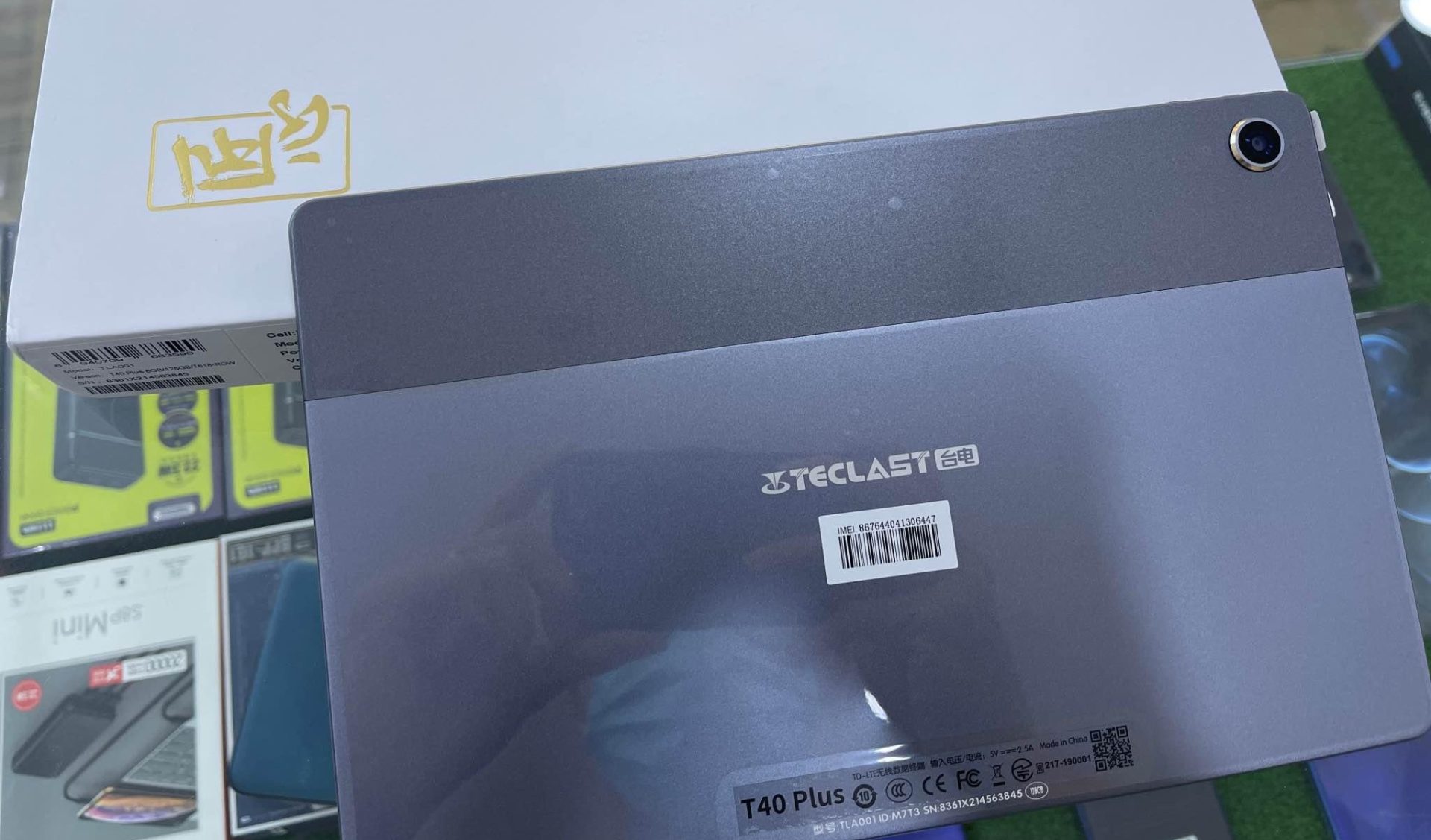 Difference Between Teclast T40 Plus VS iPlay 40 Pro VS Teclast M40 Pro
Teclast T40 Plus
Alldocube iPlay 40 Pro
Teclast M40 Pro
Processor
UNISOC Tiger T618 Octa-Core
UNISOC Tiger T618 Octa-Core
UNISOC Tiger T618 Octa-Core
GPU
Mali-G52
Mali-G52
Mali-G52
RAM
8GB
8GB
6GB
Storage Capacity
128GB
256GB
128GB
Software
Android 11
Android 11
Android 11
Screen
10.4 IPS
10.4 IPS
10.1-inch IPS
Resolution
2000*1200 2k
2000*1200 2k
1920*1200 FHD
Antutu benchmark
240,000
240,000
210,000
Camera
Back camera: 8.0MP
Front camera: 5.0MP
Back camera: 8.0MP
Front camera: 5.0MP
Back camera: 8.0MP
Front camera: 5.0MP
Battery
6600mAh
6200mAh
7000mAh
Speaker
4
4
4
Price
$210
$250
$185
Teclast T40 Plus Price And Where To Buy
The Teclast T40 Plus tablet is currently available on Amazon, Banggood, and AliExpress Store for a very good price So, don't miss out on this great deal. And to view its price or buy it, you can access the offer by clicking on the store icon.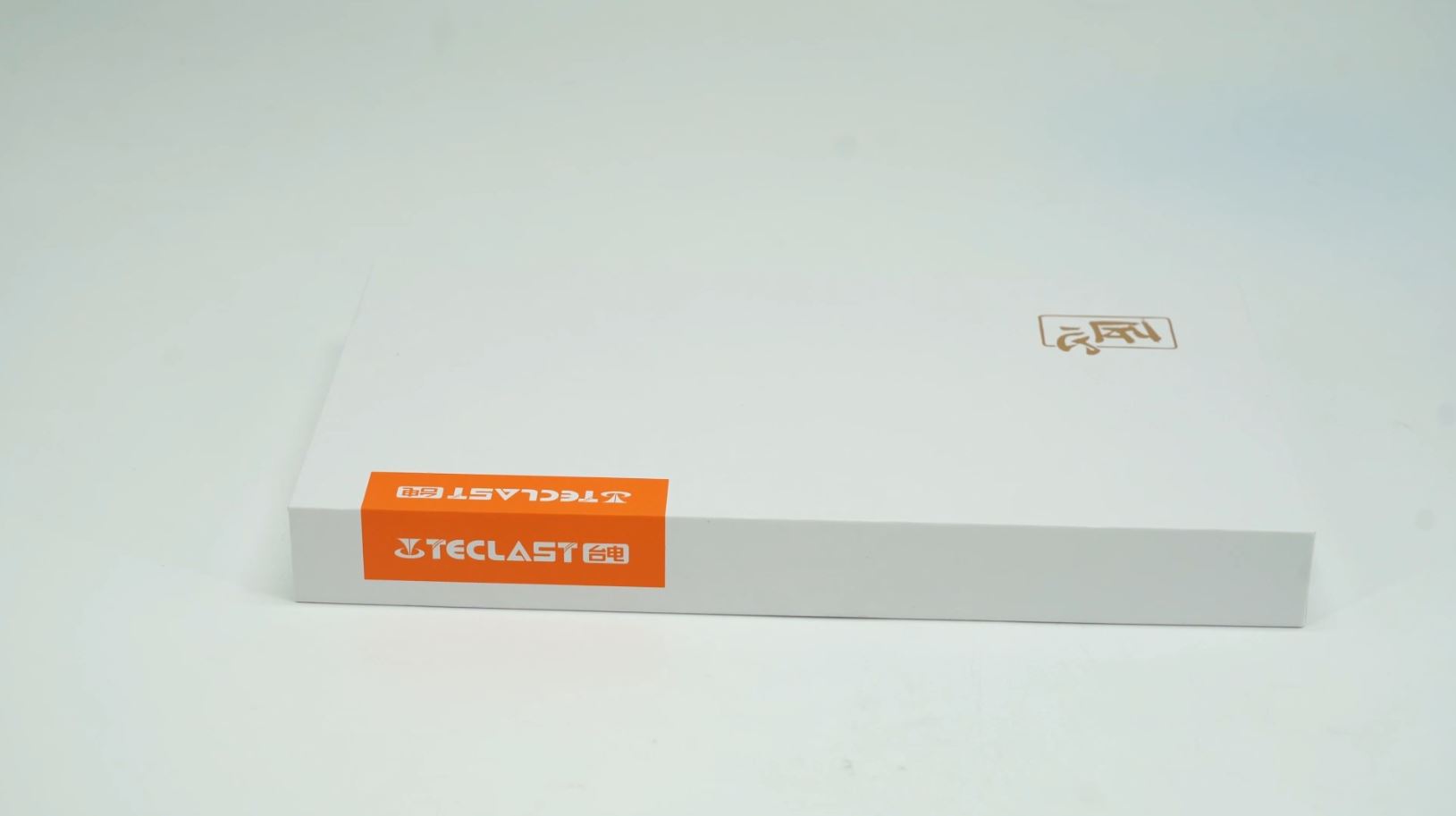 Teclast T40 Plus Tablet
Charger
Adapter (the adapter depends on the country of the buyer)
Teclast T40 Plus Tablet Specifications
CPU
UNISOC T618
GPU
G52-3EE-2core @ 850MHz
Core
Octa-Core
System
Android 11
Language
Multi-language
RAM
8GB
ROM
128GB
Screen
10.4 Inch IPS Capacitive Screen
Resolution
2000*1200
Camera
The front is 5.0MP + the Rear is 8.0MP
Battery
6600mAh
Weight
474g
Size
263*132*9.3mm
Function
WIFI
802.11 ac/a/b/g/n 2.4GHz/5GHz
Bluetooth
5.0
OTG
Support
GPS
Support GPS+Beidou+Galileo+Glonass
G-sensor
Support
4G
Support
Frequency
Support 4G network and SIM card slot.
GSM: B2/3/5/8
CDMA1X: BC0
WCDMA: B1/2/5/8
TDS: B34/39
FDD: B1/2/3/5/7/8/20/28AB
TDD: B38/39/40/41
Audio & Video
Microphone
Built-in
Speaker
Built-in
Audio
MP3/WMA/WAV/AAC/FLAC/APE
Picture
JPG/BMP/PNG
Video
MPEG4/H.264/HEVC 1080P
Connectivity
I/O Port
Nano SIM + Card slot
Micro SD slot/Nano SIM Card slot (Maximum support 2TB)
Type C port
3.5 mm headphone