Since its founding in 2012, HPRT company has been on the rise until it became the pioneer in the industry of making all kinds of portable printers and scanners now with over 300 patents who chose HRPT for its reliable, cost-effective, and environmentally friendly printing solutions whether its for home, commercial or industrial use. HPRT's products are characterized by bringing new advanced technology, high quality, and an affordable price, as well as 24/7 after-sales support, and that, 's why they are on top, today we have one of its finest A4 portable printers, the HPRT-MT810 which is a small and compact black and white printer with lots of improvements from the last generation that makes it a lot more convenient for students and workers to use it in the office, the library or at home because, unlike regular printers, this one doesn't make any noise thanks to the new thermal printing technology and the absence of any moving parts.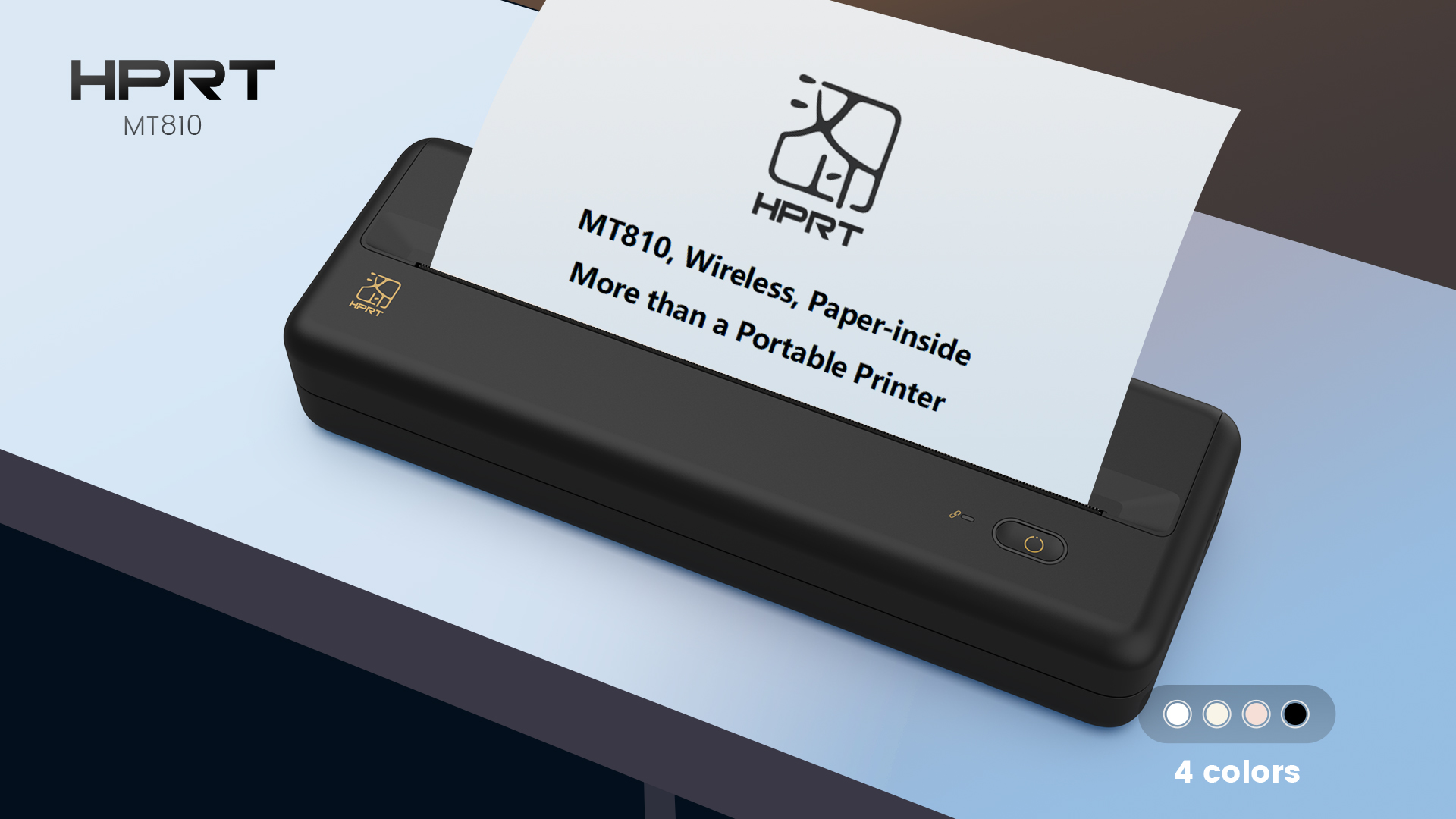 This device provides a bunch of features that make it way too practical and solves a lot of struggles we deal with daily, for instance, it has got seamless Bluetooth multiple connections, compatibility with most Bluetooth devices in addition to an app on IOS and Android for instant printing, it also supports continuous printing thanks to the roll paper that can be stored inside the printer for more portability as well as a huge battery life that will last a whole day of usage. Sign up on the landing page of the product on the Indiegogo website by submitting your email address and they will contact you as soon as the product is launched, they will also be giving giveaways every three days on their official HPRT Facebook group.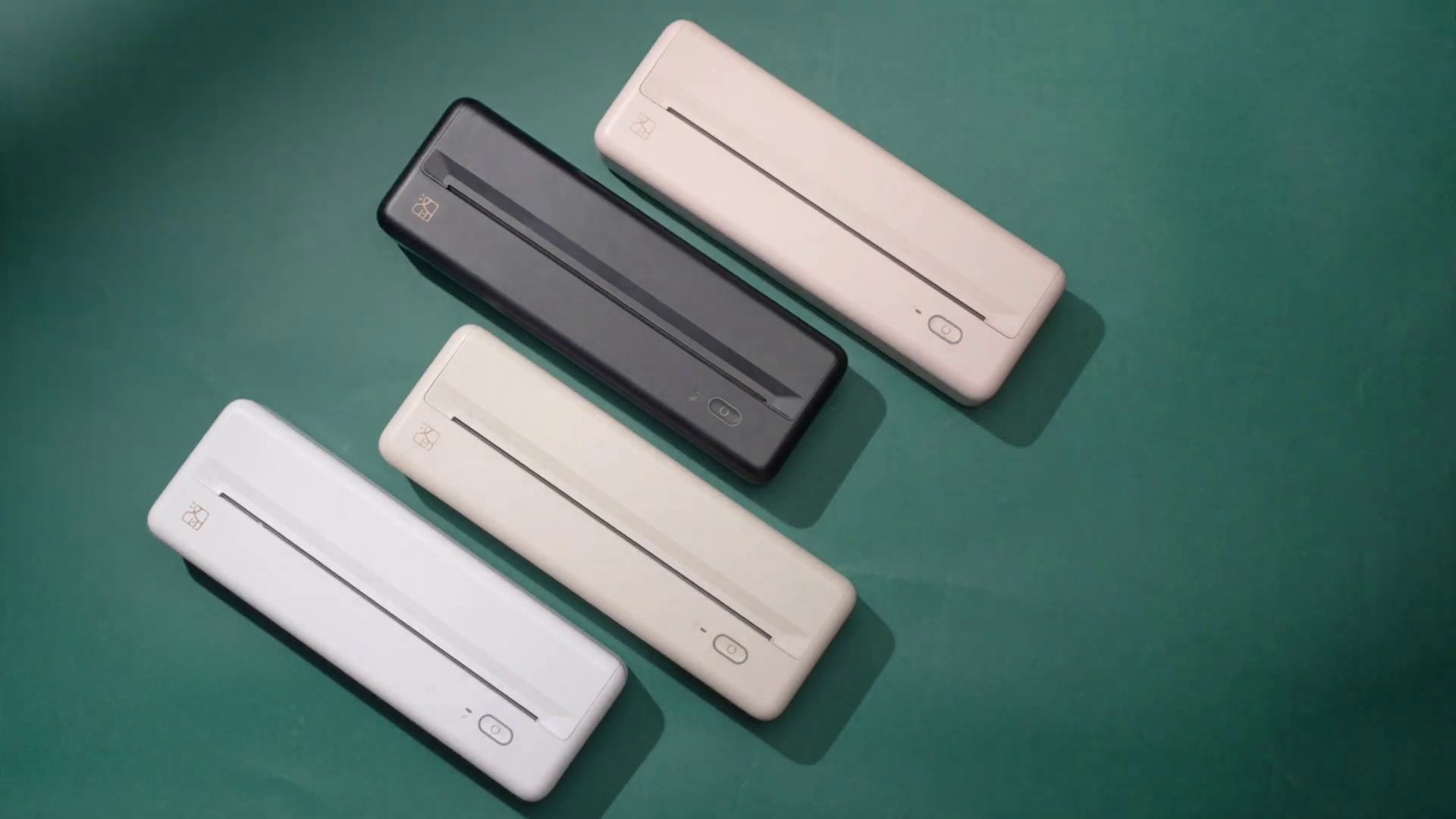 If we look at the design, The HPRT MT810 appears that a rectangular shape with round corners, it is made out of plastic and looks very stylish with different colors, and with dimensions of 27cm*9.5cm*5cm and weighs only about 1kg, which makes it a very compact device that can be carried around easily in a backpack to school or work and that's the level of portability it brings to you, a fully functional printer in your backpack ready to use anytime hustle free.
One of the main selling points of the MT810 it's a compartment for the roll paper that solves a lot of portability problems for people, with that little compartment, the only thing you have to carry is the printer itself, take it anywhere and start printing wherever you are, no need carry extra paper because it is already inside the printer and ready for use. this portable printer can be workable anytime and anywhere; faster than ever print speed – 30mm/s (vs 20mm/s).
The MT810 is an inkless and ribbonless portable printer, it uses thermal paper and heat to print very high-quality prints with all the details that will meet your daily needs whether you are in the office, school, or simply at home without the need to ever worry about running out of ink or going through the hustle of changing it, this will save a lot of money on the long run of up to 50% when compared to a regular printer, plus its more efficient and environmentally friendly.
Thanks to the little compartment for roll paper, the HPRT MT810 printer is capable of adjusting the length of the paper, you won't be stuck with the standard A4 format anymore, instead, you can print pages of content as long as you need them to be in order to fit as much writing as possible depending on what you need for any scenario, then simply cut the paper at the end of printing and you are good to go, this is pretty useful for long documents, you can simply print all the pages in one long paper so you can carry it a lot more easily instead of carrying separate papers and having to organize them.
The main function of a wireless printer, is definitely to be as easy to take on the go as possible, HPRT MT810 made sure of that, by giving this device a huge battery autonomy, a small size, and making it lightweight for everybody to carry around with ease and forget completely about it until you need it because you have no ink nor paper ta carry along, but the functionality is very high, anytime you wanna print something, you can quickly pull out your phone and print it out using the app and the MT810 will give a high-quality document while making no noise whatsoever.
The MT810 wireless printer is Bluetooth 5.0 multi-connect enabled, one printer can be used by multiple people at the same time, this helps workplaces share one printer to do all the official paperwork and presentations, and even students, they can share it to print the homework, notes or screenshots they have taken before at any time as long as they are within 10m of the device. Its also compatible with Android 5.0 and IOS 10.0 and above-run devices throughout their appropriate app found in the play store and Apple store so you know it's safe to install, the app is pretty user-friendly and simple to navigate through, you only need to connect the printer and you're ready to start printing your documents and images right away and with high quality and details.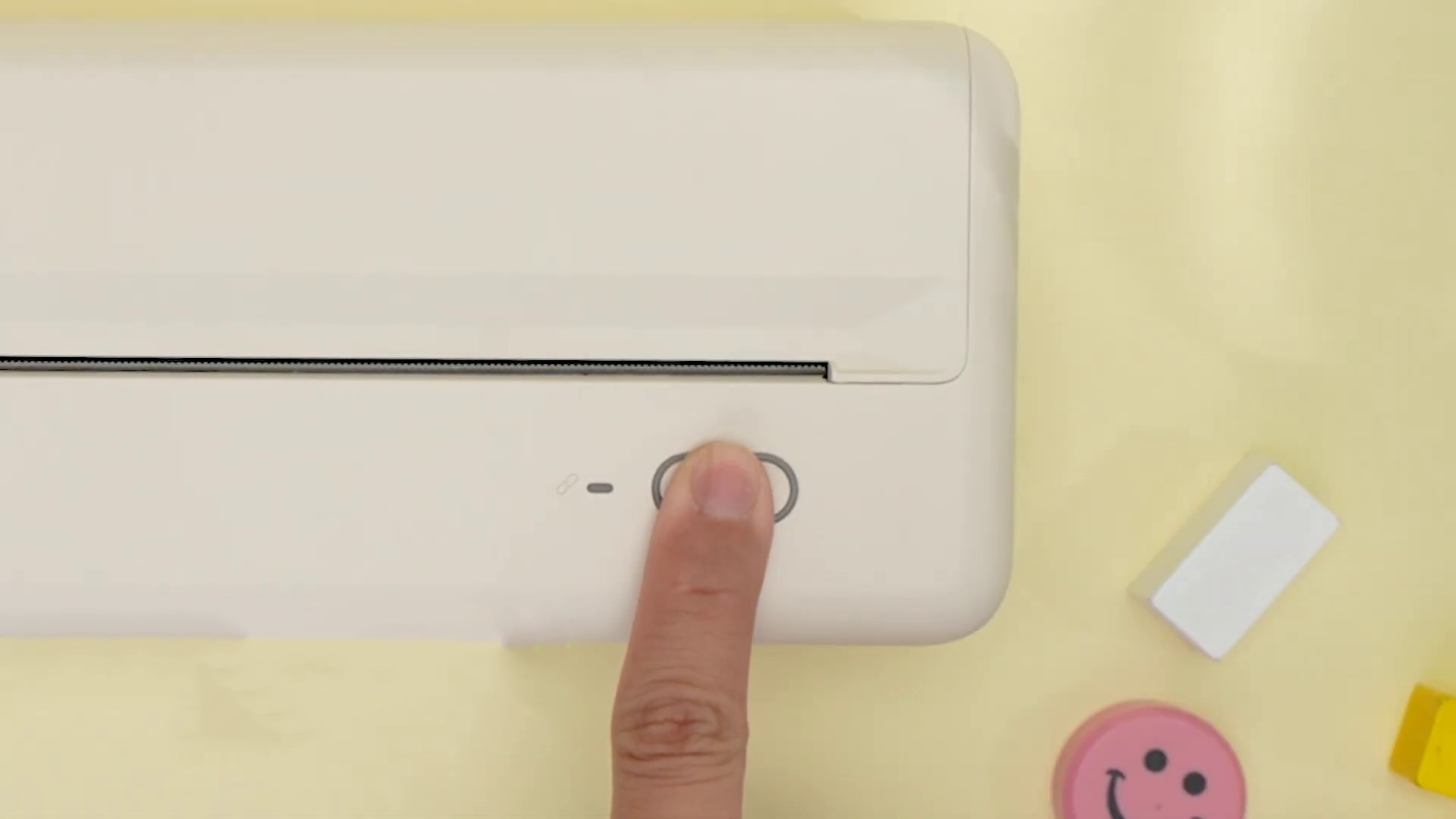 This wireless portable printer takes autonomy to the next level, not only it doesn't need ink or external paper, but one charge can give you up to 140 prints, thanks to the large battery with a capacity of 2500mah. In order to charge it, you only need to plug in the charging cable to the USB C port, and done.
As a tech enthusiast, I feel like the HPRT MT810 solves a lot of issues we face with printing documents, especially since it has got most important features you would get from a regular printer such as a high printing quality thanks to the 203DPI high-resolution technology that provides sharp images, as well as Bluetooth 5.0 multi-connection, the huge battery and the thermal printing technology without ink or ribbon, all of this makes the go-to and a perfect companion for people who need printing frequently but value their time and the environment. So stay tuned to have this printer under review as it becomes available.