There is no doubt that the company Infinix has achieved great success and wide resonance during the last period, thanks to the leadership and efficiency of its phones in the market, which it puts on the market from time to time with amazing specifications and high capabilities, whether in accuracy or efficiency, in addition to its appropriate prices compared to other phones Most importantly, its commitment to building the latest in elegantly designed technology with a focus on smart devices designed to deliver great smartphone experiences makes it one of the fastest growing mobile brands.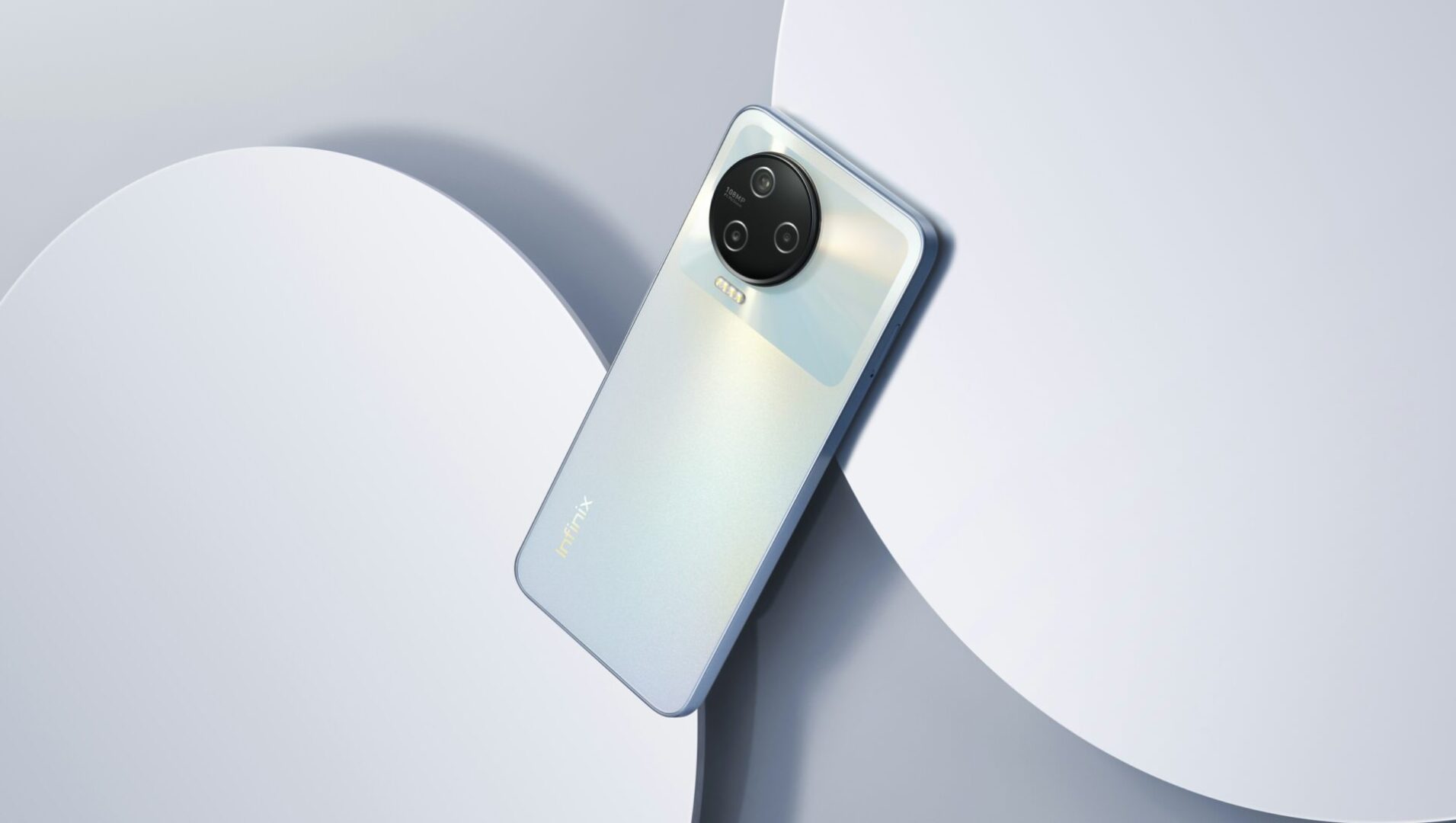 Recently, Infinix announced its series of phones called Infinix Note 12, which includes 4 smartphones: Note 12, Note 12 G96, Note 12i, and Note 12 VIP, and currently, it has added two new versions of mid-range smartphones in the market, namely Infinix Note 12 Pro 5G and Infinix Note 12 Pro to compete in the economic and medium category, as my Infinix phone shares many specifications, including the screen, battery and cameras, and they differ in the processor.
6.7-inch Full HD+ AMOLED Display
7.8mm Ultra Sleek Design
5,000mAh battery, 33W Fast charging
Mediatek Helio G96 SoC / 8GB+2568G For 12 Pro
MediaTek Dimensity 810 SoC / 8GB+128G For 12 Pro 5G
108MP Triple Camera, 16MP Selfie Camera
XOS 10.6 based on Android 12
Dual Speaker with DTS
Design And Build Quality
In terms of design, there is a clear difference between these two phones. This is because the Note 12 Pro has a circular camera module design, while the Note 12 Pro 5G retains the rectangular three camera module design like the Note 12. Yes indeed, they both have an excellent finish with a glossy back and are less than 8mm thick. Moreover, it features the colors Force Black and Snowfall White. Both devices also have a side-mounted fingerprint scanner and DTS surround sound system. Without a doubt, they are two of the best smartphones that have been designed so far by Infinix.
Infinix Note 12 Pro 5G – Display Quality
The Infinix Note 12 4G phone shares many specifications with the Infinix Note 12 5G version, the most important of which is a stunning 6.7-inch AMOLED screen with a Full HD + resolution of 1080 x 2400 pixels, a contrast of 100,000: 1 and the panel occupies 92% of the interface, and contains 8% of the frame. It is also protected by Corning Gorilla Glass 3. It looks beautiful and colorful with multimedia content, social networking, and gaming. They are very good devices for watching movies or series and playing games because, apart from their large screen, they provide high-quality 360-degree stereo sound thanks to the dual speakers integrated with DTS.
Performance
Infinix Note 12 Pro
Both phones use MediaTek processors though, which is the biggest difference. On the one hand, the Note 12 Pro uses the Helio G99 processor and is the first phone in the world to use this processor. It is made on TSMC 6nm and features a Cortex-A76 core at 2.2 GHz and six Cortex-A55 cores at a frequency of 2.0 GHz, in addition to a Mali- GPU G57 MC2. In performance tests, the chip excelled in items such as smartphone startup, performance, temperature, and consumption.
Infinix has customized Monster Game Kit for its users to provide a truly epic smartphone gaming experience. The comprehensively improved design has redefined the entertainment experience system with more possibilities for young users who regularly play mobile games. The Monster Game Kit from Infinix provides consumers with visual, auditory, and tactile sensations for an immersive gaming experience. Using improved graphics, countdown revival, dual speakers with DTS, and a linear kinetic touch system, smartphone gaming makes better than ever. Perfect for fans of MLBB, ROV, FreeFire, and PUBGM.
Infinix Note 12 Pro 5G
On the other hand, the Infinix Note 12 Pro 5G, like its brother, has a 6nm processor with 5G support and is an octa-core MediaTek Dimensity 810, the first cores clocking in at 2.85GHz, while the other cores are Cortex A55. It includes a very fast ARM Mali-G610 integrated graphics card, which will transfer any type of game to the Play Store. In terms of power, these chips are quite similar. Both work very quickly with basic tasks, social media applications, browsing, etc. However, the Note 12 Pro 5G processor can give you slightly better performance with games. To be perfectly clear, the Note 12 Pro chip doesn't have 5G, just 4G.
NOTE 12 PRO 5G also has a 9-layer cooling system with graphene for a reduction of up to 5°C in the core temperature in order to handle the high-capacity processing and heat generated by 5G connections. The great smartphone maintains optimum performance and the device is comfortable to hold for long gaming sessions.
For gamers, the 12 PRO 5G brings the all-new Dar-link 2.0 Ultimate Gaming Booster engine, which extends the power of resource optimization to universal apps on phones. Dar-link 2.0 uses artificial intelligence algorithms to learn users' usage habits and automatically identifies and predicts resource requirements for each thread in the system, so as to precisely scale CPU resources to provide users with a more stable and smooth gaming experience with lower power consumption.
Storage
The advantage of the Note 12 Pro over the Note 12 Pro 5G is that it has 256 GB of storage (versus the 128 GB of the Note 12 Pro 5G). The good news is that both phones include a slot to expand their storage with a microSD card, as well as around 8GB of RAM which can be extended up to 13GB after 5GB of virtual RAM is activated. For this by combining both memories, the phone can also increase the response speed.
Software
Both phones run on the Android 12 operating system with XOS 10.6 user interface which includes new features like Storage Optimizer, Lightning Multi-Window, Privacy Guardian, and more. XOS 10.6 innovates and embraces connectivity in our daily lives and provides users with an optimized algorithm to take full advantage of storage giving users more space to focus on what they enjoy most. In addition, there are many applications pre-installed by default by the manufacturer Infinix.
Infinix Note 12 Pro – Cameras
With all the aforementioned features, the two Infinix Note 12 Pro and Note 12 Pro 5G smartphones come with a 108MP S5KHM6 sensor, capable of capturing sharp photos and videos from 4K to 8K resolution, and equipped with a 1/1.67-inch ultra-large image sensor that supports 9-in. 1 Super Pixel that enables an equivalent pixel area of ​​1.92um and an ultra-large sensing area means more photons are captured, ensuring sufficient lighting to capture clear and detailed images in all lighting conditions. It includes an AI lens, a professional mode when taking pictures, and other modes, including a night mode. There is also a 2-megapixel depth sensor.
In the case of the Note 12 Pro 5G, there is an additional 2MP sensor for close focus, but that doesn't make much difference with the Note 12 Pro's camera.
Battery And Charging
The battery installed in the two phones has a capacity of 5000 mAh, so its autonomy should easily exceed a day of use (with moderate use) and the battery allows up to 800 charge cycles without causing any obvious deterioration in its condition. Best of all, they charge very quickly using a 33W charger so this battery will charge in just over half an hour from 0 to 100%.
With this, NOTE 12 PRO 5G introduces the self-developed Smart 5G technology which allows to reduce power consumption and increase battery life by up to 20%. It improves DoU time (days of use) by 4 hours. Smart 5G can judge the network status and identify low-power scenarios intelligently, it enables seamless handover of more than 30 application scenarios seamlessly. In addition, the smart 5G technology provides consumers with a better user experience.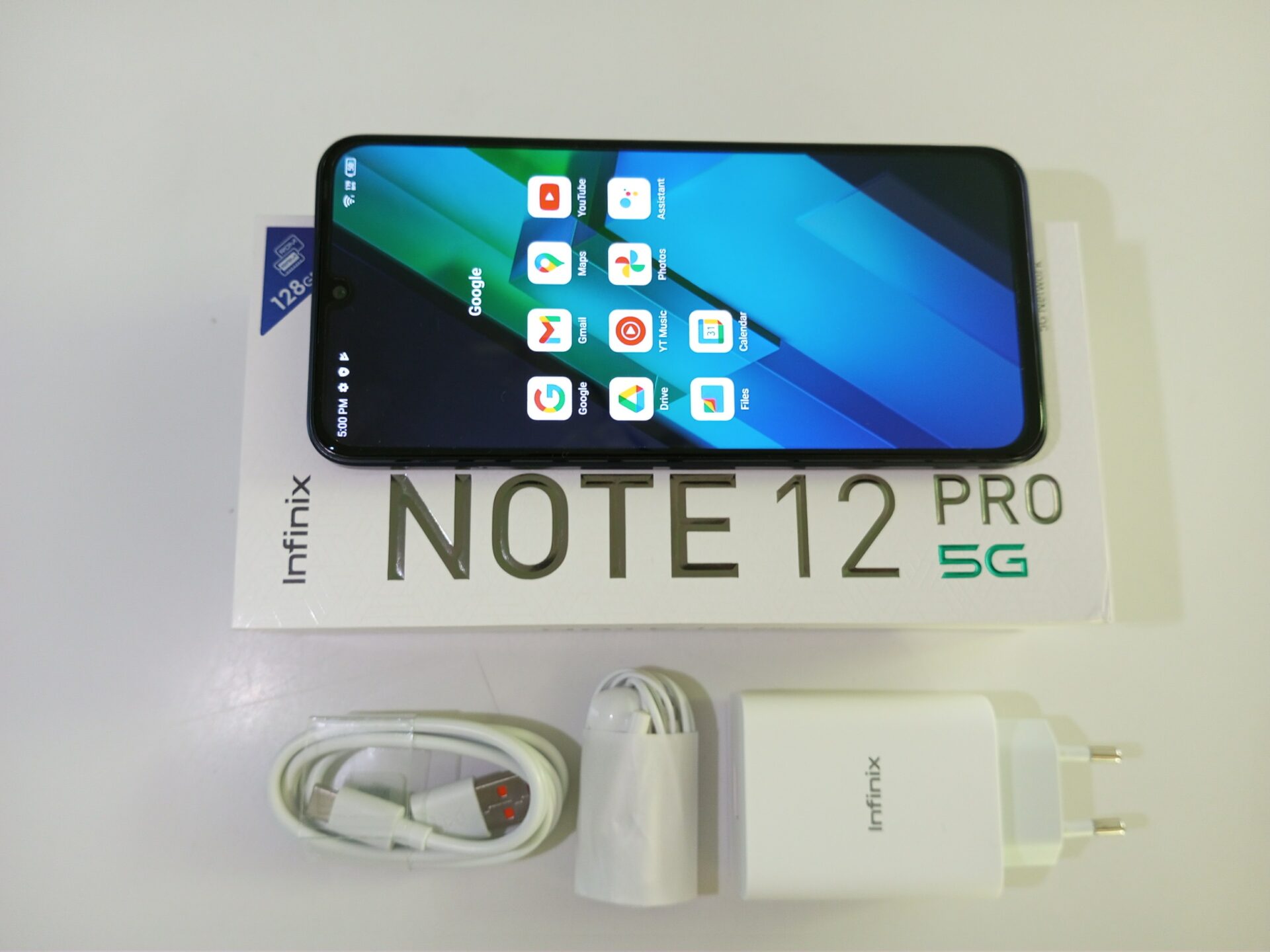 Final Verdict
As mentioned previously, the Note 12 Pro 4G shares many specifications with its 5G sibling, such as a 6.7-inch FullHD + AMOLED display, dual speaker setup, 5,000mAh battery with 33W charging, and a 108MP camera setup with two additional 2MP cameras. And a 16-megapixel camera. This is what makes the choice between them easy and according to your needs, as it shortens the difference in the used chipsets and support for the 5G network, in addition to the design and memory.
Infinix Note 12 Pro and Note 12 Pro 5G prices are $459.8 on AliExpress. However, there is currently a promotion until July 22nd in which you can get it for a huge discount at the Final Price of $199.9 if you use this coupon INFINIX30Z. So what are you waiting for?