The Kospet Probe Smartwatch One of the cheapest watches I launched Kospet, it does not have an operating system, a SIM card to make calls or camera like the leading watches we are used to from the Kospet. But, it's a fitness tracker with interesting features and affordable price, comes with a 1.3-inch touch screen, stylish design, IP68 water protection, many useful features along with 15 days of battery life. you'll love this watch So, do not miss this review.
Daily sports activity tracking, built-in pedometer, calorie data, moving distance, sport lasting time, etc, break your own record every day.
Real-time health condition monitor, heart rate, blood pressure, and sleep monitoring take care of your health condition.
A portable extension for smartphones never misses a call. Features call reminder, one-click refuse, message push, remote photo taking, etc.
1.3 inch 240 x 240 resolution HD display screen.
IP68 waterproof, no need to worry about sweating or rainy days.
250mAh Lithium-ion battery, up to 15 days working time.
Different dial styles to choose, free combination.
Stylish elegant-designed round dial plate, durable alloy case, a good match for clothes in any style.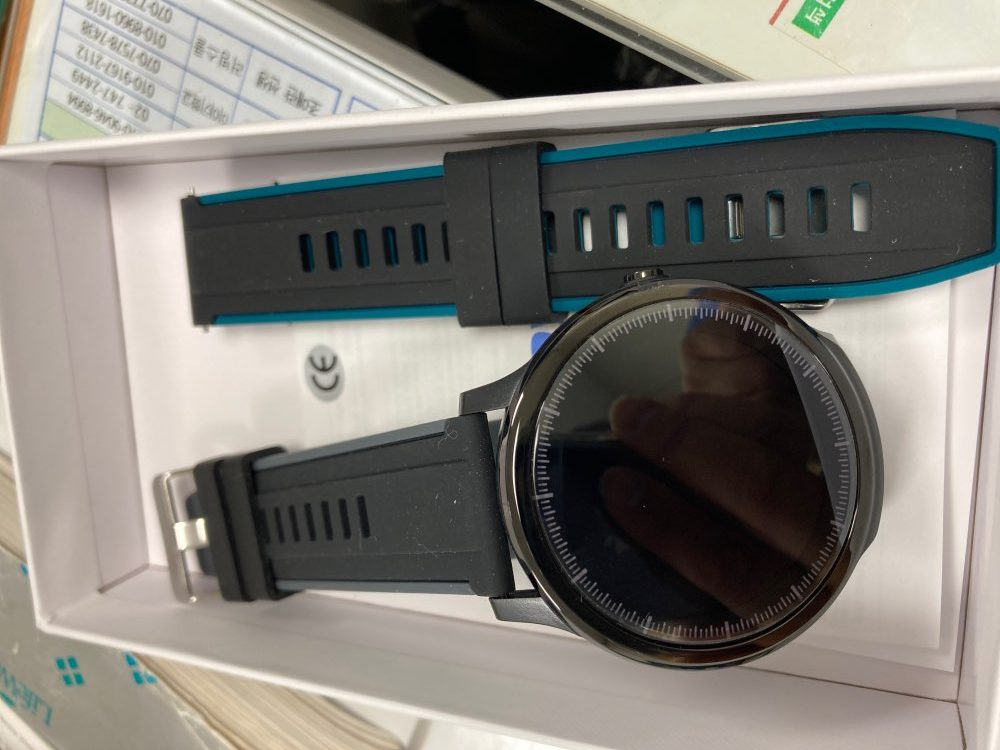 Design:
The Kospet Probe smartwatch It comes in a very nice circular shape and made of carbon fiber with alloy bezel, And has a stylish modern look with a sporty and classic touch. This makes it useful and suitable for casual, office, and sports activities. The size of the watch is 48.5 x 48.5 x 13.5 mm, weighing 49 grams making it durable as well as lightweight. It's only available in black with different color straps.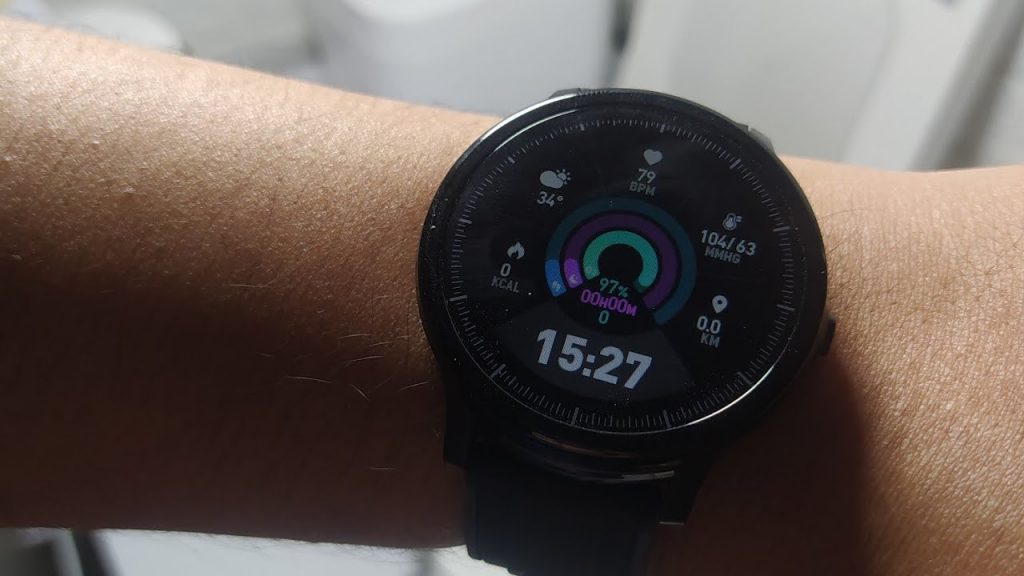 It has a sporty strap that is removable made of silicone with length is about 212 mm with size 22mm and stainless steel buckle It has a logo Kospet. you can choose a strap from three options: Black/Grey, Black/Green, Black/Red.
On the right side of the Kospet Probe, has a single physical button to turn on or off the watch.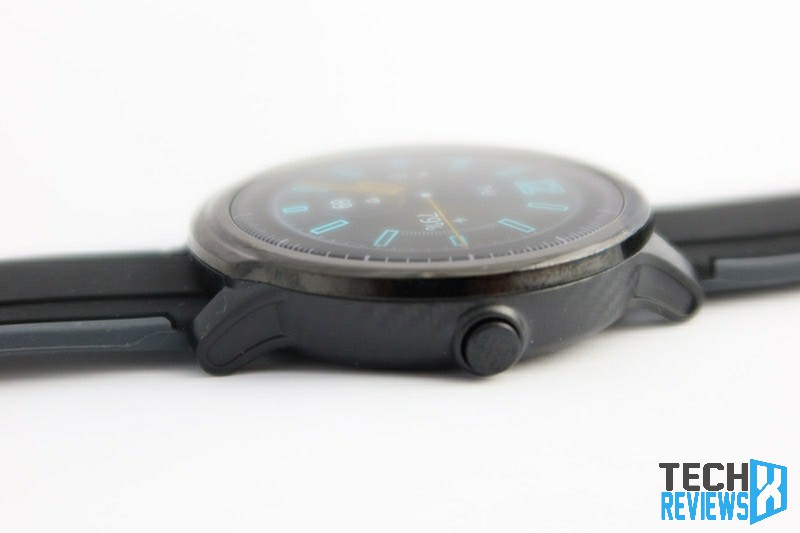 On the back panel, you find a sensor for monitoring heart rate and 2 magnetic connectors for charging.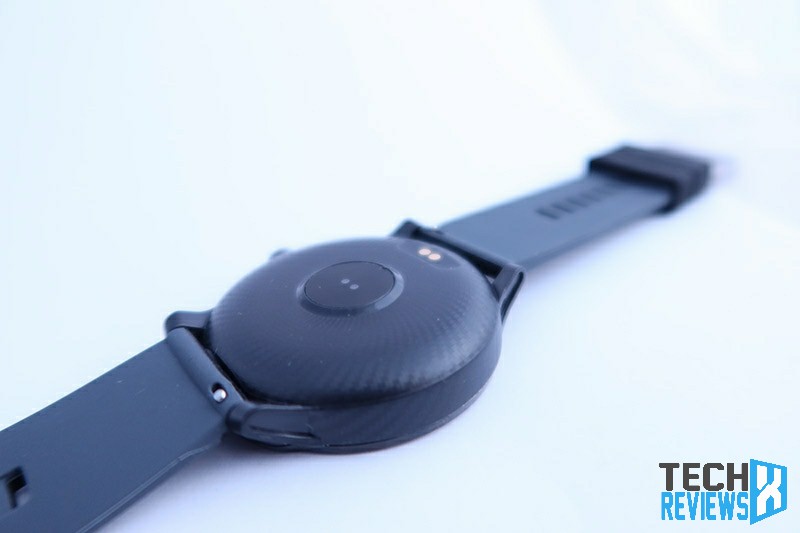 Overall, the wearable has an IP68 waterproof rating, it is splash-proof, dustproof, This allows you to take the watch for a shower or swim and walking even in rains without worry, and don't recommend used in hot water or sauna or even in saltwater.
Display of Kospet Probe:
Regarding its screen display, the Kospet Probe smartwatch has a full round touch screen size 1.3″ inch from type IPS LCD display, with 240 x 240-pixel resolution. the display is a high definition, vivid, sharp color with good brightness bright on 5-level, so you can see the display even on sunny days. The screen is protected by a tempered glass screen 9H Tempered. Of course, there are many watch faces to choose from you can set up your self photos also.
Under the Hood:
The Kospet Probe is powered by the NORDIC Chipset tracking optical sensor, reduces power consumption, Improves accuracy, With an NRF52832 processor known to be fast as well as with low power consumption. Alas, It has 512K of ROM and 64K of RAM So, the watch speed will be acceptable, while storage will depend on your smartphone only, Depending on the Bluetooth 4.2 connectivity.
The smartwatch has a g-sensor, heart rate monitor and blood pressure sensor, and blood oxygen monitor. And with HR monitor, you can be perusal your heart rate along 24 hours to help you achieve your health goal.
To explore other options, read about the Kospet Optimus Pro Smartwatch Review.
Features:
As for features, The new Kospet Smartwatch you can track steps, distance, calories, and sleep monitor, which will allow you to know everything you want to know about your day-to-day life.
Also, the watch has some pretty useful inbuilt apps including timer, alarm clock, stopwatch, calendar, activity reminder, weather forecast, remote camera control, play music.
And with this watch, you can receive new notifications from social networks Facebook, Twitter, Wechat, WhatsApp, etc. Also incoming calls, and messages. And it can display the details directly on the screen; When receiving a call, the fitness tracker vibrates to alert you, and the caller ID is displayed on the screen.
And if love sports, Kospet Probe watch It also has at least 8 sports modes walking, running, cycling, jumping rope, badminton, basketball, football, and swimming although it carries protection of IP68, I do not recommend using it for this purpose.
Kospet Da Fit App:
The new Kospet Probe Smartwatch is designed so you can use it at any time and have all the data you need So, you can easily sync or control it with smartphones that work on Android 4.4 or iOS 9.0 and above. For connecting it to your smartphone by Bluetooth, you must download the Kospet Da Fit App from PlayStore or App Store.
Through the application itself, you can easily track the results of exercise, athletic performance, and healthy activity throughout the day and store it to create an exercise program that suits you through those results.
In addition, the app also allows you to change the design of the dial watch face according to your taste.
When the app is connected, the time and weather of the watch will automatically sync with the phone, you can set the time on the phone, but not on the smartwatch. So, connect your smartwatch via the app. Do not connect it directly to your phone's Bluetooth, or the watch will refuse to compare, And It is better as well, After receiving the watch, charge it first then sync it to your watch directly from the smartphone to avoid any kind of problem.
Note: If the phone lies further than 3 meters, the watch is lost Bluetooth connection.
How to Pair Kospet Probe with Your Phone?
After opening the phone Bluetooth → open the app → click "Add Device" → select SN80-Y → display "Connected" and succeed.
Note: You can also use another application YFit from PlayStore or App Store.
You may also like KOSPET Prime SE Smartwatch Review, Great Features with Cheap Price – All You Need to Know.
The battery of Kospet Probe:
Kospet Probe, It has a 250 mAh lithium polymer battery with a standby time of 15 days on a single charge with the sensors activated. Standby time is enough for 60 days If you deactivate its sensors, It takes about two hours to charge full power with magnetic charging. This is very satisfying.
Kospet Probe Price And Availability:
The Kospet Probe is currently available on Banggood for $34.99 and Gearbest for $35.99 and Aliexpress store for just $30.55. This is a very good price So, don't miss out on this great deal. And to view its price or buy it, you can access the offer by clicking on the store icon.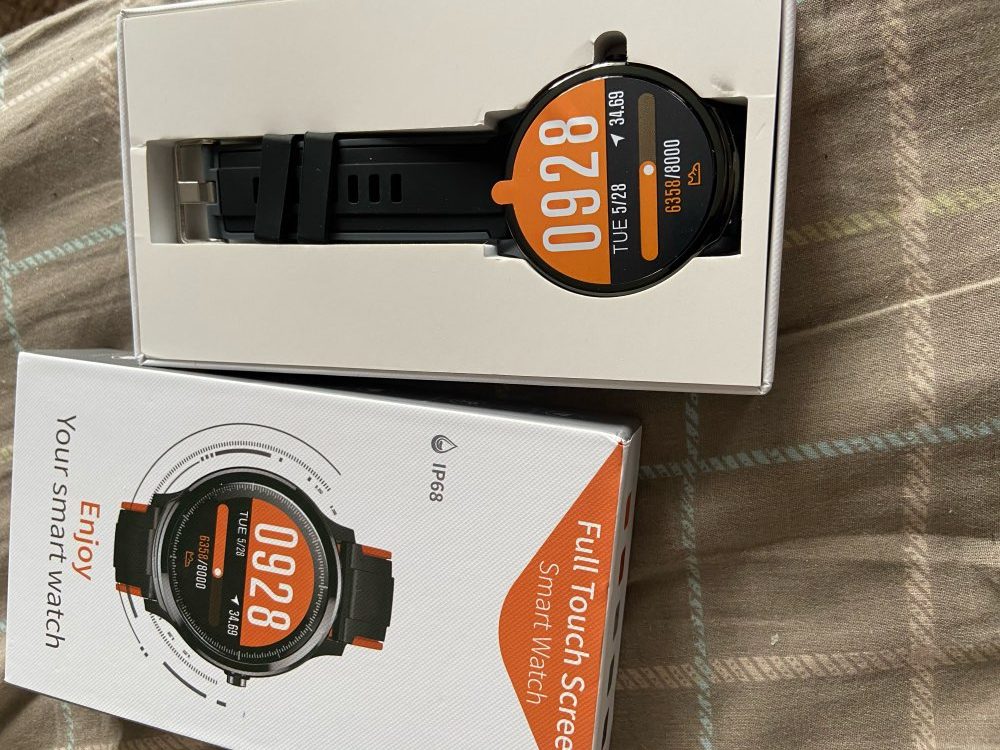 Kospet Probe Smart Bracelet
Charging Cable
User Manual
Screen Protector
Backup Strap
Specification of Kospet Probe
General
Brand: Kospet
Model Number: Probe
Screen: IPS
Bluetooth Version: Bluetooth 4.2
Screen resolution: 240 x 240
Built-in chip type: Nordic 52832
Screen size: 1.3 inch
Operating mode: Touch Screen
RAM: 64K ROM: 512K
Waterproof / Water-Resistant: Yes, IP rating: IP68
Functions
Alert type: Vibration
Health tracker: Blood Oxygen, Blood Pressure, Heart rate monitor, Pedometer, Sedentary reminder
Other Function: Alarm, Bluetooth, Calendar, Calendar, Waterproof, Weather forecast
Notification type: Facebook,Instagram,LinkedIn,Message,QQ,Skype,Twitter,Wechat,WhatsApp
Remote control function: Remote Camera
Compatible System Version: support IOS 9.0+ and Android 4.4+
Battery
Battery Capacity: 250mAh
Charging Time: About 2 hours
Standby time: 15days
Charging Type: Magnetic charging
Dial and Band
Band Material: Silicone
Case material: Alloy, Carbon Fiber
The shape of the dial: Round
Dial size: 1.3 inch
Band size: 22mm
Features
Compatible OS: Android, IOS
Language: Arabic, English, French, German, Japanese, Korean, Russian, Spanish
Available Color: Black
Dimensions and Weight
Product weight: 0.0490 kg
Product size (L x W x H): 4.85 x 4.85 x 1.35 cm / 1.91 x 1.91 x 0.53 inches