The 119 Plus is a trendy smartwatch packed with health and fitness features and is a bestseller with a cheap budget of only $ 8 that includes heart rate sensors to monitor blood pressure and blood oxygenation. And this watch was released by many brands such as Bakeey, XANES, and Rovtop, the most famous of which is the Gocomma 119 Plus.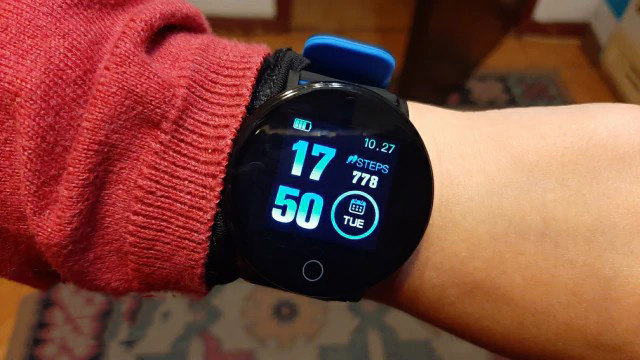 Design
The 119 Plus smartwatch is made entirely of plastic, which makes it lightweight. It has a stylish and simple design. It comes with a 1.3 inch round screen TFT full-color LCD 2.5D with a resolution of 240 x 240 and works with Single touch, not with a full touch screen.
The strap is 22 mm made of silicone, and it's breathable to some extent thanks to the many small holes that prevent you from sweating while wearing it, and you can removable the strap so, it is very easy to replace and it is available in five different colors: gray, green, Red, blue, and black.
On the back of the smartwatch, there is nothing that attracts attention, only the sensor and the charging pins.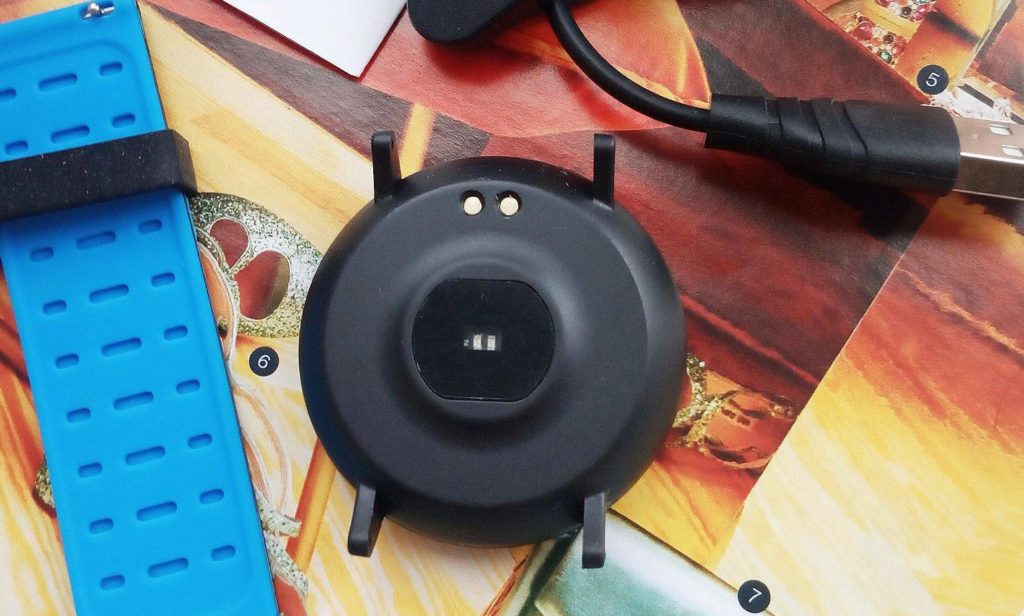 Waterproof:
The smartwatch is IP68 certified, so you can also wear it during the rain or use it while washing your hands. Other than this, I do not recommend exposing it to any source of water.
You may also like Bakeey D18 Cheaper Smartwatch Review – All You Need to Know.
Features:
119 Plus monitors distance covered, calories burned, steps taken, and there is a heart rate monitor to continuously monitor the number of heartbeats per minute. It also measures blood pressure and the amount of oxygen in the blood (saturation) and also monitors your sleep if you wear it at night, and helps you improve your comfort. However, the data provided are not accurate and cannot be compared with hospital equipment, as these are not medical equipment.
119 Plus Smartwatch App
The 119 Plus smartwatch runs on the Hs6620D processor with a g-sensor, heart rate, blood pressure monitor, plus a blood oxygen monitor. It has Bluetooth 4.0 connectivity and is compatible with Android 4.4 or iOS 8.0 and above. The support app for the 119 Plus is Fitpro, a smart program compatible with smart bracelet devices. This app can connect to smart bracelets and your phone via Bluetooth. It can detect and evaluate user's sports data, sleep quality, heart rate and blood pressure, etc. It is very convenient to monitor and adjust your daily life.
The 119 Plus smartwatch is equipped with a smart trainer on your wrist with a multi-sport mode that includes badminton, jump rope, walking, running, basketball, football, swimming, and cycling.
It also contains call and message notifications that it displays directly on the wrist and allows you to read the preview of messages and the number or name of the calling user and this includes notifications of social applications such as WeChat, QQ, Twitter, Facebook, WhatsApp, Skype, and other popular applications.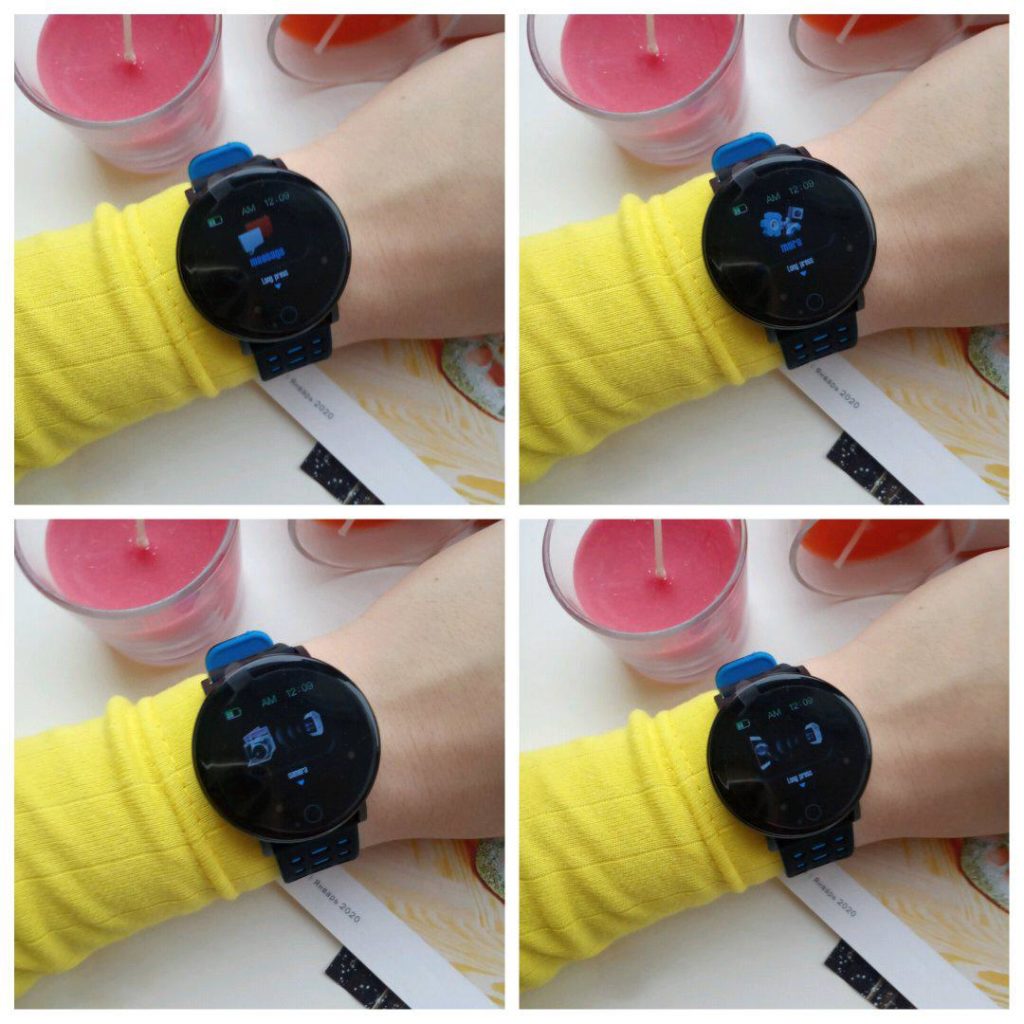 Additional functions include sleep monitoring, call and message notifications with option to reject calls, music control, alarm, remote picture control, and weather forecast.
Battery life and charging:
The 119 Plus smartwatch contains a built-in 100 mAh lithium polymer battery with normal use for 5-7 days and a long standby time of 15 days and the watch is fully charged within 2-3 hours via a magnetic charger; I find it a long time compared to size Little battery.
119 Plus Price And Where To Buy
The 119 Plus Smartwatch is currently available on Banggood for $14.23 and Gearbest for $7.59 and Aliexpress store for just $5.00. This is a very good price So, don't miss out on this great deal. And to view its price or buy it, you can access the offer by clicking on the store icon.
119 Plus Smartwatch.
Data Cable.
English Manual.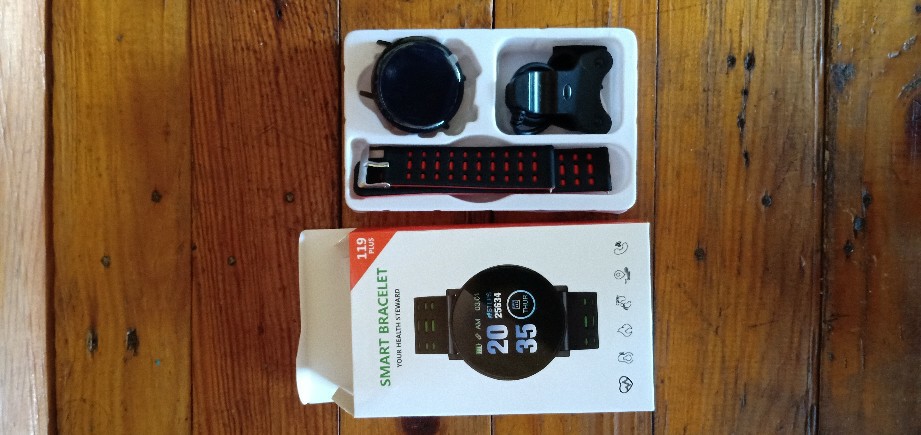 119 Plus Smartwatch Specification
General
Processor: Hs6620D
Screen: TFT
Size: 1.3 inches 2.5D Single Touch
Resolution: 240 x 240
Waterproof rating: IP67, not suitable for swimming and bathing
Bluetooth Version: Bluetooth 4.0
Wireless distance: 5m (inclusive)-10m (inclusive)
APP name: fitpro
Battery
Battery Capacity: 100mAh
Standby time: about 7-10 days
Use time: about 2-5 days
Charging time: about 2.5 hours
Charging method: Clip charging
Dial and Band
Band Material: Silicone
Color: Grey, Blue, Green, Red, Black
Case material: ABS
The shape of the dial: Round
Band size: 22-24MM
Size and Weight
Size: 78g
Weight: 90*73*55mm
Speci Function
Alarm Clock, Remote Camera
Reminder Function
Call Reminder, Message Reminder
SMS / Wechat / QQ / Facebook / Instagram /Twitter / Skype / WhatsAPP
Health Funciton
Heart Rate Monitor, Sleep Monitor, Sedentary Monitor
Sports Funciton
Movement Distance, Calories Conpumtion, Pedometer, Step,
Multiple Sports Modes( Running, Riding, Walking, Skipping Rope, )