Today we came back to you with an analysis of the new IMILAB KW66 smartwatch produced by one of the many Ecological Chain sub-brands of the Chinese giant Xiaomi. This smartwatch is suitable for daily use and suitable for the sports user as it carries 13 different sports and a 30-day battery, 24-hour heart rate monitoring, sleep monitoring and is rated IP67, and all this you get with a stylish design on your wrist with a 3D curved glass screen And at a budget price not exceeding $ 50. So the KW66 offers a lot of value for money which I will check in this review.
Xiaomi IMILAB KW66 Features
1.28 inch 3D HD Curved Screen
30 Days Battery Life
Customize Watch Face
13 Sport Modes
IP68 Waterproof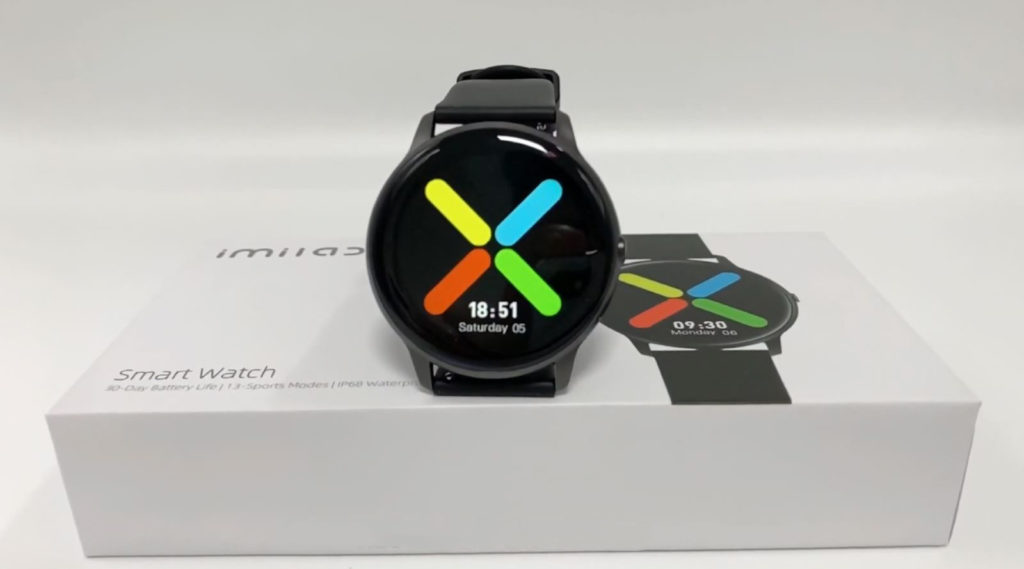 Design and build quality:
Xiaomi IMILAB KW66 has a stylish, simple, round-shaped design, with black color and a zinc alloy body, with respectable manufacturing quality, as well as it reminds me of the Samsung Galaxy Active watch. It has a 3D smooth curved glass with a metal frame that has a matte finish, giving it the look of an expensive watch.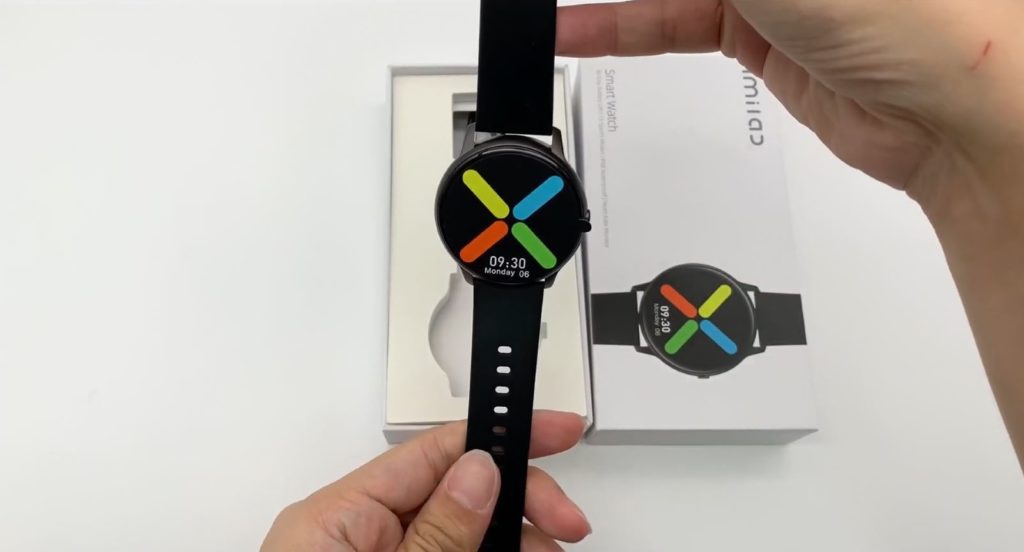 It's a really compact smartwatch with a diameter of 45mm while it is only 12.7mm thick with a total weight of roughly 54g, which makes it comfortable to wear.
On the right side, we find the on/off activation button, which can also be used to return to the main screen by long pressing, by the way, you can turn on the screen also just by rotating your wrist.
Below you can see the sensors for detecting the heartbeat and 2 charging pins.
Imilab KW66 Straps:
Among other things, KW66 has a traditional 22 mm soft silicone strap with 4 colors: black, silver, pink and green. that you can easily replace and is comfortable on the hand even the weight of the watch will not be a hindrance so you may forget that you are wearing it. And you can purchase any other compatible strap for the watch at an attractive price for more options.
Waterproof:
We also find an IP68 certification that makes it water, scratch, and sweat-resistant, allowing us to use it even in the shower or wear it in the pool in a depth of one meter of water for 30 minutes and it is also dustproof. But I do not recommend using it for swimming or diving, as saltwater may cause damage.
Display:
Speaking of the screen, Xiaomi IMILAB KW66 has a 1.28-inch TFT LCD touch panel with a resolution of HD 240 x 240 pixels in full color with 3D glass in addition to being curved, the screen in the short is good, bright, and sharp with quick response to commands, but if its more resolution than, That would have been better.
We have 4 brightness levels that work well with the ability to make it automatic to suit the weather in which it is, so I think that the brightness will be sufficient to see the screen in sunny weather and there is a hand raising feature to activate the display. There are some fingerprints on the screen however, given the price, this is not annoying.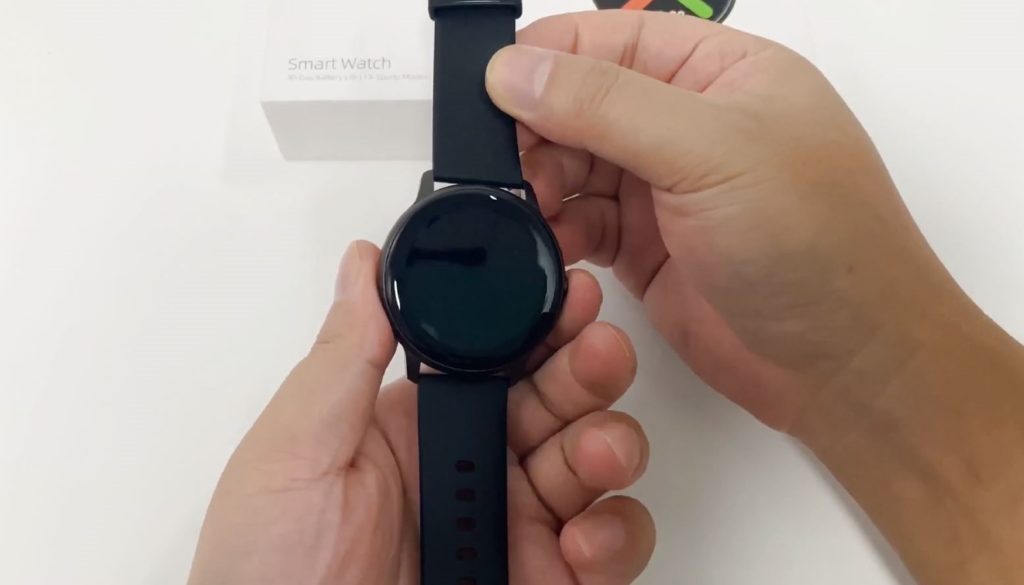 Main interface And Performance:
The interface of Xiaomi IMILAB KW66 is rather simple and not complicated, but it lacks some features so that there is no timer or weather, and despite its support for many languages, the translation is somewhat bad in addition to leaving many menu items without translation.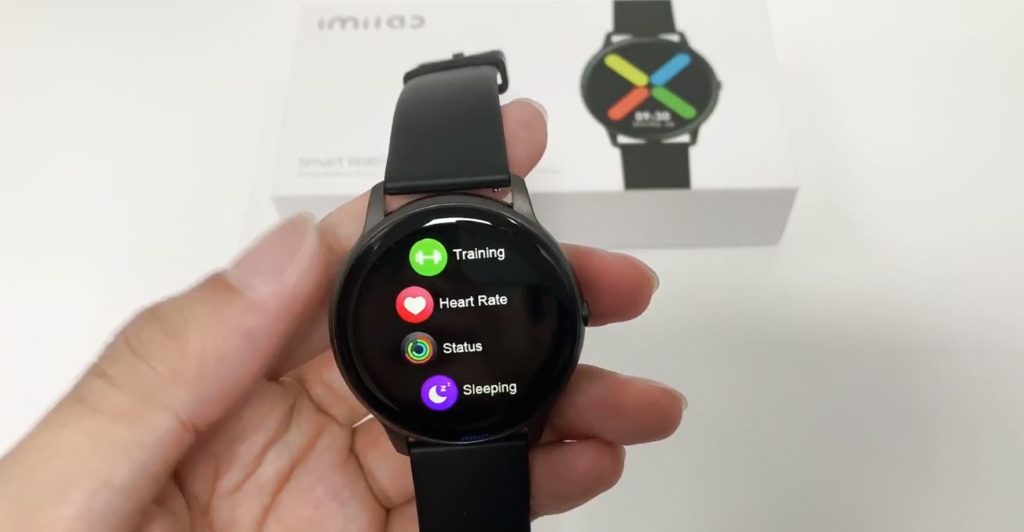 Navigating between the interfaces and menus on the KW66 was smooth without any twitches, due to the presence of the Realtek RTL8762C processor, which offers great performance in such devices with 160 KB RAM and 128 MB storage space for watch faces and other data. It may look bad specs, but it's more than enough for a cheap smartwatch.
Xiaomi IMILAB KW66 Watch Faces:
By long-pressing on the home screen, we can change watch faces with 6 pre-installed faces, but if you want more, by going to the GloryFit app, there are more than 40 watch faces available, or you can create your own face using a custom photo or your favorite photo.
You may also like Kospet Magic 2S Smartwatch Under $30 – All You Need to Know.
Connectivity:
With regard to connectivity, there is on the Xiaomi IMILAB KW66 Bluetooth 5.0 technology for faster data transfer and without interruption, in addition to a sensor to detect heart rate and acceleration. Unfortunately, there is no global positioning system (GPS) and this is obvious in budget smartwatches, however, you can use your smartphone for a purpose.
Notifications:
This smartwatch also allows you to send notifications in real-time and set them up like when your phone rings, your watch will vibrate so you never miss a call. And because it does not contain a built-in microphone and loudspeaker, you will not be able to make or receive phone calls, or even hear voice messages, etc.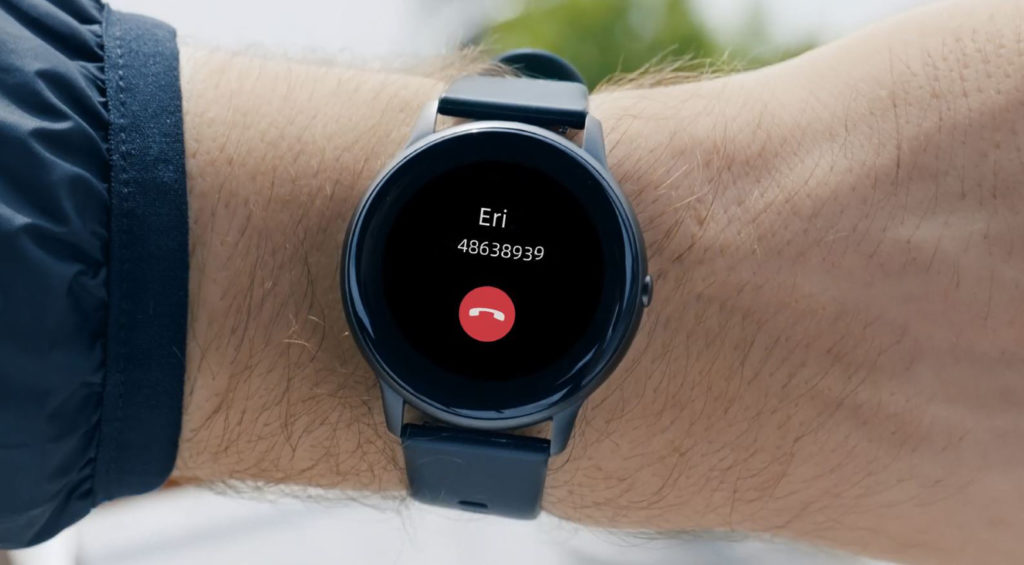 for messages, it is not possible to interact together and if the message is very large, only part of it can be displayed, and it is clear that it is not We can see the pictures.
In addition, this smartwatch allows you to receive notifications from all your favorite apps such as Facebook, Twitter, Instagram, and many more.
Xiaomi Imilab KW66 APP:
As for the smartphone software, we will be able to interact with the wearable devices by downloading the GloryFit app from the Play Store or the App Store which is compatible with Android 5.1 and iOS 9.0 and later.
Unfortunately, it is not the best and does not compare with Xiaomi / Amazfit or Huawei apps neither in terms of appearance or even language, except that it contains the basic functions that fit this watch with a rather smooth performance.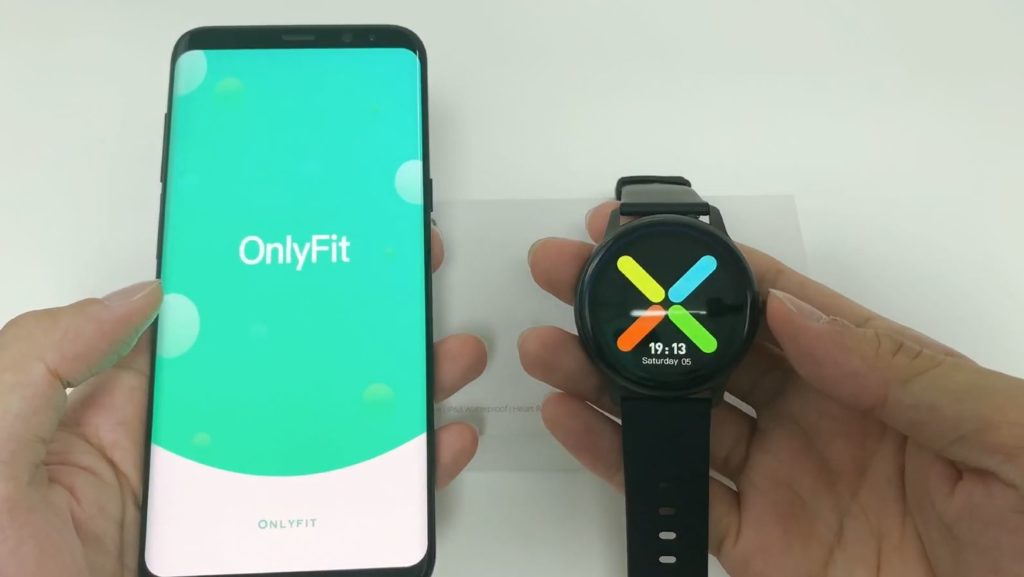 After logging into the application and selecting the KW66 device, the watch is connected to the application, and then we can select our profile (gender, age, weight, height) in order to make the correct measurements, and on the main screen, data about steps, target activity, heart rate, light, and deep sleep data are displayed.
And on the same application, we will be able to customize the watch face to our liking, choose apps to receive notifications from them, activate heart rate measurement 24/7, stable alarm, daily goals, and much more. It is also possible to control the music on your mobile phone directly from the watch or even take pictures, although these have become standard features in many smartwatches of late.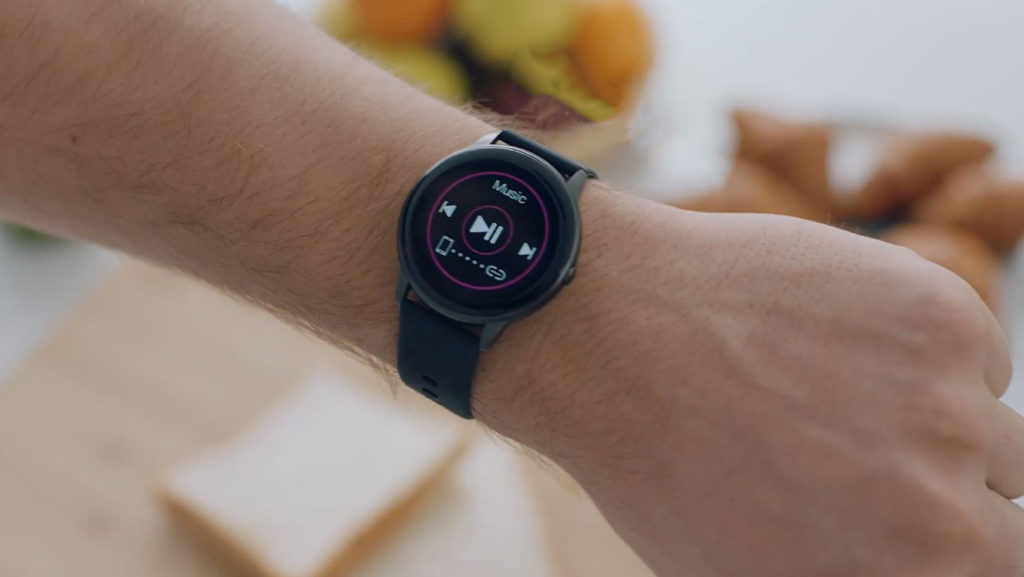 Xiaomi IMILAB KW66 Fitness Features:
For sports activities, Xiaomi IMILAB KW66 can monitor up to 13 sports including outdoor running, hiking, skipping rope, tennis, baseball, cycling, badminton, table tennis, climbing, basketball, soccer American, yoga. The measured data is synchronized with the application in a clear report on your performance.
As for sleep monitoring, there are some errors in timing, and this is when calculating the time of going to bed, not the actual time of sleep, and this is what we find in many similar hours.
It even comes with a non-sitting reminder feature if you've been sitting for a long time and gives you a prompt to stretch your legs.
When analyzing the results obtained from Xiaomi IMILAB KW66 and comparing them with more specialized smartwatches, the results were very close and this is reassuring, but you do not have to rely on it categorically.
Xiaomi KW66 Battery and charging time:
In fact, the battery size on the Xiaomi KW66 is something that is considered somewhat positive, as you get 340 mAh which gives you up to 15 days of battery life but this is done with the reduced operation of the heart monitor, turning off notifications, and other features. In any case, IMILAB KW66 guarantees us at least 7 days for heavy use with heart rate monitoring and notifications turned on, and it will charge through the magnetic charger in about 2 hours. and the event that the cable is lost or damaged, there is an alternative.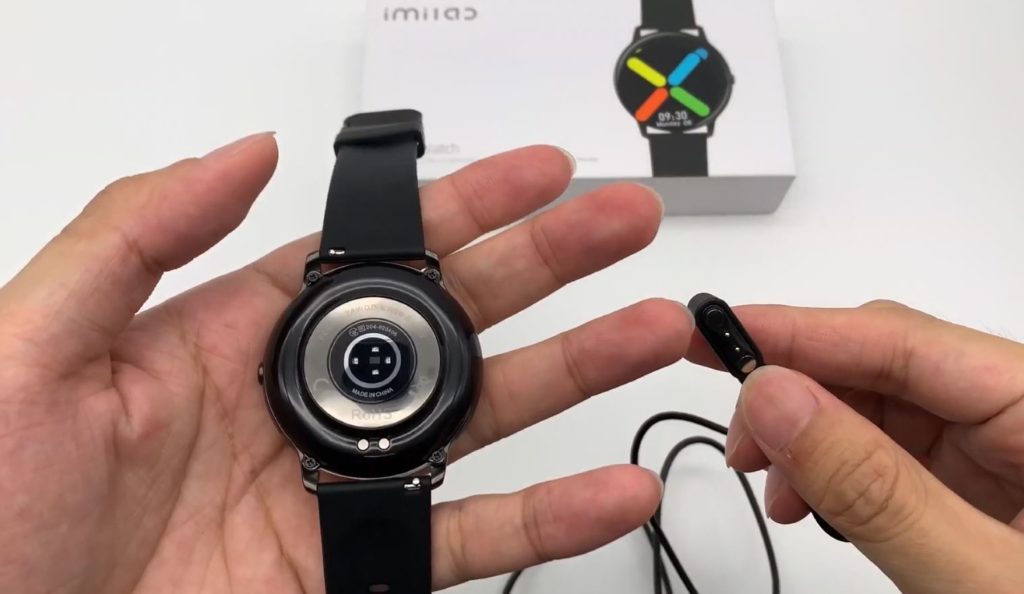 IMILAB KW66 Price And Where To Buy:
The Xiaomi IMILAB KW66 is currently available on Banggood for $49.99 and Gearbest for $51.99 and Aliexpress store for just $49.61. This is a very good price for budget fitness watches with such specifications and performance so, don't miss out on this great deal. And to view its price or buy it, you can access the offer by clicking on the store icon.
Also, you can buy a full-screen protective film for $1.35 and a silicone strap with different colors for $2.58.
Xiaomi IMILAB KW66 Smart Watch
USB Charging Cable
English Manual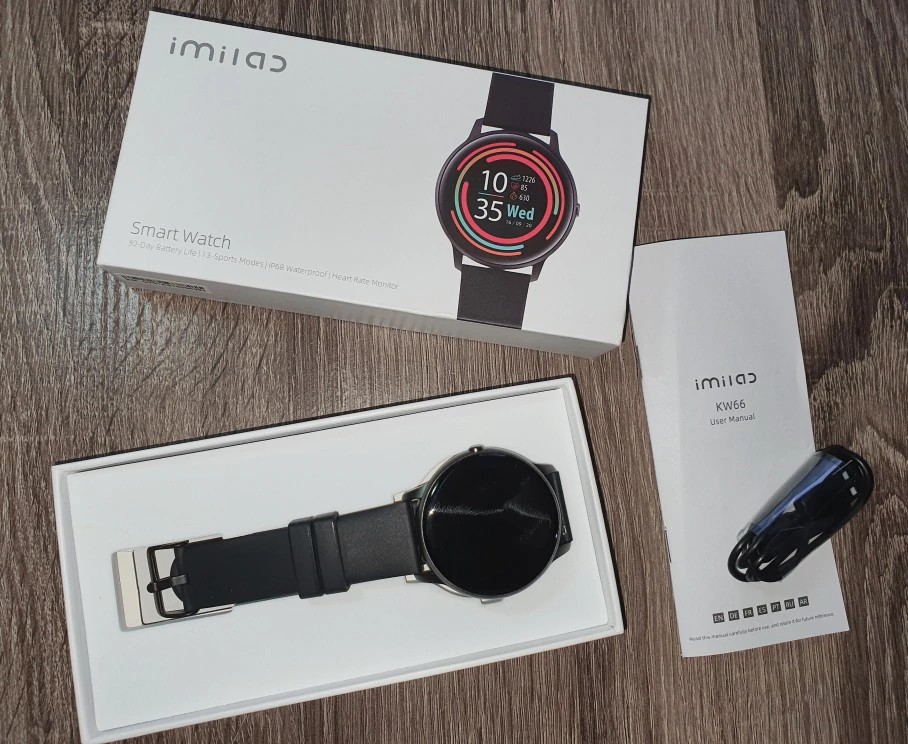 IMILAB KW66 Specification
General
CPU: Realtek RTL 8762C
RAM+ROM: 160kb + 348kb + Flash 128Mb
Screen: IPS
Screen resolution: 240 x 240
Size: 1.28 inch
Operating mode: Touch Screen
Waterproof IP rating: IP68
Sensor:
G-sensor
Heart Rate Sensor: VC31
Pedometer Sensor: STK8321
Battery
Battery Battery Capacity: 340mAh
Standby Time: About 30 days
Using time: About 15 days
Charging Time: About 2 hours
Charging Type: Magnetic charging
Dial and Band
Band material: Silicone
Case material: Aluminum + PC
Shape of the dial: Round
Dial size: 1.28 inch
Band size: about 262 * 22mm
Features
APP Name: Gloryfit
Bluetooth Version: Bluetooth 5.0
Compatible OS: Android, IOS – Android 5.1 or above, IOS 9.0 or above
Language: English, French, German, Italian, Japanese, Simplified Chinese, Spanish
Support:
Alert Type: Vibration
Auto Light-up Screen: Support
Stopwatch: Support
Camera remote control: Support
More Functions: Support Alarm, Calendar, Sedentary reminder, Anti-lost
24h Heart Rate Monitor;
Customized Watch Face;
Watch Face Push;
Multi-sport Modes;
Support (Running, Walking, Cycling, Alpinism, Yoga, Skipping, Tennis, Baseball, Basketball, Badminton, Football Rugby, Table tennis) Pedometer;
Call or Message Reminder;
APP Notification Support (Whatsapp, Skype, Facebook, Linkedin, Wechat, Twitter, etc.)
Reject Call;
Call ID Display.
Dimensions and Weight
Product weight: 54g
Product Size: about 45 * 45 * 13mm