With the A95X Max Plus Smart TV Box, you can get all the benefits of smart TV at a cheaper rate and convert ordinary TV into smart TV easily. So you can watch YouTube, Netflix or other online platforms without having to constantly connect your computer to the TV, this device runs on Android 9.0, with 4GB of RAM, eMMc 64GB with expansion capability thanks to a microSD card reader. And the powerful ARM Mali-G52 MP6 graphic processor allows you to play powerful games without any problems. And with the latest six-core Amlogic S922X processor, which includes four ARM Cortex-A73 cores for better performance. In this Review, we will take a look at the specifications of the A95X Max Plus TV Box.
Amlogic S922X: Based on the Amlogic S922X, it is a 12nm six-core chip featuring Quad-core ARM Cortex-A73 that can reach 2.2GHz and Dual-core ARM Cortex-A53 that can reach 1.5 GHz.
Android 9.0 OS: It is based on the latest Android 9.0 OS, with high speed and smooth performance, which is designed to turn your regular TV into a smart one.
2.4G Wireless Sensor Remote control: Come with IR remote control and 2.4G sensor remote control, it supports playing games by the sensor control.
HDR 10 and 4K Solution: HDR 10 was first announced by the Consumer Technology Association, a US-based consumer electronics association. Both full HD and 4K TVs offer great picture quality compared to traditional technologies. HDR is being introduced to enhance picture quality further and make things appear livelier.
Gigabit LAN provides a data rate of 1 billion bits per second.
To explore other options, read about the HK1 Max Smart TV Box Review.
Design A95X Max Plus:
The A95X Max Plus Box smart TV design is really beautiful, in the shape of a hexagonal tower of aluminum with space grey color, and it has tangles from the bottom and the top for ventilation, and its small size reaches 12.50 x 7.50 x 7.50 cm / 4.92 x 2.95 inches and weighs about 300 grams. Connectors included in the TV Box are USB 2.0 port, another USB 3.0 port, analog audio, and video output port 3.5mm, RJ45 Ethernet 10/100 connector, SPDIF digital audio connector, and HDMI 2.0 video output and an external memory card port.
Hardware A95X Max Plus:
A95X Max Plus equipped with high-performance devices that will not be a problem in many Android applications at the same time but are operable thanks to its powerful processor. Of course, you can use the mouse and keyboard to turn it into a cheap mini-computer.
A95X Max Plus Smart TV Box powered by Amlogic S922X processor manufactured in 12nm, you can play PUBG or Asphalt 9 with this SoC in low settings and controlling the power consumption and temperatures on high performance in powerful games or demanding applications. The model runs on a modified Android 9 OS. With RAM is 4 GB of type LPDDR4 and the type of storage eMMc 64 GB with the ability to expand thanks to a microSD card reader and we can also install a SATA 3 2.5″ disk on the inside at the bottom. The powerful ARM Mali-G52 MP6 with a maximum frequency of 846MHz, compatible with OpenGL ES 3.2 and Vulkan 1.0, is responsible for the graphics portion, which allows you to play powerful games without any problems.
As for video playback, the A95X MAX Plus compatible with most modern video formats such as h.265 and VP9 with 4K HDR native resolution, thanks to the Amlogic S922X SoC and a VPU Advanced Video Engine Gen10.
About streaming services, most services like Amazon Prime, Netflix, run with basic quality of SD video.
Compatible with HDR, Dolby Vision, Advanced HDR10, HDR10, HLG, and PRIME HDR, we also have DAC digital audio integrated into the audio side.
As for the connection, the A95X MAX PLUS contains a Wi-Fi network (IEEE 802.11 a / b / g / n / ac) dual-band 2.4G and 5GHz, it also has a gigabyte ethernet speed network The maximum is 100 ms per second, To load all kinds of content over the network at maximum speed, And Bluetooth version 4.2 to link the tv box with gamepads or keyboard or controller or any accessory you need.
A95X Max Plus Gaming test:
Software A95X Max Plus:
A95X Max Plus, It has Android 9 (32 bit) with root so, you can install apps, and Google Play comes preinstalled. Multitasking only available from lower bar / Have lower Android bar but NO upper bar with a possibility to change the launcher, In fact, it can also be used as an Android computer, with everything you need on a regular PC from the browser, Facebook, Youtube, games, office applications, email, Gmail, and anything you can install from the Google store. Of course, some applications may encounter potential compatibility issues, some of which are specifically designed for the mobile environment. Additionally, Kodi can be installed.
Conclusion:
The A95X Max Plus smart TV box comes with an integrated package not only TV Box but also with many accessories to meet all your needs with wonderful specifications, in addition to the attractive price that it really deserves.
A95X Max Plus Price and Availability:
The A95X Max Plus is currently available on Banggood for $195.83 and Aliexpress store for just $179.19. This is a very good price So, don't miss out on this great deal. And to view its price or buy it, you can access the offer by clicking on the store icon.
A95X Max Plus TV Box
HD Cable
Sensor Gamepad
Bluetooth Gamepad
Remote Control
Power Adapter
English Manual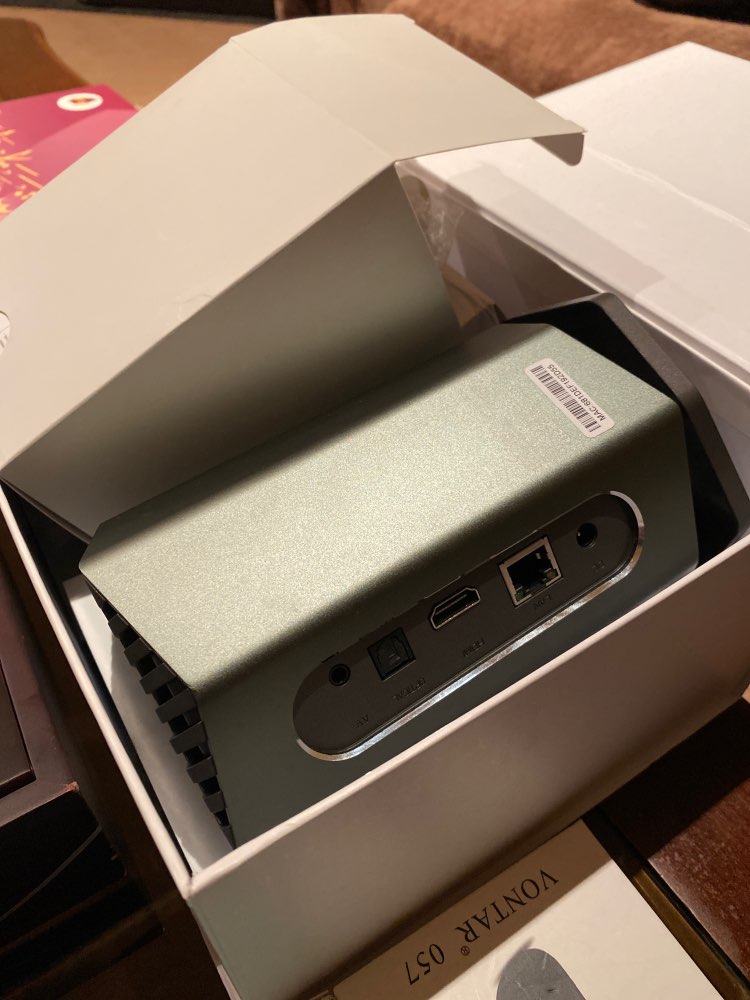 Type: TV Box
material: Metal
System: Android 9.0
CPU: Amlogic S922X – 6 Core 1.9Ghz
GPU: MaliTM G52 MP6 GPU support OpenGL ES3.2/OpenCL2.0
RAM: 4G RAM – DDR4
Storage: 64GB eMMC flash, microSD card slot
Video decode: VP9 Profile-2 up to 4K x 2K 60fps, H.265 HEVC MP-10 L5.1 up to 4K x 2K 60fps
Color: Gray
5G WiFi: Yes
WIFI: 802.11 a/b/g/n/ac
Bluetooth: Bluetooth 4.2
Interface: AV,DC 5V,HDMI,LAN,TF card,USB2.0,USB3.0
Language: Multilanguage
HDMI Version: 2.1, HDCP
Power Consumption: 8W
RJ45 Port Speed: 100/1000M
Power Adapter Input: 100-240V / 50-60Hz
Remote Controller Battery: 2 x AAA
Product weight: 0.3000 kg
Product size (L x W x H): 12.50 x 7.50 x 7.50 cm