In this review, we'll look at the ADATA XPG Hunter DDR4 memory, will be available in both U-DIMM and SO-DIMM formats, offer data transfer rates of up to 3200mhz and capacities from 8 GB to 32 GB with great stability, making it ideal for performance seekers and without RGB, for desktop and notebook users alike Whose looking for high-performance DDR4 memory solutions.
XPG Hunter – Key to Victory!
Top Quality RAM for High Durability
More Speed and Capacity
Intel XMP 2.0 for More Accessible Overclocking
| | | | | |
| --- | --- | --- | --- | --- |
| Model Name | Speed | Size | Latency | Voltage |
| DDR4-2666 | PC4-21300 | 8GB | CL16-18-18 | 1.2V |
| DDR4-2666 | PC4-21300 | 16GB | CL16-18-18 | 1.2V |
| DDR4-3000 | PC4-24000 | 8GB | CL16-20-20 | 1.35V |
| DDR4-3000 | PC4-24000 | 16GB | CL16-20-20 | 1.35V |
| DDR4-3000 | PC4-24000 | 32GB | CL16-20-20 | 1.35V |
To explore other options, read about the Adata XPG Spectrix D60G Review.
Design ADATA XPG Hunter:
XPG Hunter DDR4 memory Featuring a cool black PCB and clean design, no RGB on this model. Instead, we'll just have a black heatsink with red "XPG" and "DDR4" markings. In the center of the module, the logo of the series in white is present.
Manufacturing quality:
According to the information released From ADATA, The XPG Hunter DDR4 memory modules are made with high-quality chips selected through a strict filtering process. They are equipped with the finest PCBs and pass rigid reliability and compatibility tests to ensure longevity and rugged durability, which are vital for overclocking, gaming, and extreme benchmarking.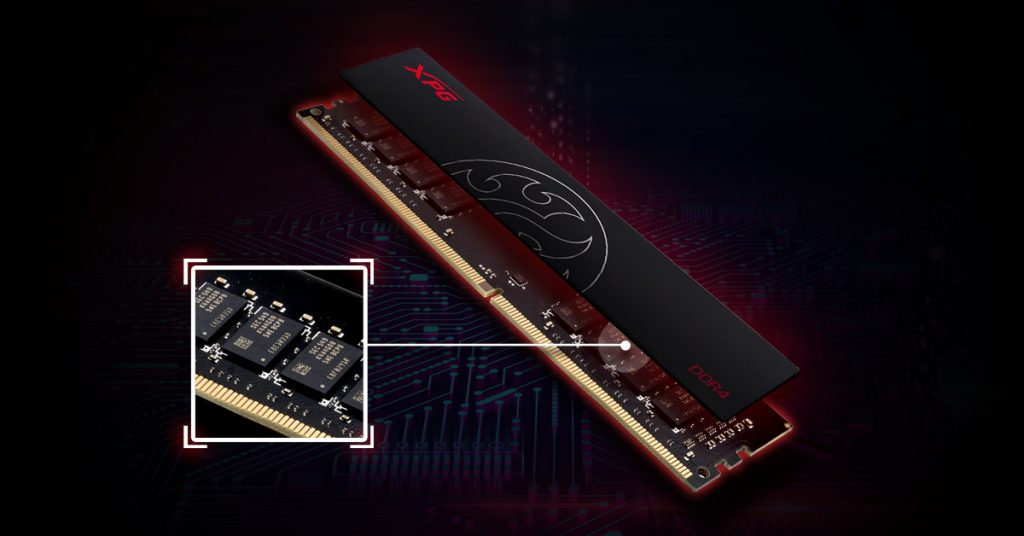 Performance ADATA XPG Hunter:
for U-DIMM, ADATA offers XPG Hunter DDR4 memory modules in 4GB, 8GB, 16GB, and 32GB quantities clocked from 2666MHz at 16-18-18 timings and runs at 1.20V, to as high as 3000MHz with 16-20-20 timings and requires 1.35V.
XPG Hunter SO-DIMM DDR4 is available in either 8GB, 16GB, or 32GB capacities with clocks ranging from 2666MHz CL18-18-18 to 3000MHz CL17-19-19. Both SO-DIMM memory modules operate at 1.20V.
XMP 2.0:
XMP 2.0 SPD profiles to make it easier to set the correct speed settings. Also, to maximize stability to access memory overclocking for one-click, and to ensure the very best compatibility with various motherboards. so you can configure them easily inside the BIOS on compatible platforms.
Availability & Pricing XPG Hunter:
Currently, Adata didn't reveal pricing for its XPG Hunter modules. and not mentioned anything as far as potential availability for its new XPG Hunter DDR4, and might vary by region.