Make your home lighting smart and control it with your voice through, Blitzwolf BW-LT21 wifi smart bulb works with Echo, Google Home, IFTTT, app control, smart light schedule. so do not miss this review.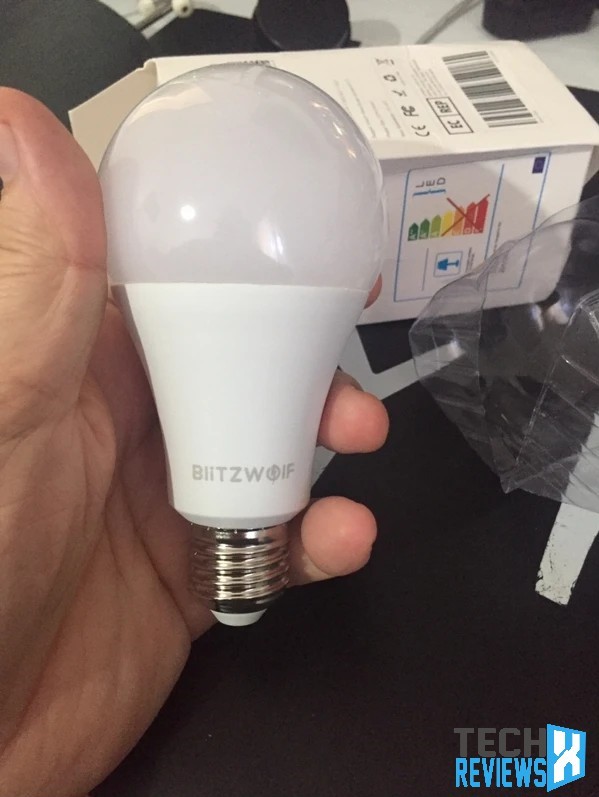 Feature Blitzwolf BW-LT21
Work with Amazon Alexa, Google Assistant
16 Million RGB Colors
Voice control
3000K Color Temperature + Adjustable Brightness
Schedule & Timing Setting
8 Scene Options
Support Single and Group Control
BW-LT21 Wifi Smart Light Bulb makes your home smarter. You can share the device through the app and give the whole family an intelligent control, with Support Single and Group Control for Link bulbs and conveniently adjust them together and With the LED technology saves up to 60% energy compared to conventional incandescent bulbs.
You may also like Yeelight Aurora Light Strip Plus Review – All You Need to Know.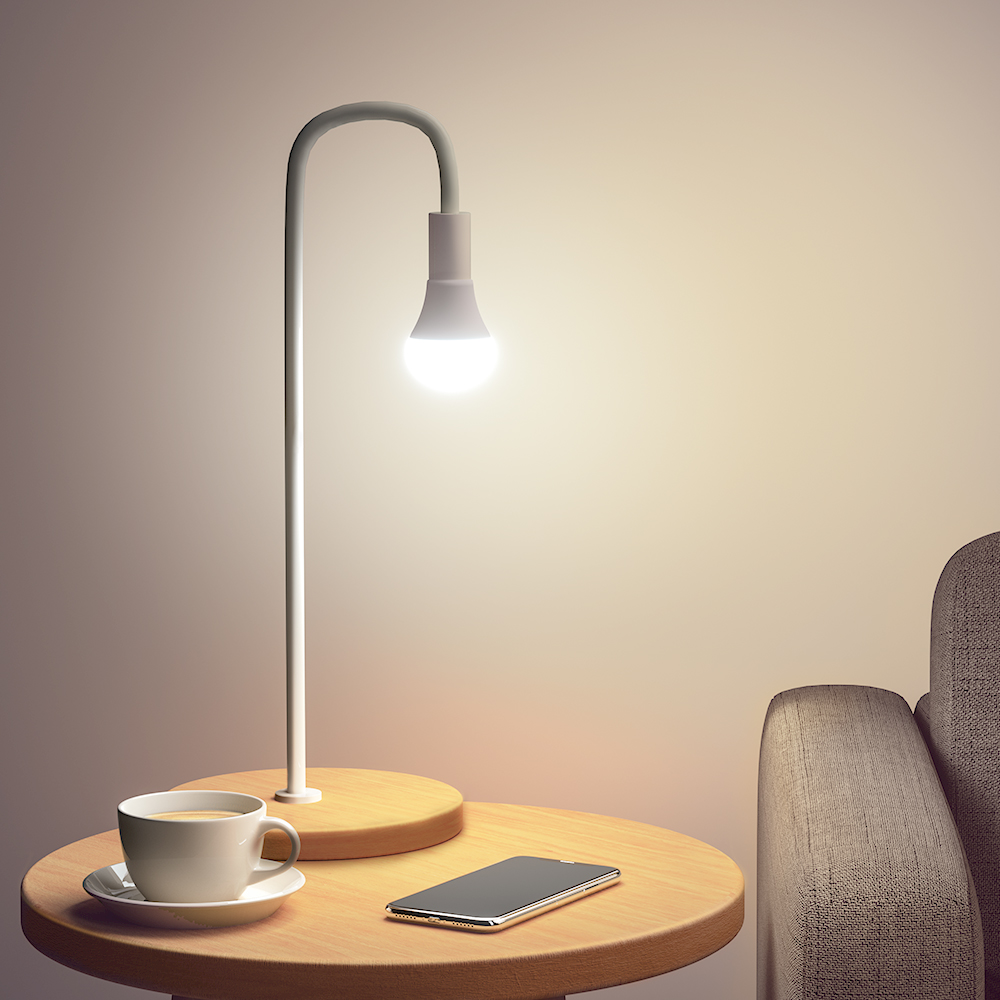 Voice Control Blitzwolf BW-LT21:
BW-LT21 Smart Light Bulb works with Amazon Alexa, Google Assistant. Free your hands completely and control your home appliance simply by voice. "Alexa, turn on the light" "okay." (Supports only 2.4G WiFi)
Timer function:
Set up a custom schedule to automatically turn the Smart Bulb on / off according to the desired preset time. e.g. 6 o'clock, 10 o'clock off. You can also set an alarm time with your favorite color.
RGB Dimmable and Custom scenes:
This dimmable Smart Light Bulb has 16 million colors to choose from, creating a unique atmosphere in any color you want. You can adjust the brightness to the occasion. 8 scene options for the individual design of your home.
Custom schedule:
Set a custom schedule based on your alarm time. With the gradually increasing intensity of the light, there is the feeling of the soft light to wake up and not from the high-pitched alarm.
Memory Function:
The mode and light color settings are restored after a power cut.
Install the Blitzwolf BW-LT21 Smart Bulb:
Easy to setup Blitzwolf BW-LT21 Smart Bulb.
Download the BlitzWolf app on your phone, both Android or IOS and select the "Add Devices" button in the top right corner.
Turn on the power and turn the Blitzwolf BW-LH121 smart ceiling light on. The lamp blinks quickly. Then repeat the process: on-off-on-off as long as the lamp starts flashing slowly. Confirm the light slowly blink also needs to be confirmed in the application.
Select and enter the password for your home WIFI network.
Tap the "Go connect" button and select "Smart_life_xxxxxx" from the Wifi Hotspot.
Go back to the BlitzWolf homepage and wait to be connected.
Tap "Completed".
You can set up scheduling and automatic operation, and you can set collaboration with your other smart devices.
Note: The Blitzwolf APP supports all products compatible with Smart Life APP and Tuya Smart APP.
Blitzwolf BW-LT21 Price and Availability:
The Blitzwolf BW-LT21 is currently available on Banggood for $11.99 and Aliexpress store for $13.34. This is a very good price So, don't miss out on this great deal. And to view its price or buy it, you can access the offer by clicking on the store icon.
Blitzwolf BW-LT21 Smart bulb
User manual (English, German, French, Italian, Spanish, Japanese)
Service Card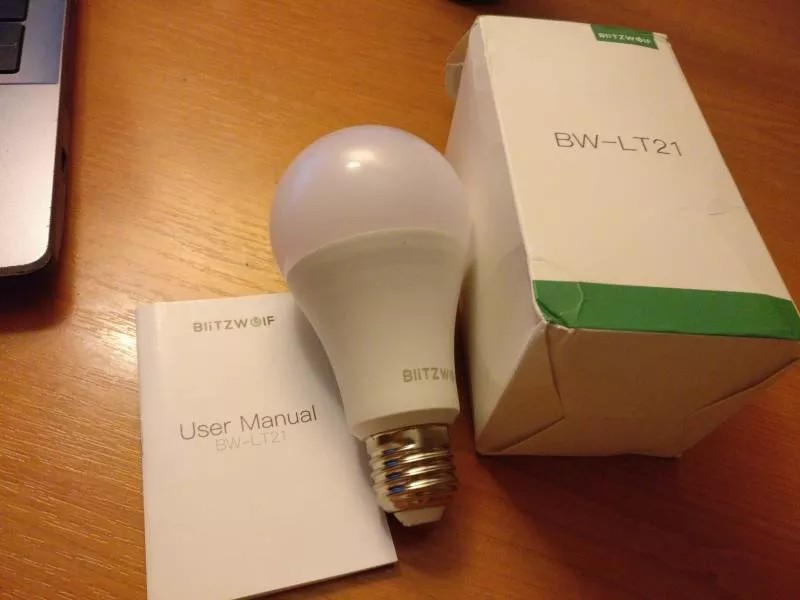 Specification Blitzwolf BW-LT21
Material: PC+PPT
Product Size: D70*H134MM
Weight: 135g
Weight: 170g
Input Voltage: AC100-240V 50/60HZ
Wattage: 10W
PF: >0.5
Lumen: 900LM
LED: 6Pcs*RGB SMD5050+20Pcs*WW SMD2835
Color Temperature: 3000K+RGB
CRI: >80
Connection: 2.4GHz Wi-Fi 802.11 b/g/n
APP Control: BlitzWolf/Tuya/Smart Life
Support: Amazon Echo/Google Home
Certifications: CE/ROHS/FCC
Working Temperature: -20-50℃