What is Amazon Echo?
Amazon Echo the best smart home hub in 2020, is a voice-activated home speaker that takes advantage of connectivity technologies such as Bluetooth and Wi-Fi to perform tasks requested by the user based on the Alexa kernel and is also a personal assistant for mobile devices developed by Amazon itself, heck it out in the review.
How does it work?
As with Siri or Cortana, the device can be activated by "telling activation" to pick up commands through built-in microphones, and then perform tasks such as setting alarms, scheduling appointments or even answering specific questions by searching them on the Internet.
Designed to be a permanent part of the home, it gradually learns your accent and speaking habits, improving its response over time. This technology is the reason why the device is delayed in other countries outside the US to improve its responsiveness and responsiveness. Understand other languages.
Features of Amazon Echo :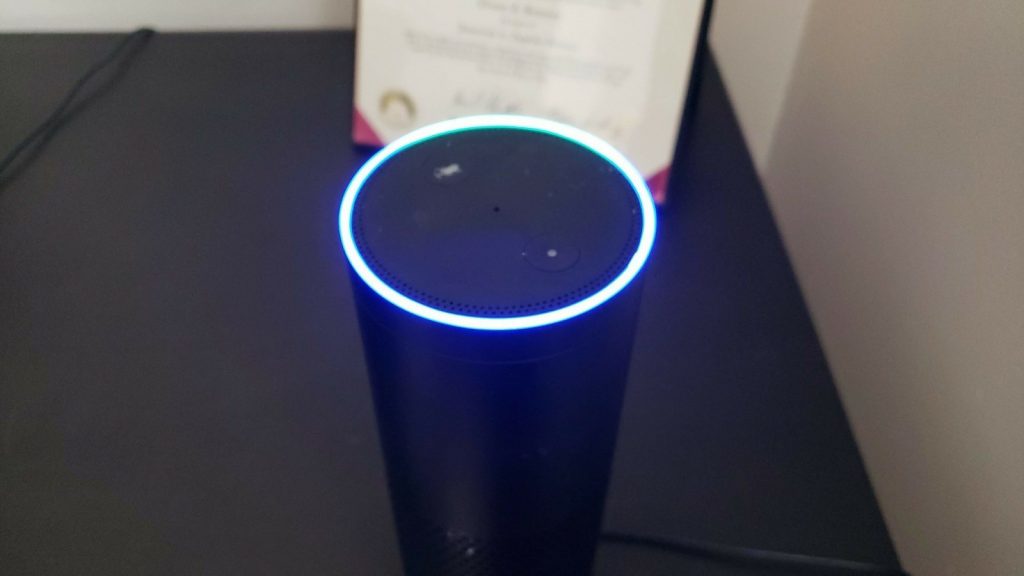 Amazon Echo is a 360-degree surround speaker that has Bluetooth technology and can be connected to any mobile device with the same technology to play music. It also enables remote control via voice commands with Spotify, Amazon Music, and Prime Music.
You can pause or delay music or move to the next or previous track and control the sound directly through voice commands without having to use hands. Even when the volume is loud, the device can capture your voice through the seven hidden microphones in the device.
With the mobile app, you can train your device on many of your habits and tasks that you want to do on a particular voice command. You can also deactivate or activate a feature if you want to protect the safety of your family and children specifically from requesting a task that may not suit them.
Amazon in the United States has also contracted services such as Domino's Pizza and Uber to order food or delivery. In the UK, it has contracted companies such as Jamie Oliver, Spotify, JustEat, Network Rail and Uber. These services may be gradually extended to more countries to facilitate ordering services or lunches.
The device can also connect to many devices in your home, especially after the deployment of smart lights such as Philips Hue, which allows you to control, operate and turn off the remote.
Buy by Amazon Echo:
Do not forget that the device is produced by Amazon and therefore it is natural that it is compatible with the Amazon store, and it helps you to add products to your cart, or re-order a product from the list of things you bought recently, but not to anyone By purchasing from your account you can restrict this process with a certain activation code to confirm the order.
So if you're looking for the best smart home hub in 2020, The Amazon Echo One of the best choices I made was a review.
You may also like TV box H96 MAX RK3318 Review – All You Need to Know.