With the H96 MAX RK3318 Around your simple TV to Smart TV. It comes with Android 9.0, supports 4K video playback, supports the installation of applications you want Netflix, YouTube, watches videos inside the highest resolution and supports connectivity with other devices via Bluetooth, supports Connectivity via WiFi or Ethernet cable also includes USB 3.0 ports to play your files on this device. Is it worth buying, Follow H96 MAX RK3318 Review to know it?
Specifications H96 MAX RK3318
CPU: RK3318 Quad Core Cortex A-53 (64bit)
GPU: Mali-450 MP2 / 4x ARM-A53 @ 1.3GHz / 28nm
System: Android 9 (64bit)
Ram and storage: 2/4GB DDR3 , 16/32/64GB eMMC
Network: Wifi a/b/g/n Dual Band (HS2734C) , Bluetooth 4.0 , Ethernet 10/100
Ports: HDMI 2.0a 4K@60fps / AV Jack / 1x USB 2.0 / 1x USB 3.0 / MicroSD / Reset
Extras: IR remote control / HDMI cable / Manual / DC 5V 2A adapter
Materials and measures: Plastic / 109 x 109 x 18 mm / 167 gr.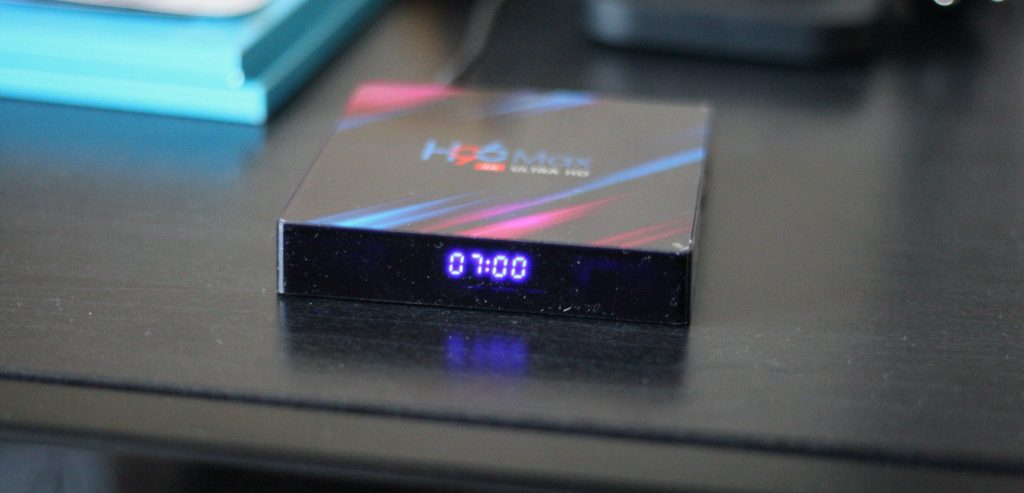 Design:
There's nothing spectacular about the design of the H96 Max, It is an impossible plastic slab, strong and has a very simplified structure with sides of 113 mm long and 24 mm high, sitting on four plastic feet which means you can easily carry it in a bag.
There is an LCD screen on the front that doubles as a status screen and several openings on five sides allow the device to cool.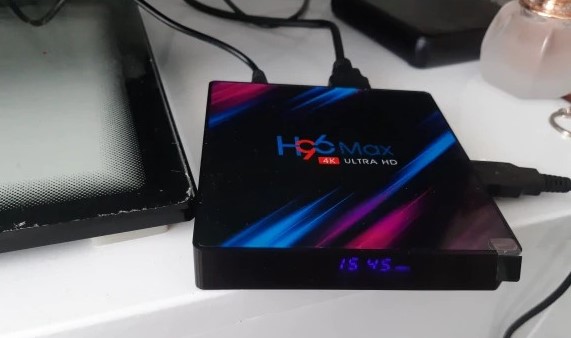 The top is decorated with an unconventional plastic cover, as for the ports, there is plenty through three USB 2.0 and USB 3.0, SPDIF, audio output, RJ45 Ethernet (100Mbps), HDMI 2.0 and SD card slots.
Another version of the box comes with a Type-C connector and a microSD slot.
The box operated by a 5V / 2A power supply unit that connects via a special DC-in port.
Performance of H96 MAX RK3318 :
This Android box proved to be fast enough for most of the tasks we threw at it The system does NOT have a lower and upper navigation bar, something that limits the functionalities to the environment.
The correct performance level of desktop or with basic apps, the Android 9 system works well without other apps. The fact that it uses a quad-core processor with old GPU technology means that this box isn't suited for games.

The H96 Max sports the sort of full-size menu screen expected on similar TV boxes, and it's one that can be customized, The bundled applications are also heavily focused on entertainment, but Google Play is here.
At the end of the H96 MAX RK3318 review, I think it is an excellent TV box in terms of viewing and browsing and an affordable price, but in terms of games and work hard perhaps you have to look for alternatives.
Anyways do leave your thoughts about the H96 MAX RK3318 Android TV Box Review on the comment section below. And To explore other options, read about the H96 Max X3 Android 9.0 Smart TV Box.
H96 MAX RK3318 Price and availability:
Sales of new Android TV Box from H96 MAX RK3318 have already started on Aliexpress and Gearbest and banggood store. The price is less than $ 40 and is available with 2/4 GB RAM and 16/32/64 ROM. To view its price or buy it, you can access the offer by clicking on the store icon.
H96 MAX RK3318 4G/64G TV Box
HD Cable
Remote Control
Power Adapter
User Manual