PIQO Smart Mini Projector is the best mini projector to travel, equipped with advanced specifications and every imaginable feature. check it out in the review.
Design PIQO Smart Mini Projector :
This small device looks sleek and shiny. Contains controls at the top designed simply and easy to use:
Such as raising or lowering the volume, home, back, etc. Most of the top is reserved as a surface for you to use your finger as a mouse and control the "on-screen" cursor. The overall design is excellent and by carrying it you feel that the material is good and endures everyday use.
Connectivity: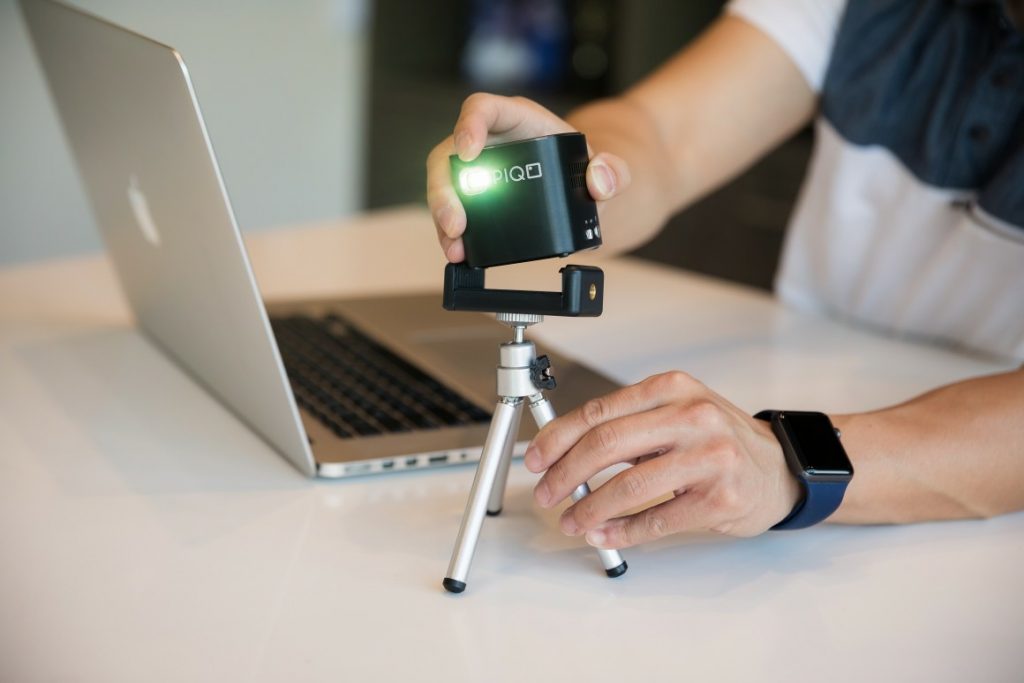 This device comes with USB and HDMI, and supports Bluetooth 5.0, WiFi and LED indicator and DC-5V charging port, 3.5mm earphone jack on the rear.
It is paired with devices no matter which operating system they use. Plus, it has 16 GB of built-in memory.
Battery PIQO Smart Mini Projector:
The PIQO projector supports video playback for approximately 3 hours, and you will be able to watch one or two movies. Otherwise, you can use the mini projector to play music for about 40 hours.
Performance :
The PIQO projector performs well with its clear details and good sound quality. The definition is high, the color rendition of PIQO is great and the saturation is balanced.
The PIQO pocket projector comes with built-in Hi-Fi speakers. Although the projector has a small size, the audio quality is crisp and nuanced. If you turn the volume up to the max, the amount of distortion is obvious. I hardly ever turn the volume up to the max, so I think it is acceptable.
except for the air ventilation sound and running speed. The sound of the air ventilation fan is so loud that I must place it away from me. Powered by Android 7 Nougat, the projector runs the built-in apps smoothly, such as YouTube and Netflix. However, the running speed of the apps you download by yourselves is slow.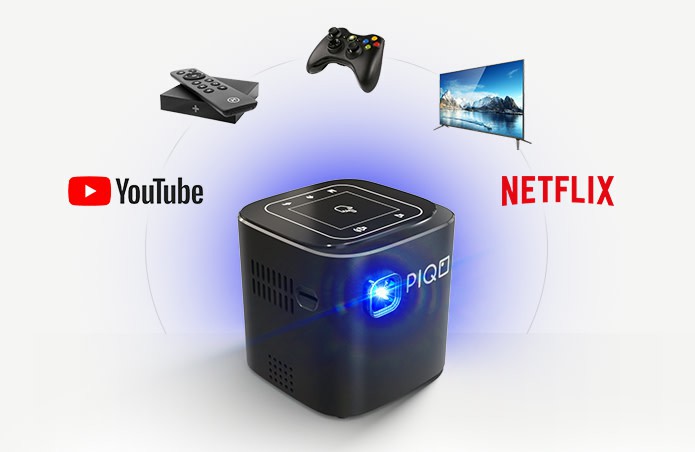 In the end for a device such as PIQO Smart Mini Projector of this size and performance, especially in terms of sound and image quality, it is great and worth buying regardless of some side flaws, especially for those with tight spaces and travel lovers.
You may also like Huawei Bluetooth Wireless Portable Speaker Review – All You Need to Know