Kospet is a famous brand for high-quality smartwatches at an affordable price, but today we have the first audio product from its production to enter this field. Kospet PopBuds is equipped with great features in a stylish design and high-quality sound like that found in the advanced headphones, from the JL6973 chip with 5.1 Bluetooth, full-range dual speakers, 300 mAh battery life, waterproof, and a battery that lasts for a long time, and surprisingly, it does not exceed $20 so, it's the best option of value for money.
The question is, will Kospet be very competitive in this field and give us headphones of the required level, many questions arise so do not miss this review.
Kospet PopBuds Earphone Features
JL6973 chip Bluetooth 5.1
Touch control
Dual full-range speakers
300mAh Battery life
IPX4 Waterproof
Design And Build Quality:
Charging Case:
Kospet PopBuds wireless earbuds are generally distinguished by a simple design, the charging case is rectangular-oval, small and clean without any additions, with dimensions of 45 mm, 45 mm, and 25 mm, and a very lightweight of not more than 34 g, made of high-quality plastic, You can choose between white, black or pink.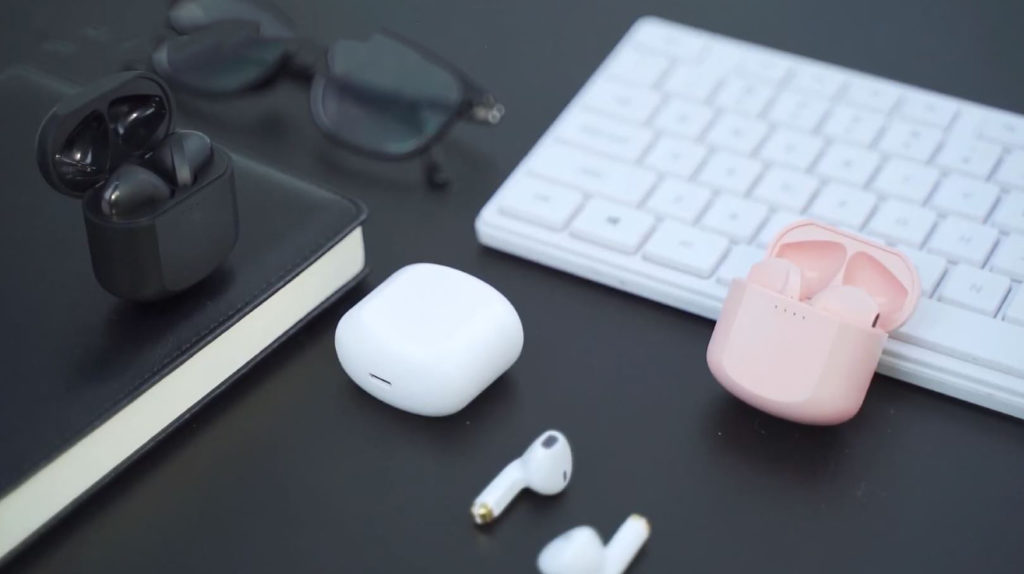 A hole to open the case, surrounded by built-in magnets for easy opening and closing, and inside the charging case, there is a place for the earphones with automatic charging start, below the hole there are 4 blue LED lights indicating the battery status. For operation, there is a physical button on the back of the case.
The bottom of the charging case is oval, with a flat part for easy stability, containing no information. The most important thing is the presence of the Type C charging port for faster charging, which would have been better if it had been placed elsewhere. In short, it's a clone of the AirPods charging case.
Earphones:
We now turn to the stylish PopBuds wireless earbuds with a small, semi-in-ear design and in the same colors of the case and with a golden finish for the connectors that give a touch of elegance compatible with all colors, light weight about 3.7 grams only to be comfortable on the ear and more stable during the movement, the strange thing here is These ear tips are not made of soft silicone, they are made of a single material similar to AirPods 2.
Also, "L" and "R" logos are printed on the bottom of the headphone grip to distinguish between the left and right ears. Nearby there is a magnetic charging contact and a microphone pickup hole located on the outside of the earphone.
Waterproof:
These Kospet PopBuds headphones have IPX4 waterproof, so they are protected from rain and sweat and will not become uncomfortable in the long run to give you the freedom to effectively use the earbuds in any sports environment or otherwise.
Touch Control Panel:
To control, their touch panel is located at the back of the earphone handle with the LED indicator, which can achieve precise control with very responsive touch sensitivity.
Fortunately, the Kospet PopBuds has all the most desired functions. We can play / rewind/pause / unpause songs, answer and refuse calls, increase or decrease the volume.
Left/Right long press: volume up/down
Left/Right click: play/pause
Long press Left/Right for 2 seconds: reject the call
Double click on left/Right ear: up/next song
Triple-click Left/Right: Siri or Google Assistant
How To Pair Kospet PopBuds With Smartphone:
The Kospet PopBuds TWS Earbuds offer strong compatibility with both, IOS and Android devices and adopt Bluetooth 5.1 Technology for stable and strong transmission. And you can enjoy music at a length of 10 meters even with thin walls between you and your device.
However, the pairing of the PopBuds is the same as any wireless earbuds, all you have to do is open the charging case and take out the earbuds and will turn on automatically and enter the pairing state.
Immediately after that, open the Bluetooth interface of the smartphone, and the device name "PopBuds" will be automatically recognized, click on it, and the pairing is completed successfully. The pairing is done manually once, and after that it is automatic, you just have to remove it from the box and use it.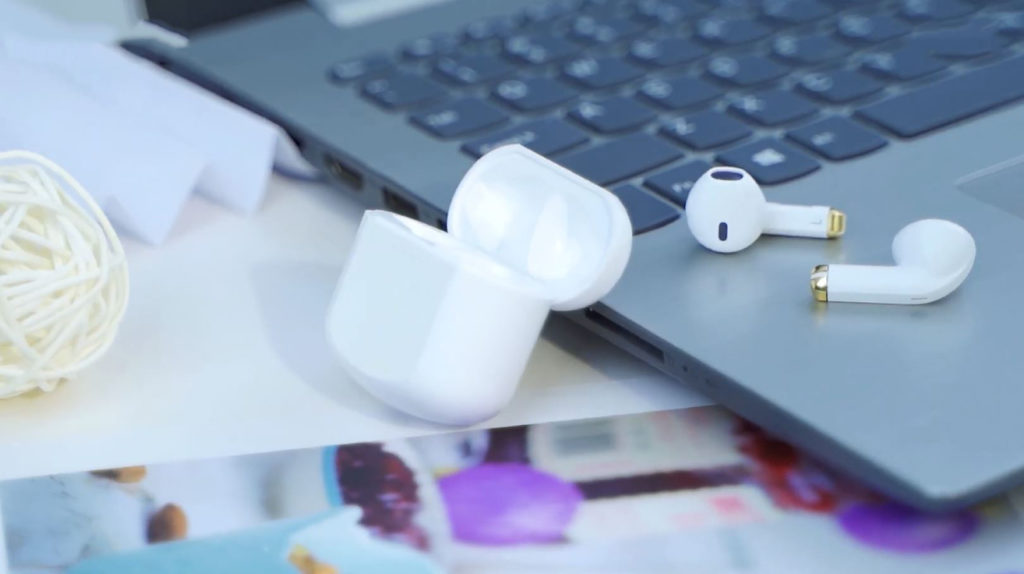 Sound Quality Of Kospet PopBuds:
Kospet PopBuds headphones have great stereo effect, in addition to powerful bass and high-fidelity mid-pitches to deliver full-range performance, rich sound and excellent quality, powered by JL6973 chip to deliver richer sound with all kinds of music, while adding cleaner calls and your voice sounds as if it were on The phone has a normal voice. , Loud and clear, the ambient noise is effectively reduced. And with graphene-coated motors, they produce detailed sound and deep bass. To enjoy comprehensive, high-quality stereo sound, unfortunately, there is a slight delay in audio when playing games, which is almost normal, and you can find it on most wireless headphones in this price range.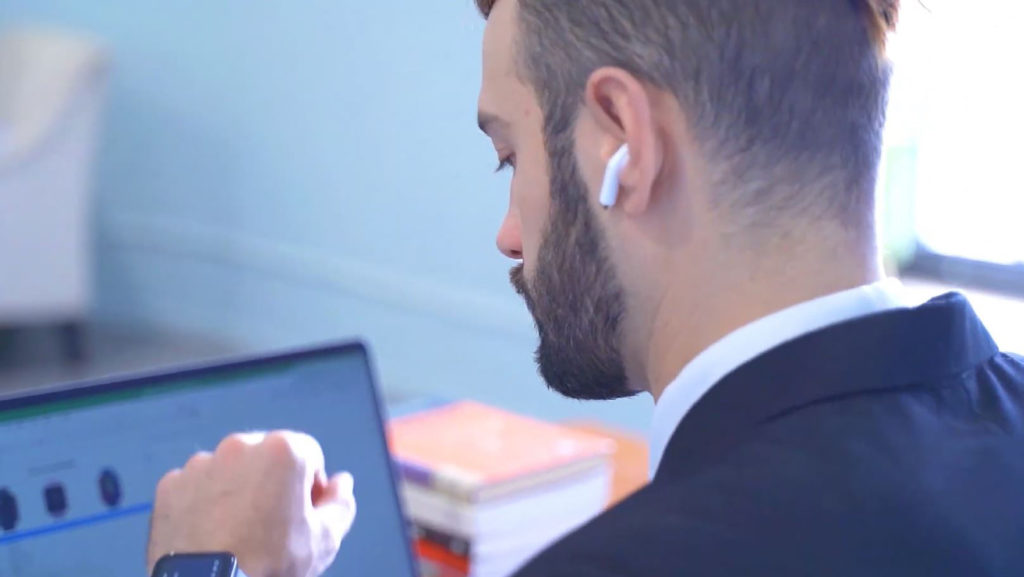 The dual-channel is equipped with full-range speakers from 50Hz to 20KHz, thick bass, and powerful treble, allowing you to enjoy lossless music as if you were in a concert.
Kospet PopBuds Battery And Charging Time:
The case of Kospet PopBuds is not just a storage box but also a portable battery with a capacity of 300 mAh which is great.
So the storage box itself can be recharged for 2 hours, then the earphones can be recharged 3-4 times, which can be used for about 4 hours on a single charger from 2 hours, the standby time is up to 40 hours. The case is recharged via USB-C at the bottom of the case, however, the charging time is a bit long.
The four blue LEDs indicate the percentage of battery level in the charging case. The 25mAh earbuds can last 3-4 hours of music playback on a single charge which is more than enough for a long workout or a hike.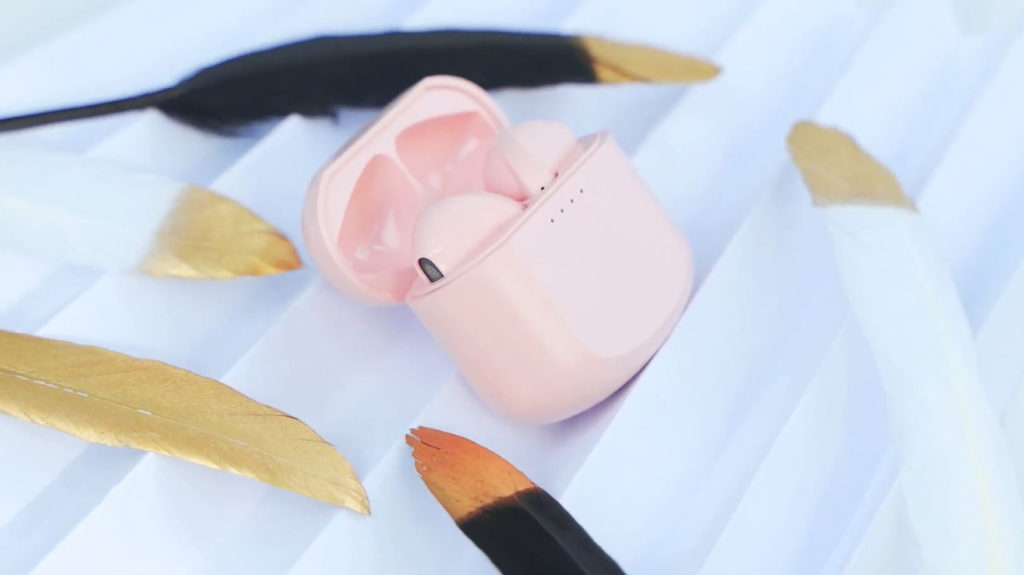 LED indicators for battery level:
The case also features a new feature in the charge indicator lights. Let you know how much power is left from four LEDs that act as a progress indicator and charge gauge. Open and close the case, and the lights will tell you how much power you have left.
4 LEDs: 75 to a full battery.
3 LEDs: 50 to 75%.
2 LEDs: 25 to 50%.
1 flashing blue LED: from 0 to 25%.
Kospet PopBuds Price And Where To Buy:
The Kospet PopBuds is currently available on Banggood and Aliexpress store for a very good price So, don't miss out on this great deal. And to view its price or buy it, you can access the offer by clicking on the store icon.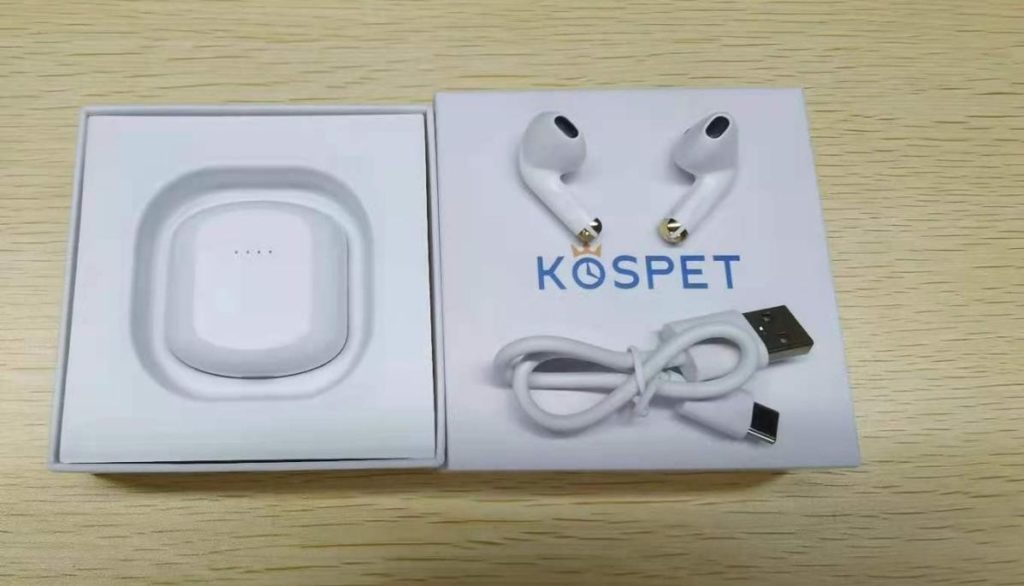 KOSPET PopBuds Earphone with Charging Box
USB Charging Cable
English Manual
Kospet PopBuds Earphone Specifications
Brand
KOSPET
Product
Wireless Bluetooth Headset
Model
PopBuds
Color
Black/White/Pink
Material of the body
Plastic+Metal
Material of the dock
Plastic
Waterproof
IPX4
Track system
Double track
Bluetooth chip
JL6973
Bluetooth version
Ver 5.1
Support Bluetooth profile
A2DP、AVRCP、HSP、HFP
Bluetooth working frequency
2.402GHz-2.480GHz
TYP
-85dBm
Bluetooth range
10 meters
S/N
≥90dB
Speaker
Rating 2mW 50Hz-20KHz φ13mm@32 ohm
MIC
Yes
Battery of headset
25mAh 3.7V
Battery of charging dock
300mAh
Charging box charges the earphones
3-4times
Standby time
Headset only about 50H, With charging dock about 240H
Talking/Music time
About 4H
Charging time
Time in Charging the Earbuds——1-2H
Time in Charging the Battery Case——2H
Control mode
Touch key
Headset size
30.9mm(L)*16.73mm(W)*17mm(T)
Charging dock
45.02mm(L)*45.55mm(W)*25mm(T)
Net weight
34g