Tidy your desk with this sleek charge and lamp combo, BlitzWolf BW-LT26 2 in 1 LED Night Light, and 10W Wireless Charger Function. It has 5000K White and 2700K Warm White Color Temperature, Rapid Wireless Charging, Type-C Charging Port, and Safety Protection. Besides, Detachable Night Light can be magnetically attached to iron surfaces, so do not miss this review.
Features BlitzWolf BW-LT26
5W/7.5W/10W Qi Wireless Charger
Detachable LED Night Light
2700k-5000k Adjustable Color Temperature
Type-C Charging Port
You may also like BlitzWolf BW-FWC7 Qi Fast Wireless Charger Review – All You Need to Know.
Mini night light:
Touch the top of the light to power on/adjust color temperature/power off.
power on 500k white
2700k warm white
power OFF
The night light is portable and can be magnetically attached to iron surfaces
It has 850mah long-life lamp battery up to 82%, high conversion rate, and amazing fast charging quickly and efficiently charge your smartphone
Working time: 8h for white, 18h for warm white.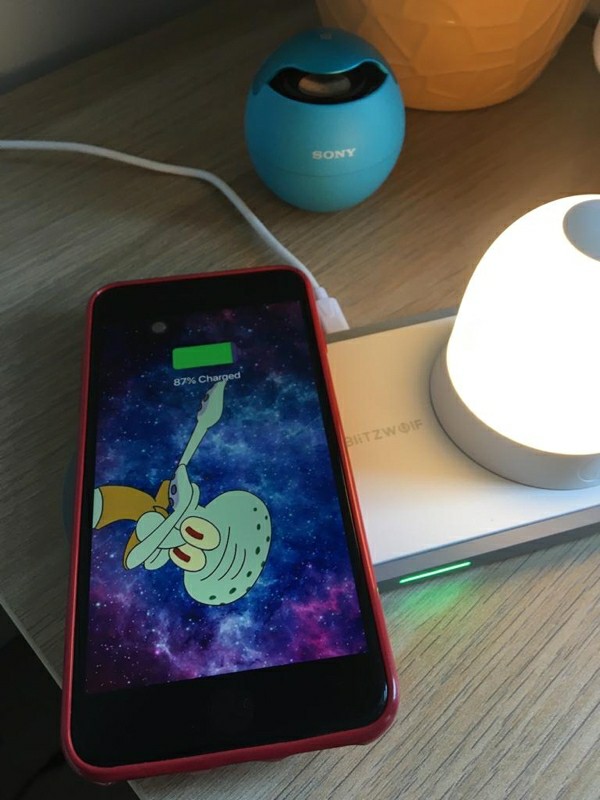 Two charging methods:
Place it on the night
Light charging area
Note:
Please use a USB charger that provides at least 5V/2V.
Foreign object detection and safety protection:
The green indicator will flash constantly when detecting foreign objects.
over-current protection
over-voltage protection
over-charge protection
short circuit protection
foreign body protection
over-temperature protection
BlitzWolf BW-LT26 Price and Availability:
The BlitzWolf BW-LT26 is currently available on the Banggood store for just $21.41. This is a very good price So, don't miss out on this great deal. And to view its price or buy it, you can access the offer by clicking on the store icon.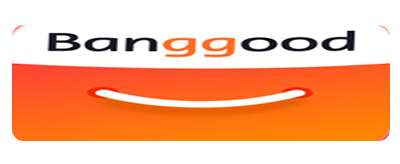 BlitzWolf BW-LT26 LED Light with 10W Qi Wireless
type-C Charging Cable
English User Manual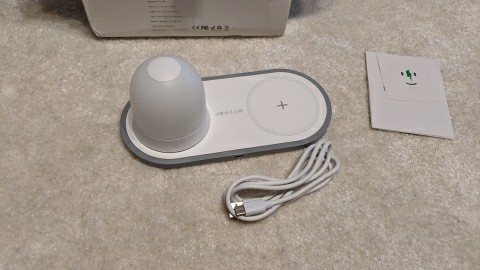 Specification BlitzWolf BW-LT26
Brand
BlitzWolf
Model
W-LT26 LED Night Light with 10W Qi Wireless Charger
Color
White
Material
ABS + PC
Type-C Input
5V/2A, 9V/1.67A
Wireless Charger Output
5W/7.5W/10W(Max)
Night Lamp Color Temperature
5000K White Light
2700K Warm White Light
Night Lamp Working Time
8h(For White), 18h(For Warm White)
Night Lamp Charging Time
2h
Night Lamp Battery Capacity
3.7V/850mAh
Charging Distance
<8mm
FSW Working Frequency
110 ~ 205KHz
Charging Efficiency
<82%
Certification
<82%
Size
200 x 92 x 80mm / 7.87″ x 3.62″ x 3.15″
Weight
300g