BlitzWolf BW-FWC7 is a fast and stable wireless charger that can reach 15 watts of life power in a connected device, QI compatibility and 80% high efficiency with multiple protection and slim design, it competes in a very low price range.
Features BlitzWolf BW-FWC7
15W Max + 80% Conversion Rate Provides 15W, 10W, 7.5W, 5W Output for different devices in order to fulfill your various demands conveniently.
Foreign Object Detection If a metallic foreign object is detected, the LED will flash, and charging will pause.
Wide Compatibility Compatible with all Qi-enabled devices. Simply place the device on the wireless charger to begin charging.
Advanced Protection System Over Voltage Protection + Over Current Protection + Over Temperature Protection + Metal Object Detection protects your device and ensures safe operation.
Design:
This is a comfortable and slim charger, made of ABS PC Aluminum in the form of a black disc with a diameter of 10 cm and a weight of 40 grams and some decorations, and comes with a USB Type-c port and an anti-slip cushion. Simply place the smartphone in the center of the wireless charger.
To explore other options, read about the BlitzWolf BW-FWC5 Wireless Charger Review.
Supports charging iPhone, Samsung, Huawei, and other Qi devices
Output: 15W, 10W, 7.5W, 5W
Input: DC 511-2A, 911-2A, 1211-1.5A
It can charge up to 15W, but there are also 5W, 7.5W, 10W charging modes (Qi compatible).
Note: A fast-charging USB charger is required to enable 15W, 10W, 7.5W.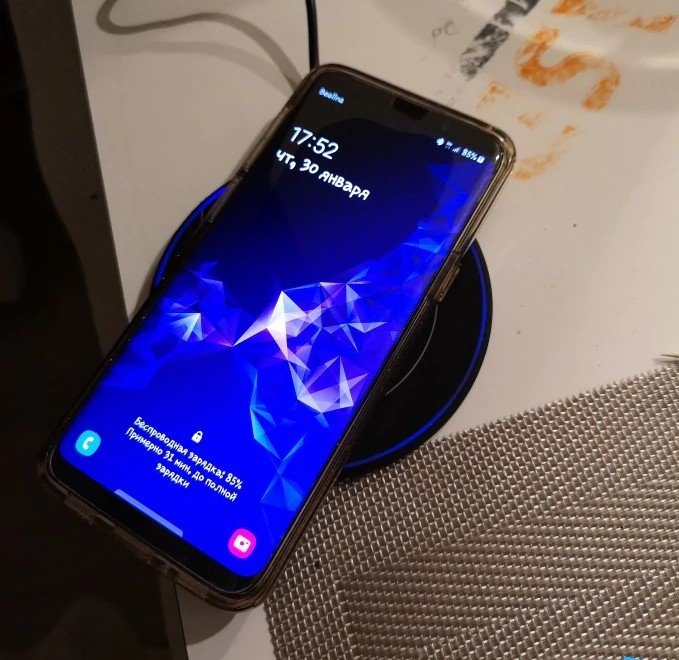 It has the necessary protection:
Overvoltage protection
Overcurrent protection
'Foreign body' detection (If a metal external body is detected, that is, it is not the charger, the LED indicator will flash, and charging will stop.)
Overheating protection
Temperature protection (maintains low temperature and protects your mobile phone)
Note: When fully charged, the indicator light will continue to be green. When the Android phone is fully charged, the charger will stop saving electricity.
When the iPhone is fully charged, the charger will not stop saving electricity but it reduces the current.
Indicator light:
Blue: charging
Green: standby / fully charged
Gloss: Abnormal charging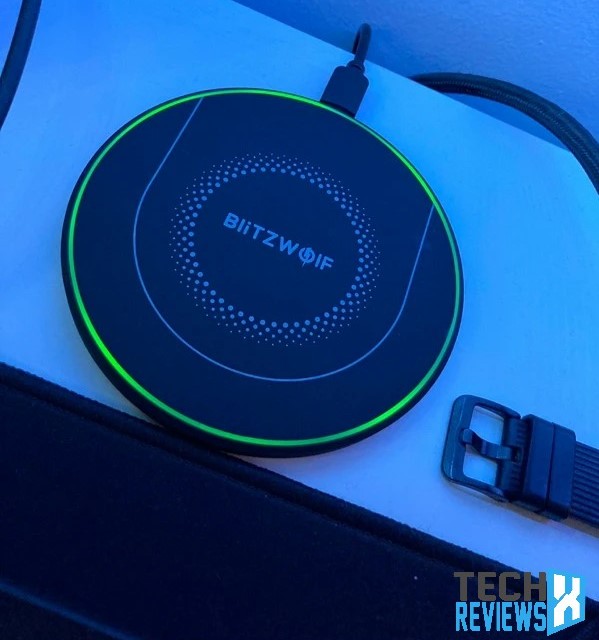 BlitzWolf BW-FWC7 Price and Availability:
The BlitzWolf BW-FWC7 is currently available on Banggood for $22.87 and Aliexpress store for just $16.99. This is a very good price So, don't miss out on this great deal. And to view its price or buy it, you can access the offer by clicking on the store icon.
BlitzWolf BW-FWC7 Wireless Charger
Micro Charging Cable 1M
User Manual
Specification BlitzWolf BW-FWC7
| | |
| --- | --- |
|  Material |  ABS+PC+Aluminum |
|  Size |  100 x 100 x 7mm |
|  Net Weight |  40g |
|  Input |  DC 5V-2A,9V-2A, 12V-1.5A |
|  Output | 15W Max (Compatible with 5W, 7.5W, 10W) |
| Charger Type |  USB Type-C |
| Charging Cable Length |  1m |
| Working Temperature |  -10~55℃ |