D-Link DIR-822 Plus AC1200 best Cheaper router in 2020, dual-band router with 4 high gain performance antennas that deliver the maximum range in and around your home gives solid Wi-Fi coverage and lightning fast internet speed, All this and more in this review.
Note: This is a router, not a modem. You would need a DSL modem to convert the incoming DSL signal to something that can be distributed by the router.
Features D-Link DIR-822 Plus
Fast WiFi speeds of up to 1200Mbps ( 2.4GHz + 5GHz ).
Guest WiFi network. Enable a public or encrypted wireless guest network.
Wireless AC1200 dual-band router lets you enjoy wireless coverage throughout your home. Watch videos in an upstairs room, Skype from your home office, or browse and stream from your couch.
4 high-gain antennas and 2 x 2 MIMO technology combine for enhanced WiFi coverage in and around your home.
Parental control. Create online access schedules and block.
Design D-Link DIR-822 Plus:
The D-Link DIR-822 Plus comes in a simple black design with good manufacturing quality that you will notice when you carry it. On the front, you will find an LED for WiFi and ADSL and other things like any router.
On the back, you will find a button WPS and a power button and charging port and the Internet in addition to 4 ports of type RJ45. What really distinguishes them is 4 good quality antennas.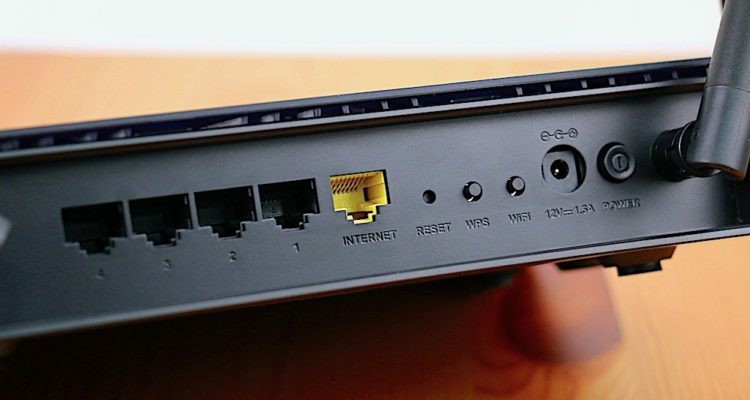 You may also like Smart TV H96 MAX RK3318 Review – All You Need to Know.
Performance:
In fact, I liked the D-Link DIR-822 Plus in its performance compared to its price, and I do not hide the fact that it is not as if it has a huge specification, but the performance is what impressed me the field of coverage was good, especially in the frequency of 2.4 Gigahertz and this thanks to the 4 Antennas which The speed of the net was normal, and I think that if you have a router with 2 antennas you will really notice the difference.

DIR-822 Plus gives you high internet streaming and a large coverage area as it has 4 antennas and dual-band for file transfer, video chat, email, and web browsing all at the same time. In addition to all this router is easy to set up and does not have complicated things, and comes with Parental Control for Filter unwanted web content. and Guest Network A separate and protected network for guests.
So if you're looking for the cheapest best router in 2020 with 4 antennas and dual-band, D-Link DIR-822 Plus The best choice.
D-Link DIR-822 Plus Price and availability:
The D-Link DIR-822 Plus is currently available on Gearbest and Amazon store for just $45. This is a very good price to a router with 4 antennas and dual-band. To view its price or buy it, you can access the offer by clicking on the store icon.