POCO achieved widespread and great success until 2022 by expanding its product range to include a large number of attractive phones and accessories. However, there will always be that Flagship phone that covers everyone. Of course, I am talking about the new POCO F4 5G that the company recently revealed, which issues the latest phone news, and this is because it brings a heavy spec sheet and at competitive prices. So, if you're in the market for a leading high-performance killer that won't burn your wallet, the F4 is a solid choice. Why that's what we will know in this impression.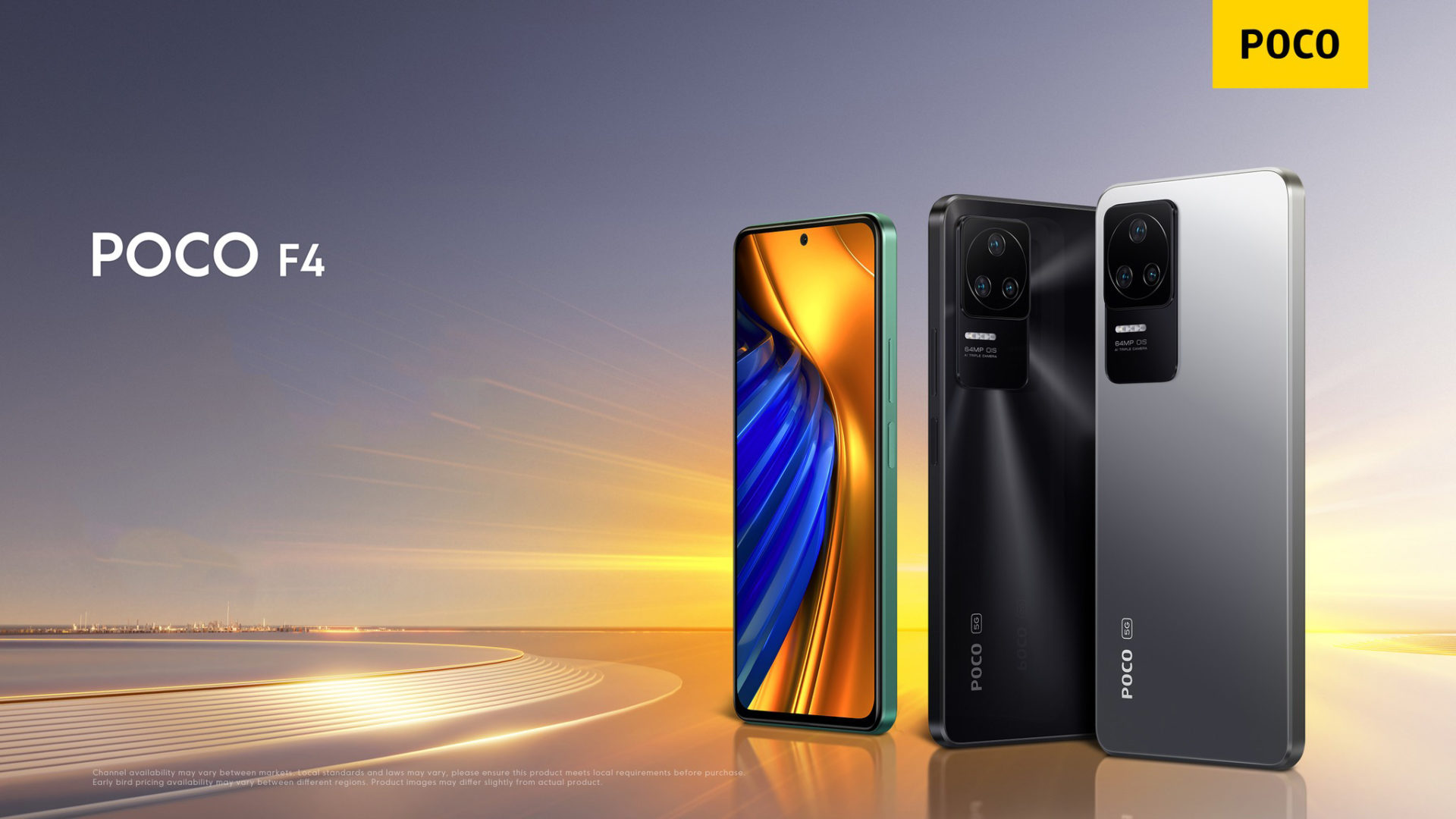 MIUI 13 based on Android 12
Snapdragon® 870 Chipe + LiquidCool Technology 2.0
128/256GB UFS3.1 + 6/8GB LPDDR5
Samsung E4 AMOLED display + 120Hz refresh rate
64MP AI Triple Camera with OIS
4500mAh battery with 67W turbo charging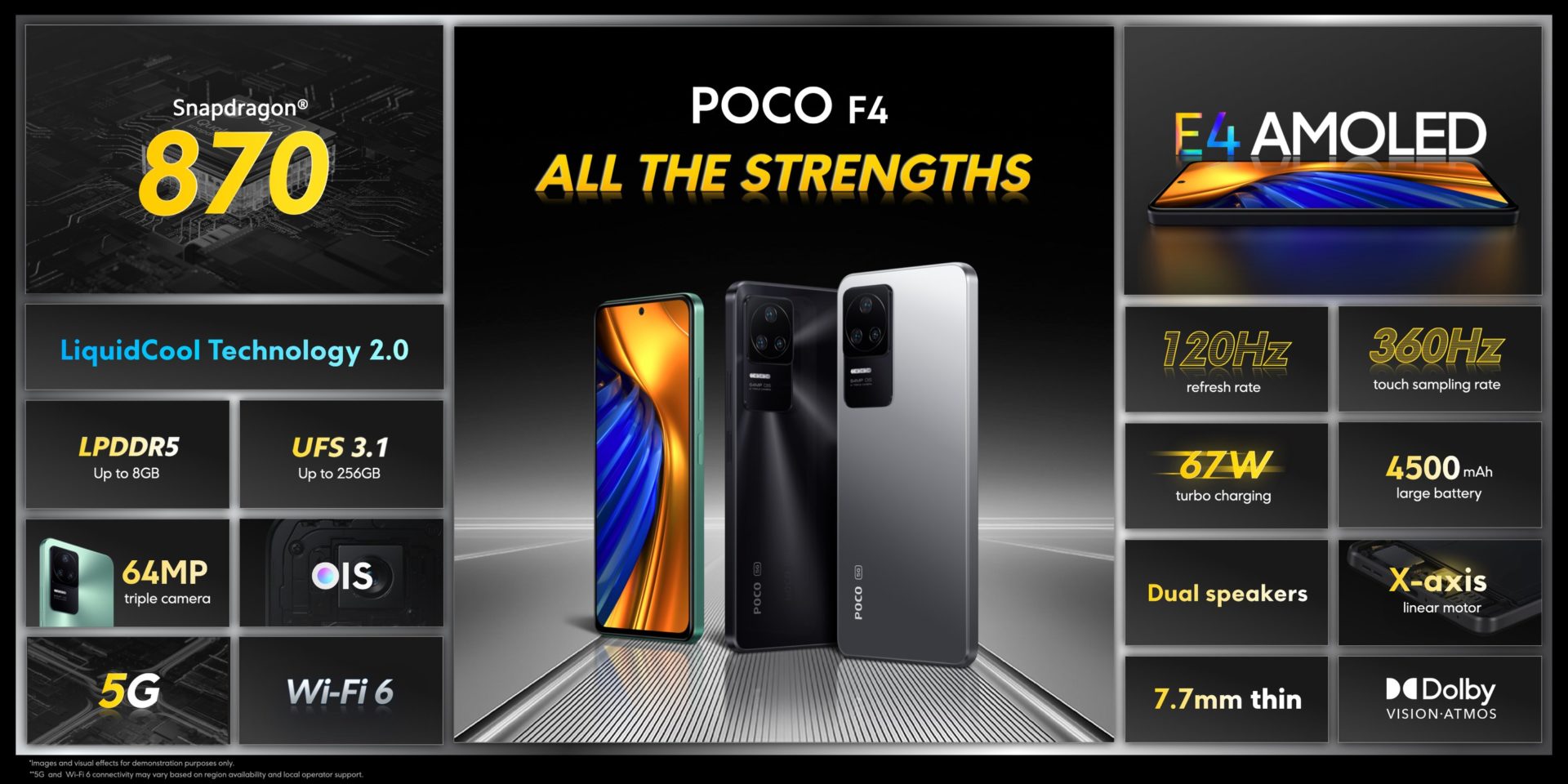 Design And Build Quality
The new POCO F4 came with an attractive design, different from the previous category devices while preserving the company's identity. From the back, the back is largely matte, the beveled edges of the unit and the rounded corners, the camera housing comes in the form of a kind of rectangle and is prominent on the back in black color, the window itself includes the three lenses in a circle. At the bottom of the back, we find the POCO 5G logo.
The POCO F4 was presented as the thinnest model in the POCO range, at only 7.7 mm thick, it is comfortable to carry. On the front, chose a flat front with a hole in the middle that gives a more modern look. Interestingly, the company has equipped the device with a side-mounted fingerprint sensor embedded inside the power button. On the bright side, the smartphone comes with a stereo speaker setup. For the rest of the I/O ports, the phone charges with a USB Type-C port on the bottom for charging, along with an IR blaster on top.
POCO F4 – Display Quality
The screen is my favorite thing. Fortunately, POCO F4 features a stunning 6.67-inch Samsung E4 AMOLED panel that refreshes at 120Hz making scrolling smoother and lower latency. Furthermore, the screen is protected by Corning's Gorilla Glass v5, which features up to 1300nit brightness and a 5,000,000:1 ultra-high contrast ratio, providing an excellent display for games, videos, and photos. With professional color gamut and Dolby Vision, the needs of audio-visual entertainment and professional use can be met.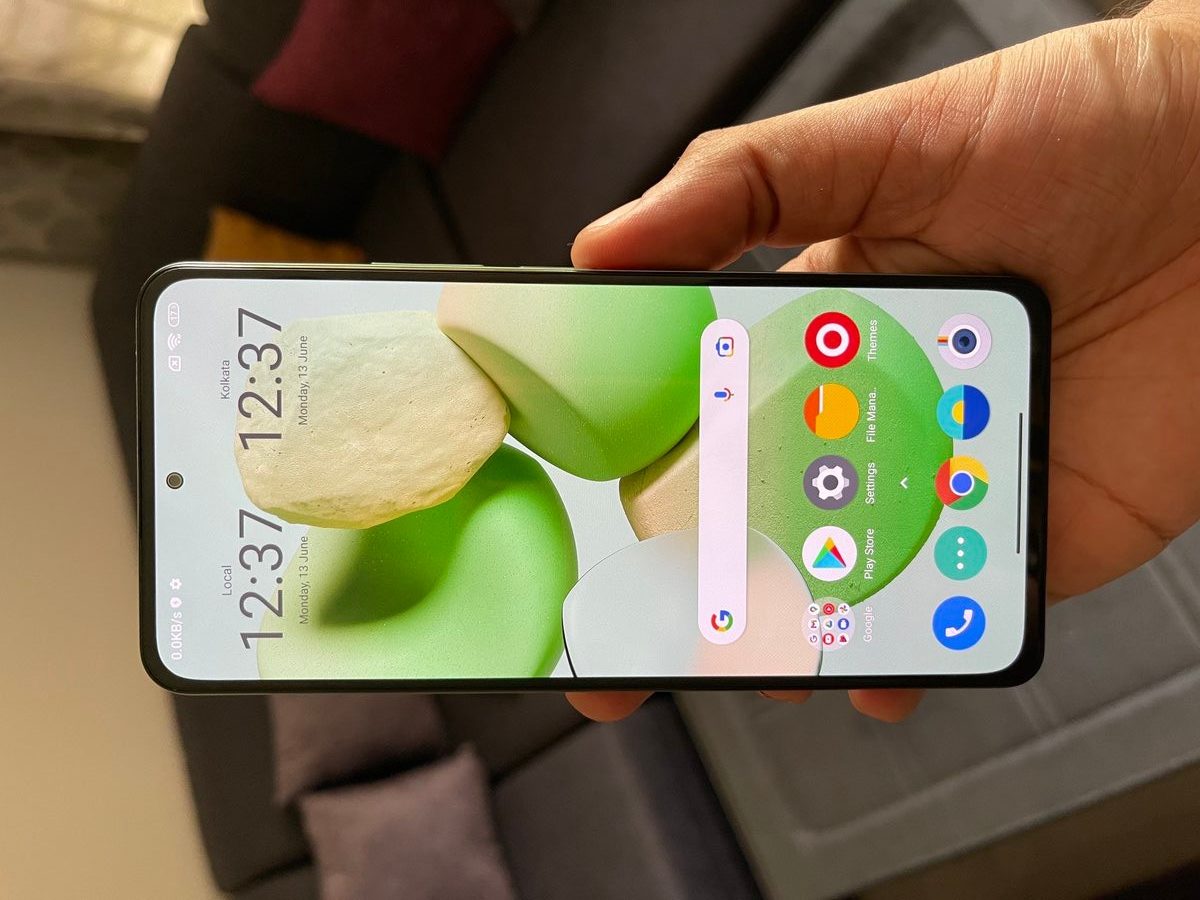 The straight screen of POCO F4 with a 120Hz high refresh rate is very attractive to gamers! The straight screen is smoother and has a better screen, which is more suitable for gamers, compared to the curved screen. What's more, you will feel smooth when you move your phone, and you will be one step ahead in the game where every second counts. With the TrueColor Display feature, colors are professionally tuned for the most realistic on-screen resolution.
However, I have no doubt that the panel will serve you well in well-lit environments as well. Furthermore, the smartphone comes with WideVine L1 certification and can even migrate HDR media in Dolby Vision and HDR10 via OTT services like Netflix. This is a pretty cool feat, given that most devices are limited to only HDR10 playback.
With Dolby Vision, HDR-encoded media can automatically adapt to the F4 screen, thus providing the best possible movie-watching experience. And if you tend to play games more than watching movies, you'll enjoy a touch-fast 360Hz sampling rate on the screen, ensuring that all your swipes and gestures are captured instantly. Adding to the overall immersive experience, dual speakers from Dolby Atmos deliver dynamic, crystal-clear sound.
POCO F4 5G Performance
POCO F4 balances flagship-level functionality with highly efficient power consumption for a must-try high-performance user experience. That's why F4 5G is powered by the flagship Qualcomm Snapdragon 870 processor which has been widely praised for its powerful performance with low power consumption and heat, which features a 7nm process, 3.2GHz base speed, and fast 5G connectivity. This makes it run smoothly and stably whether you use it for everyday use or play 3D games. As a result, the Snapdragon 870 is not only for geeks and gamers but also for everyday users.
To bring you closer to this processor, the Snapdragon 870 is among the fastest mobile processors and the chipset can run most, if not all, games at the highest graphics and fps settings possible. Not surprisingly, the phone is more than adept at handling everyday tasks as well and you won't experience any case of stuttering while using the phone as a daily user. Suffice to say, the POCO F4 won't leave you wanting more in the performance department.
To make the Snapdragon 870 more stable, POCO F4 also adds VC LiquidCool Technology 2.0. High-level performance is maintained by a superior vapor chamber of 3,112 mm² and up to seven layers of cooled graphite, LiquidCool 2.0 allows the Snapdragon® 870 to deliver improved performance even when playing 3D games.
POCO F4 is also equipped with 6/8GB LPDDR5 RAM and 128/256GB 3.1 UFS storage with no expandability, so it has fast and stable performance for multitasking, file transfer, and loading big games, and daily use.
Software
In terms of software, the phone runs Android 12 with MIUI13 on top. This means a better user interface, a privacy dashboard, and some interesting customization additions with a user interface that has better gesture navigation controls, a dark theme, and has most of the features that come with the system, most importantly having all the Google services, making The smartphone experience is smoother and more personalized.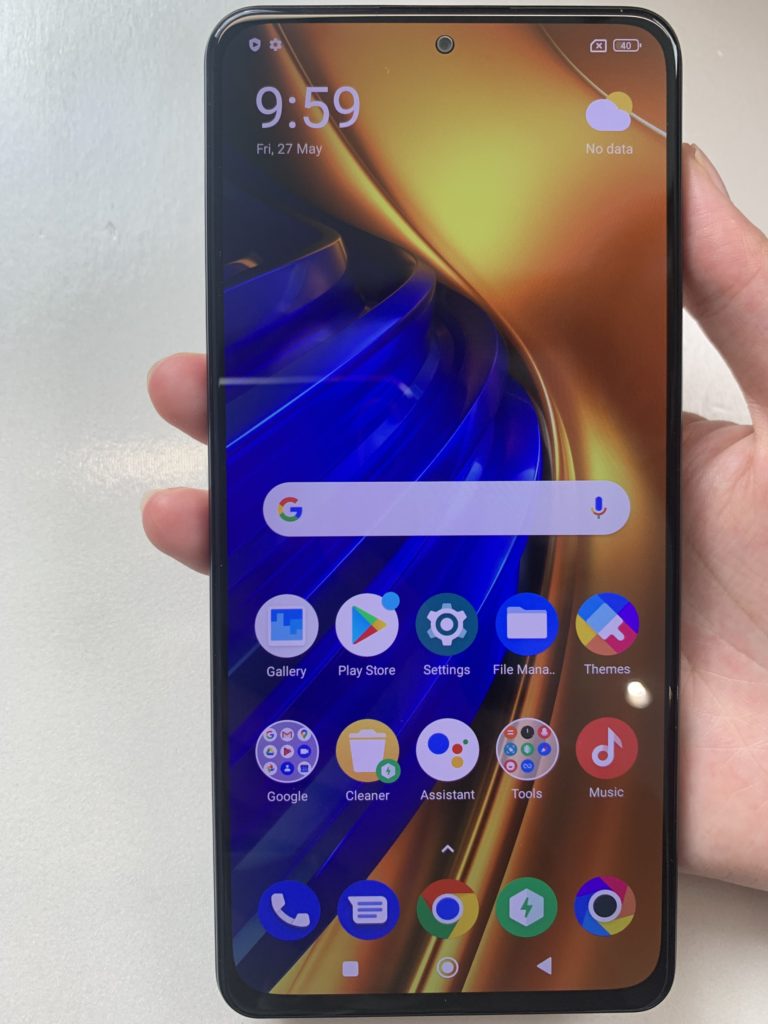 POCO F4 Battery And Charging Time
Worried about your phone battery running out before you go out? Don't worry, a giant battery is waiting for you with this phone, as POCO F4 5G comes with a 4500 mAh battery, which should last for a whole day with moderate usage. On the bright side, there is 67W turbocharging so you should be able to charge the phone in as little as 38 minutes to charge it up to 100%, and it provides more than enough power to entertain and stay active for extended periods of time. Rapid charging of the device is achieved using Middle Middle Tab Technology (MMT), a charging method that splits electric currents of circuits into two directions to improve charging stability and increase battery durability. It fully charges the device, and displays the strength in duration, with up to 27 hours of phone calls and 119 hours of music playback. Without compromising on battery size or charging speed, the POCO F4 truly offers a flagship-level charging range.
POCO F4 5G – Cameras
As an all-around flagship phone, the highlight of the POCO F4 is not only the Snapdragon 870, so the phone has provided the phone with three powerful 64MP rear cameras and exclusive OIS technology. The F4 comes with a 64MP OmniVision primary sensor, assisted by OIS and this makes the F4 the first and so far only POCO phone with an OIS model. It works in tandem with an 8MP ultra-fast sensor and a 2MP macro sensor. For selfies, the device has a 20MP Sony sensor on the front.
You may have noticed that I got excited about OIS if you don't know what it is or why we need it? To sum it up, videos and images are many clearers with OIS. It is also better to shoot at night or in low light conditions when you have OIS than other phones without OIS. Taking shots is usually faster, and it is not easy to blur images. When shooting at night or in a dark environment, the image quality is also better. All in all, the performance of the POCO F4 with 64 triple cameras and OIS is definitely worth looking forward to!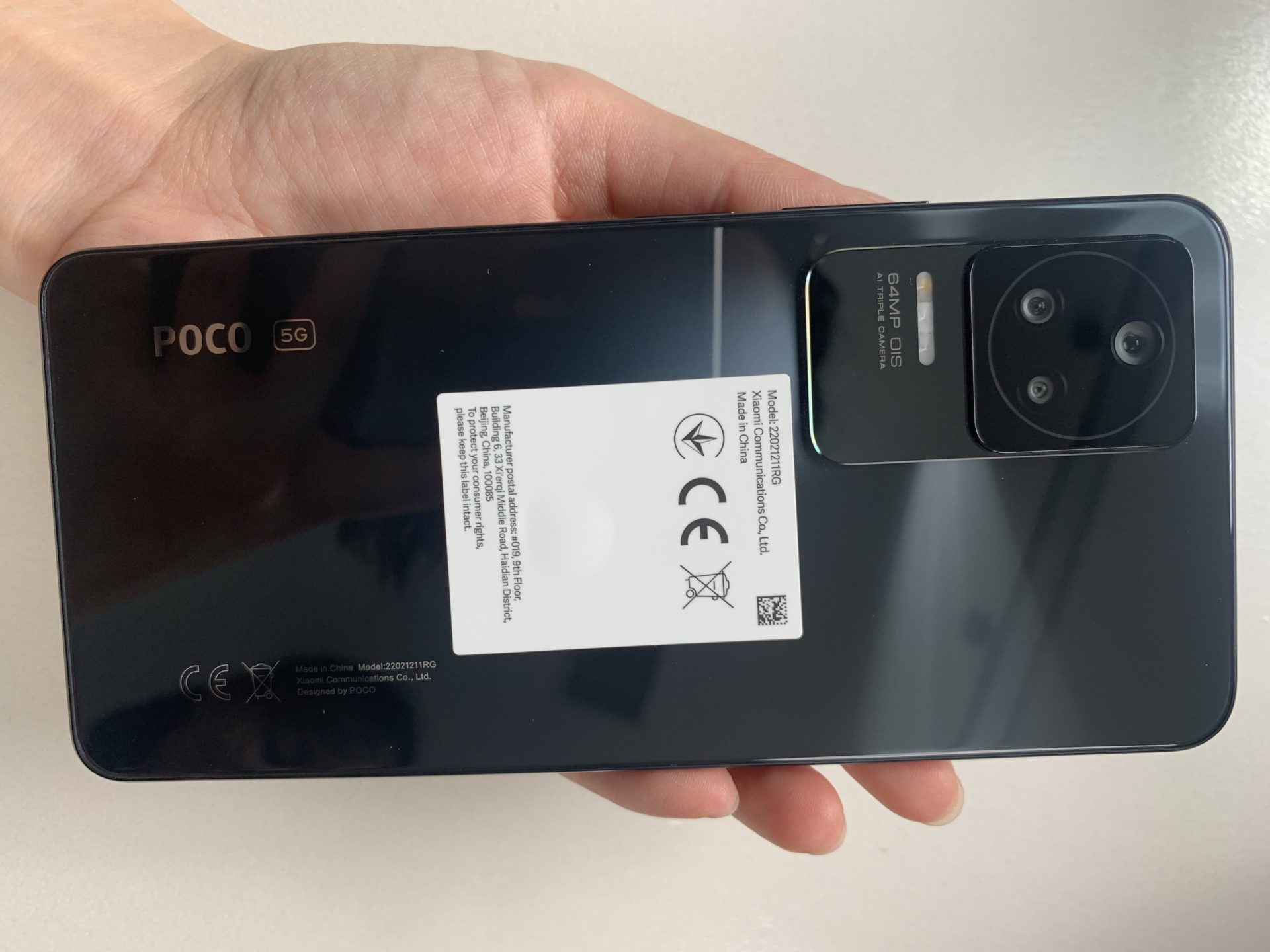 Final verdict
POCO F4 5G has a 120Hz AMOLED display that allows users to take advantage of Dolby Vision HDR in OTT services like Netflix as well. And you'll find more customization options with the F4's MIUI interface as well. Performance is the best with Snapdragon 870 + LiquidCool Technology, and a 64MP main camera with OIS for POCO F4 makes it a flawless all-around flagship. The POCO brand is known to have a good reputation and has won the trust of consumers for a long time, POCO F4 is believed to have become a popular mobile phone in 2022 thanks to its excellent flagship phone.
The price of the F4 5g in the AliExpress store is very good in the world premiere at $329 for the 6GB + 128GB version and $369 for the 8GB + 256GB version and more surprises can be found in the store, this offer is valid until 6.30. So, what are you waiting for so far, don't miss out on this great deal?