In this review, we'll look at the HooToo tripmate Filehub Wireless Travel Router, It has a built-in battery and a USB storage manager, plus a memory to backup files while traveling. and many other useful features.
Backup storage: Trip Mate Titan transfers files between multiple USB hard drives and devices to save much more space for your devices.
Wireless Router: Convert a wired network to a wireless network.
Media Streamer & Sharer: Share videos, photos, music and more on many devices.
New USB reader technology: Wirelessly recognize your USB flash drive, hard drive, and more.
External battery: Built-in 10400mAh power bank.
Chromecast support: easily connect to any network or USB storage media to stream.
To explore other options, read about the Ugreen Power Bank 10000mAh With fast charging.
Performance HooToo tripmate Filehub:
This device is very stylish and small enough to fit easily in a pocket and does a good job not only as a wireless router but can also be used as a powerful engine, media or switch, In addition to offering a variety of other functions:
Powerful portable battery enough to charge a mobile phone several times with a capacity of 10400 mAh, has a micro-B USB port to recharge the same battery. The USB-A port is actually for charging devices like your phone and other things. It can connect USB storage devices, including drives that you want to connect via WiFi and watch them from a smartphone or computer, and can connect up to four devices using a panel Connect the USB to four ports, and it is advised not to put many devices that require a large amount of external hard drive to work perfectly. Its internal memory is dedicated to its operations only, not to be used as storage.
WiFi can be used in several ways to create a private and secure network such as:
Allow access to USB storage devices.
Use it as a router to connect it to a wired network connected to the Internet.
Use the device as a bridge, by connecting the wireless WiFi device to it, and then resend the signal to a second WiFi network. The main purpose is to enhance the dimmed WiFi signal by placing it halfway between you and the WiFi you are trying to access.
Its web interface is easy to use Once you attach your storage devices, you can see the files there. Automatically creates four empty folders on each device you've added, for music, videos, and sharing. But trying to transfer files is not easy at all.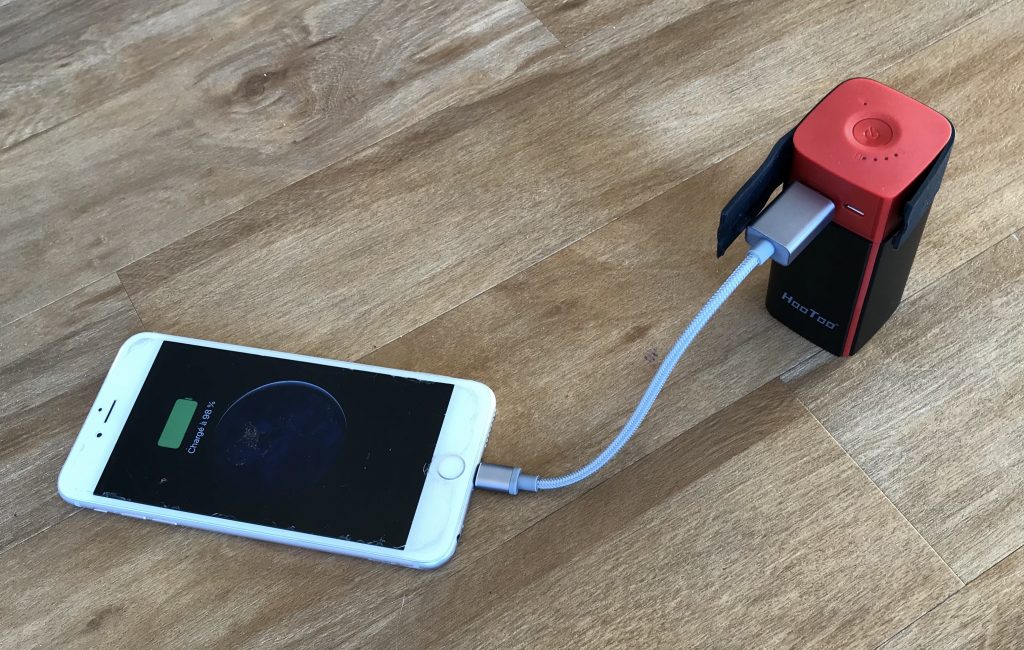 How to connect HooToo tripmate Filehub:
Samba must be enabled under TM05 settings, for your computer to see it. If you are on its own WiFi network. You can use File Explorer or Google Chrome to open any of the devices you've connected to and manage your files in the usual way.
On your Android device, you can use ES File Explorer or any browser to access it or via the device's app.
Its IP address (10.10.10.254 by default) and the user's "admin" and password (empty by default and can be changed). You can only access the Photos folder on your iPad / iPhone and don't work with a Mac hard drive.
Conclusion:
HooToo tripmate Filehub Regardless of the build quality and intuitive design of travel and affordable price, it offers many features for its users, so it is difficult to overcome.