In this review, we'll look at the LaMetric Smart Time Clock, connected to Wi-Fi a track your time, weather, emails, followers, news and any other metric you need as long as connected to the Internet, and displays it in almost real-time through its digital interface, so it keeps you from following it all individually. Which can be configured through its own application from Android or iOS for free.
Features of LaMetric Smart Time Clock
Always get precise time and show your difference with thousands of clock faces.
Track weather, emails, events, tweets, followers, news, deadlines and other metrics in real-time.
Get notifications from Netatmo, Alexa. Toggle Philips Hue, WeMo with the click. Works with IFTTT.
Wake up to your favorite Internet radio stations, stream smartphone music to stereo speakers.
A standalone Wi-Fi device, iPhone or Android smartphone is needed for configuration only.
LaMetric supports 802.11 b/g/n 2.4 GHz networks.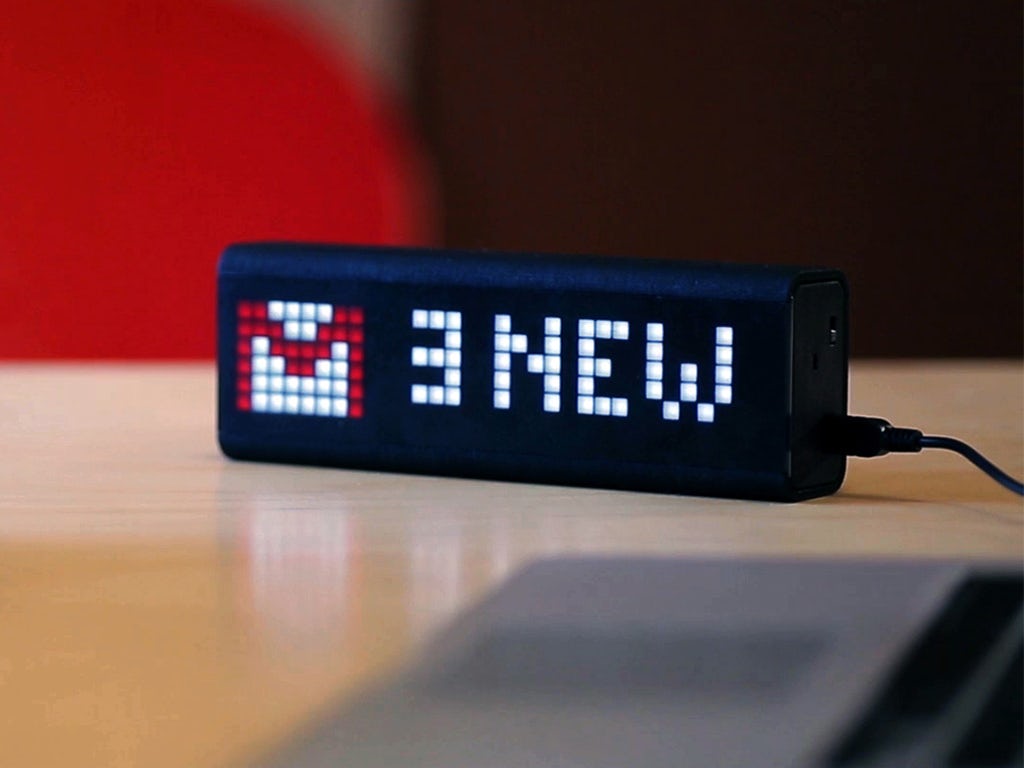 You may also like the best pixel art Bluetooth speaker Divoom Tivoo Max Review– All You Need to Know.
Design:
LaMetric Smart Time Clock comes in a stylish black balloon plastic frame. The front panel acts as a screen with a block of LEDs with a layer of diffusion, which helps provide the device with good viewing angles – easy to see the screen even at very wide angles. It weighs only 0.223 kg and is very light and allows you to place or hang it anywhere.
At the top of the interface: the left and right buttons to navigate between applications, and the middle button to take related actions, the Back and Next buttons let users navigate between different applications, while the Action button lets you interact with those apps.
ere is an ambient light sensor, which helps LaMetric time to know when its LEDs light up.
The back of the LaMetric Time has a micro USB power cable port and a headphone outlet.
There is also a pair of stereo speakers on each end of the device. It may not be of super quality but it meets the needs of the device.
Below the left and right speakers, there are buttons to adjust the speaker volume and turn the device on and off.
Applications LaMetric Time:
LaMetric Smart Time Clock has its own app available in the Apple Store and Play Market. It has 5 pre-installed apps: Alarm Clock, Weather, Internet Radio, Timer, and Stopwatch. LaMetric Appstore reinvents the watch with apps from different developers to your taste.
You can also configure how apps are displayed – you can automatically scroll the view from app to app, use the previous and next buttons to scroll between apps, or keep one app restricted at all times.
The app guides you through the entire configuration process step by step. And you can customize basic options like screen brightness, screen saver, text size and animation, etc.
Note: Please refer to the user manual before using the product for details.