Teclast A60 Pro is an ideal power bank for anyone because of the high power consumption of digital products or even in the event of a long power outage, it will power your devices for a very long time thanks to its 57,000 mAh capacity. It also has a LED display, supports fast charging, and can charge up to 4 devices simultaneously, including laptops.
57000mA·h Large Capacity
22.5W Super Fast Charge
Dual Input And Four Output
LED HD Digital Display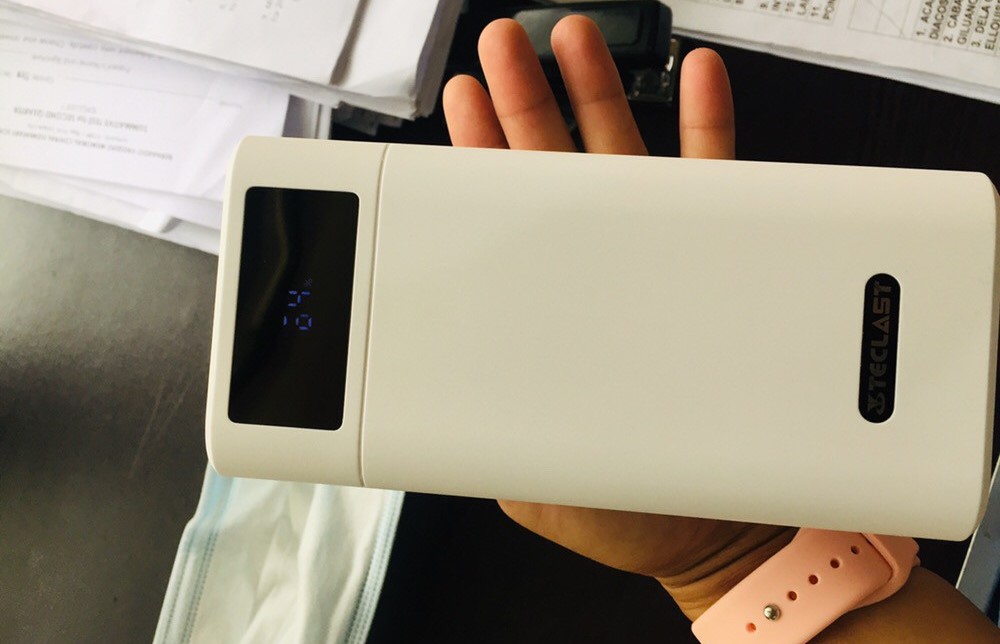 Design And Build Quality
The body of the Teclast A60 Pro is made of matte white (black) plastic in a rectangular shape, at the top of the interface there is an LED display that shows the percentage of the battery, For output and input interfaces are at the top and there is a button on the right side that is used to control the power output, and the power indicator will light up in white as soon as you click. Although it is not small and weighs about 1.2 kg and measures 163 x 77 x 63 mm, it is portable.
Teclast A60 Pro Performance
The output and input interfaces of the Teclast A60 Pro power bank are at the top, three of the USB-A are output interfaces, and Micro USB and Type-C are the input interfaces.
Type-C Two-way fast charge (18W Fast charge Compatible 5V/9V/12V)
Input parameters: Micro / Type-C: 5V / 2.4A ;9V / 2A (MAX)
USB Output x 3: 22.5w fast charge (QC3.0, QC2.0, AFC, FCP, SCP, VOOC, PE2.0, PE1.1)
The capacity is 57,000 mAh, which is only 80% can be extracted, then we are talking about a convertible capacity of 46,000 mAh, which is enough to charge 10x in the case of a regular phone with a capacity of 4,500 mAh, so it can run for two weeks In the event that your use is medium and with one charge.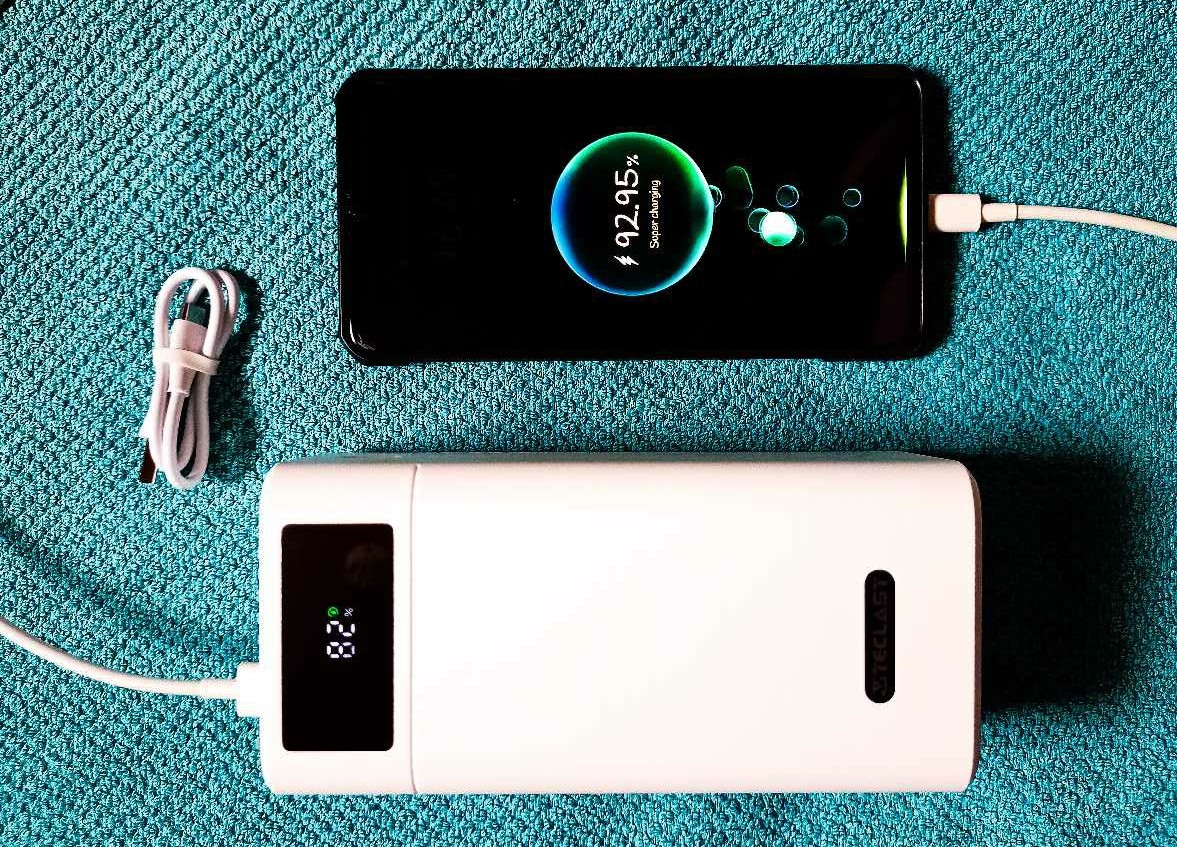 However, it can charge a total of four 22.5W outputs, up to 5A. 1 Type-C, which laptops can also feed the average ultrabook class of, or 4-6x, so a workweek can come without power. Overall, the Teclast A60 Pro offers high performance in all aspects and even competes with ROMOSS PEA60.
Tips:
Due to the large capacity of this product, it is recommended that the product be discharged to 0% after receiving it, and then recharge the battery to 100%, and it is not allowed to be interrupted during charging to complete the battery activation if the activation is not completed, the date of the battery indicator may be inaccurate.
Note:
While the battery is charging at 0%-100%, if the charging is interrupted due to a power failure, the charging cable is loosened, the power bank is pulled out, etc., please follow the above steps to activate the battery again.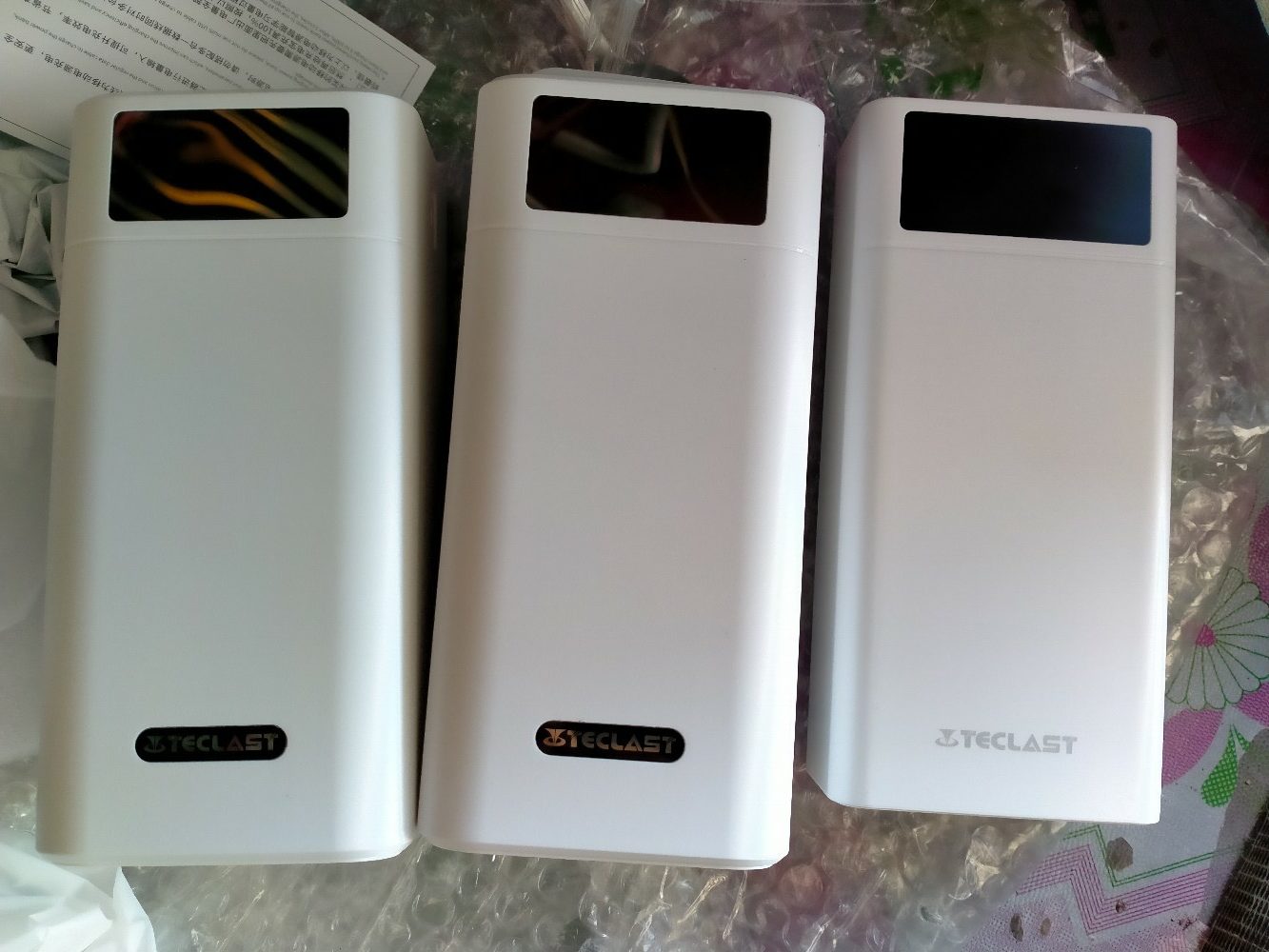 Teclast A60 Pro Price And Where To Buy
The Teclast A60 Pro Power Bank is currently available on Banggood for a very good price, I recommend this product for anyone who suffers from a power outage in his area or needs power when going out on trips, This power bank is your best reserve for you. So, don't miss out on this great deal. And to view its price or buy it, you can access the offer by clicking on the store icon.
Teclast A60 Pro power bank
Charging cable
Manual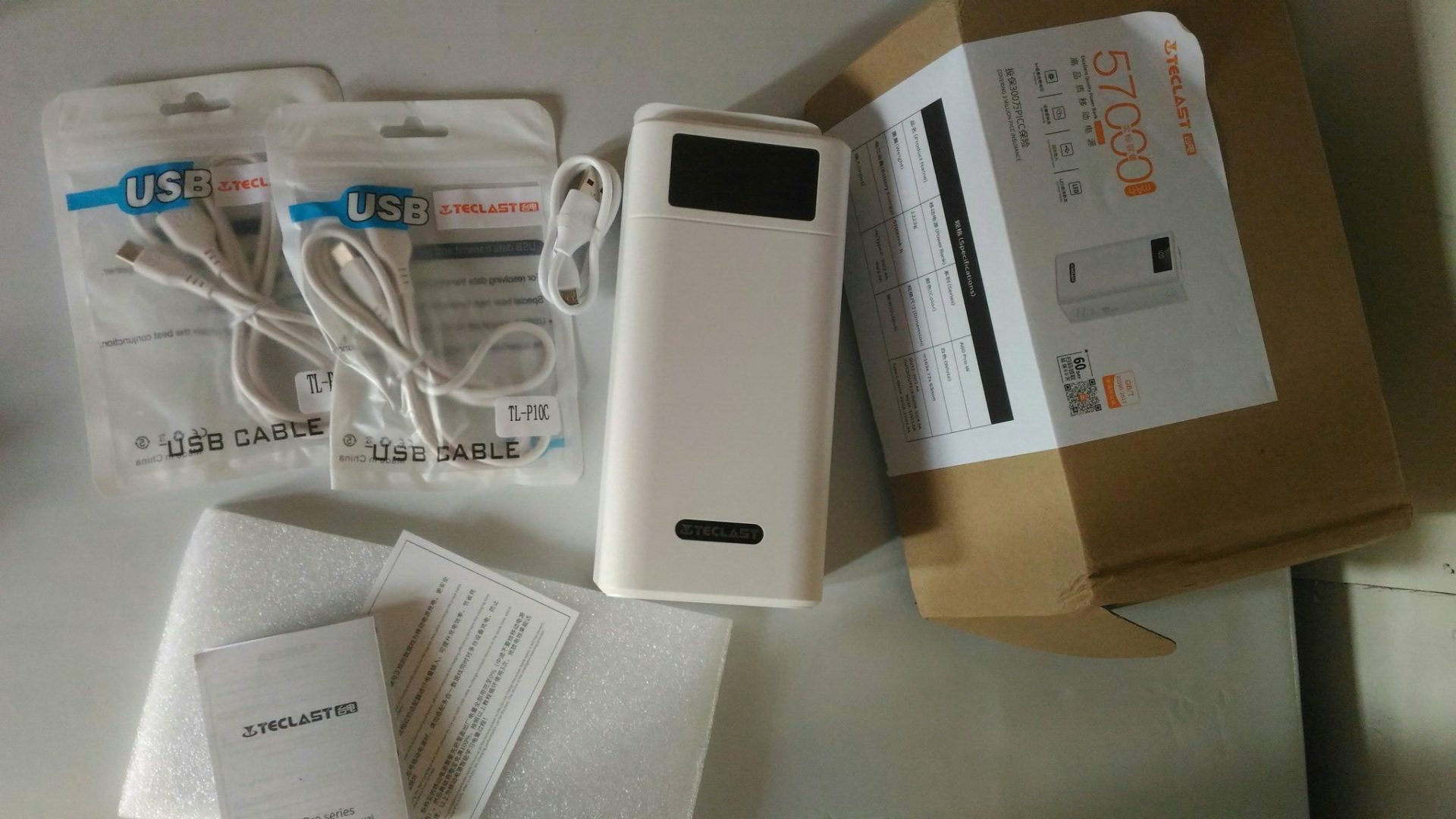 Teclast A60 Pro Specification
Model: A60 Pro
Colors: White, Black
Battery capacity: 57000mAh
Weight: 1223g
Specification size: 163x77x63mm
Input interface: Micro USB/ Type-C(Support 18w input)
Output parameters: Type-C + OUT1 + OUT2 + OUT3: 5V / 3.0A
OUT1: 5V / 2.4A
OUT2 / OUT3: 4.5V / 5A ;5V / 4.5A; 9V / 2A; 12V / 1.5A
Output Type-C: 5V / 3A, 9V / 2A, 12V / 1.5A
Input parameters: Micro / Type-C : 5V / 2.4A ;9V / 2A (MAX)
USB Output x 3: 22.5w fast charge(QC3.0 , QC2.0 , AFC , FCP , SCP, VOOC, PE2.0 , PE1.1)
Type-C Output: 18w fast charge(PD3.0 , PD2.0 , AFC, FCP , QC2.0 )
Compatible with QC / PD / AFC/ FCP / SCP / VOOC / PE2.0 / PE1.1
Type-C Two-way fast charge (18W Fast charge Compatible 5V/9V/12V)
Compatibility: Mobile Phone, Tablet/iPAD, Music Player, Portable Gamer, Sports/Action Camera and lots of USB charging devices
Large Capacity: Once charge, can be used for 15 Day
High-Density Lithium Polymer Battery
LED Number Display/Indicator
Applicability: Mobile phone, Table, HIFI Player, Camera, Digital Camera, Portable Games, Sports Camera