In this article, we will take a look at the Features of LyRay, which is a smart alarm clock that comes with Speaker to play your favorite music, connects with your phone or computer via Bluetooth, and has the ability to play music directly using an external memory card. this speaker also supports radio playback, and most importantly it can work as an alarm clock digital That is why I like his Name it LyRay Wireless all-in-one at this Review. Attractive shape with a mirror-shaped facade, and amazing features.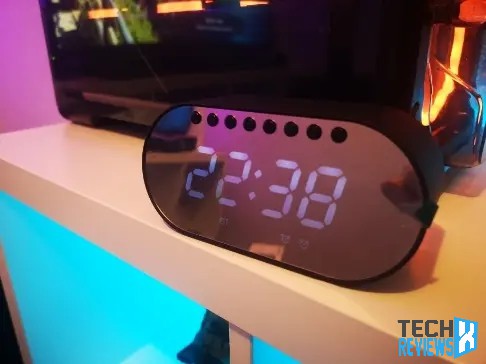 Features LyRay Wireless all-in-one
Not only a speaker, still a smart double alarm clock.
Mirror large screen design, HD mirror display.
HiFi sound quality, the bass is mellow and natural, and the middle and high notes are clean and clear.
Double speaker sou.nd, surround stereo.
Bluetooth 4.2, wireless free play, compatible with more devices.
2000mAh large capacity battery, 12h music Time.
Wireless connections, TF card playback, Audio line input.

The device is great as a beautiful form and idea, it has a front mirror smart displays time and acts as an alarm and at the same time a loudspeaker and not one but two to listen to your favorite songs via TV Cart, and also radio for this I called the device all in one.
In addition to the 2000mAh battery, you can enjoy your music for up to 12 hours and think that's good especially when you're away from home.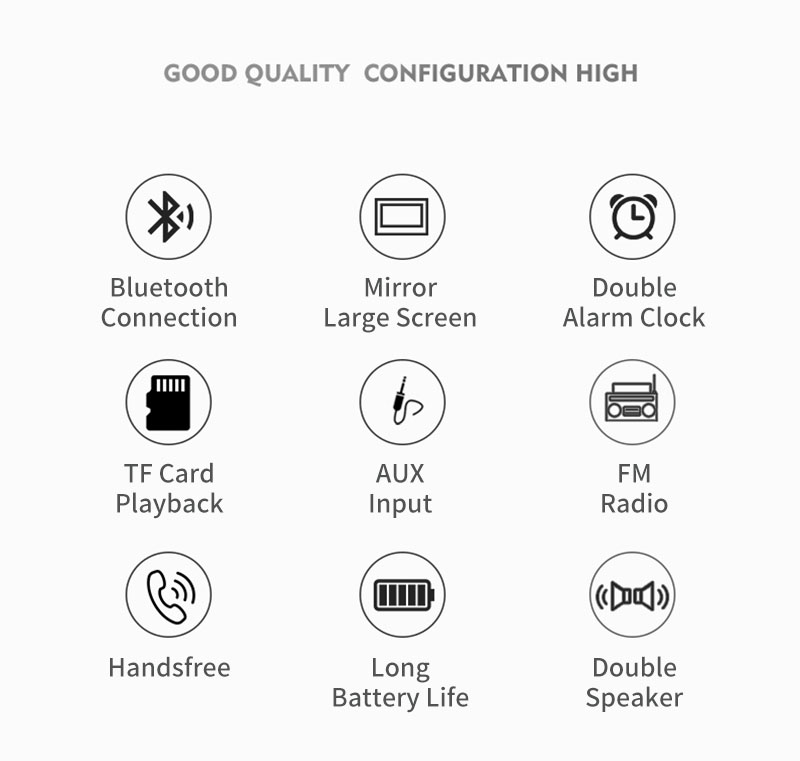 Since it has Bluetooth 4.2, you can connect it to your phone or computer and make calls to it all within 10m, This is a distance that may decrease if there is a barrier between the two devices.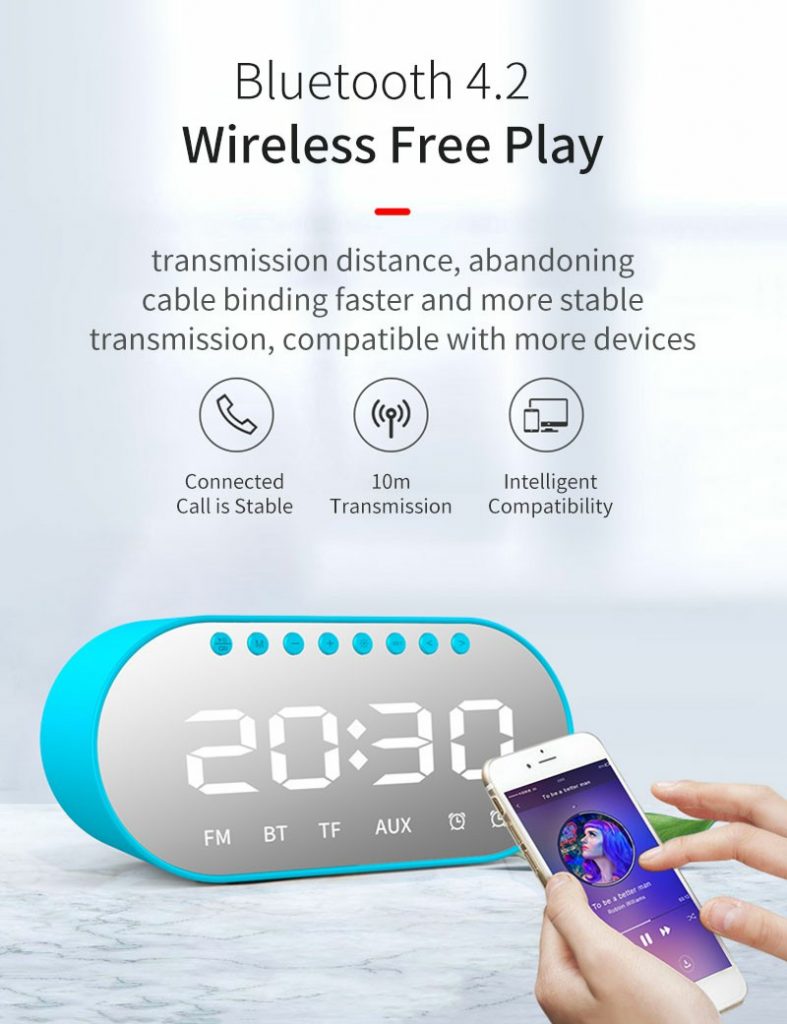 But the sound quality is important in such devices do not worry dear sound quality is good is not the best thing but do the purpose.
You may also like Huawei Bluetooth Wireless Portable Speaker Review – All You Need to Know, And purple I did my job in LyRay Wireless all-in-one Review.
LyRay Wireless Bluetooth Speaker Double Alarm Clock Price and availability:
The LyRay Wireless Bluetooth Speaker Double Alarm Clock is currently available on Banggood store for just $13.50. This is a very good price. To view its price or buy it, you can access the offer by clicking on the store icon.

Wireless Bluetooth 4.2 Portable Speaker
Charging Cable
Instructions Manual