Until now, it has been difficult to get an inexpensive TV Stick with Google certification that allows you to watch media in high quality on streaming platforms such as Netflix, Prime Video, and others. But thanks to MECOOL KD5 is an interesting streaming device that brought good performance and a nice selection of features.
That comes with a Google Certification DRM level L1 to stream HD or 4K and is equipped with an Amlogic S805X2 SoC which offers superior performance in all tasks and is supported by AV1 decoder and powered by Android 11, in addition to 1GB RAM and storage capacity of up to 8GB, all this allows you to watch and enjoy thousands of movies and series in 4K resolution and HDR10 support. Regardless of how cheap it is, let's dive in and see if it's worth the money.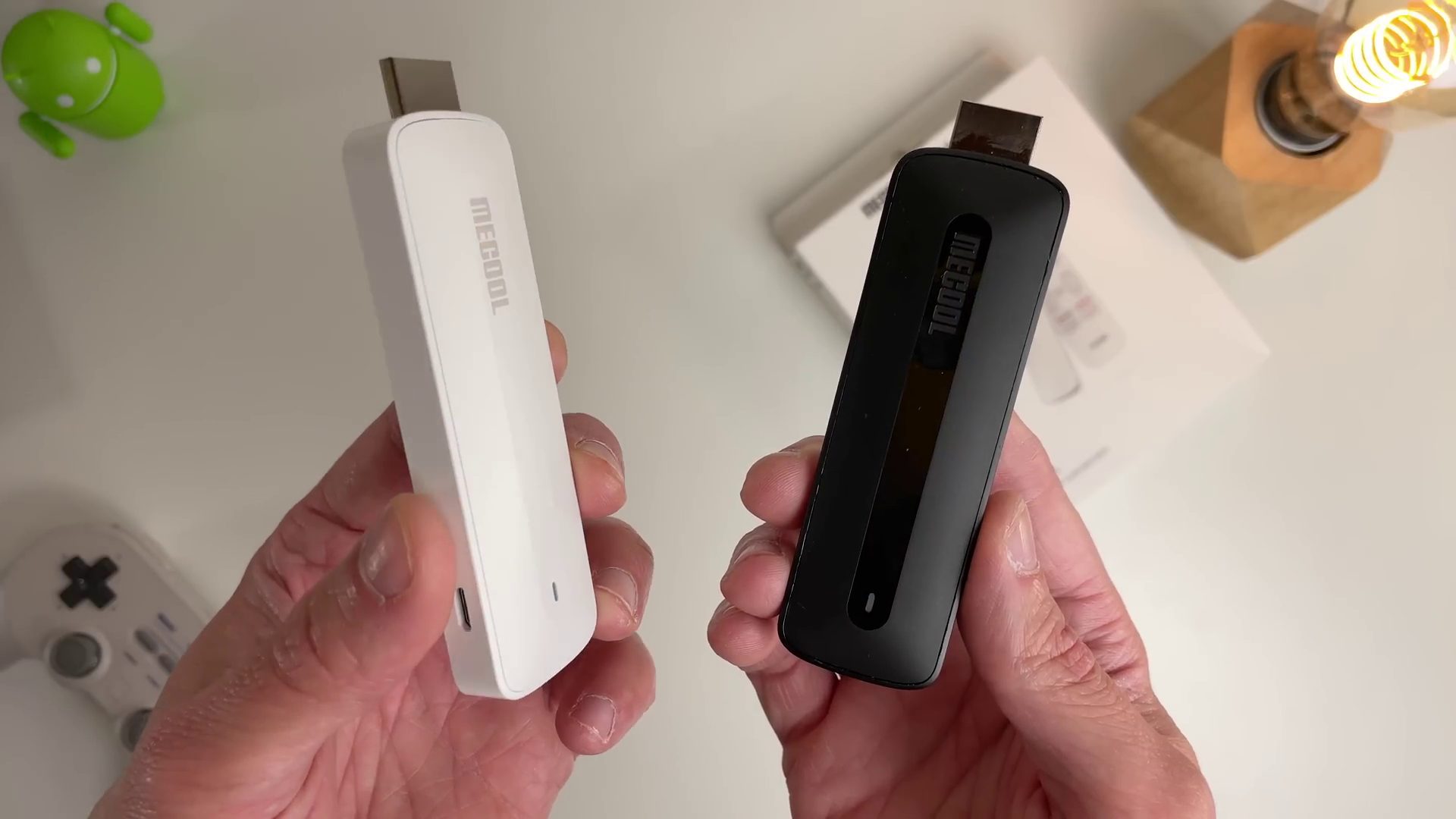 Amlogic S805X2 Quad-Core SoC
ARM Mali-G31 MP2
Android 11
Google Certified Widevine L1
LPDDR4 1GB, eMMC 8GB
2.4 & 5G Dual Wifi
Support 4K Youtube, 4K Primevideo, Netfli
Supports HDR10+, AV1
Support OTA update, Google Assistant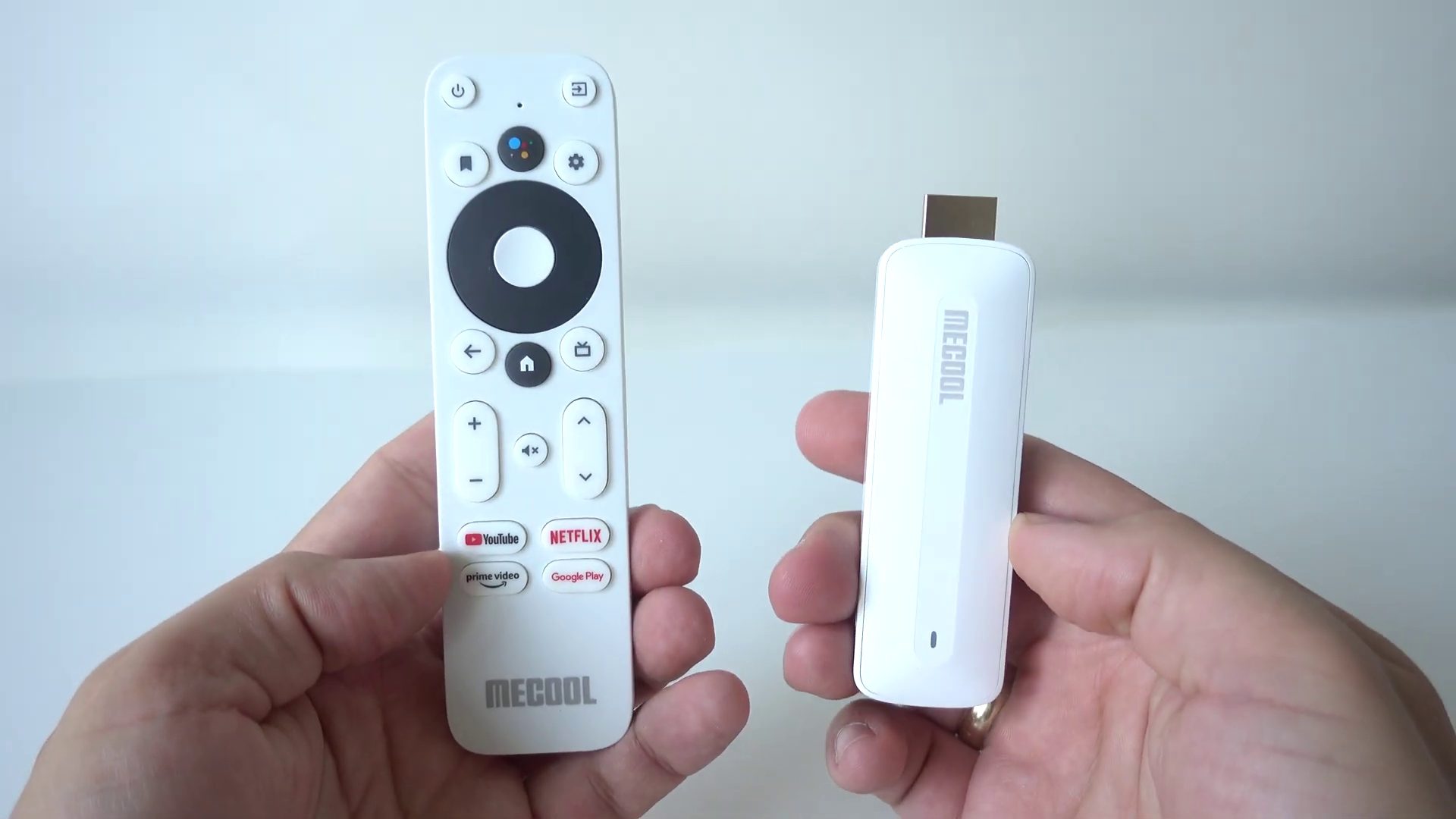 Design And Build Quality
The design implemented in the MECOOL KD5 is beautiful and with professional touches, however, you will not need to design anything because the TV Stick will be behind the TV, the device is a durable rectangular plastic case that has been compressed to be closer to the lighter, with the MECOOL logo on the top. On the front, there is a LED that lights up when the device is turned on. Moving on to the ports, there are not many just HDMI 2.1, and Micro USB for the power supply, It obviously lacks many important ports like a microSD reader or ethernet port, this is a big drawback compared to other competitors.
Last, but not least, the Mecool KD5 comes with a dedicated Android TV remote. With this remote, you'll be able to control all of the content and navigate the interface. There's a Google Assistant button-up top with four buttons to take you right to Netflix, Amazon Prime Video, YouTube, and the Google Play Store. Along with that, there's a built-in microphone you can use to speak to the Google Assistant.
Under The Hood
When it comes to performance, The SoC used in the MECOOL KD5 is Amlogic S805X2, the new chipset from the Amlogic S8 series is dedicated to Full HD Android streaming devices. However, compared to its predecessors, it introduces significant changes. Amlogic S805X2 is a Quad-Core Cortex-A35 CPU manufactured in 12nm and provides 32% lower power per core and increasing 25% efficiency, But less powerful than the Cortex-A55 that we have in the S905X3 and S905X4 of the higher range.
So, KD5 offers good performance without forgetting the 1GB RAM for multitasking it is not running very fast and has a storage capacity of 8GB eMMC without supporting TF card slot to expand, But, can be expanded using an OTG cable. Unfortunately, one of the weaknesses of this TV box is a small memory ( RAM & ROM), which is the minimum, and in 2022 I think it is not acceptable, and more memory capacities must be provided to choose.
Connectivity Of MECOOL KD5
For connectivity, the MECOOL KD5 box contains 2.4GHz / 5GHz WIFI IEEE 802.11 b / g / n / ac dual-band, the network is acceptable but not the most stable, with the absence of the LAN port, that's why I recommend 5GHz because it provides better quality and Faster data transfer. And has Bluetooth 5.0 which is fast and works well.
Software
One of the strengths of the MECOOL KD5 TV Stick is that its equipped with an Android 11 operating system to provide you with a more efficient and secure operation, better compatibility with the latest applications, and thus better user experience (not rooted).
launcher
In the beginning, it's fast to boot up, it will not take 30 seconds to take you directly to the launcher with some configuration wizard, where we can connect to the Wi-Fi network and define which apps will be installed by default.
The launcher is clean with a flat design and has a complete desktop layout for Android 11, what I find missing is the lack of a navigation bar and status bar for easy navigation and multitasking. but, you've got shortcut Apps that you can customize yourself. The overall performance is very good, we can move smoothly and quickly between menus.
Not only will it show you recommendations, but the app will also keep track of your watch history across different services. They all live on the same carousel, so you'll see your Tubi history right next to the movie you didn't finish on Disney+. If you're looking to have a fully-featured TV operating system, you will be able to have everything you need with Android TV 11.
However, Google Assistant is integrated into the remote control, and thus users simply press the Google Assistant button to activate voice control and ask an unlimited number of questions such as checking weather information, finding the latest blockbuster, playing popular music, etc.
Applications
Android 11 allows the installation of apps from Google Play Store (Google Play Store version for Android TV OS) and contains pre-installed apps such as YouTube, Amazon Prime, Disney Plus, Hulu, Spotify, Tubi TV, and many more.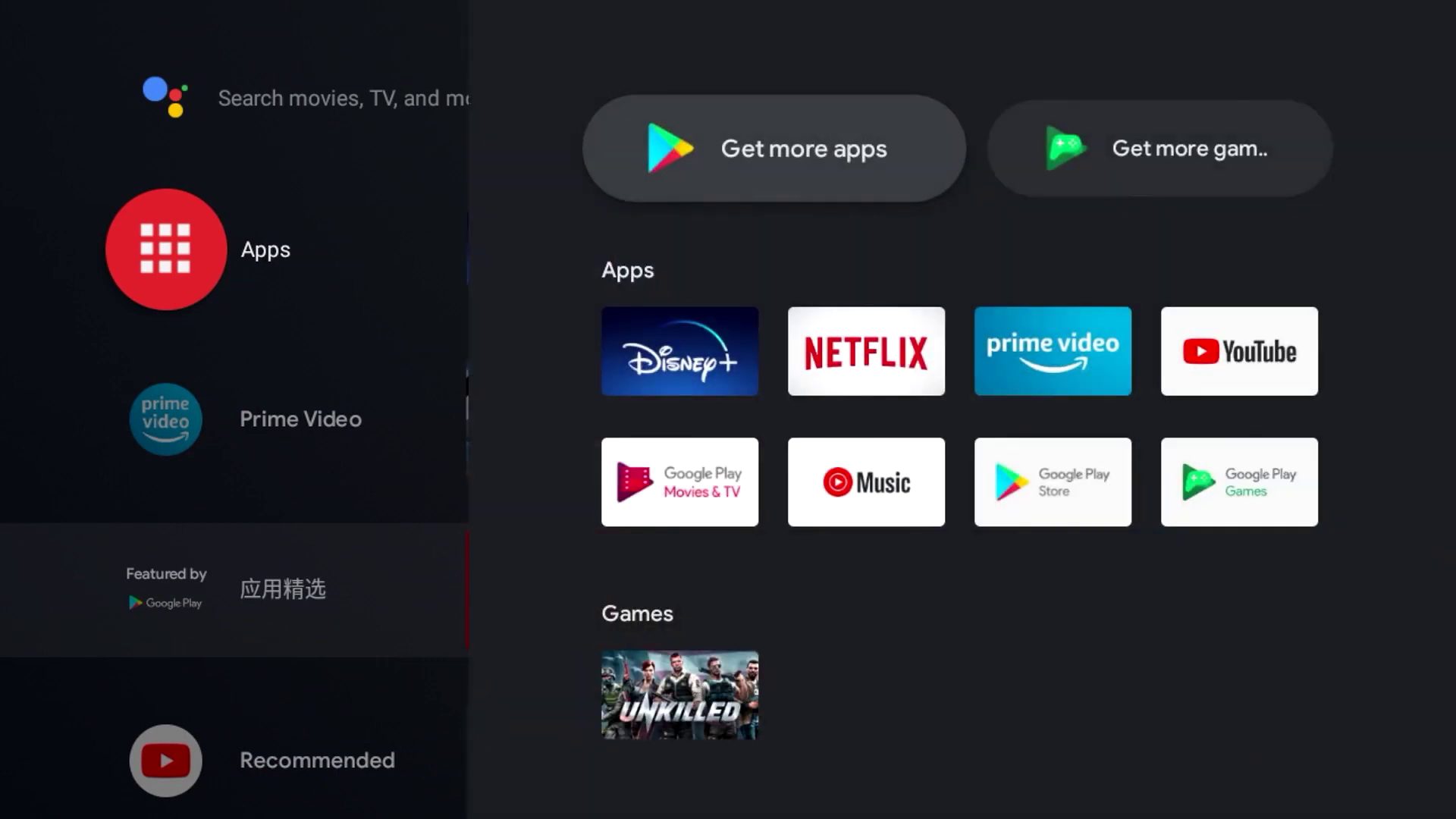 As an added bonus, this device has Chromecast built-in. This means that it's quick and easy to stream content directly from your phone to your TV.
Mecool KD5 supports Google services and allows you to install the full app that is available in the play store because is a certified Android TV. you can use a third-party store or use the Google browser to search the apk app, then download and install the app you want.
This is the official Android TV OS, so you don't get features from the mobile version such as root access, navigation bar or status bar, screen rotation, etc. But, KD5 Supports OTA updates, so it is necessary to solve some possible problems or upgrade the system.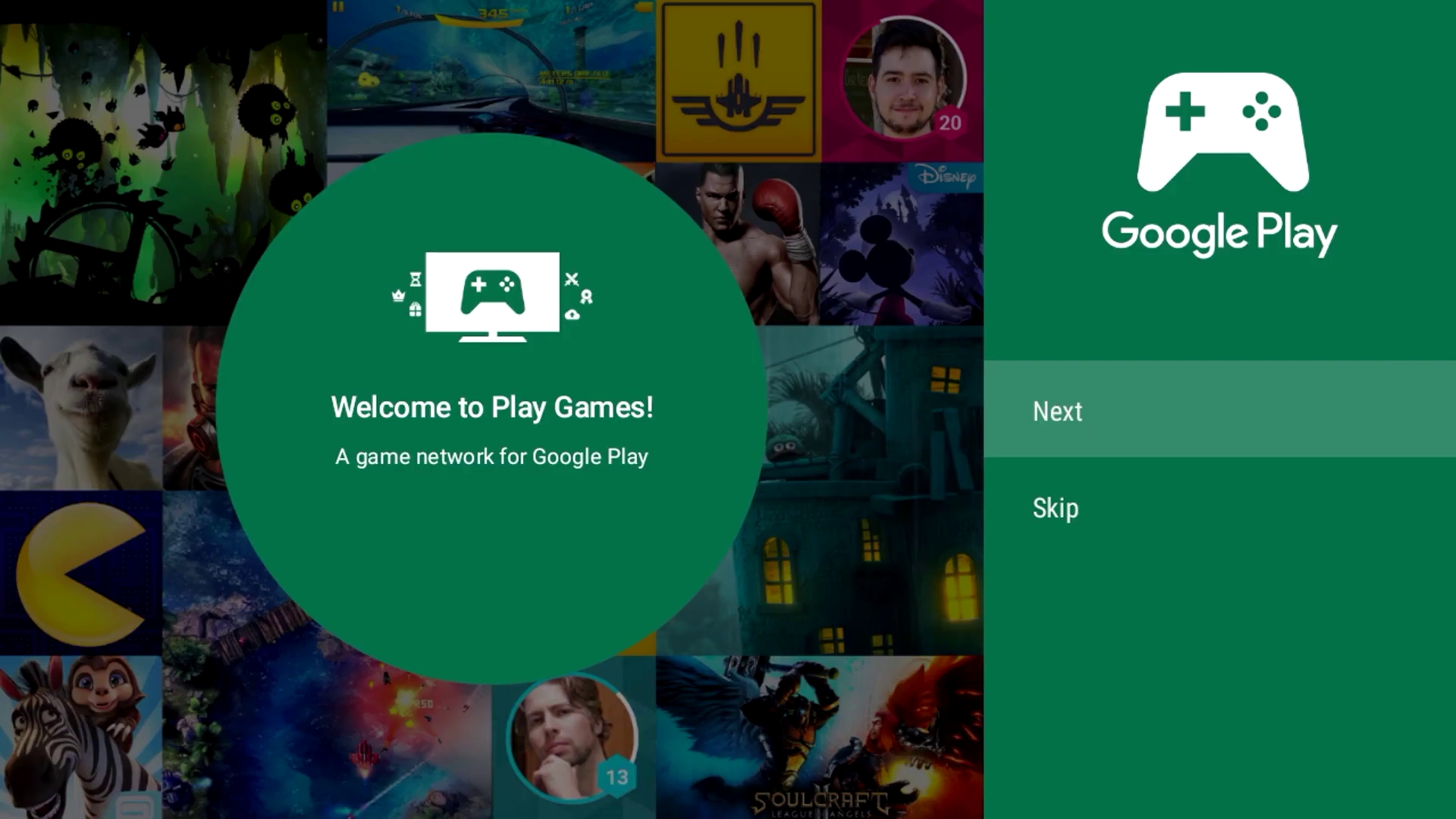 Mecool KD5 Performance
The KD5 TV Stick offers you a good solution if you are a fan of series and movies and like to enjoy the highest possible resolution, then this device will give you a resolution of 4K with HDR and compatibility with most programs that display video content with the ability to play some games with a great experience.
Video playback
Mecool KD5 supports 4K 30fps video output via HDMI 2.1 port which brings you high definition viewing and fluent video playback, making it the highest resolution signal available for home movies to let you watch 4K movies smoothly, every detail of the screen is clear and with high color saturation and quality excellent picture, no lag or stuttering, that's the strength of this device.
Mecool KD5 Streaming Service
As it's known, it's not possible to watch paid services like Amazon Prime and Disney Plus in 4k because these applications require specific licensing, But KD5 has the DRM support level L1 to stream HD or 4K, And this is where the strength of the Android TV OS, which you cannot find in the other TV Stick.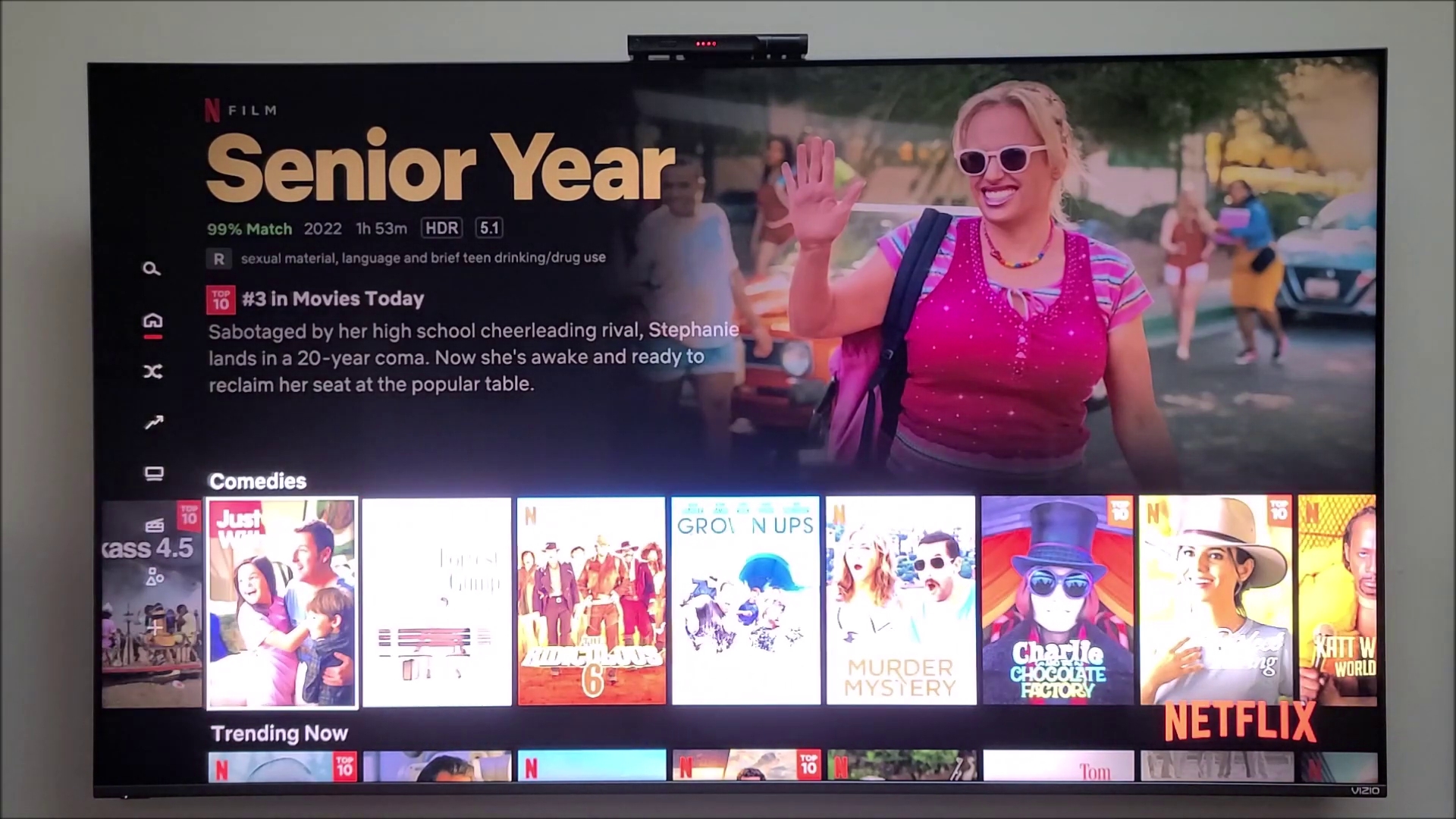 However, IPTV services remain one of the solutions that you will find on this device and support any high resolutions you want, and there are also other programs similar to Netflix for free.
AV1 is a high-performance, royalty-free video codec that provides 20% improved compression efficiency over HEVC/VP9 and manages to save up to 30% in bandwidth for the same image quality.
YouTube Quality
When you go to YouTube, you can play videos on 4k 30FPS HDR, and this is the maximum limit to enjoy high quality without freezing and with smooth performance, although playing videos on 2k will be more than enough. However, this box has a maximum refresh rate ranging from 40 to 60 fps on average in FULL HD / 2k.
Play Games
The graphics processing in the Mecool KD5 is based on the Mali-G31 MP2, which offers good performance on medium games like Asphalt 8, and this is at a resolution of 1080p because at 4K the situation will be disastrous, as for powerful games like PUBG or Call of Duty you will be able to play with low settings, that is why I think that the rest of the games will not face any problems and the gameplay will be smooth for the best gaming experience.
When you put this KD5 under pressure its temperature can be reached 75ºC or more, causing a performance little drop. But on normal use like watching movies, the temperature is acceptable between 50ºC – 60ºC And I find that the cooling system is fine on this box.
Final verdict
Finally, for watching movies and TV shows, the Mecool KD5 TV Stick will not disappoint you, its provided good performance, especially in playing 4K videos without any problems, as for YouTube, 4K resolution may have some delay, All the popular TV streaming apps are available HD even Netflix, playing games was ok, the launcher remains fast and the system we have is Android TV 11, which is very stable, moves very smoothly, is one of the most powerful TV platforms out there. You have access to all of the most prominent streaming services on the market like Nexflix, Disney+, Hulu, Tubi, Prime Video, YouTube TV, and thousands more. We can run any game or app compatible with Android TV, What bothers me is a little memory. Currently, on the market, you can find not many devices that can compete with MECOOL KD5 for under $60.
MECOOL KD5 Price And Where To Buy
The MECOOL KD5 TV Stick is available on AliExpress Store for an excellent price So, don't miss out on this great deal. And to view its price or buy it, you can access the offer by clicking on the store icon.
MECOOL KD5 TV Stick
5V/1A Power adapter
Micro USB Power Cable 1m
HDMI Extended lead 0.3m
BT remote control
Quick Start Manual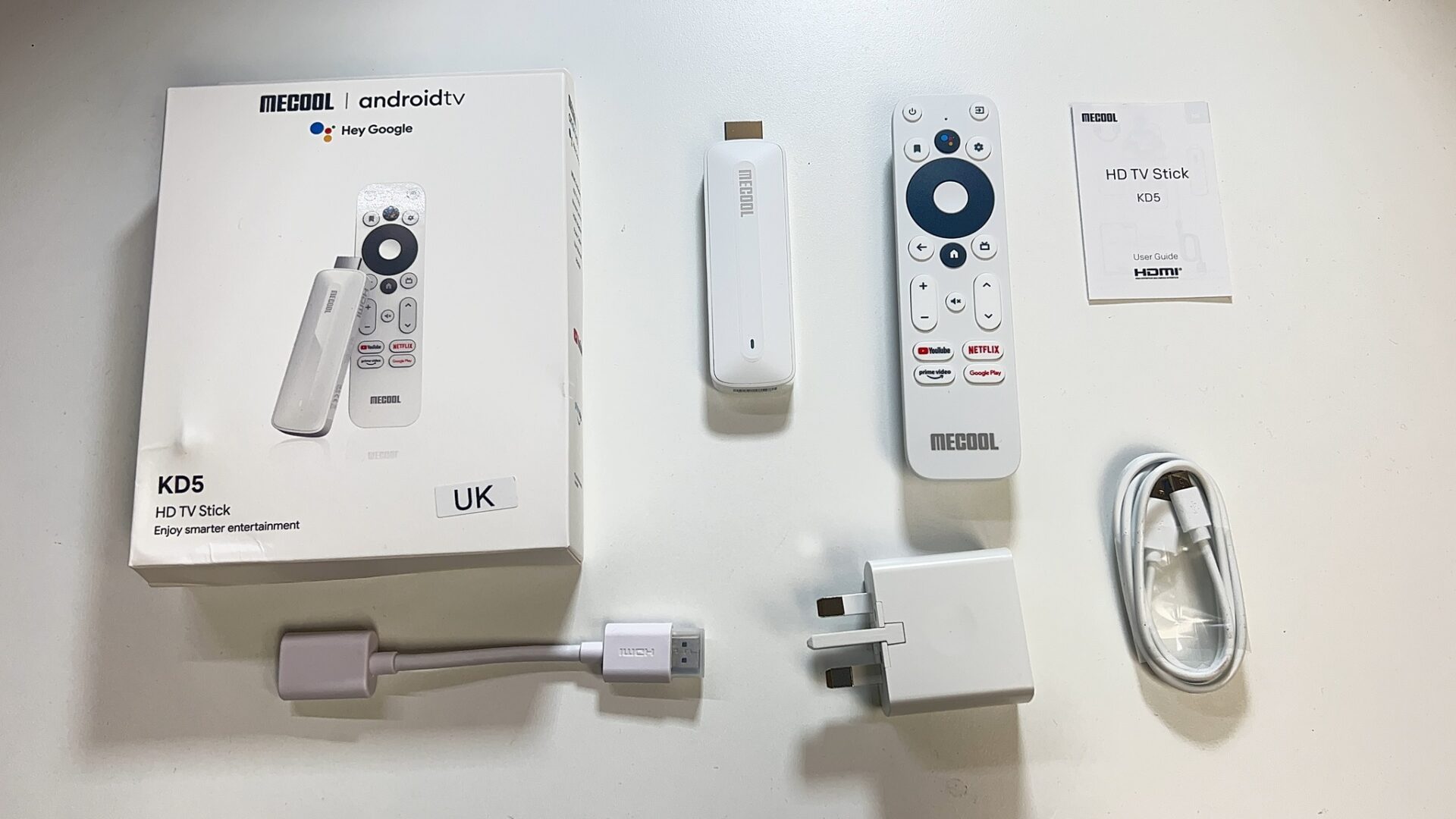 MECOOL KD5 Specifications
CPU
Amlogic S805X2 Quad A35
SDRAM
1GB LPDDR4
FLASH
8GB eMMC Flash
WiFi
2.4GHz & 5GHz Wi-Fi5 1*1 + BT Antenna
Bluetooth
BT5.0
OS
Android TV based on Android 11
Video decoder
– HEVC H.265
– MPEG-4, MP@ML, MP@HL profiles
– AV1, VC-1/VP8/VP9
HDR
HDR10, HDR10+, HLG,
Audio Formats
MPEG Audio Layers 1, 2 &3, MPEG-4 Audi
AAC-LC, AAC-LC + SBR Level 2, AAC 5.1
HE-AAC Level 2 & Level 4
Product Size
92.5*29.5*14.5 ( mm )