A short time ago, Umidigi company published the teasers for its new smartphone Umidigi BISON, which says its comes with a stylish and robust design similar to the phones intended for games. This could be a new series phone you would Umidigi offers or just a transient phone from the company, this is what we will get to know in the future. And The specifications and price have not been announced.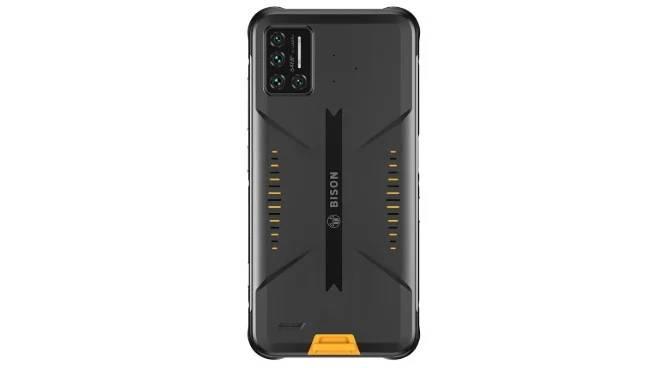 Design And Specifications For Umidigi Bison:
Overall, UMIDIGI BISON gives a solid look as leaked photos show that the new smartphone is very similar to the UMIDIGI A7 Pro design. So that in the interface, BISON there is nothing to distinguish, but what attracts attention is that the screen is without bezels, This is rarely what we find in in modern rugged smartphones that come with large edges, and have a drop notch for the front camera, which is likely to be 16MP.
From the back, BISON comes with quad cameras and a better sensor for the main 64MP camera from Sony IMX, and on the right of the camera, there are three small points on the back panel that may be new sensors. In the middle of the back, there is a name "BISON" with a unique symbol that expresses it, And on the corners, there are pillows for more protection and more comfort when carrying the phone.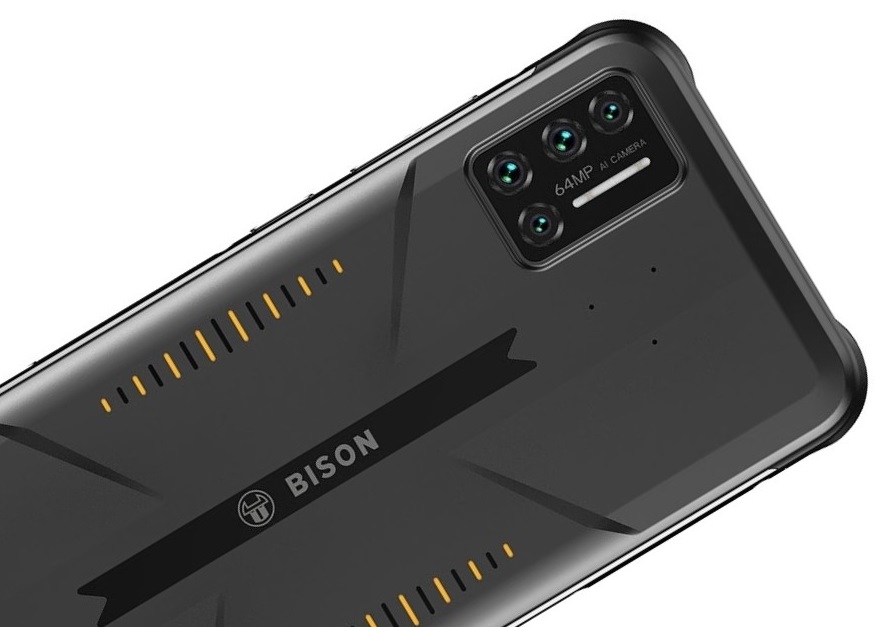 Other features and the final design are still unknown but we expect BISON to come with a larger battery, a better SoC and a large screen which is shock resistant and water and dust resistant with IP68 / IP69 rating and has two customizable buttons with a fingerprint scanner on the power button On the side. Regarding the operating system, as usual, it will be Stock Android 10.
For more accurately, We expect that UMIDIGI Bison comes with a 6.5-inch display 2340 x 1080 resolution and a MediaTek Helio P70 or P90 chip to enable you to play challenging games with medium to high graphics settings with a decent number of frames per second, And up to 6 GB of RAM, and 64 or 128 expandable internal storage with MicroSD cards, and a 5000 mAh battery with a type-c port and fast charging 18W because a battery of this size takes some time.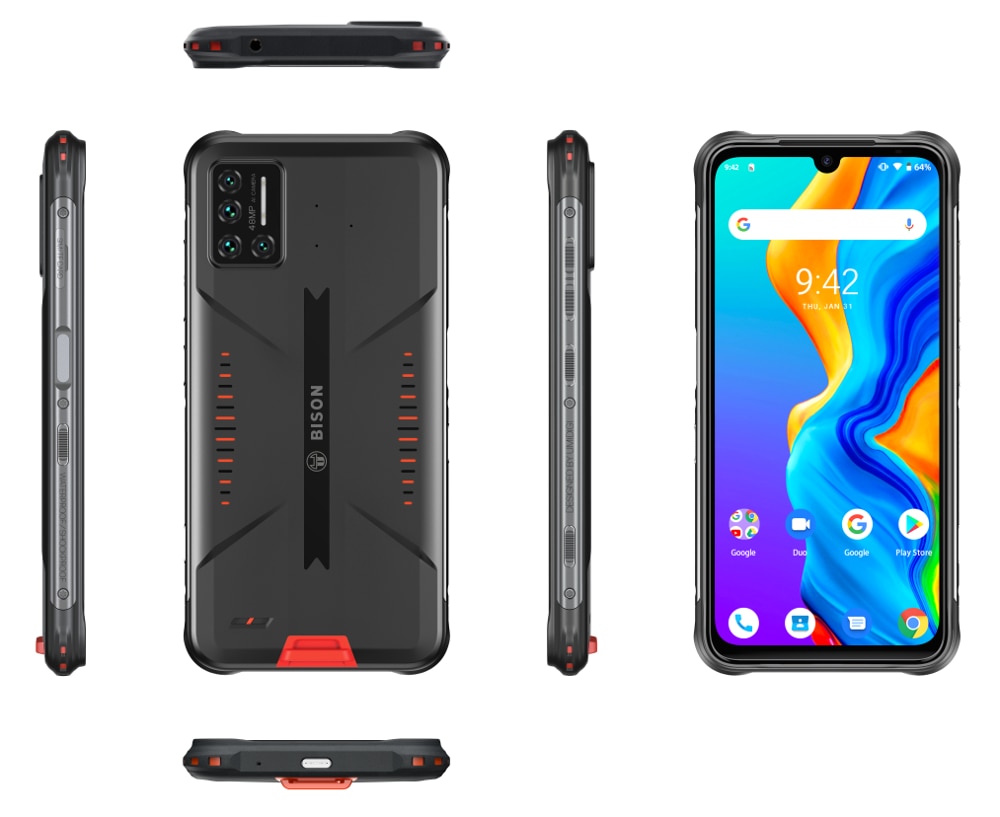 Price And Availability:
Regarding the price, Umidigi Bison is expected to be at a very reasonable price ranging between 250 to 300 dollars, and this according to UMIDIGI's strategy that targets customers interested in budget phones and value for the price, and the official launch will be on the 17th of this month.