Baseus company has been releasing a lot of earbuds for all sorts of purposes like music enjoyment, content consumption, sports, and more, today we have the Baseus Bowie M2 and M2 Pro models that provide a little bit of everything, starting from a Bluetooth 5.2 seamless connectivity with multi-connect and Bluetooth calling features, good battery autonomy, comfortable wear and decent audio quality with active noise cancelation.
The Baseus Bowie m2 comes with the Baseus app which provides countless features that make this earbud a very good option, it even provides low latency for gaming and perfect lip-synching for content consumption, as well as IPX4 water resistance certification to practice sports and use it under the rain without worry, in this review, I will go over all of this and many other things in more detail.
Innovative Design & Comfortable Fit
10mm Drivers For High Audio Quality
Adaptive Noise Cancellation up to -42dB
4-Mic ENC Call Noise Cancellation
Bluetooth 5.2 Chip
0.038s Low Latency
Baseus Smart Connect
wireless charging (pro)
IPX4 water resistance
30h of total usage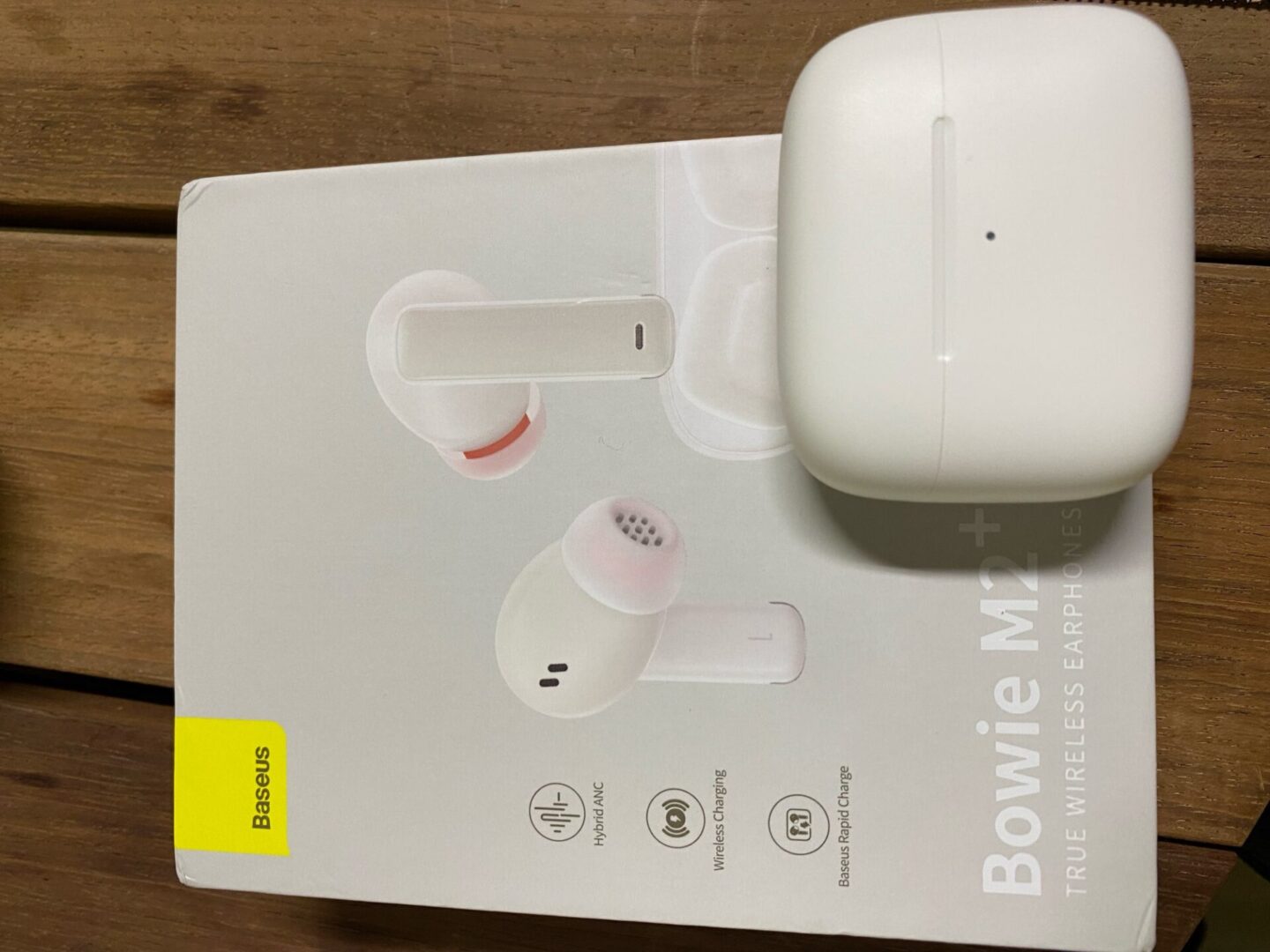 Design And Build Quality
Charging case
The design of the Baseus Bowie m2 is pretty simple and minimalistic and that's my personal favorite, it has a rectangular shape with nice curved edges that make it comfortable to hold in one hand, it comes in small size and a lightweight, it is made out of ABS plastic with a nice matt finish that keeps its new look for a long time, doesn't get scratches easily and doesn't leave fingerprints. On the front side we have one LED dot that indicates the charging of the case and the earbuds, we also notice a long cut right in the center which helps open the lid up, from the backside we can notice the Baseus Logo and a circle which I thought was a button but it turned out to be just a circle with no functionality which was d disappointing it could have been a reset button for the earphones. From underneath there is only the USB C charging port, unfortunately, the bottom is also curved so the charging case can't stand on a flat surface.
The lid is held firmly to the rest of the body with magnets and doesn't open no matter how hard you shake it, but at the same time, it can be easily opened with one hand, underneath we find the compartments for the earbuds made with plastic with a glossy finish to help the earbuds slide in quickly, deep down we can see the contact pins that charge the earbuds, good thing is that the hinge doesn't budge which gives me a good feeling about the durability of this device.
Overall I like the build quality, it feels sturdy and you won't have to worry about its durability, the design is minimalistic and not ugly, but more importantly, it is lightweight and small so it is comfortable to hold in the hand and easy to carry around in your pocket or any small bag.
Earbuds
The Bowie m2 wireless earphones have a special design that looks very elegant, they are small in size with a short stem and lightweight, they are made half is made of glossy plastic, the other half is made of plastic with a matt finish, and on the outer side we find a metal mesh that protects the earbud, I think this design is really smart because the part that comes in contact with your should be smooth and that's why they made it glossy, but the rest of the body has a matt finish so it doesn't scratch and looks new for a long time.
The baseus m2 earbuds are Semi-open style with medium size nozzles in orange color, on the black model this mix of black and orange looks elegant, but on the white model it makes look like the ear tips are dirty, as for the LED indicator, we don't get an LED light on this model, but that won't be a big issue since we have the app to accurately display the battery level, the multifunction touch control area is located at the very top of the stem and can do a variety of tasks such as music playback, volume control, and voice assistance, and at the very bottom of the stem we find two silver contact pins that charge the earphones when in contact with the pins inside the charging case,
Overall, I find this design beautiful especially with its small size and lightweight, the wear is comfortable and there is a wide variety of ear-tips to help the earbuds stick very well to the ear and not fall off even during sports.
Touch Control
The multi-function touch control area is located at the very top of the stem of the earbuds, the area is wide so you don't miss it and touch is very responsive and accurate, Baseus has equipped it with a detection mechanism that pauses music as you take the earphones out of your ear and resumes it as soon as you put them back on automatically, this functionally is extremely handy and makes it easy to communicate with others when you are listening to the audio, all you have to do is remove one earbud and the sound will pause while you communicate, then resumes as your put it back, additionally, the touch controls are adjustable in the app, you will be able to change the layout of the touch control to match your preference or what you are used to making it even easier to make the switch from previous earphones to the bowie m2.
The Touch operation is as follows:
Play / Pause: Double-tap left or right earphone (L or R)
Previous song: Long-tap left earphone (L) for 1.5s
Activate voice assistant: Triple-tap left of right earphone (L or R)
Next song: Long-tap right earphone (R) for 1.5s
Reject: Long-tap left or right earphone (L or R) for 1.5s
Answer / Hang up: Double-tap left or right earphone (L or R)
Low-latency mode turns on/off: Customize through APP settings or APP gesture settings.
Baseus M2 Water Resistance
The Baseus Bowie m2 is IPX4 Water resistance certified, it has been tested that sweat droplets won't hurt it which will allow you to practice sports freely without worrying about damaging it, especially since it sticks very well to the ear and doesn't budge no matter how hard you shake them.
That being said, we strongly advise keeping these earphones from water sources as much as possible to avoid any risk.
How To Pair Bowie M2 With Your Smartphone
Thanks to the integrated Bluetooth 5.2 chip, the bowie m2 earphones provide a seamless connectivity experience, the pairing is fast with no issues, and it is compatible with most Bluetooth-enabled devices and a variety of operating systems such as Android, IOS, windows, MAC, Linux and more, additionally, this chip even supports Bluetooth multi connect feature which Baseus calls the Baseus smart connect.
Take the Bowie M2 earphones out of the charging case, they are automatically in pairing mode
Turn on Bluetooth on your smartphone or computer and put it in discovery mode
Click on the device under the name Baseus Bowie M2 and pair it
Allow the pairing and enjoy.
After the first pairing, you will only have to turn Bluetooth on and take the earphones out of their case and the two will connect automatically thanks to the auto fast connect feature, in the Bluetooth settings you can choose the decoding mode which will be either AAC or SBC, additionally, you get a ton of customizability in the App.
Bowie M2 Bluetooth multi connect
The Baseus smart connect feature is a Bluetooth multi-connect feature that allows you to connect your earphones to up to two devices at a time, this feature is unusual for in-ear earphones let alone cheap ones, but it is extremely practical and I was happy to learn that they have implemented it, it allows to connect your earphones to both your computer and smartphone for example and stream audio from one of them at a time, this media that you can be listening to a podcast on your computer, and when a call comes in your smartphone you pick up with one touch on you earphones, the podcast will automatically pause while you are conversing, once you hung up the podcast resumes playing, all of this is executed seamlessly with no lags, I personally love this feature and would encourage companies to adapt it in more models.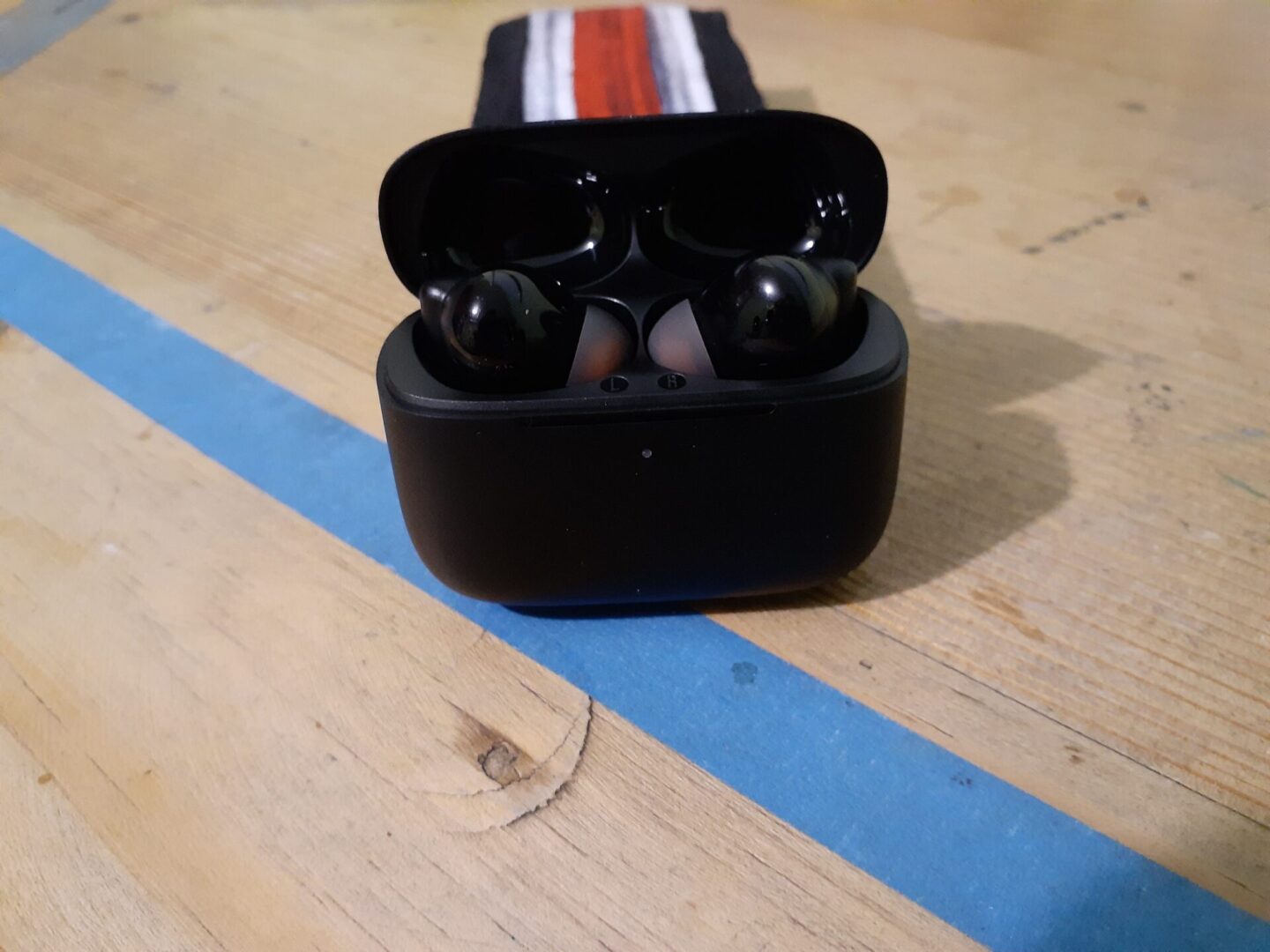 How To Use baseus App With Bowie M2
One of the best things about the Baseus Bowie m2 earbuds is the full app support, you can take better advantage of your earphones by using the Baseus app available in the App store or Play store, the interface is very user-friendly and simple to use, it offers a ton of features that you would miss out on without it and even allows you to customize the touch control on your earphone to your preference.
In order to use the app, you first need to download and open it as well as grant it the permissions it asks for so it can function properly, once on the main screen:
Click on the add device or the yellow plus button on the top right corner
Login or create a new account
A list of baseus models will appear, search for your model the Bowie m2
Click on it, then open the charging case up
Once a Bowie m2 device shows on your screen with the mac address, click on it and wait for the pairing process to complete and add a device.
That was all for the pairing, after that, you will be presented with the home screen containing information about your earphones such as the model name and the battery level for each earpiece individually at all times, as well as other cool features.
the Baseus app features
The Baseus app helps you exploit your earphones to their full potential, the first screen displays the battery level for each earbud individually on the top right corner it has the call left or right earbud, this feature will allow you to make one of the earphones to make a very loud sound so you can find them if you ever lose them, make sure to not put them in your ear while doing this because it might cause hearing loss, on the same section we find the Active noise cancellation settings, you can through the app, change the noise cancelation mode in your earphones by choosing either, ANC ON, Transparency mode on or Normal mode, we also find the equalizer that offers many audio effects that change the sound, I recommend you fiddle around the equalizer a little bit so you can find the best profile that matches your taste, then save it so you can use it in the future.
The next screen is the find my earbuds, it uses GPS technology to locate your Bowie M2s in case you want to track them, next up we have the settings, this page displays the model and the name of your earbuds which you can change, you can activate or deactivate the auto ear detection mechanism and even update the earbud's firmware with a simple click to fix any issues or improve its performance, the last option here is the gesture customization of what each gesture does, I personally like the original layout but depending on your preference, you might set it up differently depending on what you are used to with your previous wireless earphone to make it easy for you to get adapted to this device.
Baseus Bowie M2 Sound Quality
The baseus bowie M2 and M2 pro provide a very good sound quality for this price point, it is better than average, it is equipped with a 10mm moving coil, which is not the biggest but still capable of delivering loud and clear sound, at 70% the audio was loud enough and I don't a reason to go beyond that, especially in podcasts and movies, the earbuds have the support of both AAC and SBC decoding which you can switch between in the Bluetooth settings, my recommendation is that if you are using an apple device, go for the AAC since it provides superior audio quality with no downside, but if you are on any other platform, stick with the SBC because even though the audio quality is not as high as the ACC, at least you get decent battery life.
The sound signature of the Bowie M2 is rather warm, even though it supports all frequencies from 20hz to 20khz which is almost the whole spectrum, it is tuned to sound more bassy, on the bright side, bass-heads are going to enjoy listening with these a lot, the mids are alright but the treble is a little veil, this type of tuning is common in almost all TWS earphones of this price range, but what is not common is the ANC feature, this feature eliminates all noise in your environment to help you focus in your work and not get distracted, on the other hand, we have the transparency mode which is the exact opposite of the ANC mode, it amplifies the sounds around you to remove the effect of the passive noise canceling created by the seal of the ear tips, this feature allows you listen to the sounds in your environment in case you want to like when you are looking over a child or having a conversation.
Overall, the sound quality is above average, even at high volume, the sound is still clear with no distortion, if you'd like to see other options at a lower price range and good audio quality, check out Lenovo XT88 Earbuds.
Bowie M2 microphone quality
The microphone quality on Baseus M2 is acceptable at best, in quiet environments, they claim to have 4 mic ENC noise cancelation technology but the implementation is not the best thing, it only works in a quiet environment where you will be able to pass and receive calls with no problems at all and the quality is good, the other end will be able to understand you with no issues even though it still has that fishbowl sound effect, but when you go outside, that's when you will start finding issues with the microphones, in slightly noisy environments such as a cafe, for example, your voice will start to have annoying distortion and the background noise will interfere with your own voice, still, you will be perfectly understandable, but once you go into a very complex environment such as a crowded street, it is almost impossible to pass calls using the Bowie M2.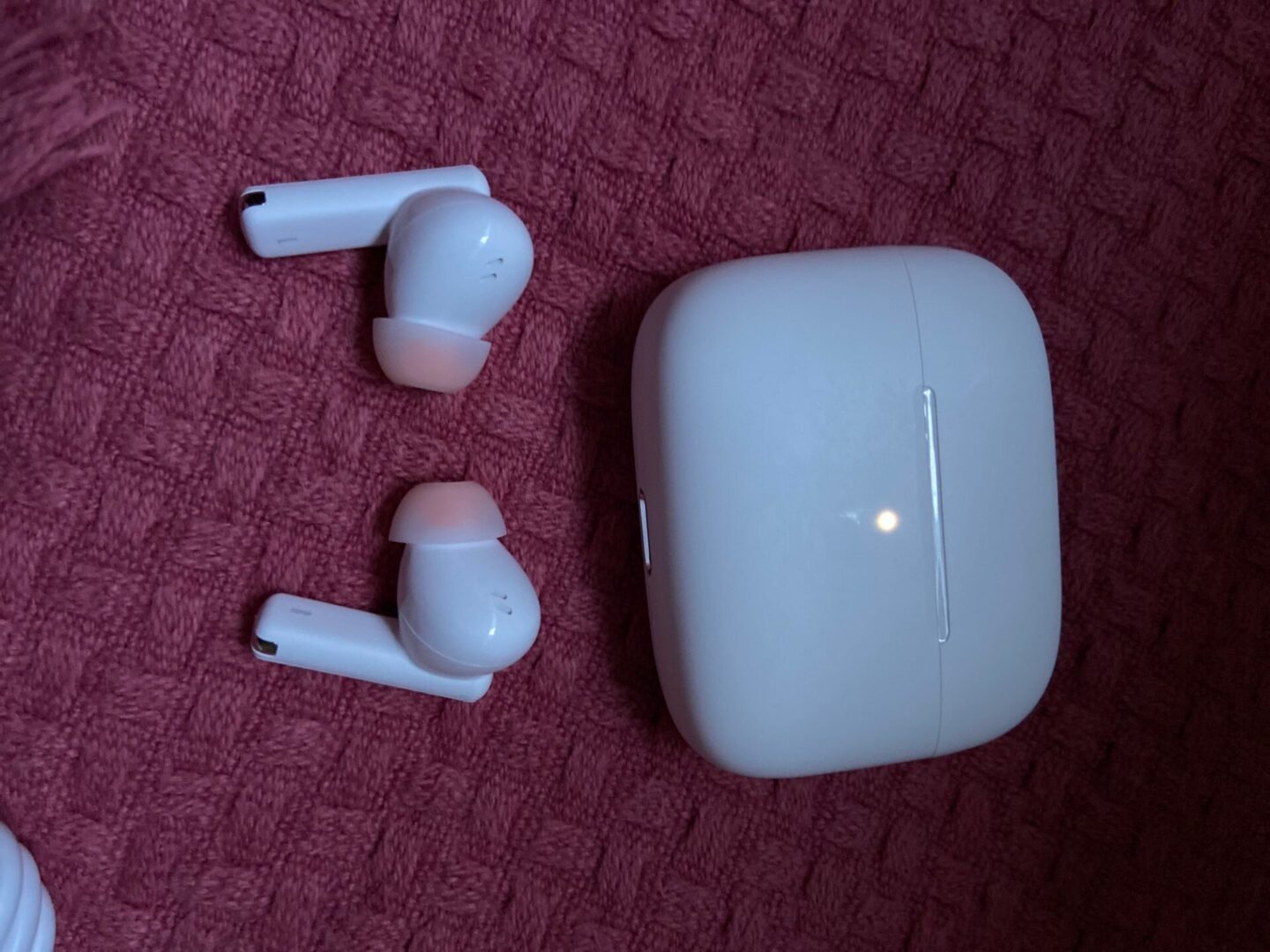 If you are looking for a budget earphone with a great microphone, you might want to check out The QCY T20 budget earphones with ENC and ANC technology, since it offers one of the best microphones in this price range.
Bowie M2 Gaming & Low Latency Mode
The Baseus company claims that the Bowie M2 can deliver 38ms latency, even though I wasn't able to accurately fact-check this claim, but from the tests, I can notice some very slight delay which tells me that the claim isn't true, still, this pair of earphones provide a very low latency that can compete with devices of the +150$ price range, and you won't be alarmed by it during online gaming in games such as PUBG and valiant, needless to say, wired headphone always have the upper hand when it comes to low latency, which you can check here. In videos, you won't notice any delays between the sound and the video, whether you are on YouTube or Netflix the lip syncing is on point and it provides a great content consumption experience.
The low latency gaming mode doesn't change much, the latency doesn't improve and they implemented the mode just for marketing, if anything, I noticed a delay in the audio on youtube when the low latency mode was activated.
Battery Life & Charging of Baseus Bowie M2
As for the battery life of the Baseus Bowie M2, the earbuds have a small battery of 40mah that thanks to the power efficiency of the Bluetooth 5.2 chip deliver around 5 hours of continuous usage between audio playback and Bluetooth calling at 70% volume, and they fully charge in around 1 hour simply by putting them inside the charging case which is equipped with a battery of 400mah of capacity and fully charges in around 1.5 hours by either plugging it with the USB C that comes inside the package or if you are using the Bowie M2 pro you can use a third party wireless charger, they case charges the earbuds almost 5 times offering up to 30 hours of total usage.
Final Verdict
In the end, I would these are a fantastic option for a pair of earphones considering everything, they do most things with a good performance, the battery life is solid, so is the sound quality and the ANC feature implementation, and the latency is relatively low when compared with devices of the same price range, it is acceptable for gaming and perfect for media consumption, it has full Baseus app support where you can update the firmware and many other useful features, and the Bluetooth 5.2 connection is seamless with support for multi connect which is rare with similar devices, all of this for a low price of under 35$, I believe it's a good deal.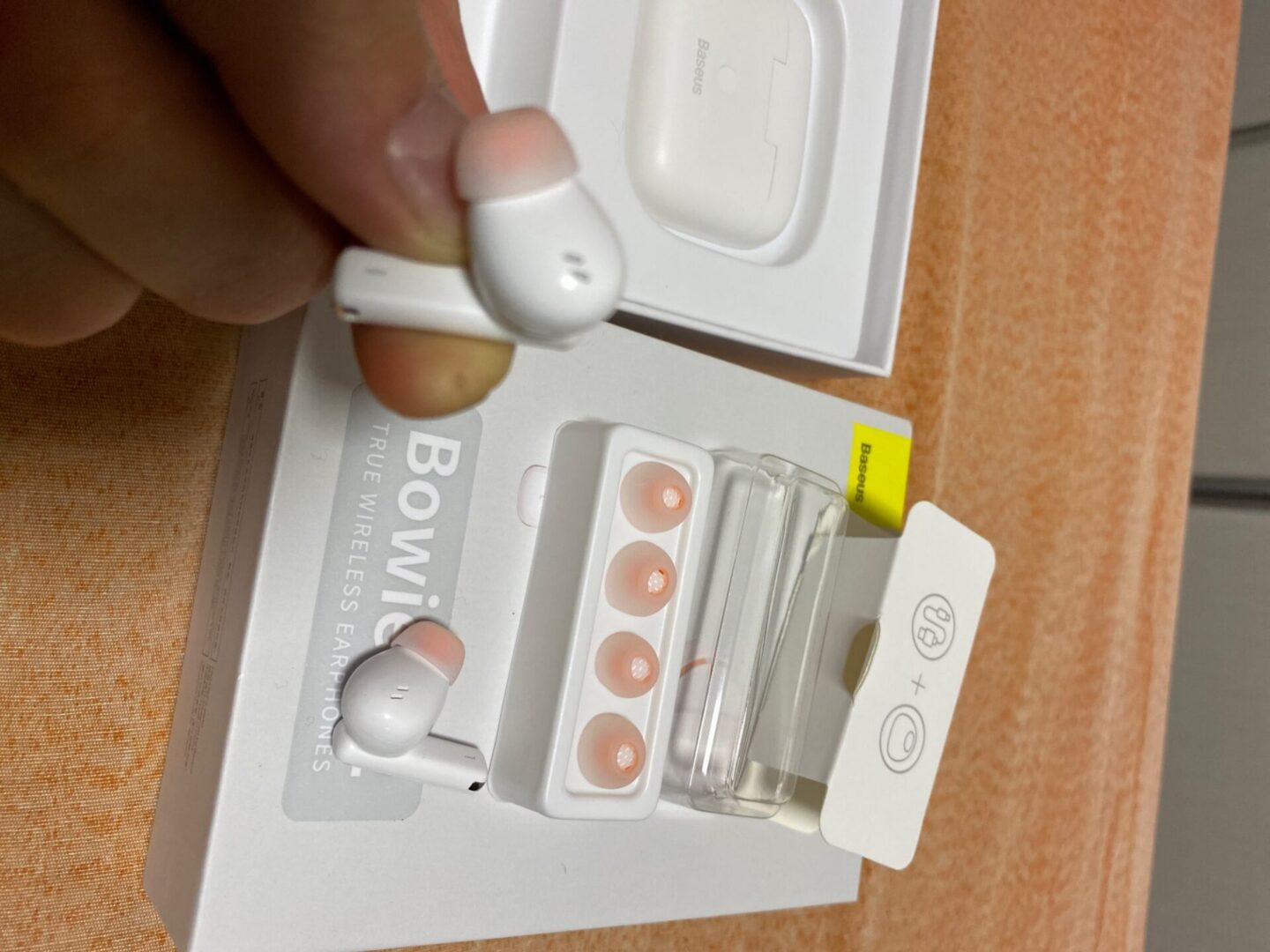 Baseus M2 Price & Where To Buy
The Baseus Bowie M2 TWS earphones are available on AliExpress Store at a discount, check it out and don't miss out on this great deal.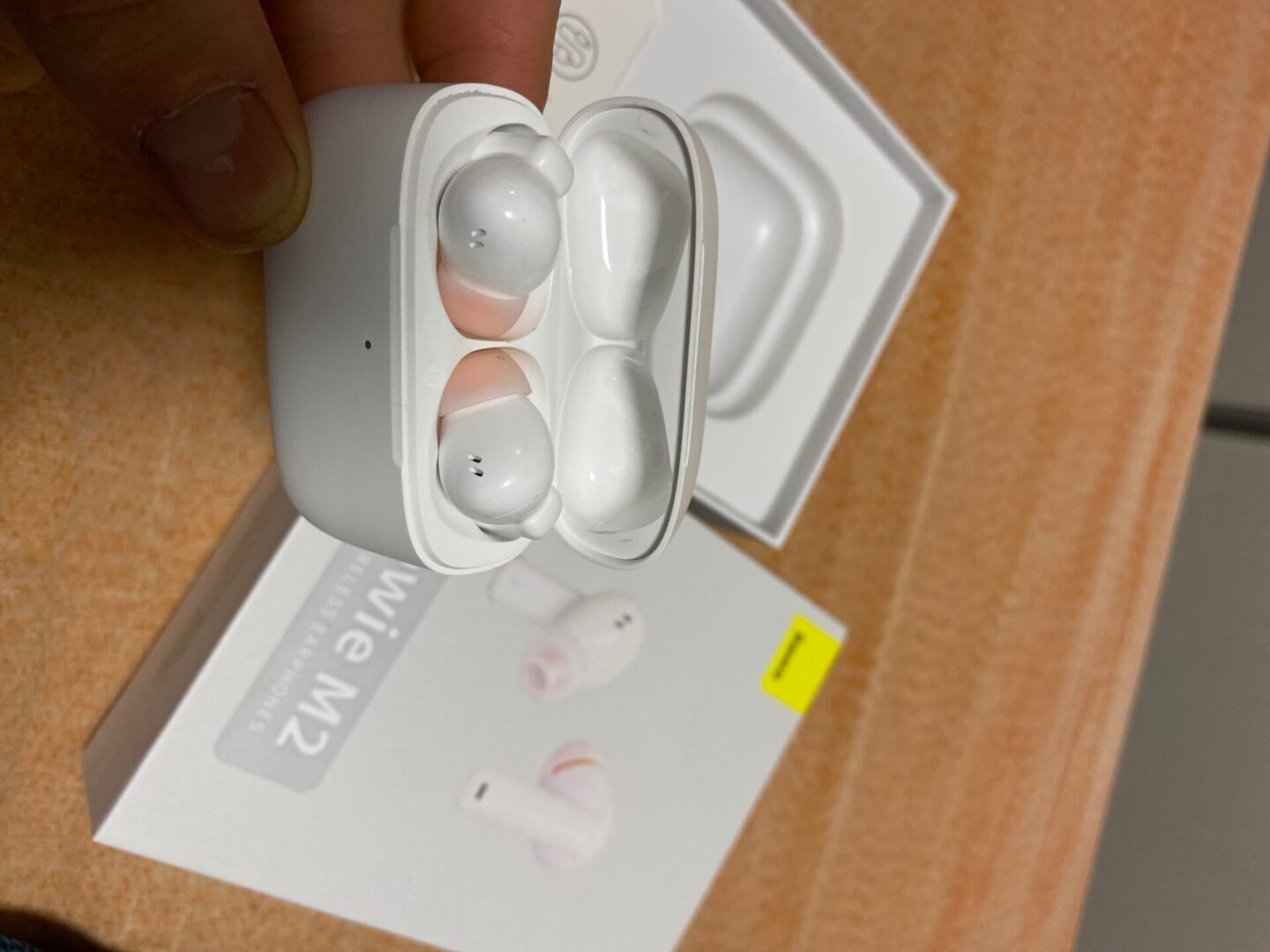 Baseus Bowie M2 Earbuds
Charging case
USB C cable
Eartips sizes S, M, L
User manual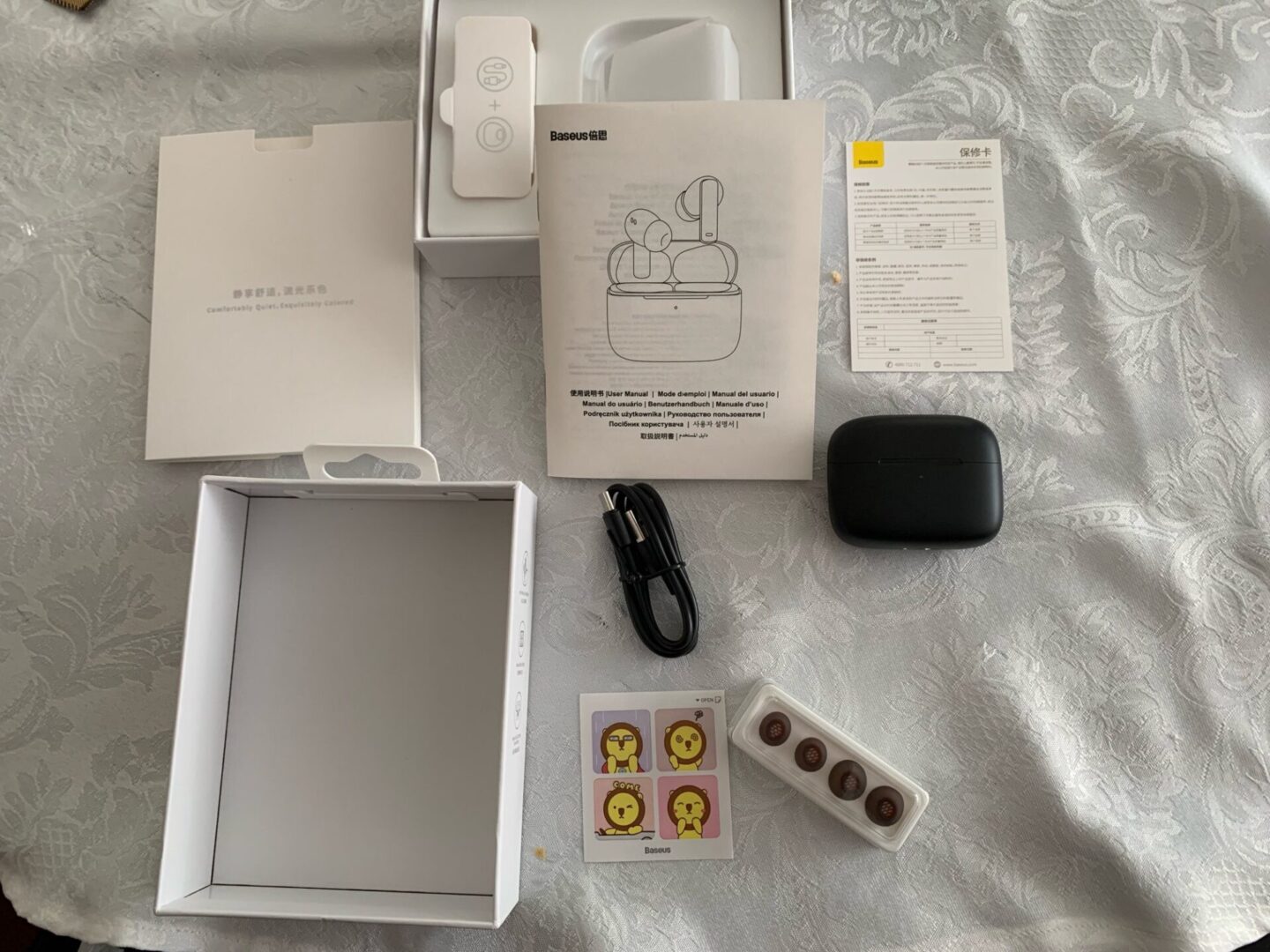 Baseus Bowie M2 Specifications
Wireless connection: Bluetooth 5.2
Technologies: ANC, Baseus smart connect
Charging interface: Type-C, wireless charging (Pro)
Communication distance:12 meters (barrier-free open environment)
Single playtime: About 5 hours
Battery capacity: (single earbud) 40mAh
Battery capacity :(charging case) 400mAh
Charging time: (earbud) About 1 hour
Charging time: (charging case) About 1.5 hour