In this review, we'll look at the Bluedio HI TWS Wireless headphones, is come with a professional charging case, beautiful style, short charging time and lasts for hours of use, good stereo sound quality with Bluetooth 5.0 to fast and stable transmission, And features an invisible ultra-small size that fits your ear perfectly for comfortable wearing. And don't forget It comes with other amazing features that we, So Let see the full details in this review.
Design of Bluedio HI:
In terms of design, Bluedio HI has a beautiful and modern design in general similiter to Apple's AirPods design, the Bluedio Hi wireless earphone has a stem of more than three centimeters connected to a large earpiece, and then carry a rubber tip to put in your ear. While they are lightweight and comfortable to wear, they look ridiculous while wearing them.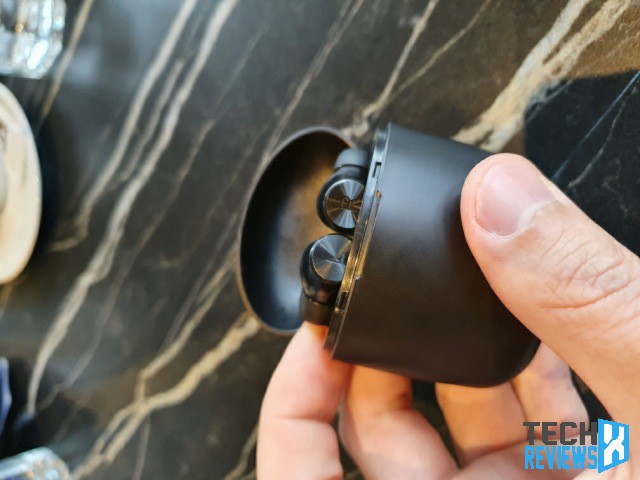 And have a single multi-function button near the top. The buttons have a soft touch, but they are real buttons, not a touch-sensitive surface, and don't worry, you won't feel any discomfort when pressing the buttons. and What disappointed me is that the earphones are made of somewhat cheap quality plastic, but this is normal for budget headphones. However, Bluedio HI TWS is not water or sweat resistant. This means that the earphones are subject to damage so you have to pay attention to this point as I find them defective.
The Bluedio HI charging case measures 6 x 6 x 3,5 cm. It weighs 180 grams, so it is lightweight and compact, easy to pop in your pocket or bag, And feel cohesion in your hand. There is a small power button in the front, with the LED indicator lights up when the earphones are charging. The USB Type-C charging port is located discreetly on the back of the case.
To explore other options, read about the Bluedio Fi New Wireless Earbuds.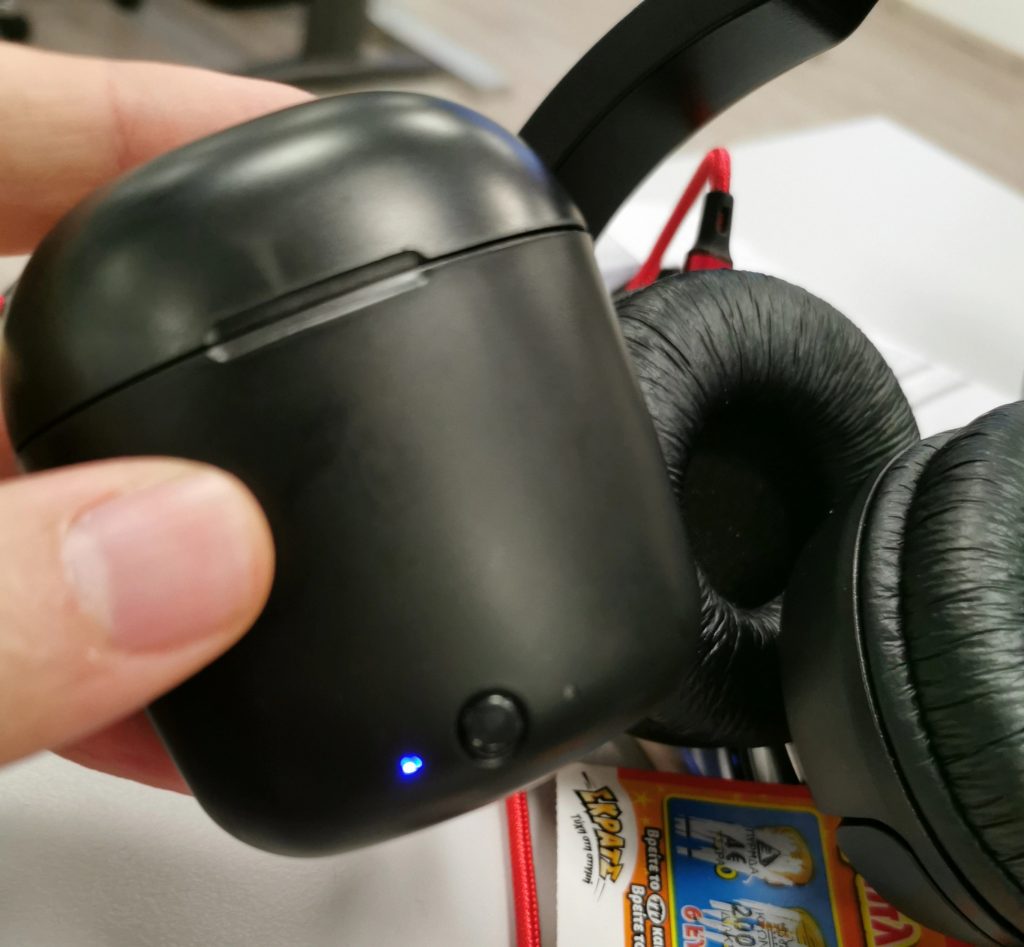 Sensors :
The Bluedio introduces the latest face recognition technology to control music pause/play, it is more stable. When you take down the RIGHT earbud from your head, the music will pause, when you wear it, the music will continue to play.
The sound quality of Bluedio HI:
The sound from these earbuds was so good for budget headphones. The music is vibrant and clear because these earbuds are designed for High-Quality sound produced by High fidelity components.
True wireless stereo (TWS) provides the best possible sound quality for wireless earbuds. And with delivering the optimized combination of two newly designed loudspeakers with 13mm and high-quality units of moving coil, together with a smooth circuit carries a high-quality medium for a full and wide sound scale and a more balanced and powerful medium and high frequency. The voice is pure and more pleasant.
Microphone :
Built-in Microphone Design, enables clear and Hands-free Call for any situation and the onboard controls to interface between music and phone calls, adjust volume, and select tracks from your mobile Bluetooth device, providing a safe driving and riding environment, thanks to two newly designed microphone units in the earbuds. Paired up with a smooth and enhanced circuit that carries HiFi components which filters out the background noise. These components allow the earbuds to capture your voice without any disturbances.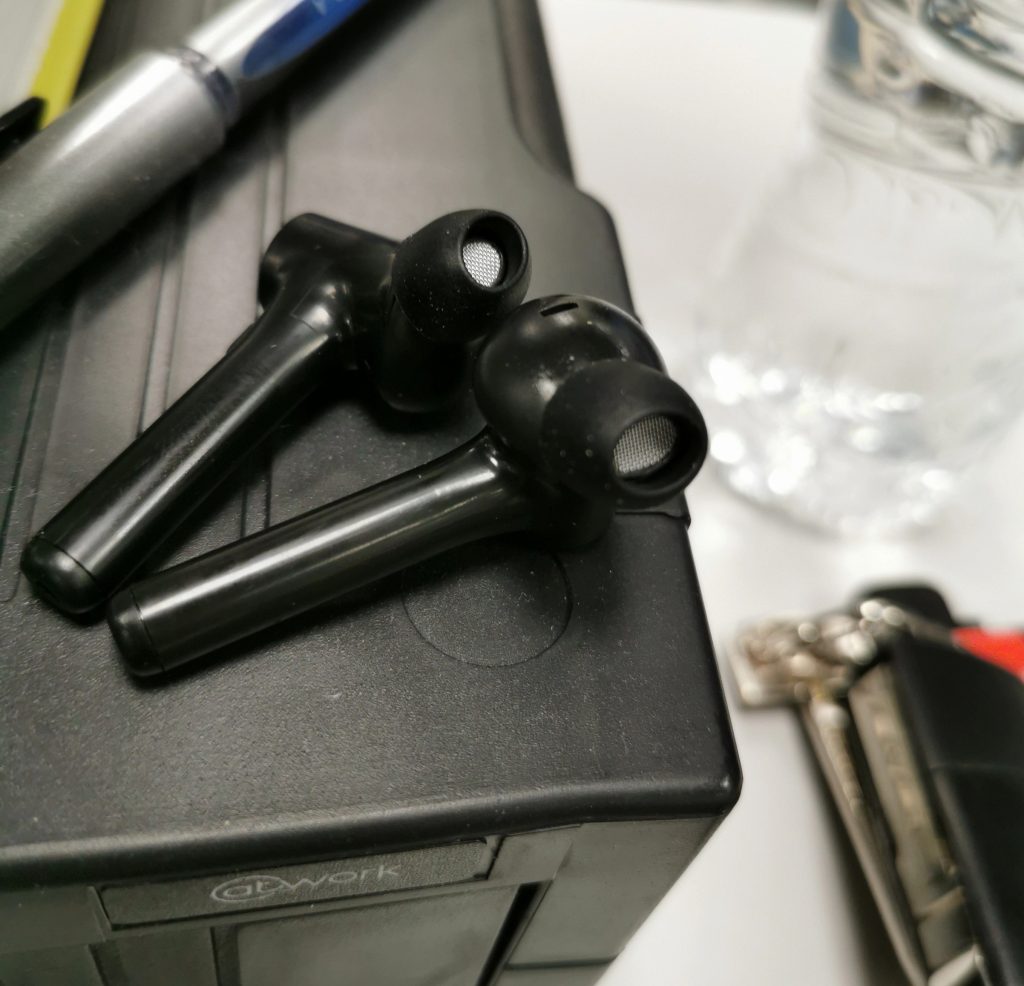 Battery :
The battery performance is pretty good. The Bluedio Hi TWS earbuds come with a 600mAh charging chamber, headphones listen to music for about 5-6 hours, The charging case has a Micro-USB port through which it easily takes over 2 hours to fully charge. it took only 40 minutes for the earpieces individually to get fully charged and can charge their ears 2-3 times.
5.0 Bluetooth:
The TWS earphones come with 5.0 Bluetooth technology that helps the Earbuds to offer lower power consumption and longer transmission distance between your earpiece and the source of music. When it comes to connectivity range the Bluedio was able to work without any interruptions from 8 to 15 meters away from the music source.
How to use Bluedio HI TWS:
When listening to audio you can click once (on either bud) to play or pause the track, double click the right bud to skip to the next one and the left one to skip backward.
When a call comes in you can click once to accept the call or press and hold for a second or two to decline. The instructions that come with the buds stated that clicking four times would automatically redial the previous number.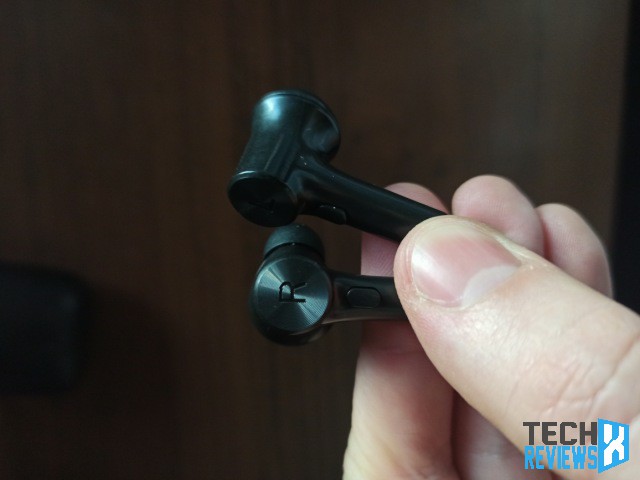 How to pairing Bluedio Hi TWS earbuds?
There are two methods of pairing the buds: either turn them on when you remove them from the case or press the button on the case so they pair while still inside.
Yes, the Bluedio Hi TWS in-ear headset support auto-pairing function, if you take the Bluedio Hi out off the battery box, the earbuds will turn on and entering pairing mode.
How to pairing Bluedio Hi TWS earbuds?
Step 1:

Take out the 2 Bluedio Hi earbuds from the battery box

Step 2:

Turn on the Bluetooth in your phone and search the "Bluedio Hi TWS"

Step 3:

Choose the "Bluedio Hi TWS" to connected and you can use it
NOTE:
Bluedio Hi TWS also supports single-ear use. If you only want to connect one of the headphones, you only need to take out one of the headphones and connect it with your phone or computer.
Method repairing or reset Bluedio Hi TWS earbuds:
If you want to repair the earbuds:
Step 1: take out the earbuds from the battery box and turn it on
Step 2: Press the multi-function key of two headphones quickly for 3 times
If you want to reset or restart the Bluedio Hi TWS earbuds:
Long press the multi-function key of two headphones for 10s
Bluedio HI Price and availability:
The Bluedio Hi TWS Wireless Bluetooth 5.0 Earphone is currently available on Banggood and Gearbest and Aliexpress store for just $17.99. This is a very good price. To view its price or buy it, you can access the offer by clicking on the store icon.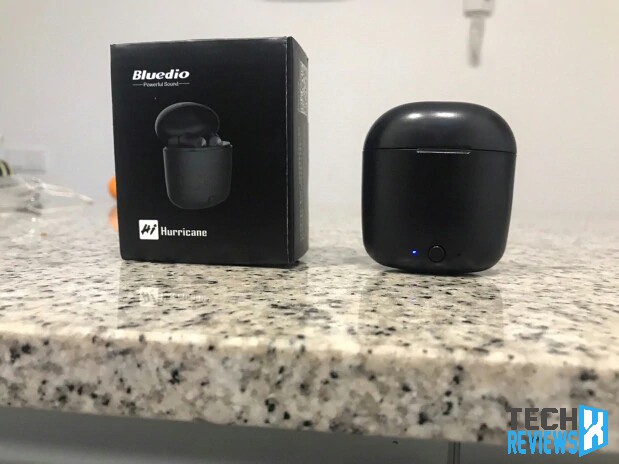 Bluedio Hi TWS Wireless bluetooth 5.0 Earphone with Charging Box
USB Charging Cable
2 pairs of eartips
Manual