OneOdio is a headphone manufacturer with over 10 years of experience in audio production and believes in the power of music! Since 2018, OneOdio has become the most popular budget audio brand on Amazon. That's why the OneOdio Monitor 60 will be in our first review of this year for headphones.
The Monitor 60 is a professional headphone focused on bringing together the features that DJs, studios, and audiophiles on a budget need, so I'll take a look at them to see if they live up to the best budget headphone. Do you want to know how it performed and if it was worth the investment? All this and more in this article.
Disclaimer: Monitor 60 was sent to us by OneOdio in exchange for an honest review and all observations and opinions here are my own based on my experience with the product.
OneOdio Monitor 60 Features
Hi-Res Audio verification
50mm Dual Dynamic Drivers
Shareport Technology
Ergonomic Design
Design And Build Quality
The OneOdio Monitor 60 foldable headphone follows a more professional look with its earcups and beautiful matte black color with grilles on the earpiece. The design is well done and it looks sturdy enough despite the plastic that makes it light on the head for its size. However, there is very little squeaking or noise coming from the tire. It really didn't bother me, but it should have been mentioned.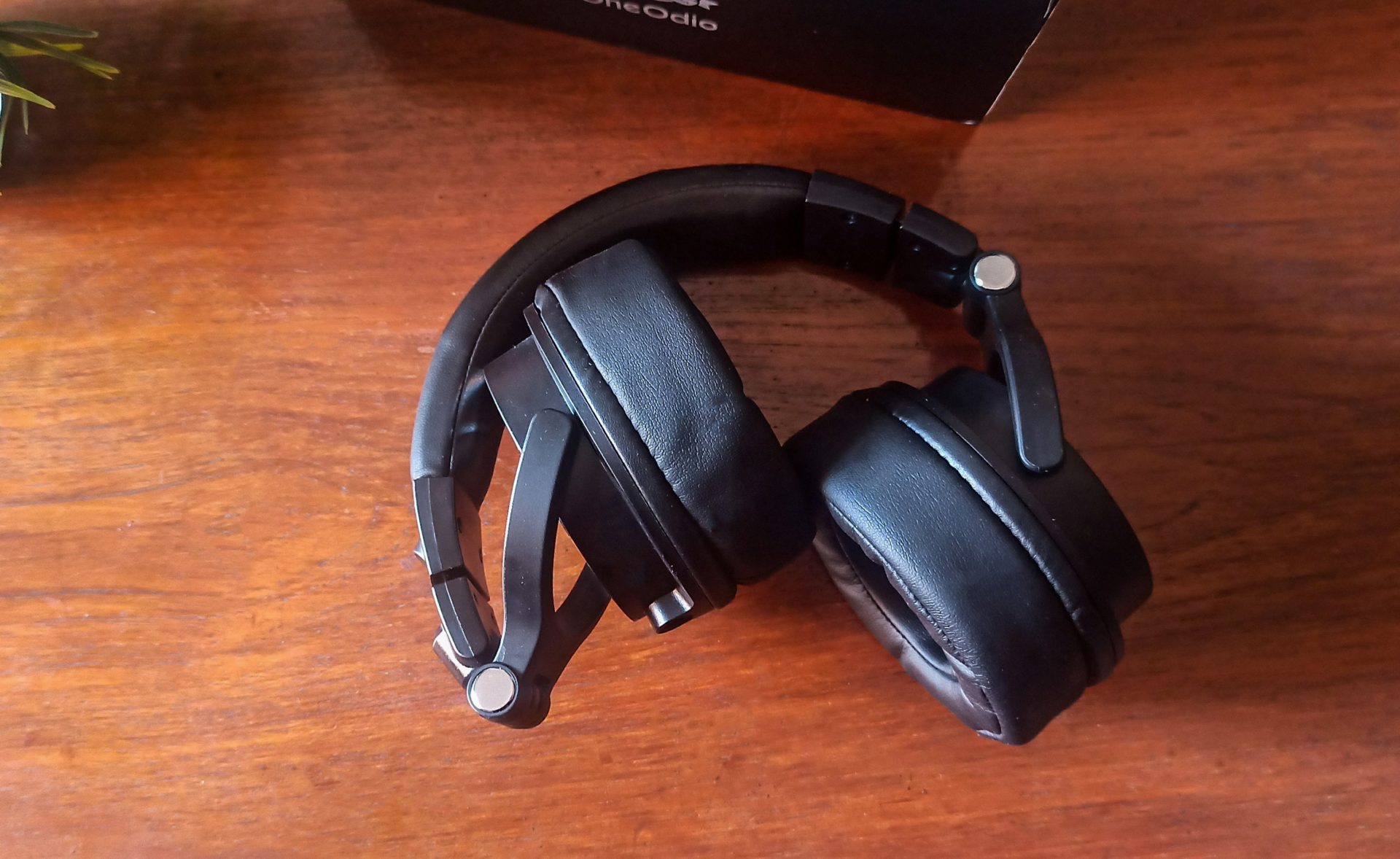 The OneOdio brand has been printed on top of the headband, it's a good thing that it's made of metal so you can take it off constantly without worrying about breaking it and it adds a stronghold to stay on your head, and fortunately, it doesn't add much weight and can be adjusted with just a few steps.
The earcups also rotate 180 degrees both vertically and horizontally on their axis which is great because it means you can lay the headphones flat around your neck or on a table. It can also be folded for storage or transportation.
The faux leather earpads are very soft and comfortable to wear, the faux leather covered with durable and soft padding was comfortable for me and the inside of the ear cups are labeled L and R for the left and right, and the hinges too.
It also provides decent insulation, but it's not that amazing despite the presence of a mesh on the side that suggests otherwise; However, you may hear some noise around you but not too loud, even sound leakage is muffled and acceptable for headphones at this cost so you don't have to worry about disturbing others with your music. As a note, there are no controls on any of the headphones.
Finally, for the plugs you'll find, 2.5 mm and 6.35 mm, one on the left and one on the right ear. Of course, you'll find the two cables inside the package. This is so cool that either side can be used independently. So whether you have a 6.35mm or 3.5mm jack in your source, you can easily flip the cable without having to use an adapter.
In the box, you get three cables. The first cable is a standard 3.5mm to 3.5mm cable that is 3m in length. The second is a 6.35 mm to 3.5 mm coiled cable 3m long that you can easily use with your speakers.
The third cable, 3.5 mm to 3.5 mm, is 1.2m long with a built-in microphone and some controls. If you decide to use the Monitor 60 with a laptop or smartphone, you can basically play or pause the track and even answer or reject calls which is a pretty cool addition. Another cool thing you can do with Shareport technology is to share your music or content with your family and friends. Simply plug another headphone into the monitor 60's spare jack and two people can now listen at the same time.
Note: OneOdio also provides a nice simple headphone mount inside the package.
Sound Quality of OneOdio Monitor 60
Unlike other headphones in the same category that come with a 40mm to 44mm driver, the OneOdio Monitor 60 is equipped with a 50mm dynamic driver that is fully capable of producing high-quality sound, so it doesn't give you any distortion even at very high volume levels, So when I use my audio interface I have a lot of max volume control so I am able to turn up the volume more than you normally can, but even when I turn up the volume on the interface you still don't get any distortion, everything looks very clean And very clearly, in general, if you do any kind of studio work, you know that blending Mastery would be an excellent option that is very affordable but definitely performs.
And with a sensitivity of 110dB ± 3dB, a frequency response of 20Hz-40KHz, and an impedance of 38Ω, what this means is, you can use it with anything from a smartphone to a headphone amplifier without having to worry about not holding it large enough. It's clearly tuned to deliver studio-quality sound. Right from the start, listening through these headphones has been an enjoyable experience.
No matter what kind of music or sound style they were, they seemed to shine. The bass has always been rich and exciting without getting muddled in vocals. The high and mid notes blend beautifully with the vibrant bass that pulls them together that you don't usually get with headphones below 100.
This means they meet a lot of different standards in terms of accurately reproducing sound, so these are a legit couple of studios watching The sound you get is so clear It's so clean and so detailed you really get to capture every detail and effect built into the music is really brought to life with these headphones You also get quite a bit of bass, but I wouldn't say these are bass-heavy headphones, they're definitely more focused on clarity and detail so they'd be a good choice for any kind of audio work.
Although it is a headphone designed specifically for audio enthusiasts, when you try it out for different games for several hours, we can say that it performs well. On the other hand, in FPS games, the steps are less detailed, which means you don't sense the footsteps of an opponent who can turn around and hit us from behind.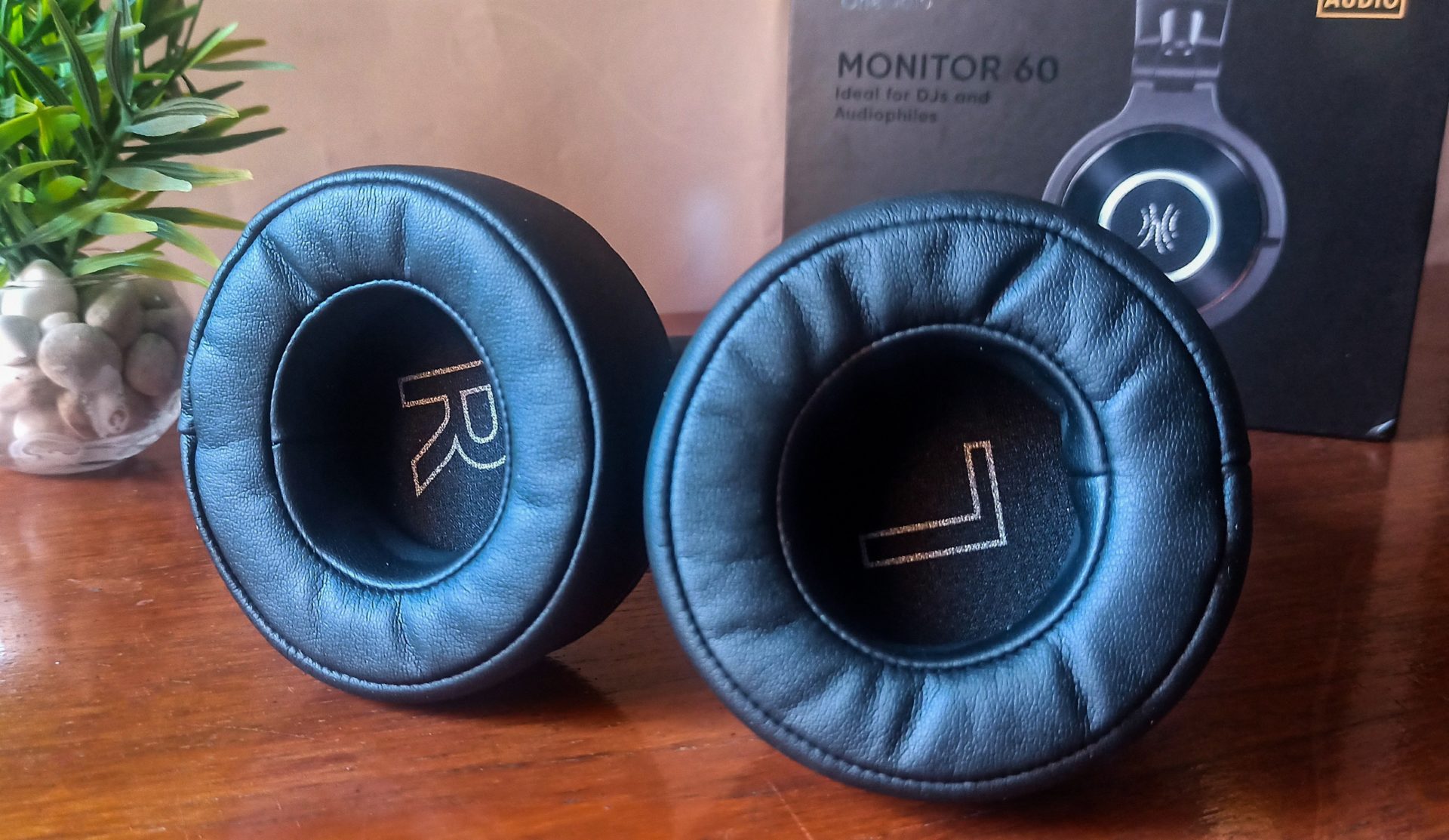 Overall, the OneOdio Monitor 60 wired headphones offer a great mix of quality. The sound they produce is always beautifully rich with the perfect amount of clarity paired with the amazing bass that everyone desires.
Conclusions
It's obvious that the OneOdio Monitor 60 has a stylish design and a really comfortable fit with soft cushions and faux leather covers, the only drawback is the presence of plastic parts, but they are acceptable in this price range, personally, they did not bother me.
In short, the Monitor 60 are headphones that want to be more professional-friendly and can satisfy audiophiles who need high sound quality but are on a tight budget. It's quite versatile thanks to the different cables in the package and with the ability to produce a balance of tones and some details, with minor issues in the mid-range. But with its deep bass and decent treble detail, the Monitor 60 might be a solid choice of inexpensive headphones to put in a home studio or even for gaming.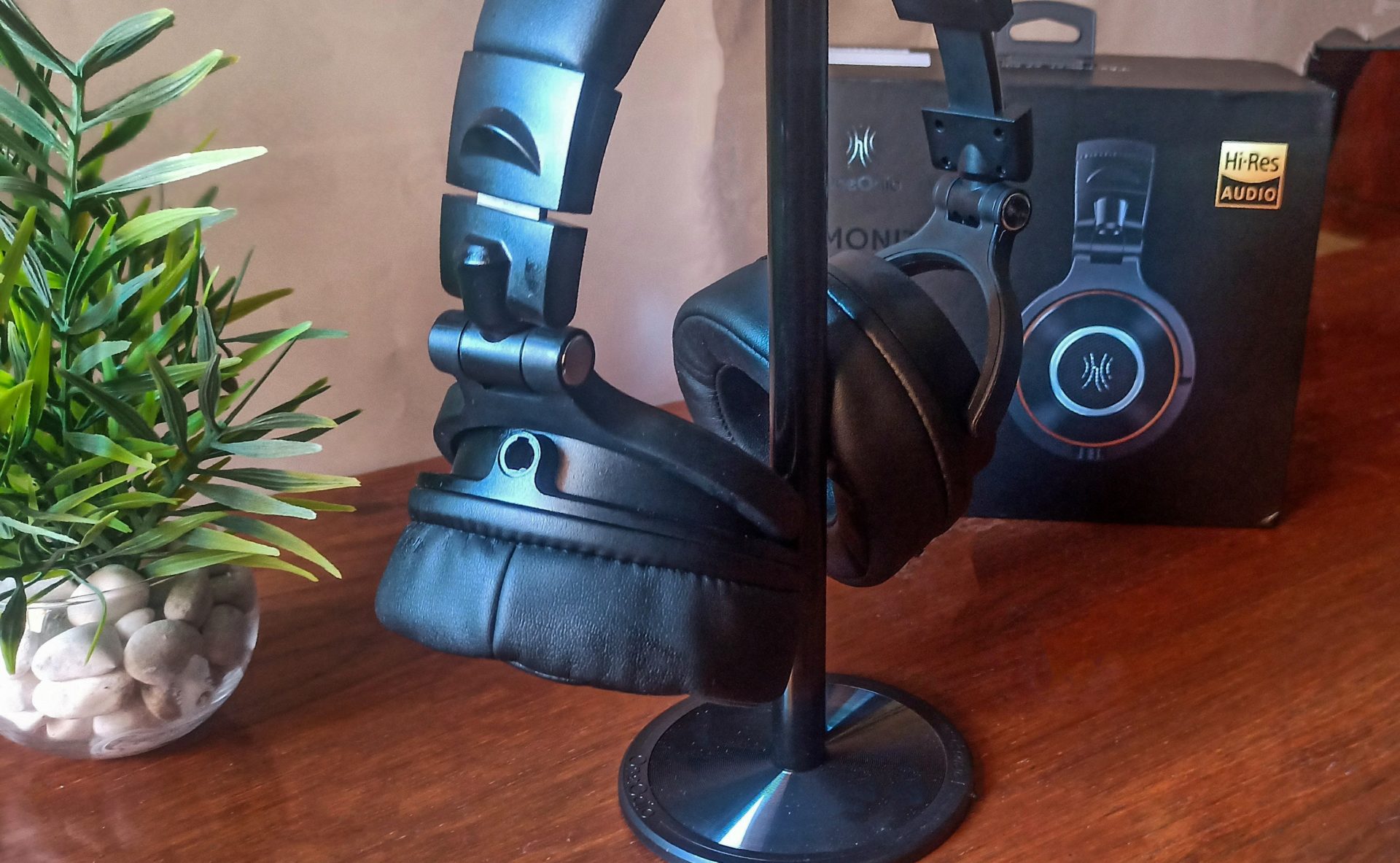 OneOdio Monitor 60 Price And Where To Buy
The OneOdio Monitor 60 Headphone is currently available on the official OneOdio website for a very good price, And use the code " SUPER20% " to save 20% off. so don't miss out on this great deal.
OneOdio Monitor 60 headphone
Storage bag
User Manual
3.5mm to 3.5mm cable with microphone (1.2M)
6.35mm to 3.5mm coiled cable (1.5M~3M)
3.5mm to 3.5mm cable (3M)
OneOdio Monitor 60 Specifications
| | |
| --- | --- |
| Model | monitor 60 |
| Color | Black |
| Speaker | 50mm |
| Impedance | 38Ω |
| Sensitivity | 110dB±3dB |
| Frequency Response | 20Hz-40KHz |
| Max input power | 1600mW |
| Plug Type | 3.5mm/6.35mm stereo |
| Sound-insulating Film | PET |