Smartwatches are becoming extremely popular among individuals worldwide. Among other cool features, They can provide valuable insights into your health and help you stay active. However, nowadays purchasing a decent smartwatch on a budget may require you to sacrifice performance or features or you need to pay the bills for the big brand to get a good quality and performance smartwatch.
So today I will bring you a new product: Smartwatch RIG, a budget-oriented smartwatch that is packed with GR5515 MCU, MAX86176 innovative sensors, and a full-touch screen that make you achieve optimum health, furthermore, RIG also supports FDA, a medical-grade certification.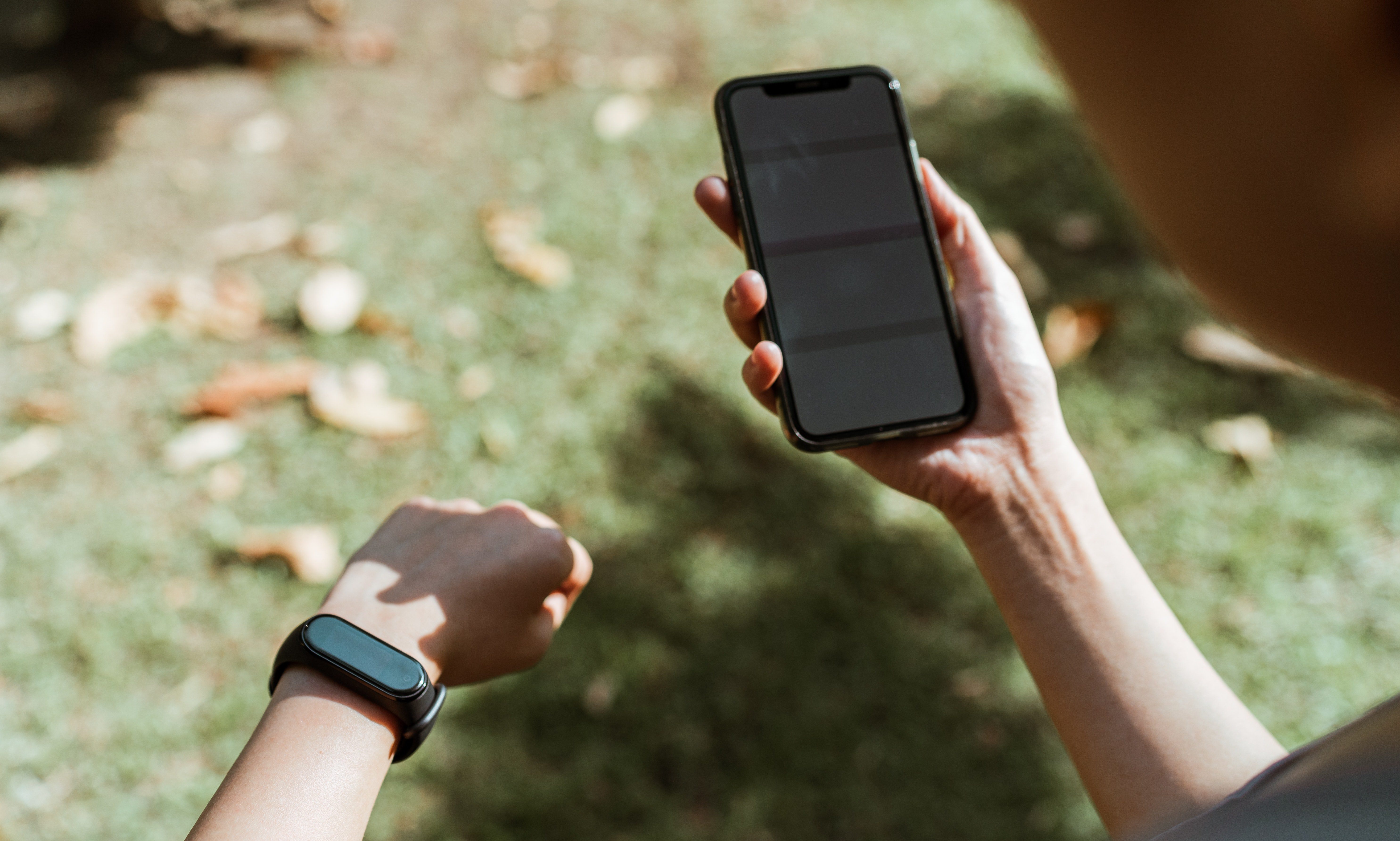 Not like the big-brand products, watch RIG has reasonably priced. This watch features a 1.69-inch, high-resolution color display that shows all of your health data and provides other suggestions at a glance. 6 health monitoring modes let you enjoy health monitoring on RIG: ECG test, HR monitoring, HRV analysis, SPO2 monitoring, whole-time sleep tracking, as well as sleep apnea monitoring.
The highlight of this watch is supporting ECG with a 512 HZ sample rate, PPG tech, and a patented algorithm. By that, you can test ECG on your wrist or on the app at any time. You can send your ECG report to your family or your professional doctor for daily advice. If you have abnormal body data, RIG can make an alert for reminding.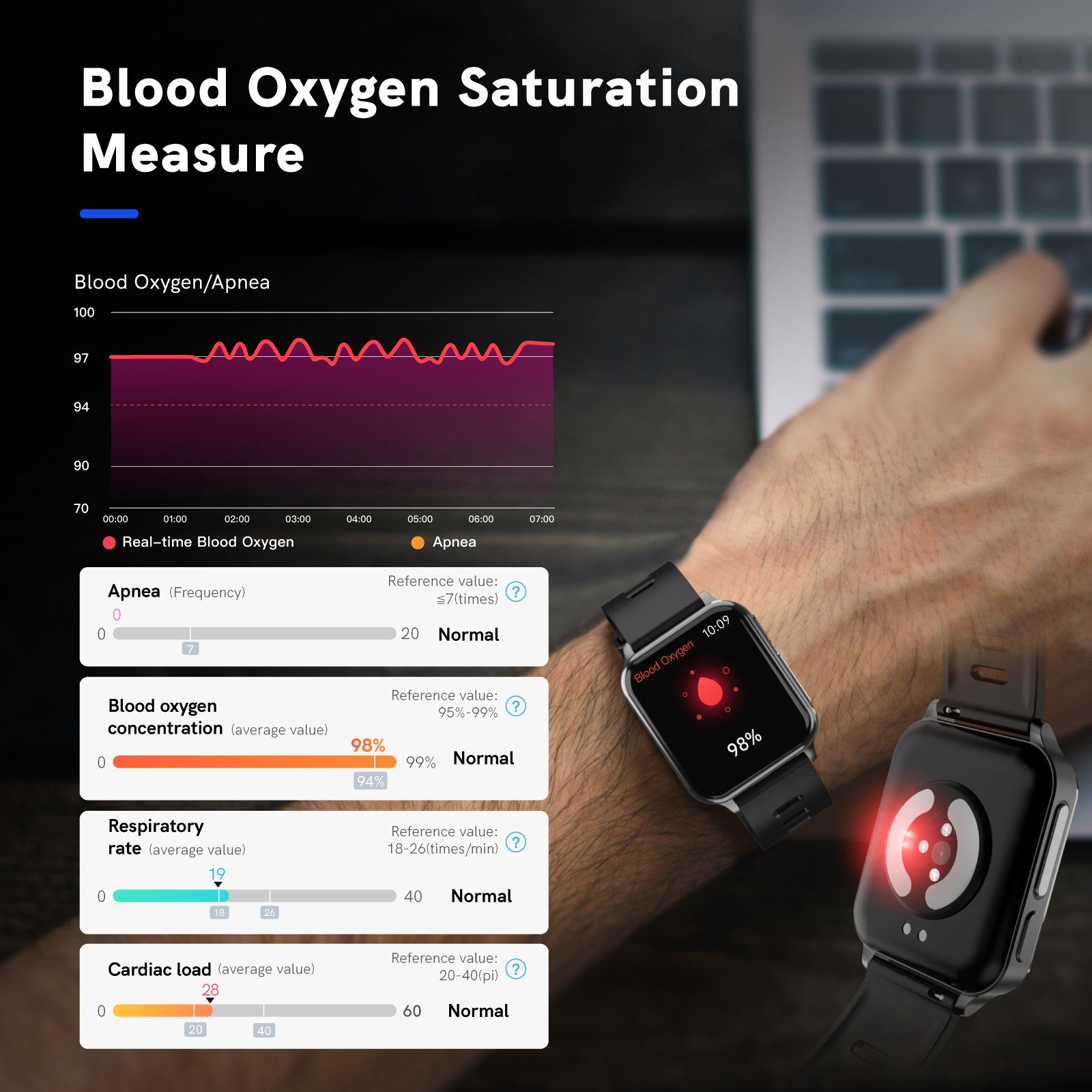 RIG's SPO2 monitoring with the PPG technology monitoring sensor detects your oxygen saturation in your bloodstream accurately. You can catch your SPO2 data in real-time and also will make an alert when your SPO2 is abnormal. Alongside the sleep tracking for the whole period, RIG also can recognize whether your breath is under the normal range otherwise, it will make an alert to wake you up from sleep.
You also can't miss RIG's HR monitoring, supporting exercise, and resting heart rate, easily gets various heart rate distribution feedback maps, which help you adjust exercise intensity and time and make your exercise more scientific.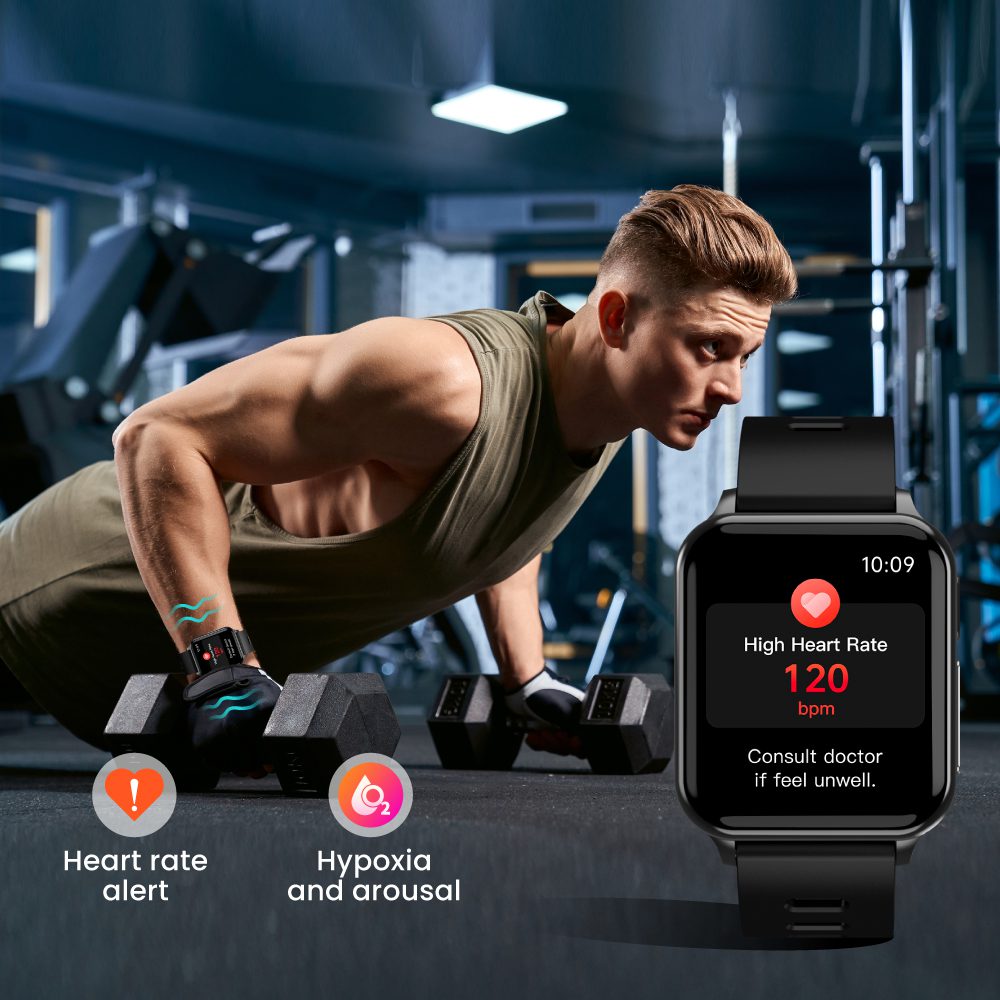 Additionally, you will be able to have better workout sessions as it let you pick between 10 fitness modes so that you can choose the health activity you want to indulge in. Meanwhile, you can personalize your watch by selecting photographs from your smartphone and also locate your phone when it is linked and in range of the watch's blue-teeth connection.
With the new-version Bluetooth 5.1, RIG supports information synchronization reminders, so that you can not miss important info just by gently lifting your wrist during sports or busy work. Of course, for Alarm clocks, long-sitting reminders, female period reminders, remote photo control, timer, and other essential functions, RIG can also meet your daily needs.
This watch also has an IP68 waterproof rate and a 320 MAH battery, which can last up to 25 days on a single charge. So you can take RIG on adventures big or small without having the concern of its being damaged or running out of battery power while on the move.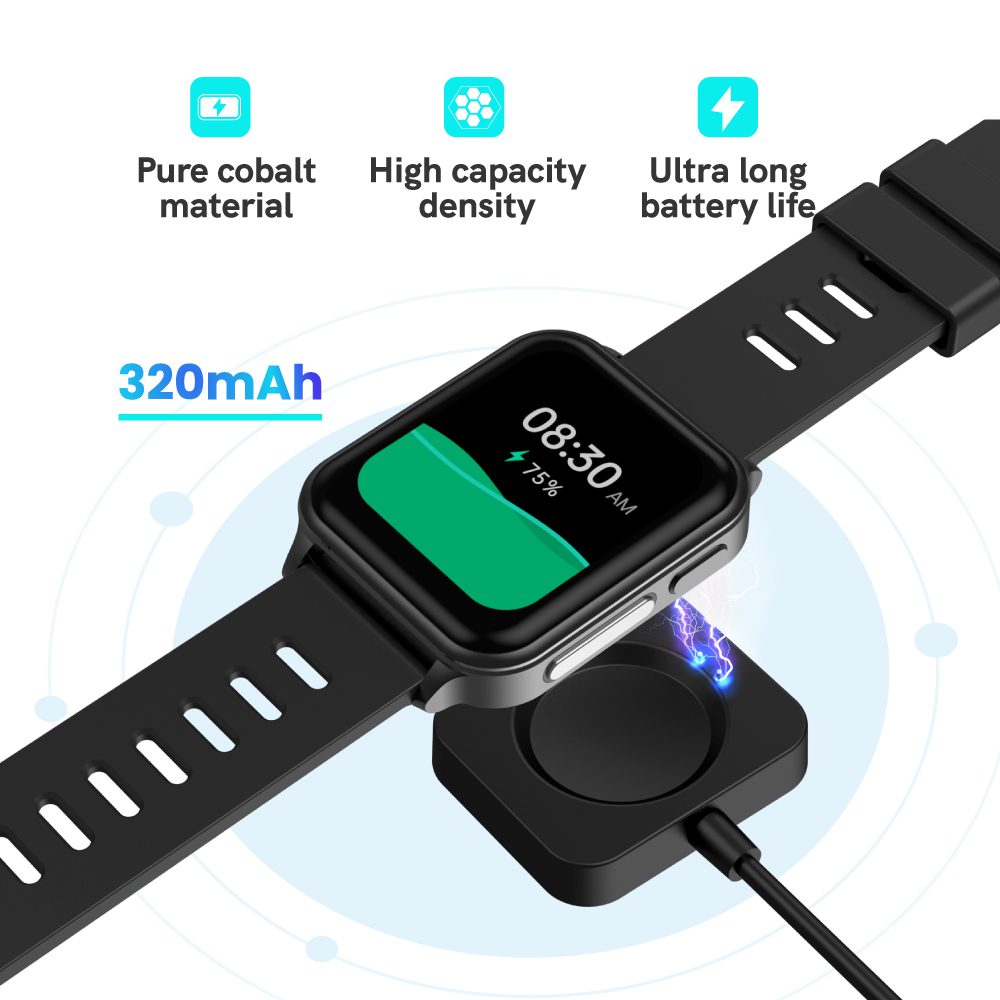 Matching up the independent development app(veepoo health), RIG can connect easily and stably. You can store your health info on the app and continuously track your body condition every day.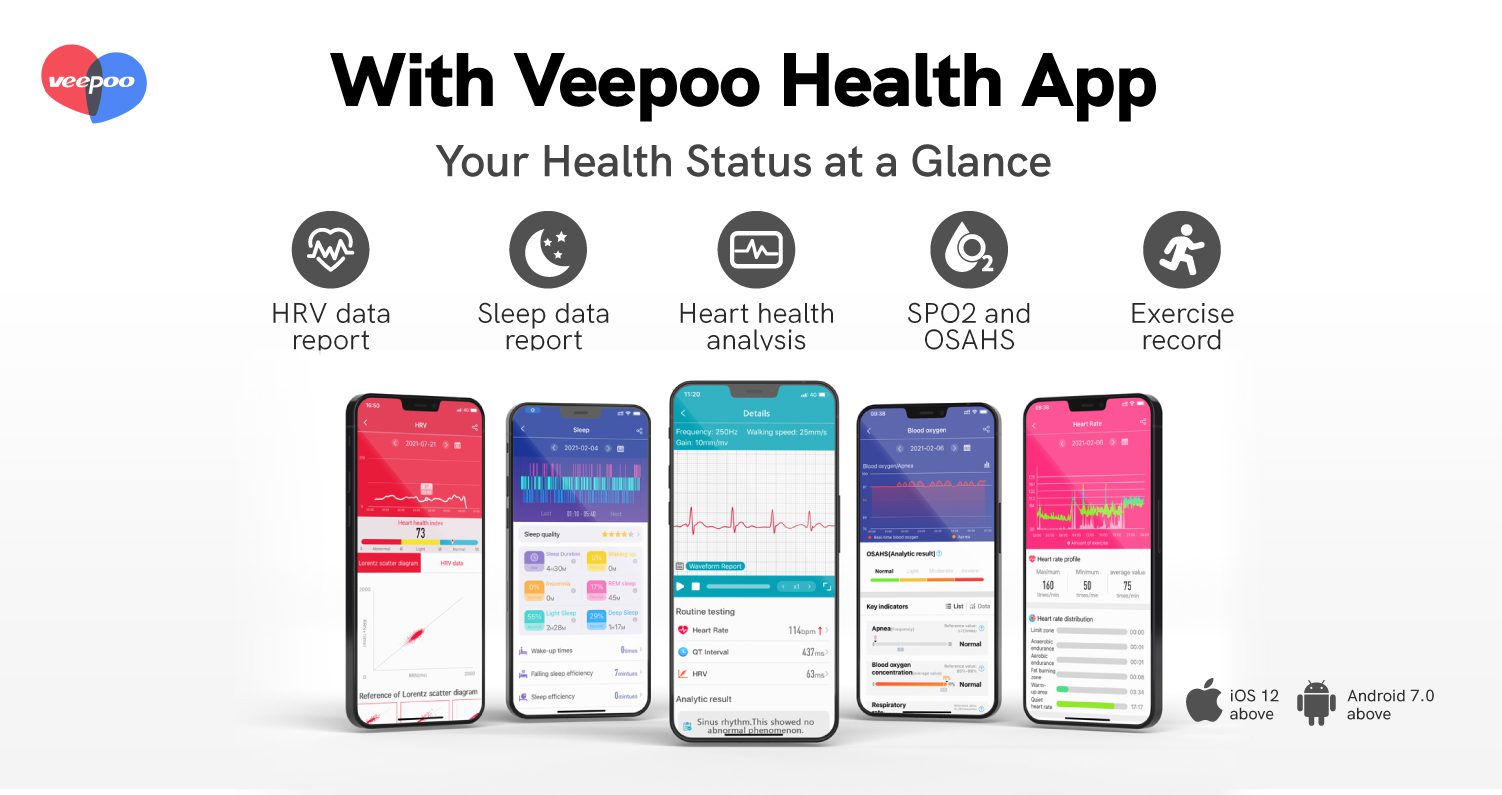 How much is RIG Smartwatch And Where you can buy it
The RIG Smartwatch is currently available on fitaos.com for a very favorable price. To know more info about the price and product, please click the link below to access the website. Veepoo Smartwatch Elite RIG (fitaos.com)