ThundeRobot is a Chinese brand that has recently emerged by producing gaming laptops. Today we have a review of the latest laptop released, ThundeRobot ZERO, which comes with a 16-inch 2K display with 165MHz refresh rate, and is a really powerful configuration with an Intel Core i7-11800H CPU accompanied by an NVIDIA RTX 3070 GPU, one of the most efficient graphics this time. This makes the laptop the perfect choice for gaming and productivity anywhere, anytime. And as usual, full details in the review.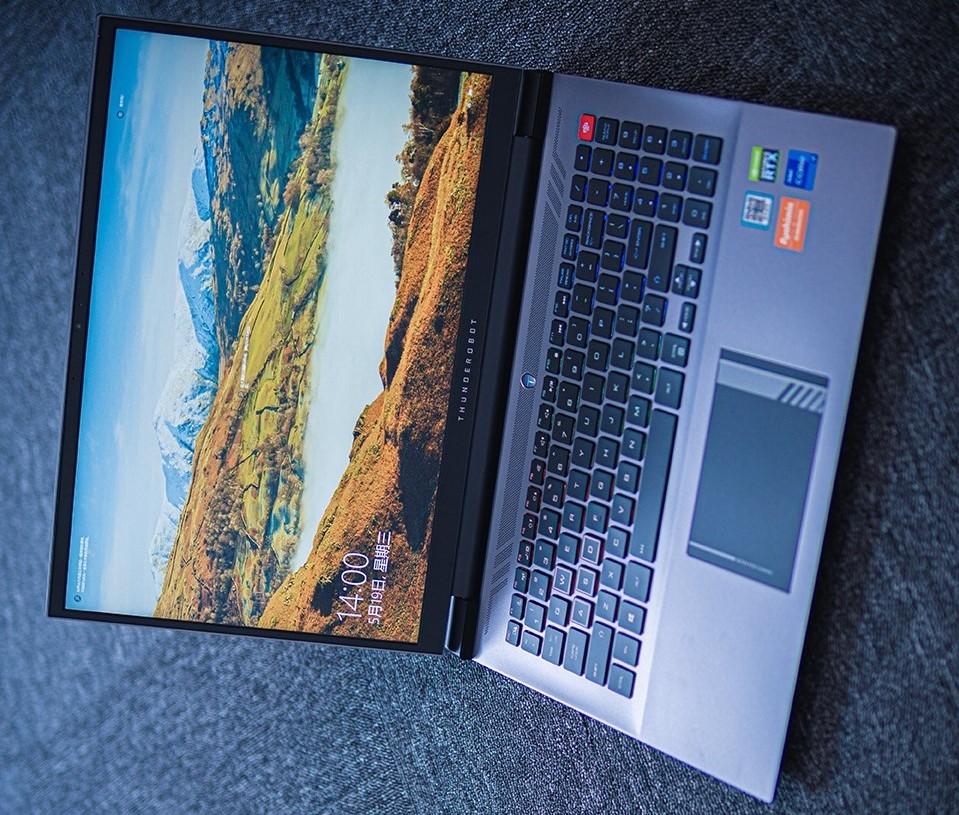 ThundeRobot ZERO Features
Windows 10 Pro Installed
16 inch 165Hz 2.5K Screen with 2560 x 1600 HD Resolution
Intel Core i7-11800H 8 Core 16 Threads 4.6GHz
NVIDIA GeForce RTX3070 GPU 8GB Memory
16GB DDR4 3200MHz, RAM 512GB PCIe 4.0
16.8 Million Colors RGB Backlit keyboard
63Wh Battery And 230W Charger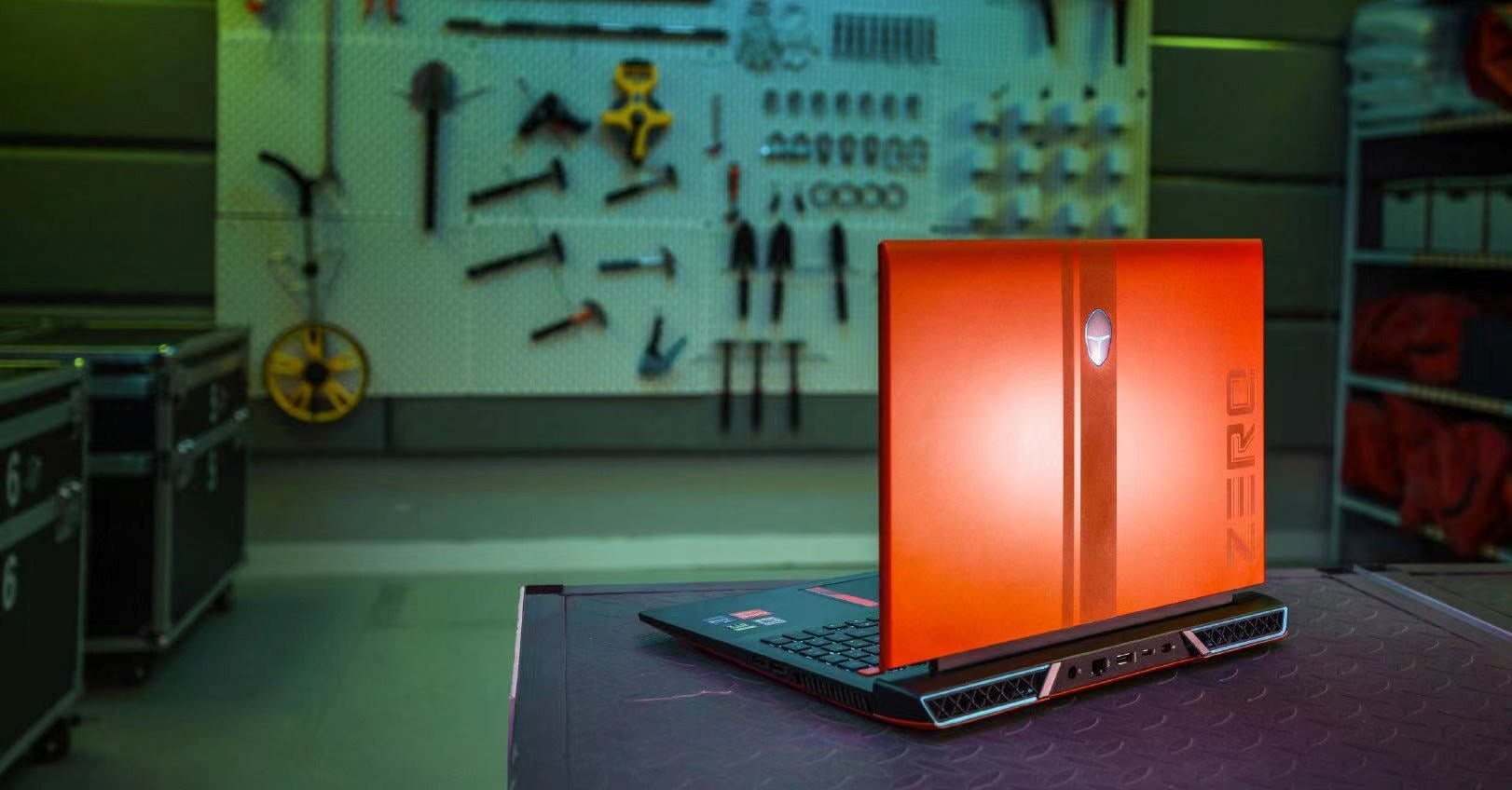 Design And Build Quality
ThundeRobot ZERO In terms of design, orange and black color dominates all over the body and has a character to suit Gamers. In size, it is large with dimensions of 360 (W) x 286(D) x 37.3(H) mm. The whole body is made of high-quality plastic and some parts are metal, which makes it light in weight compared to other similar devices as it weighs only 2.6 kg. However, it will be difficult to carry this laptop every day. And the aesthetic touch of the Thunderobot logo on the back comes with multiple RGB lighting.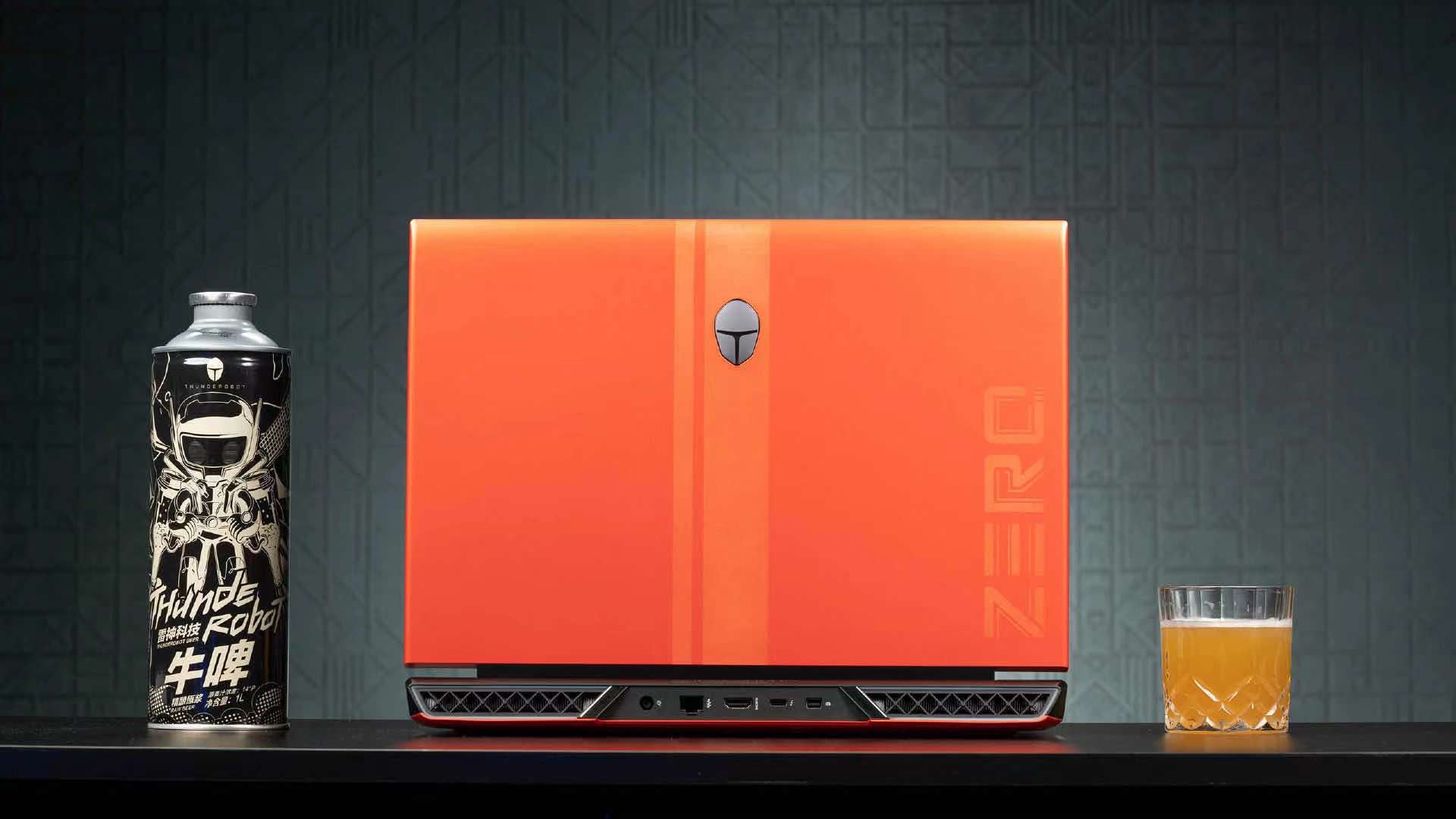 The screen is fairly large at 16 inches and it's nice that the bezel is thinner, which makes the screen give you a better visual experience compared to laptops with a larger screen-to-body ratio. With a webcam at the top of the screen.
Ports here are acceptable, including a 2*USB 3.1 port, a Mini DP 1.4, a 3.5mm audio jack, a DC port, an HDMI 2.0, USB Type-C Thunderbolt 4 / DP 1.3, and an RJ45 port.
The keyboard is a black, full-size (Qwerty) multi-colored RGB backlit keyboard with adjustable brightness. The mouse was also smooth, with plenty of room for ease of use.
Screen Quality
The ThundeRobot ZERO gaming laptop offers a 16-inch HD IPS display with 2K resolution 2560 x 1600 (QHD), 5ms high speed, and a refresh rate of 165MHz, 500nits of brightness to capture every detail of vivid color with ultra-narrow bezels, making the entire screen have a screen ratio Higher to the body, to give you an extraordinary viewing experience by displaying more content.
Hardware And Performance
The new ThunderRobot ZERO laptop is equipped with an 11th generation Intel Core i7-11800H octa-core processor clocked at 4.6GHz with 16 threads capable of up to 4.0GHz in turbo mode with 10nm manufacturing accuracy that integrates a UHD Graphics Xe 750 GPU.
For graphics is the NVIDIA RTX 3070 manufactured in 8nm with 8GB of SAMSUNG GDDR6 RAM and everything is cooled by a pair of fans backed by a Heatpipe system.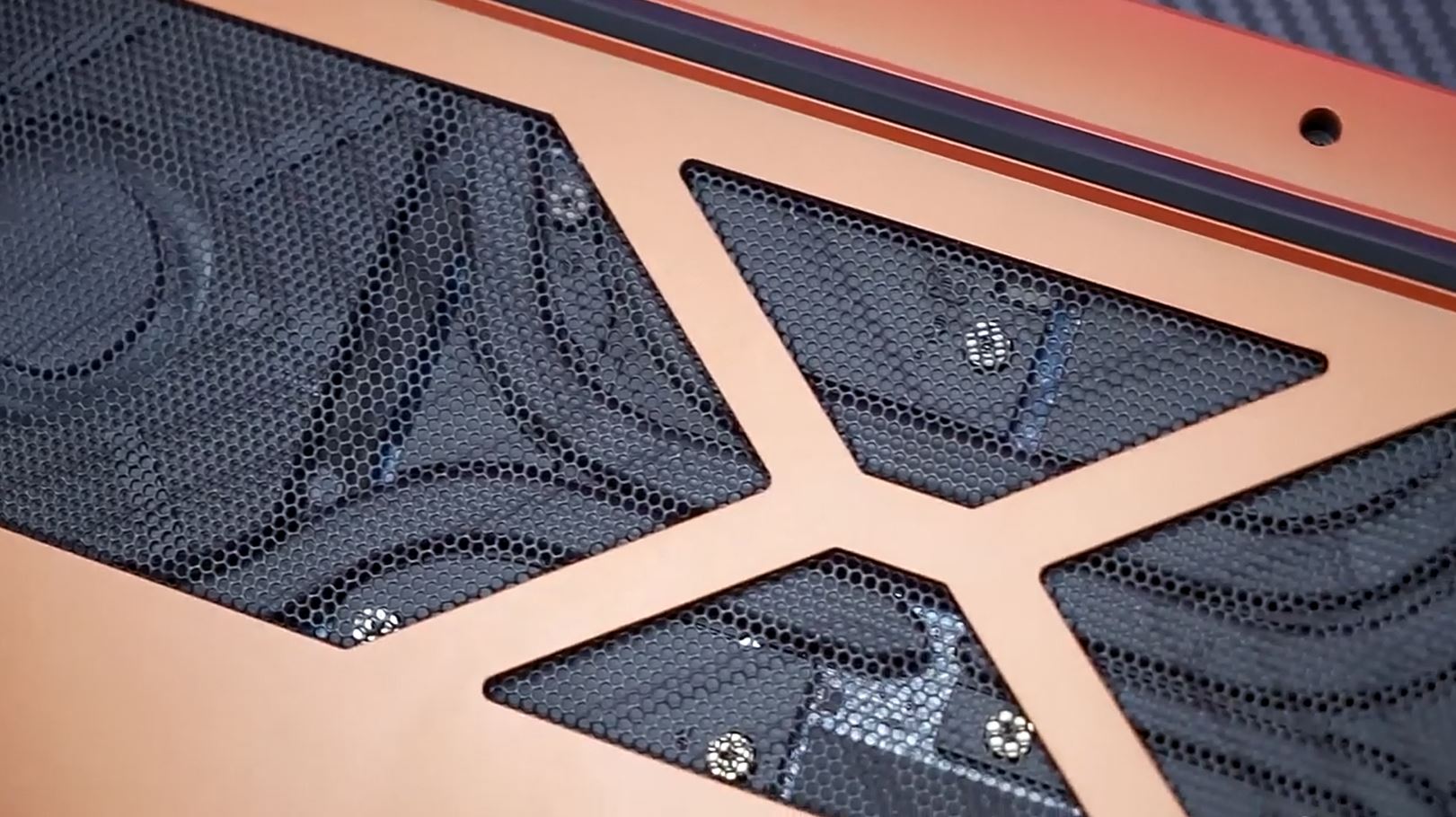 For more capabilities, we have the RAM we have that is 16/32/64GB DDR4 3200MHz while for storage we have 512GB/1TB NVMe PCIe 4.0 SSD, although we have another free space to install an M.2 SSD sec and another SATA3.
In short, the laptop can run any of the high-end games and programs quite easily, even with multitasking, it will not have any problems. At the same time.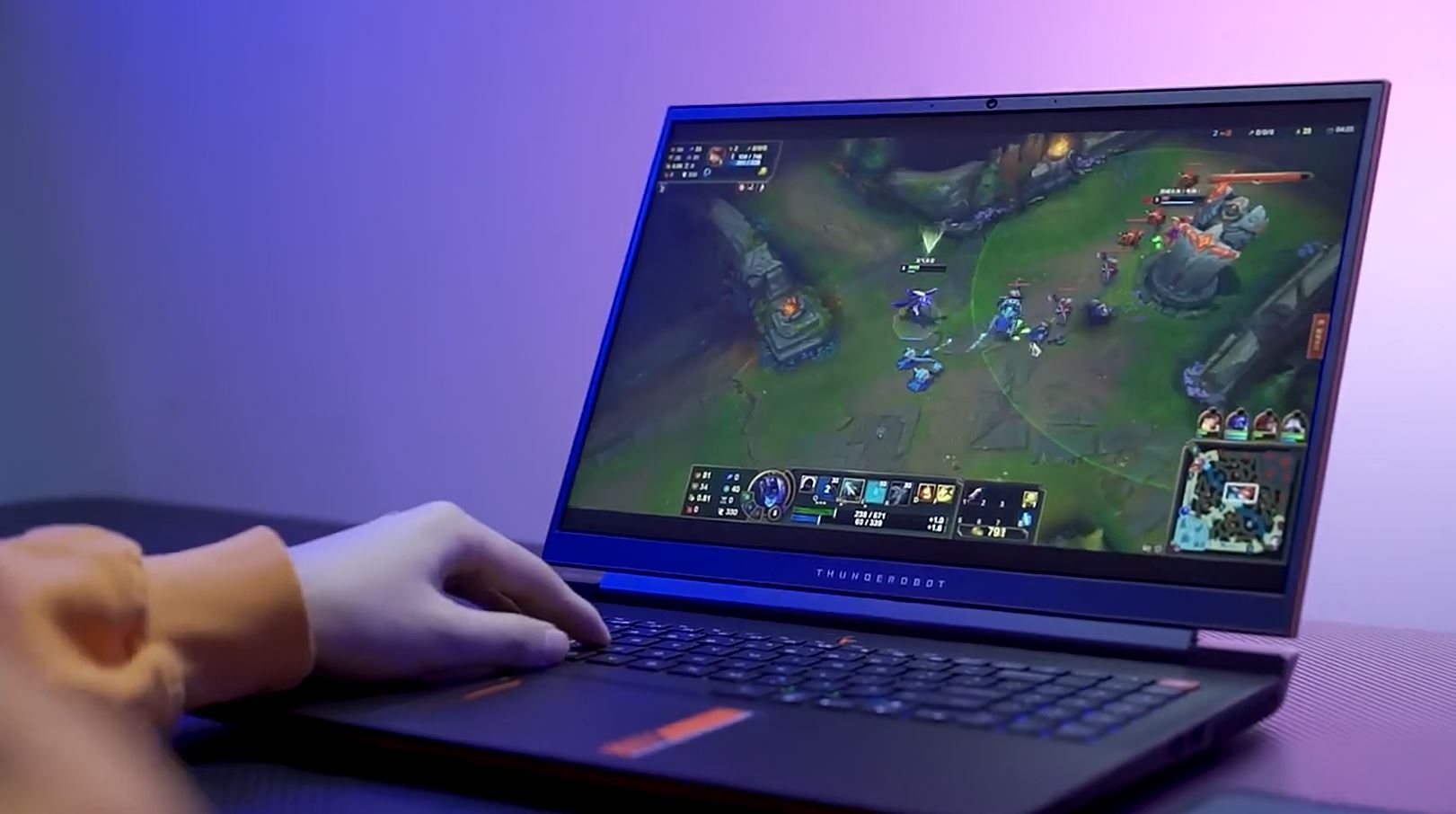 For connectivity, the ZERO includes Wi-Fi 6, Bluetooth, 5.0, and a Gigabit network port on the back of the laptop, making the signal more stable and smooth.
This laptop has a 1.0MP front-facing camera for video chatting and image capture to allow you to video chat with family and friends while gaming with ease while the built-in microphone clearly captures audio. Even the dual standalone speakers were loud with a resonant sound effect.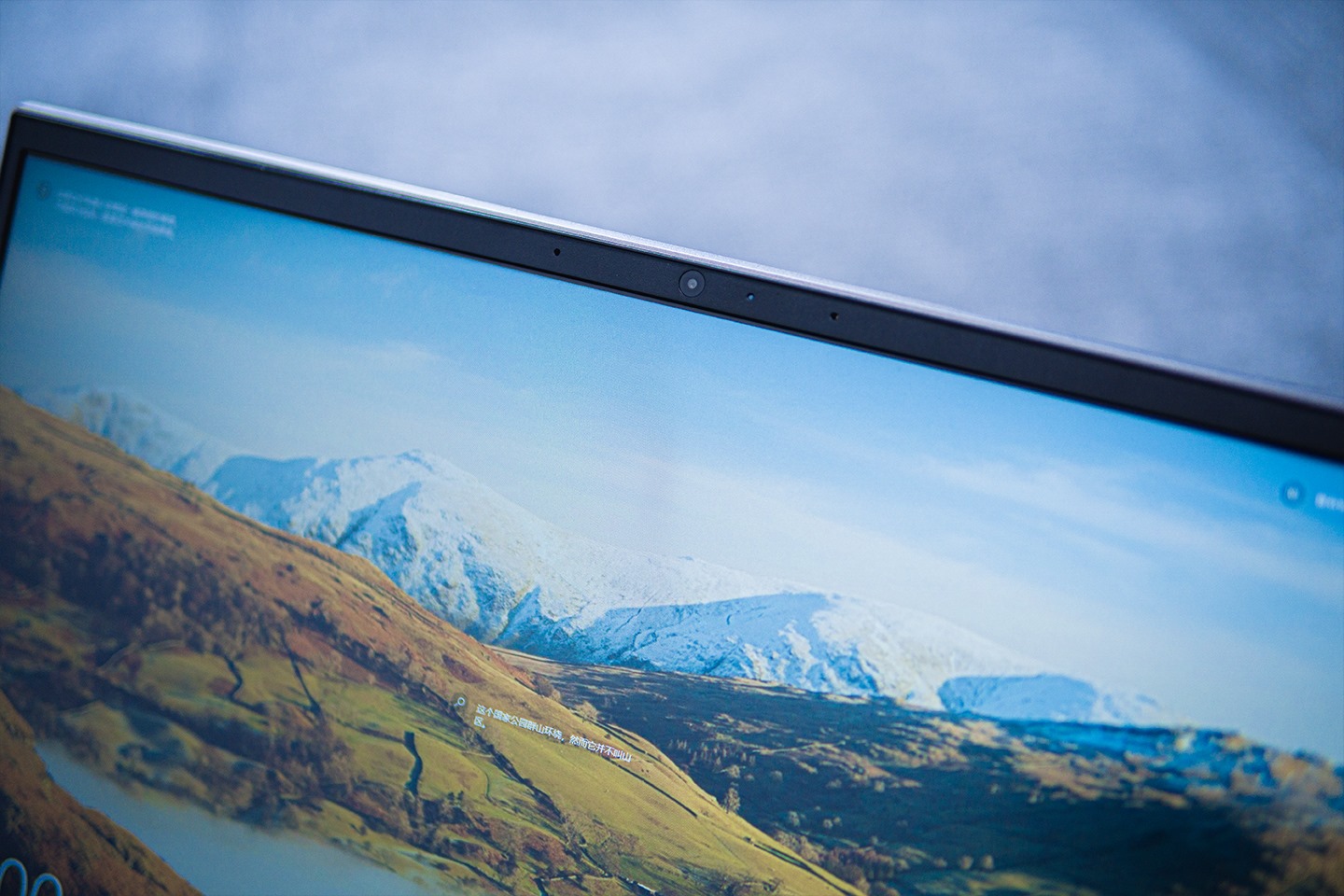 This is all managed by Windows 10 Pro 64-bit operating system. To download drivers, all you have to do is go to the official website and choose your device type and operating system
Battery
Finally, ThundeRobot ZERO is equipped with a high capacity 63Wh lithium battery for the autonomy of 10 to 16 hours depending on usage, because when you play games, its capacity will quickly decrease. However, these devices are not designed to last long, but they do provide a great gaming experience.
ThundeRobot ZERO Price And Where To Buy
The ThundeRobot ZERO Gaming Laptop is currently available in Banggood and the AliExpress store for a very good price So, don't miss out on this great deal. And to view its price or buy it, you can access the offer by clicking on the store icon.
ThundeRobot ZERO Laptop
User manual ( Include warranty services )
Original Charger
EU/UK/US Adapter
ThundeRobot ZERO Laptop Specification
Brand
ThundeRobot
Mode
ZERO
Color
Orange
Material
Plastic And Metal
OS
Windows 10 Pro
Language
Global Version( Support any language)
Camera
1.0MP
Keyboard
QWERTY (American layout), backlit with 16.8 Million Colors RGB
Battery
63Wh Lithium-ion Polymer Battery
Warranty
Global Warranty
Hardware
CPU type
11th Intel Core i7-11800H, 45W TDP
CPU frequency
Eight-Core Sixteen Thread, Single Core Turbo up to 4.6GHz
Process technology
10nm
GPU
NVIDIA GeForce RTX3070 GPU 8GB Memory
RAM
2 RAM Slots, if you buy 16GB, you can choose 1X16GB or 2X8GB
Hard Disk Memory
2 SSD Slots, M.2 PCIe 4.0 SSD support, support NVMe
Display
Screen size
16 inch / 165Hz / 100%sRGB
Display ratio
16:10
Screen resolution
2560 x 1600 (QHD)
Screen type
IPS
Network
Wi-Fi
6.0
Bluetooth
5.0
Connectivity
USB 3.1
Yes
USB-C
Yes
RJ45
Yes
Mini DP
Yes
HDMI slot
Yes
3.5mm Headphone Port
Yes
Others
Product weight
2.58000kg
Package weight
5.05000kg
Product size
360 (W) x 286(D) x 37.3(H) mm
Package size
500(W)×100(D)×90(H) mm