A lot of times we want to connect our smartphone or tablet and display it on a big-screen TV or projector wirelessly. You may have experienced this kind of experience, so today I am here to evaluate an effective solution that you can do with ProScreenCast Wireless Display Adapter. Its best and most popular is the ProScreenCast SC01 True 4K which is designed to wirelessly stream video to a TV, projector, or any monitor with HDMI.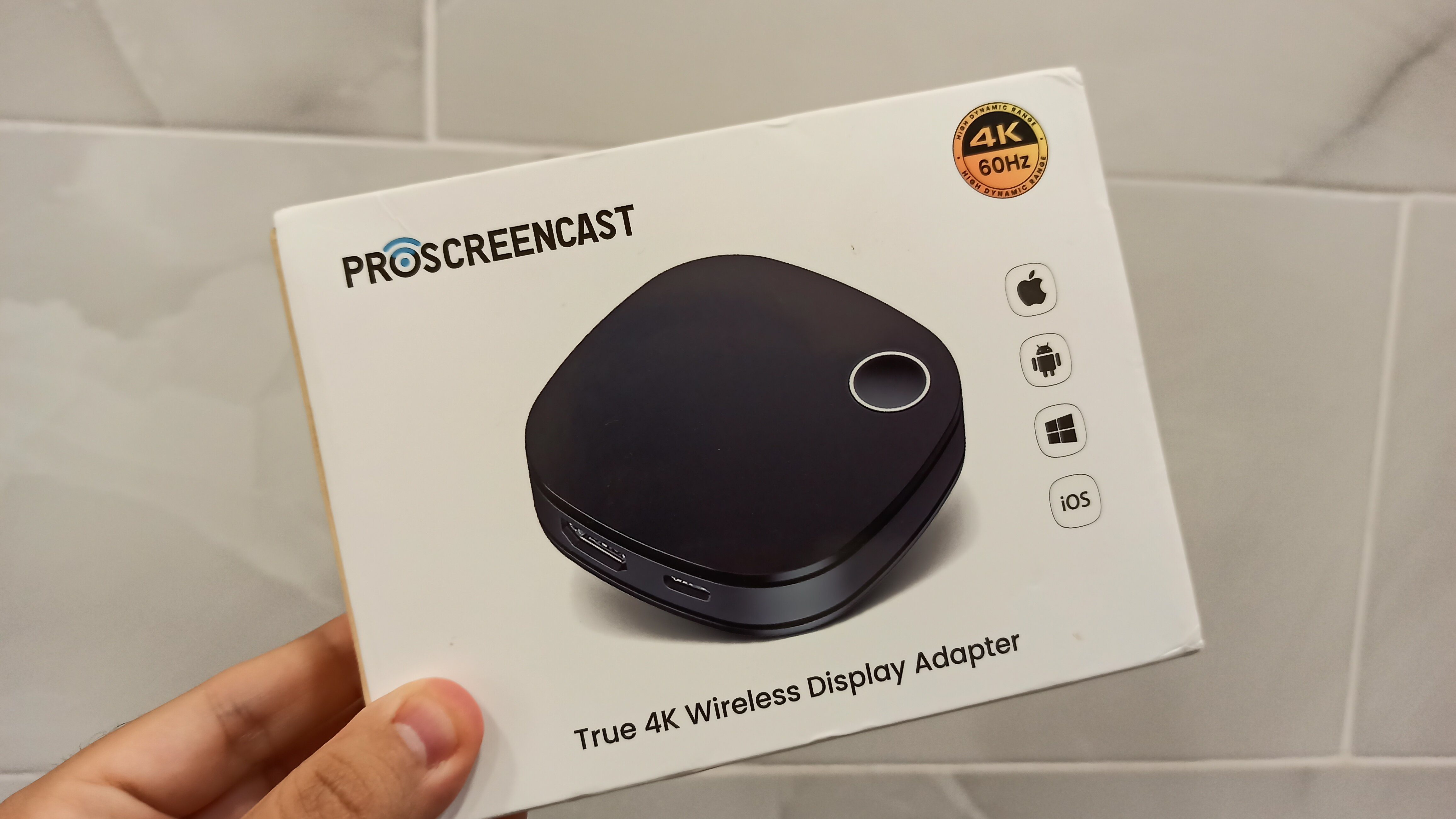 This allows you to experience 4K quality on a large screen from your mobile phone or computer, without having to run cables across the room. Which supports 4K @ 60 and HDR with low latency with dual-band support. Compatible with Android, macOS, iOS, Windows, and ChromeOS through Miracast, Airplay, and DLNA even portrait mode is also supported. So what are you waiting for, let's take a closer look now.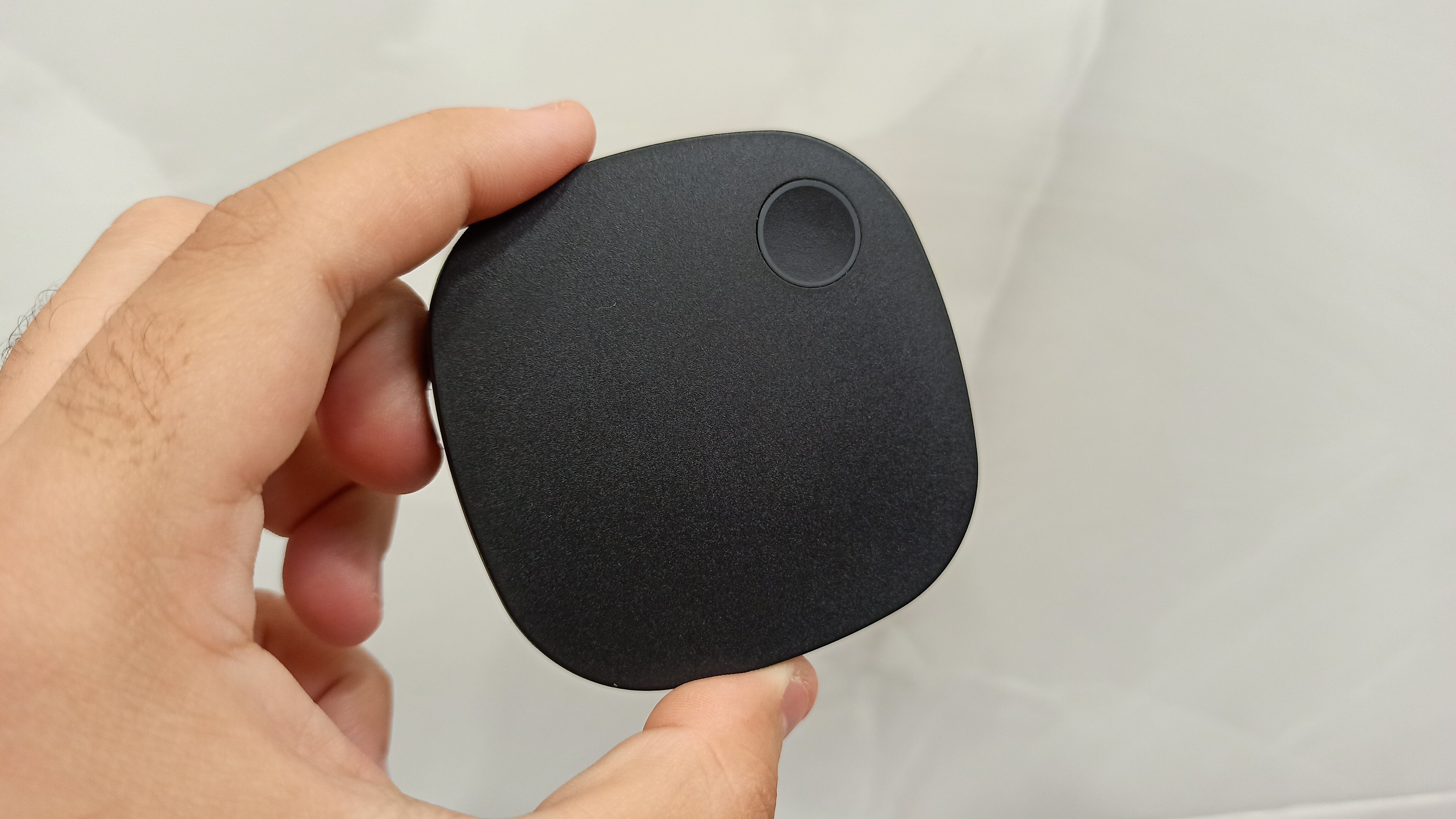 ProScreenCast SC01 Features
Stream 4K @ 60 Hz wirelessly
HDMI 2.0 with HDR
802.11ac dual-band WI-FI
Easy to use, low latency, stable
One button to switch between Landscape & Portrait display
Support OS: Android, iOS, Windows, macOS, Chromecast
Suitable for mobile phone, pad, PC, laptop screen sharing
Packaging And Design
The ProScreenCast SC01 comes in a standard white box with device information and features. The box includes user manuals, an HDMI 2.0 cable, and a USB-A to USB-C power cable.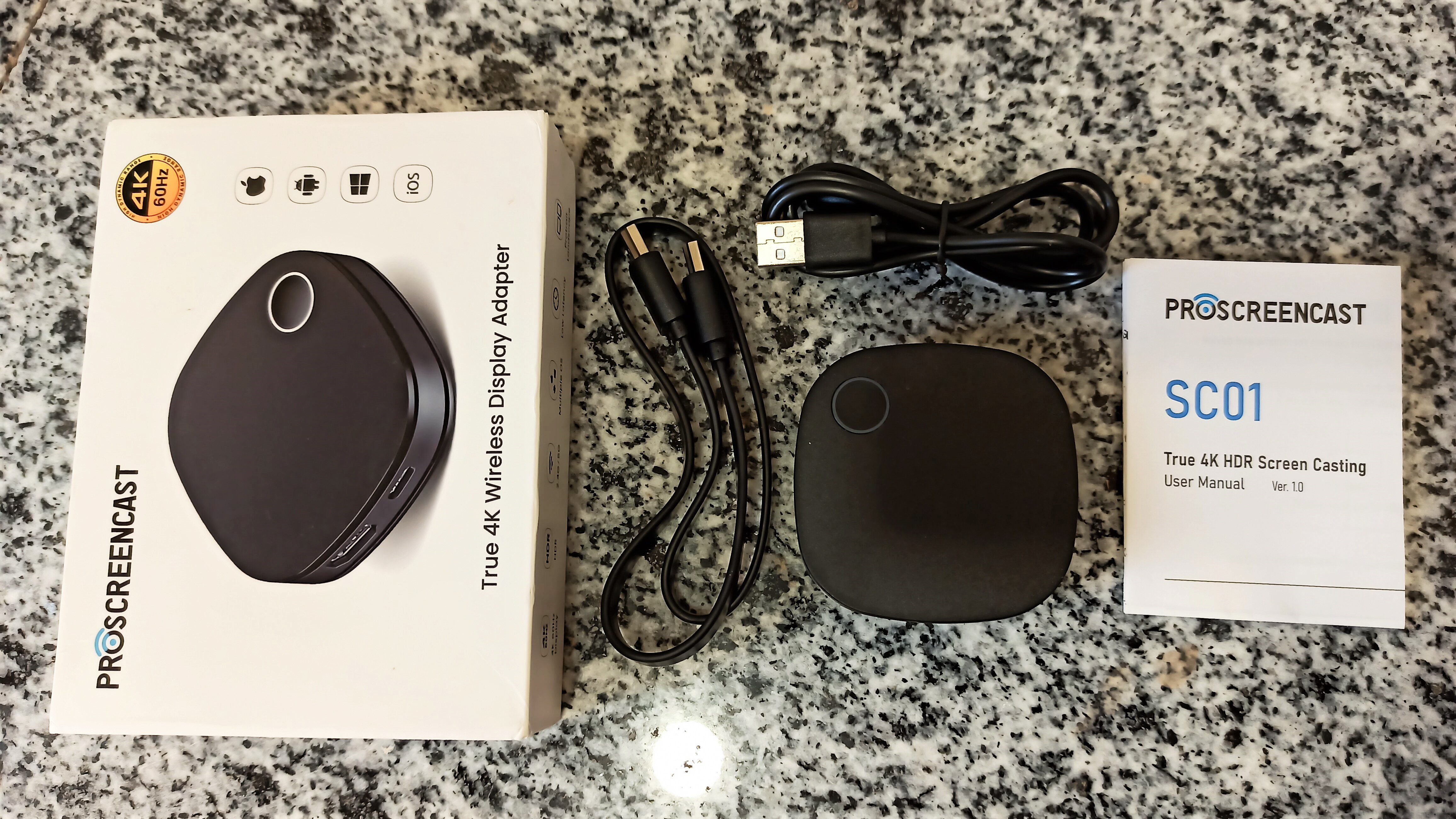 The Proscreencast SC01 features an impressive, compact design, ultra-lightweight at only 50.7g, and has outstanding build quality, all thanks to a solid ABS + PC body, so it's easy to carry with you when you're really traveling.
On the top of the device we have a button that uses one LED that can do a factory reset and restart or switch between portrait and landscape modes, we also have holes for airflow from the bottom and sides, and on the back side, there are small non-slip rubber elements. We only have two connection ports, an HDMI 2.0b video output suitable for 4K @ 60fps HDR video and a USB-C 5V 2A port that only works to save power. When the SC01 is connected to a 5V 2A power adapter, the button at the top of the space is illuminated by a circular white LED.
Proscreencast SC01 – How it works
SC01 allows you to stream video from your mobile phone, pad, or PC to a large screen without using any cables. Plug-and-play installation is simple and you don't need to install an extra app to do setup, everything can be done in a web browser. So all you have to do is activate the Proscreencast SC01, and the main screen will tell us how to connect to the system so we can use it. It supports multiple operating systems including Android, iOS, Windows, and macOS.
Thanks to its straightforward design, we just have to connect this system to our TV screen and power up with simple configuration steps to get started and without any complicated setup or app required, so once setup, you can stream video via Airplay, Miracast, DLNA, and Chromecast. You can choose to mirror your screen to the TV or push the video to the TV and keep using your mobile phone for another task. The good thing is that the SC01 supports both 2.4G and 5G Wi-Fi to give you a stable connection and is very compact and has an internal Wi-Fi antenna, allowing you to carry it around easily.
Apple or Android system.

First, connect the WiFi of the receiver to the mobile phone, the name is "ProScreenCast-xxxxxx", and the password is 12345678.
Next, enter "192.168.203.1" or scan the QR code to search in the browser.
Finally, click "Resolution" and select "3840p / 2160p / 60p". The device supports a high bit rate 60Hz, and 30p and 60p can be selected as needed.
Note: to transmit 4K video, make sure your monitor, video source, and HDMI cable support 4K@60Hz (HDMI 2.0). You can adjust the output resolution by setting it to match your monitor. At the same time, you can turn the HDR on and off.
When you enter the IP address and see the WiFi settings page, you can first click the arrow icon in the upper left corner to exit the page, and then select the resolution settings.
Inside, we can discover the operating modes. Where we have video game mode to reduce latency or video mode to prioritize high-quality images. We can also change the high quality of the video to staging it to a maximum quality of 4K @ 60fps or reduce the level for extra smoothness. Usually, it is possible to activate the HDR mode or rotate the image.
Broadcast Tests
We can handle Proscreencast SC01 by sending content from the Youtube app, Chrome browser, or Chrome OS. We cannot use it by different apps like Netflix, Amazon Prime, Hulu, etc. by DRM Safety which embraces blocking of these units. Anyway, inside the YouTube app, you might see the cuts in the next video, the benchmark is great, and we don't even detect cuts in 4K. And you can use your phone for other things at the same time. However, there is a problem with sending YouTube HDR videos to SC01 at the moment but SDR videos are working fine.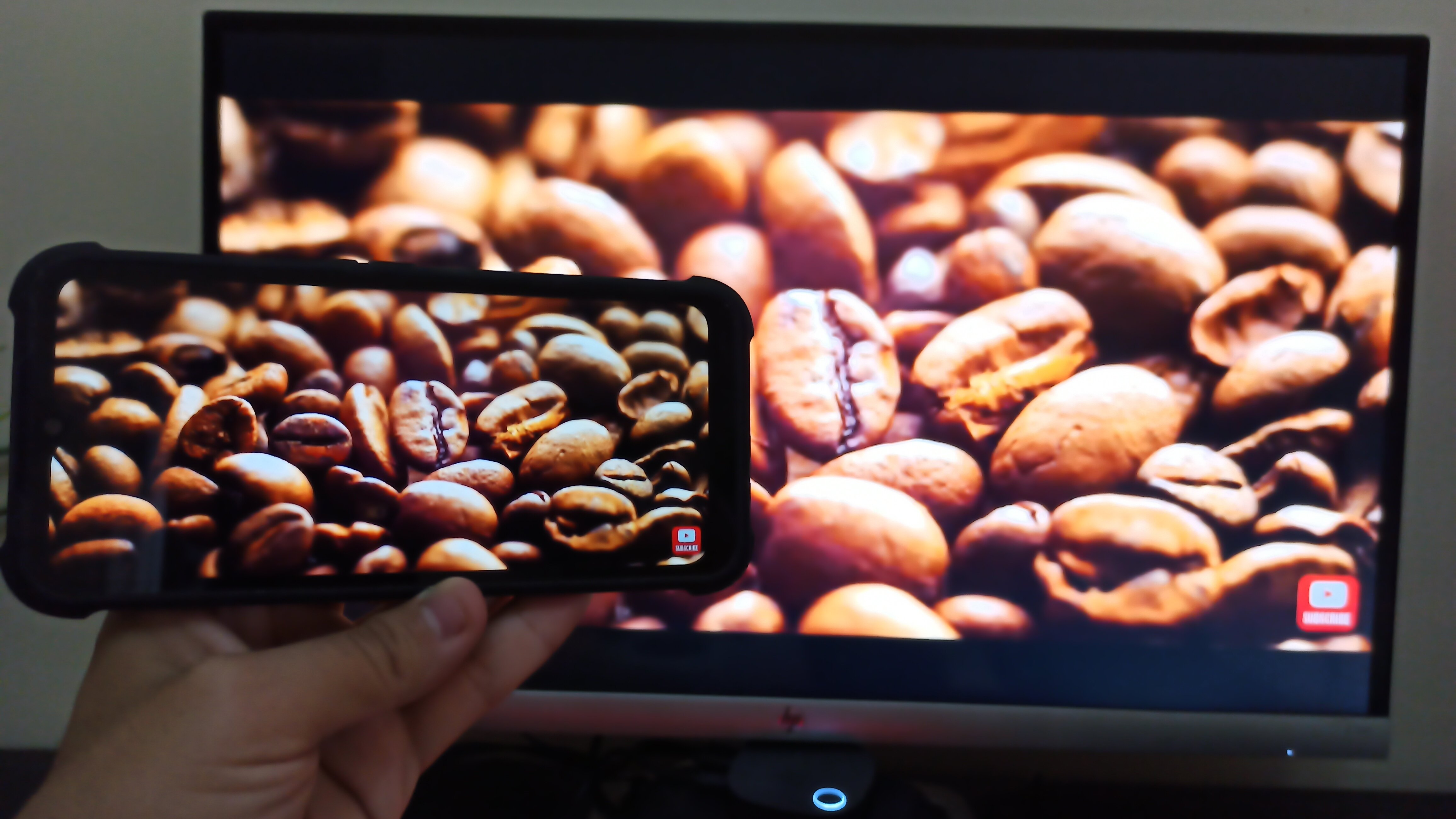 The response time of the video stream is almost unnoticeable around 75ms. It's not quite as fast as cable but no wire here. It is undoubtedly suitable for casual games. Twice as fast as Chromecast with Google TV with an input lag of 140ms. In addition, the wireless connection is stable and the video playback is smooth. Simply connect the gamepad to your phone and you're ready to play games on your big TV or projector afterward.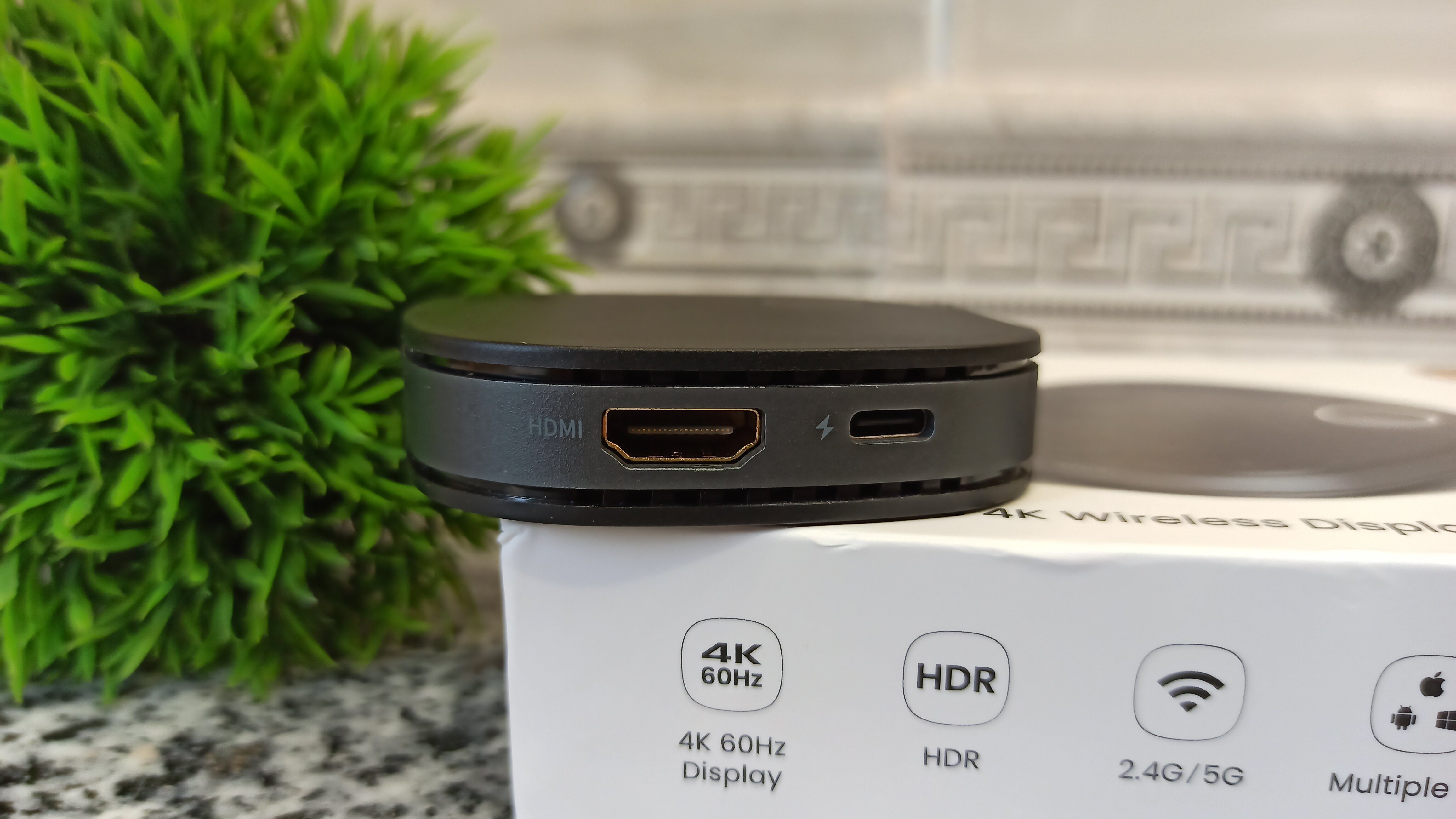 It can switch between landscape and portrait mode by pressing the button on the SC01 Suitable for use in meetings, video watching, education, live broadcasting, and gaming. It is suitable for streaming vertical videos like TikTok or doing live broadcasts on a big screen.
ProScreenCast SC01 Price And Where To Buy
The ProScreenCast SC01 is currently available on the ProScreenCast Official Website for a very good price. So, don't miss out on this great deal.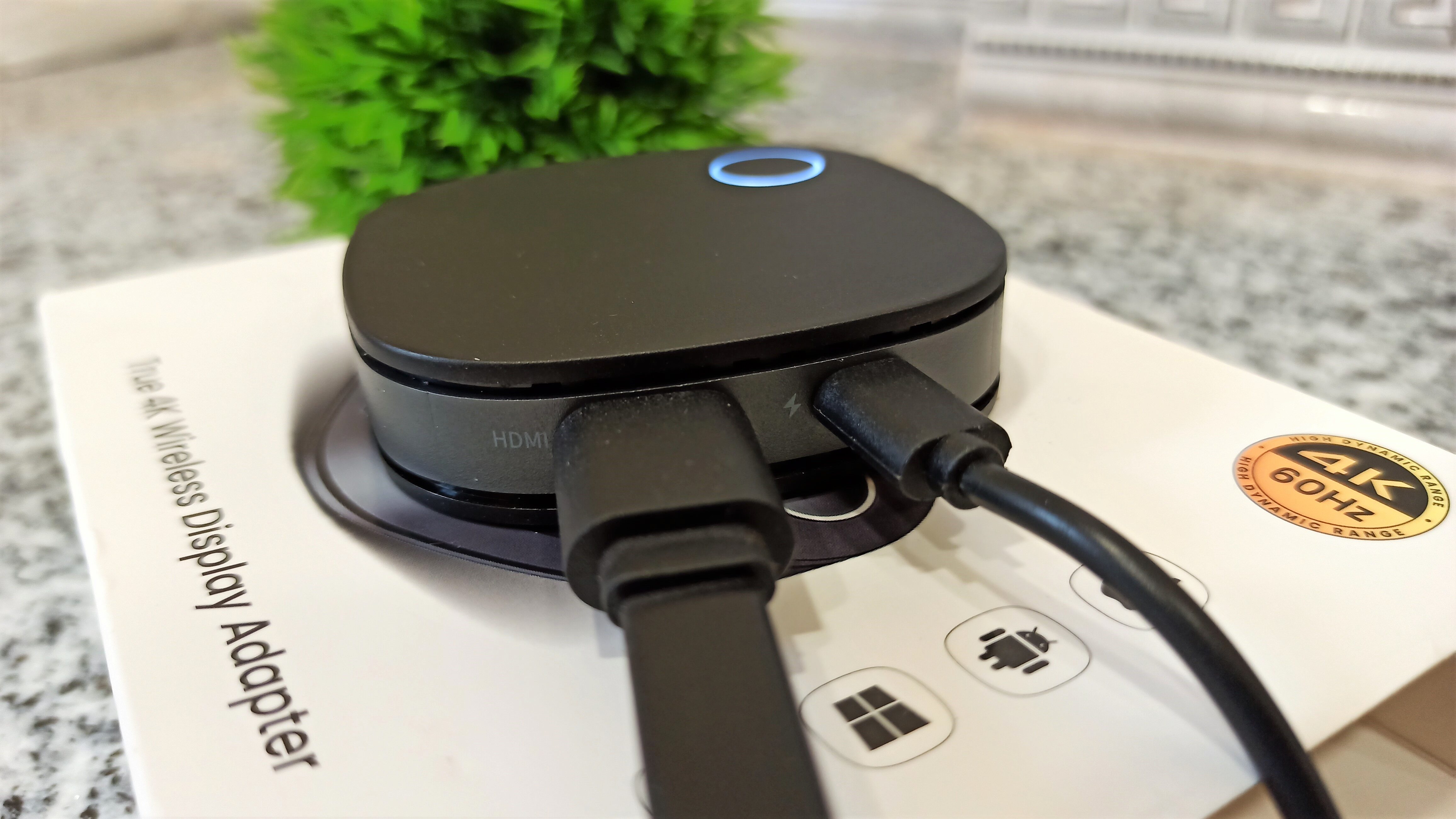 ProScreenCast SC01 Specifications
| | |
| --- | --- |
| Power | USB Type-C, 5V/2A, or 5V/1A |
| Output | HDMI |
| Material | ABS+PC |
| Max Resolution | 4K@60Hz |
| WiFi | 2.4G+5G:802.11 a/b/g/n/ac |
| HDR | Support |
| Compatibility | Windows 8.1+/Mac OSX 10.10+/Android5.0+/ ios 9.0+/ChromeOS |
| Stream | Airplay/Miracast/DLNA |
| Resolution | 3840*2160@60Hz,3840*2160@30Hz,1920*1080@60Hz,1280*720@60Hz |
| DC in | USB Type-C:5V/2A |
| Power consumption | Max 3W |
| Working Temperature | 0℃~50℃ |
| Humidity | 10%~80%RH |
| Cable Length | HDMI 2.0 cable 0.25m, USB-C cable 1m |
| Size | 72*72*17mm(unit),157*117*3.7mm(package) |
| Weight | 50.7g(unit), 200g(package) |