Before I wasn't familiar with the name SoundPeats as a brand of earphones and you might as well be. The new SoundPeats Mini Pro is probably one of the most budget-friendly earphones released in a while. With clear, detailed sound, powerful bass, great battery life, and the latest Qualcomm Bluetooth technology, they support Qualcomm's aptX audio codec and feature Hybrid Active Noise Canceling. And most importantly, at an attractive and affordable price for anyone, it seems that they offer everything. But that's on paper, so it might be different in reality? So today we are here to find out the answer.
SoundPeats Mini Pro Features
ANC – Hybrid Active Noise Cancellation
Qualcomm QCC3040 Chip & Bluetooth 5.2
Qualcomm AptX-Adaptive Audio Codec
CVC 8.0 Technology
10mm Large Drivers
Game Mode 60ms Ultra-Low Latency
Transparency Mode
21h long playtime; IPX5 Waterproof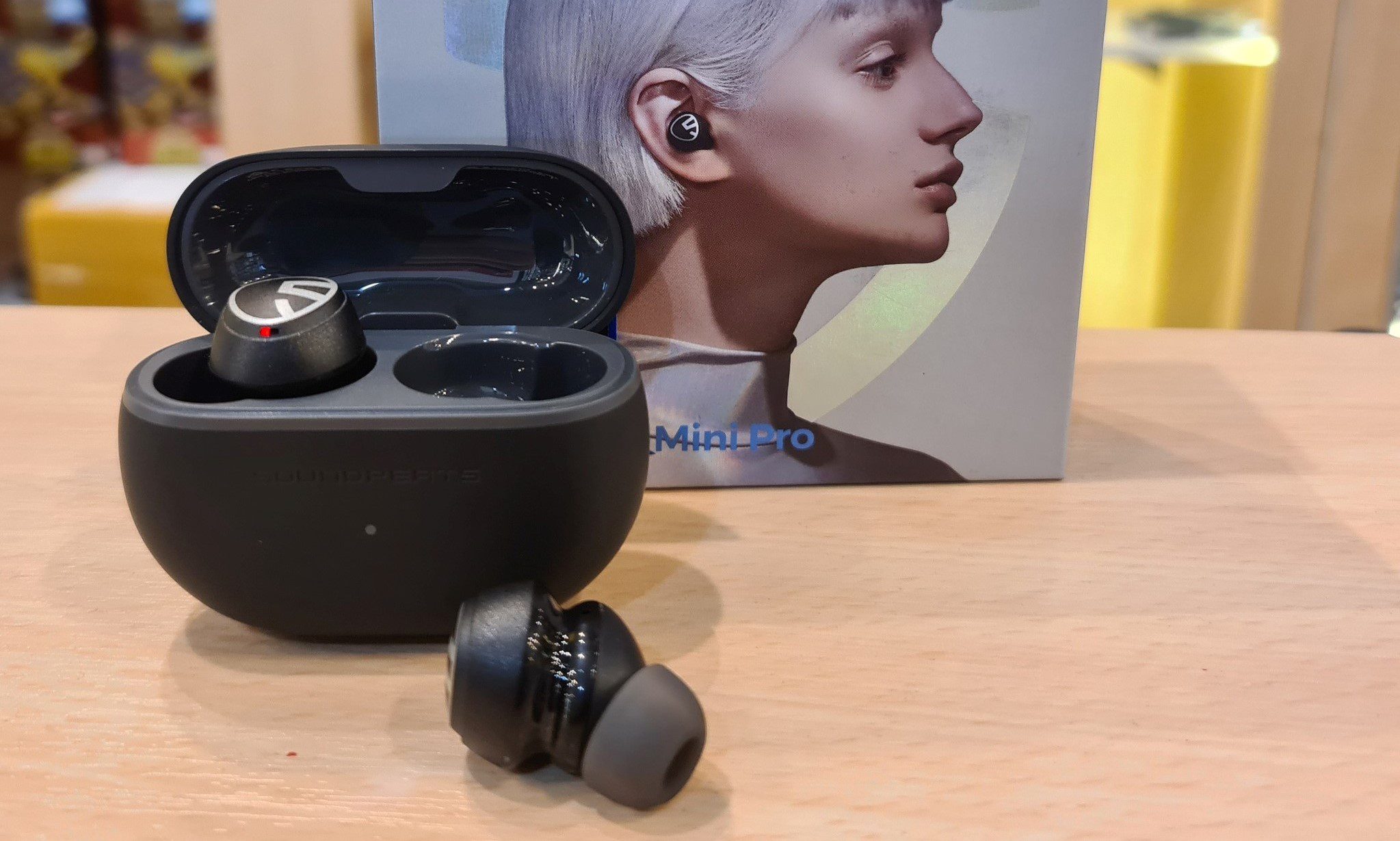 Design And Build Quality
Charging Case
From the aesthetic, SoundPeats adopts a simple and elegant design. The charger case, which is oval in shape with a compact size enough to fit in a pocket, and light at just 38g, is made of smooth matte black plastic with gray/silver accents and does not show scratches or finger marks, On the front is the brand name "SOUNDPEATS" written in a different shade of black for an attractive look. It looks sturdy, compact and in principle should withstand any fall or accidental impact without problems.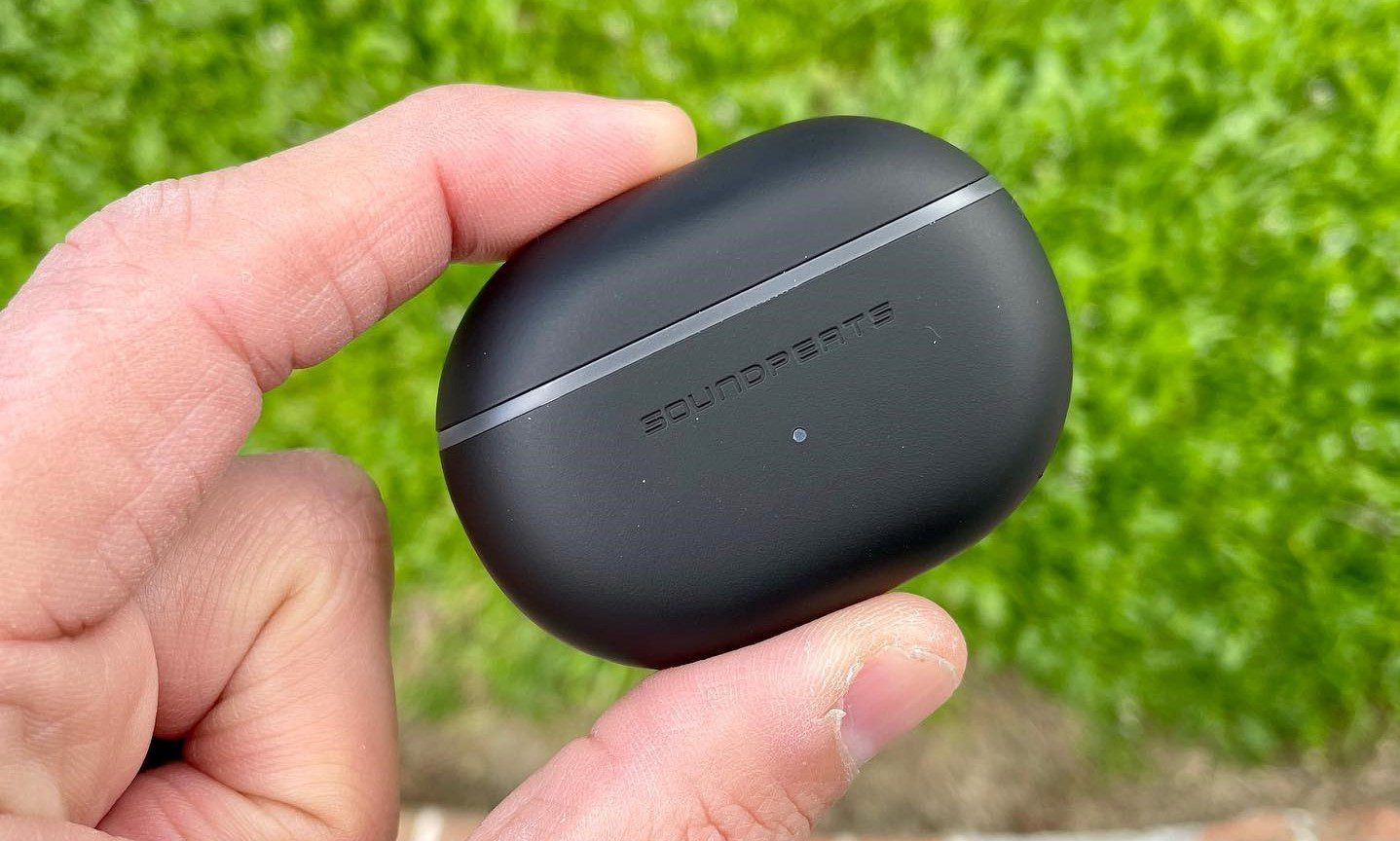 There is also a long slot in the center of the front to open the case, which is surrounded by a built-in magnet for easy opening and closing with one hand. Once opened, there is room for the earbuds with an automatic charging start. Under the notch is an LED light that glows blue that indicating charging and power.
The bottom of the charging case is flat for easy stability, Last but not least is the USB-C charging port on the underside, which is annoying in some cases. especially on non-wireless charging cases.
SoundPeats Mini Pro Earbuds
Looking at the design, The feel of the SoundPeats Mini Pro Wireless Headphone is excellent and these are well-made with a compact 'in-ear' and in terms of width at least they are much smaller than others on the market. design in a matte black finish while the exterior has an inscription in gray and features a touch panel, and most importantly the body is Lightweight at only about 4.8g to be comfortable on the ear while on the go with the help of interchangeable silicone tip with rounded holes to relieve pressure inside the earpiece for a better fit and isolating sound. I find the Mini Pro comfortable to wear and the fit feels secure and has a perfect shape; It is ergonomically designed to passively block out background noise and distractions.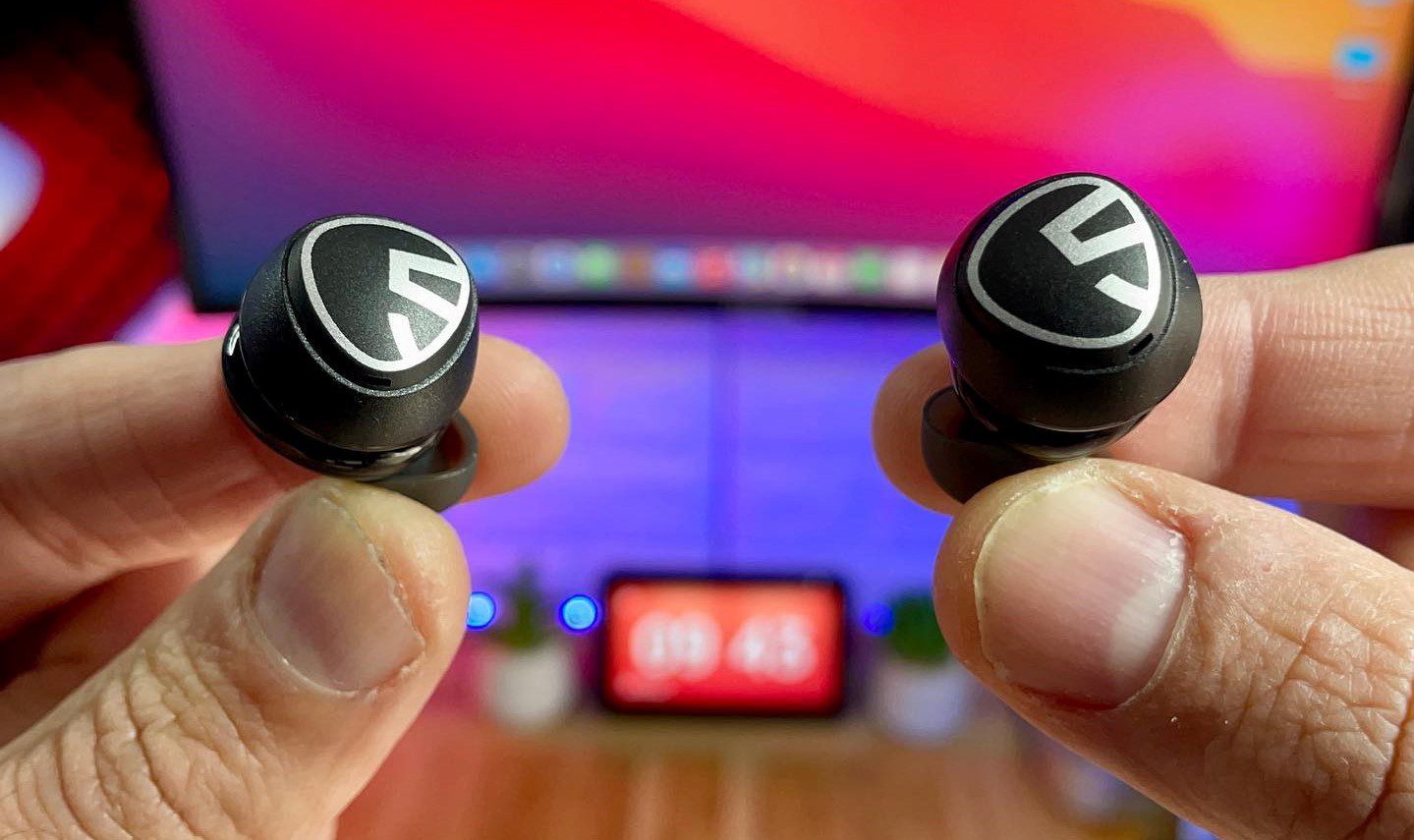 Besides the touch control, there is a magnetic charging connector and with a total of four microphones, 2 for each bud, which is responsible for reducing ambient noise for good and clear sound reception during calls and to accurately distinguish between human voice and noise.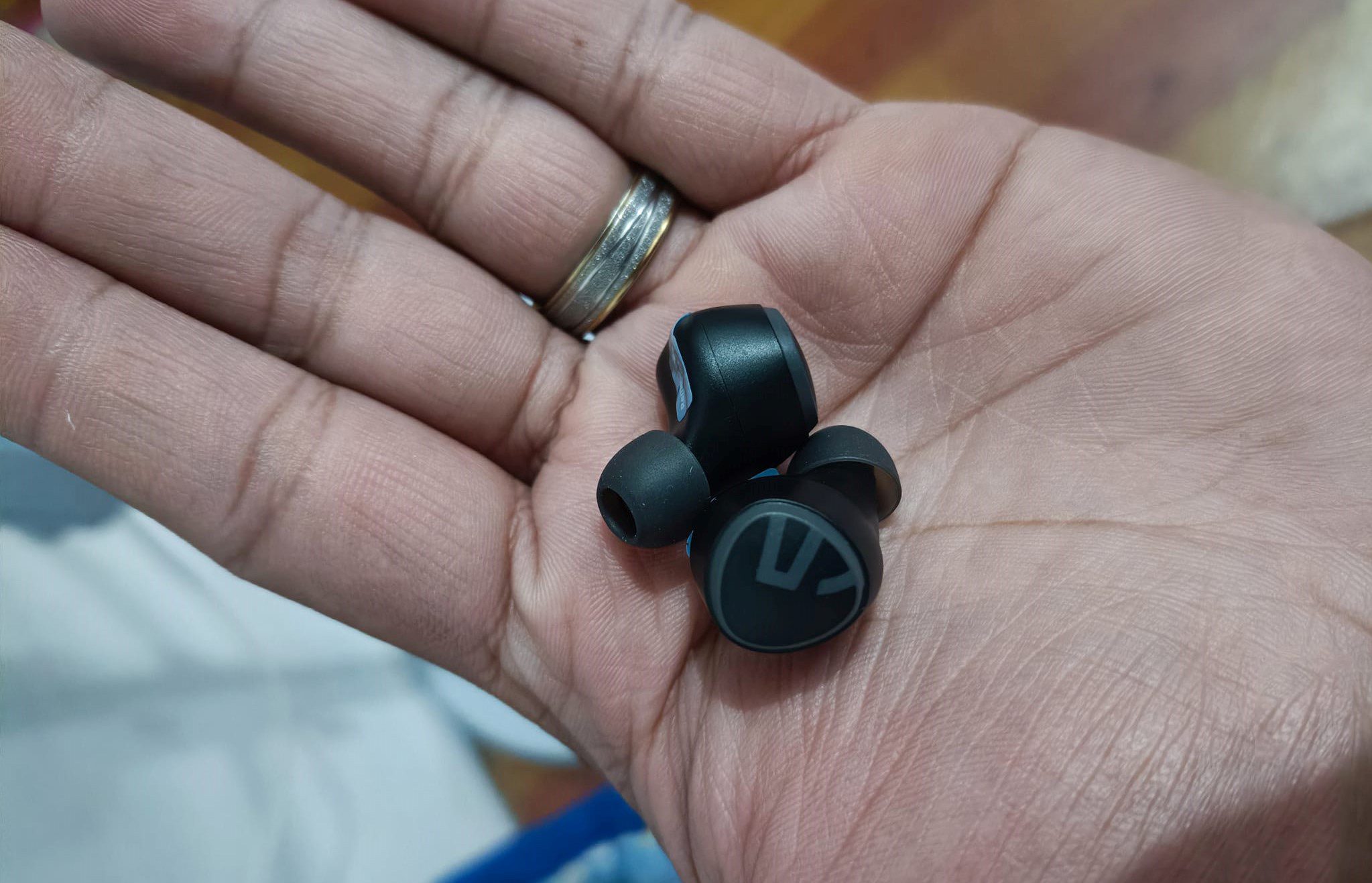 SoundPeats says the Mini Pro is IPX5 rated which means sweat and some light rain won't have an effect on the earbuds but don't wear them while showering or swimming and do not use it in a sauna or steam room. The charging case is not waterproof, as a result of daily use, the effectiveness of the earbuds' waterproofing may reduce over time.
Touch Control Panel
To control the SoundPeats Mini Pro, there is a high-precision touch control panel on the top of the earbud that can achieve precise control with responsive touch sensitivity that's big enough that you don't have to use your fingers very precisely to get things done. The earbuds don't use the Soundpeats app – all functions are handled by long-pressing or tapping on the earbuds like play, pause, skip tracks, take calls, reject calls, adjust volume, turn on ANC And call your voice assistant.
Double-tap L or R to play/pause the music
Press R to increase the volume
Press L to decrease the volume
Click and hold R to go to the next song
Press L to re-track
Triple-click L or R to activate the voice assistant
Normal Mode/ANC Mode/Transparency Mode: Long press the left for 1.5s
Enter/Exit Game Mode: Triple tap the left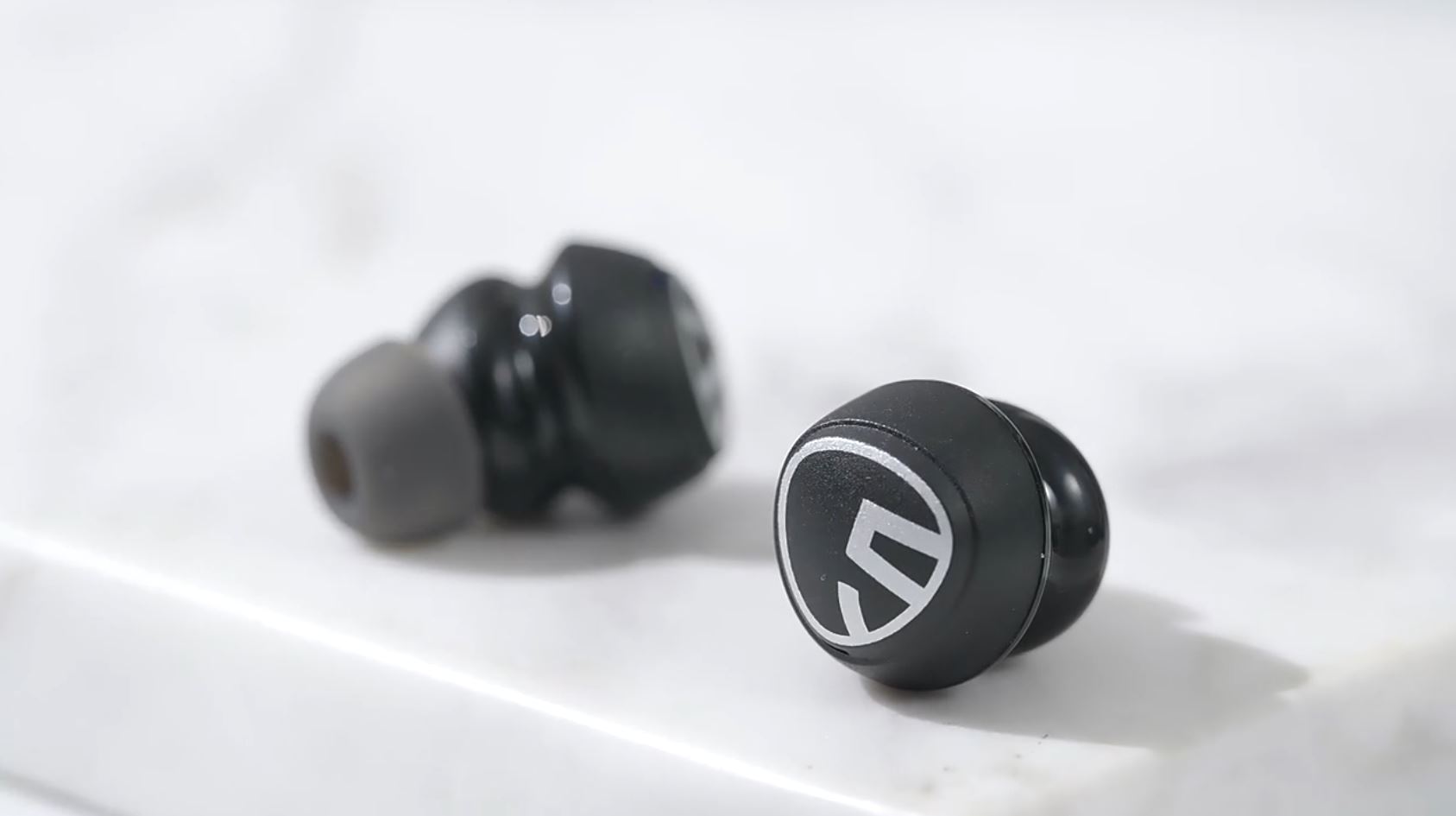 Yes, the controls are very intuitive but a bit too many and it takes a while to get used to it, but once you get used to it, the system works just fine.
How To Pair SoundPeats Mini Pro
SoundPeats Mini Pro offers strong compatibility with both IOS and Android devices with quick and easy pairing thanks to adopting a premium Qualcomm 3040 chipset that uses Bluetooth 5.2 for stable and powerful transmission, lower delay, and smoother connection for high sound quality. and supports the most popular audio decoding for SBC and AAC as well as the latest aptX Adaptive codec. And you can enjoy music up to 10m long even with thin walls between you and your device.
However, pairing in Mini Pro is the same as any wireless earbuds, quick and easy all you have to do is open the charging case and take them out and they will automatically turn on and enter the pairing state. Immediately after that, open the Bluetooth interface of the smartphone, the "SoundPeats Mini Pro" earphone will automatically be recognized, click it, and the pairing is completed successfully. Pairing is done manually once, after which it's automatic and fast with Bluetooth enabled, just remove it from the box and use it. You can also choose to connect only one earphone at a time without any problem.
When a problem occurs, it often just needs to reset the buds, you have to put the buds into the can and tap and hold each bud at the same time for about 10 seconds and LEDs flash white and red twice, reset completely.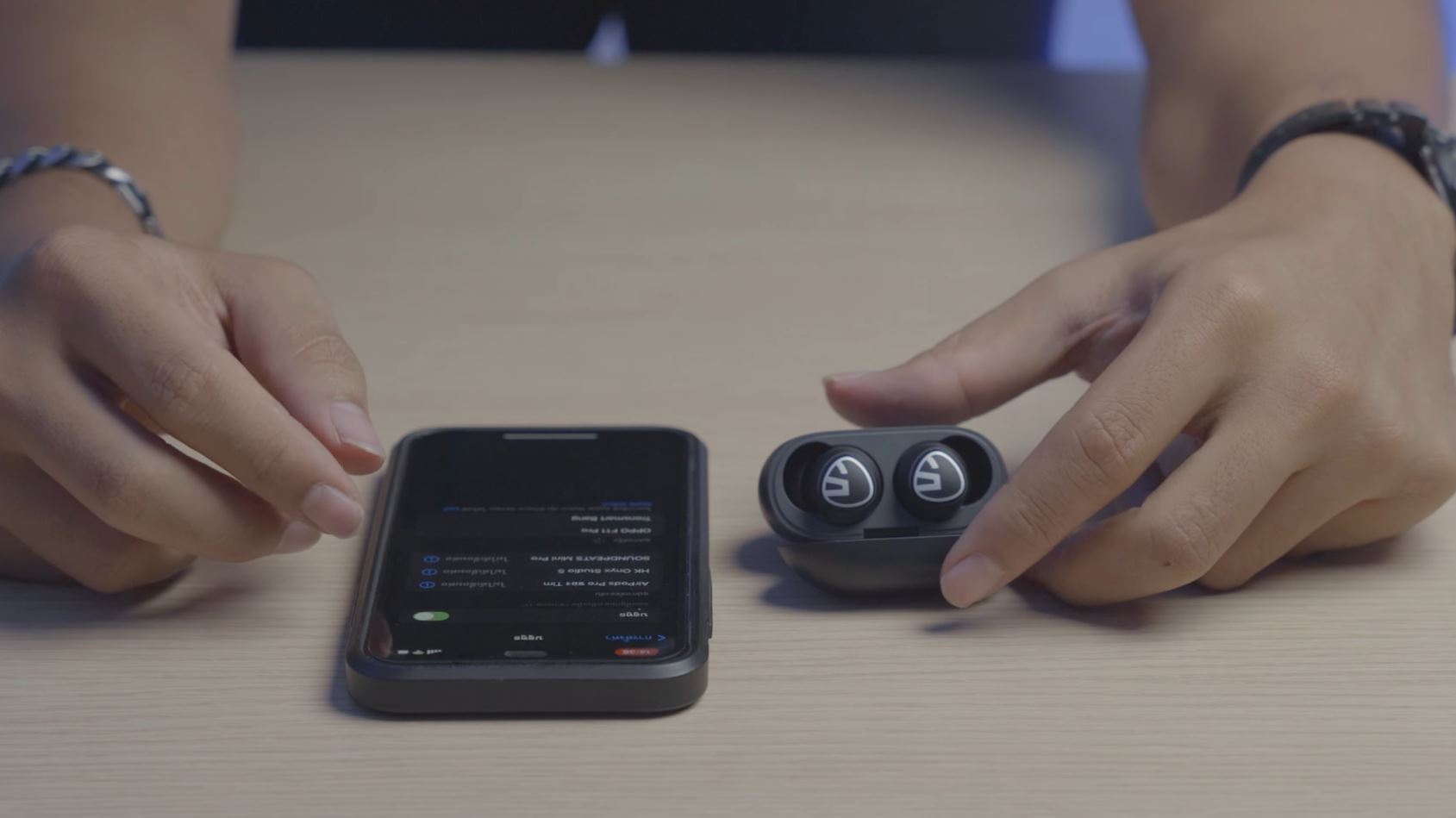 Performance Overview
SoundPeats makes sure the earbuds can deliver a good audio experience with 10mm dynamic drivers, and the ANC mode is able to reduce background noise up to 35dB. and Transparency Mode in reverse, amplifying ambient sound, so you can listen to people talking without having to pause your song. There is also a built-in microphone that can be used for phone calls.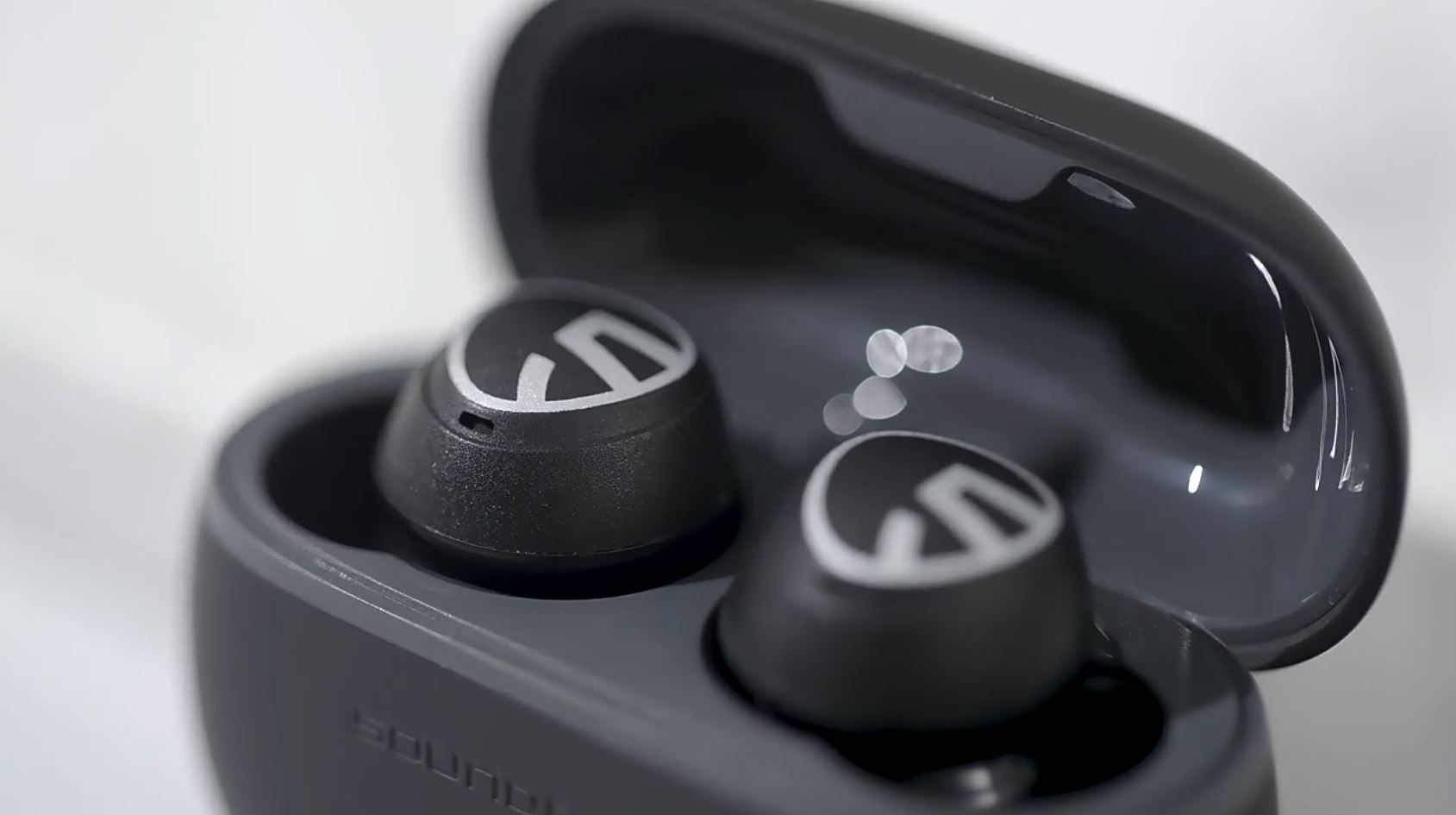 SoundPeats Mini Pro Audio Quality
In terms of sound quality, the SoundPeats Mini Pro earphones have a great stereo effect and powerful dynamic range for all types of music with excellent treble, mid-tones, and bass. Equipped with 10mm dynamic drivers that give you surprisingly clean sound with little to no noise when the ultra-low frequencies let you know where each singer was positioned, the intensity of their voice, and instrument discrimination was good and everything felt very balanced. So the Mini Pro was great in that regard.
So, The sound on the Soundpeats Mini Pro earbuds is second to none. Even when the volume was fully turned up, there was no distortion coming from the low end. What the Mini Pro lacks are some details, which is a logical factor for an earbud in this category.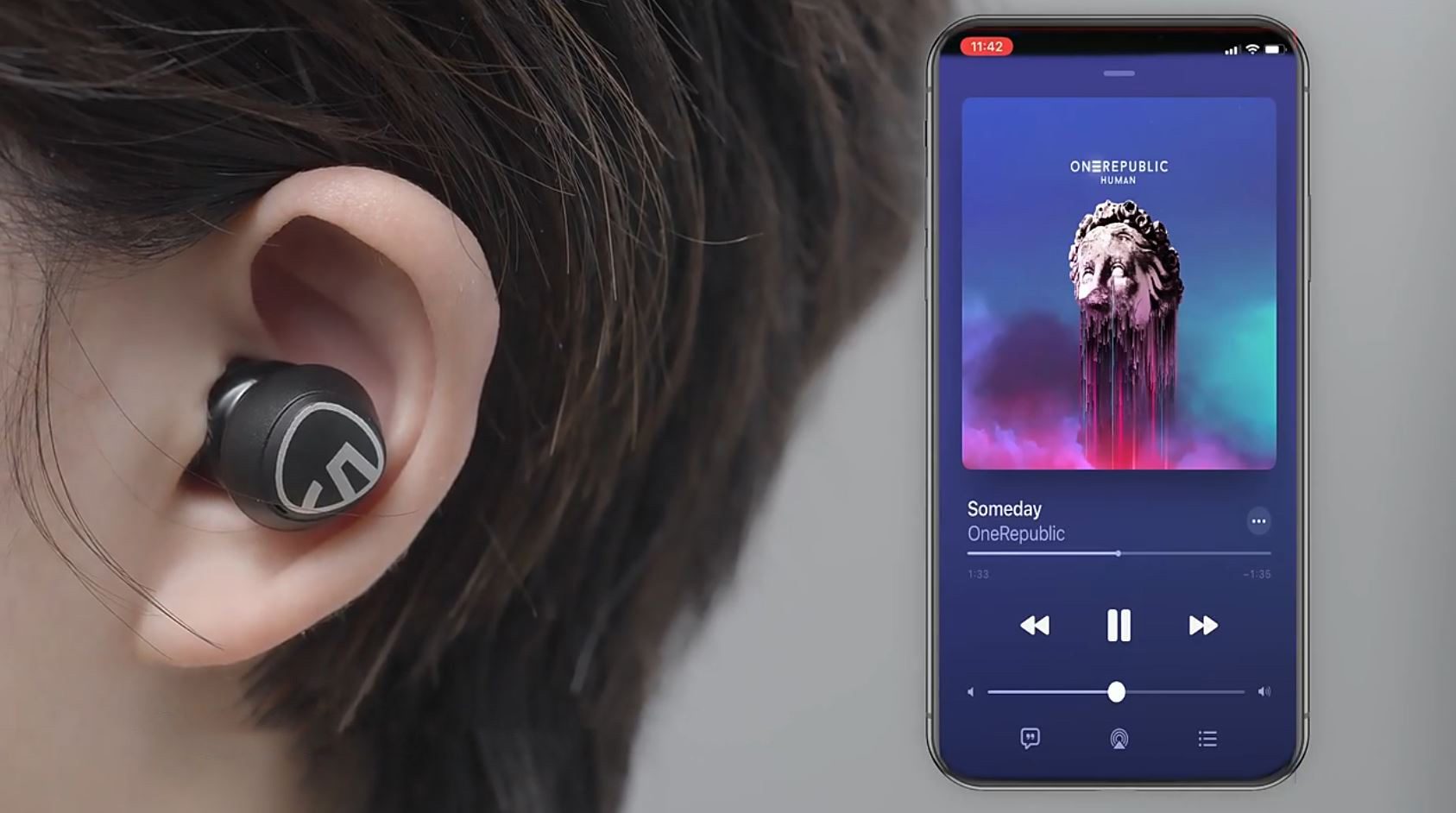 Most of the time the sound quality in the SoundPEATS Mini has been excellent with nice, tight, captivating bass for a great little pair of budget earbuds, with nice, tight, captivating bass.
Sound Modes
One of the main features of the SoundPEATS Mini Pro is the variety of audio modes available. Which includes ANC mode and Transparency mode or Game mode as well. Each of these modes has a unique purpose depending on your need.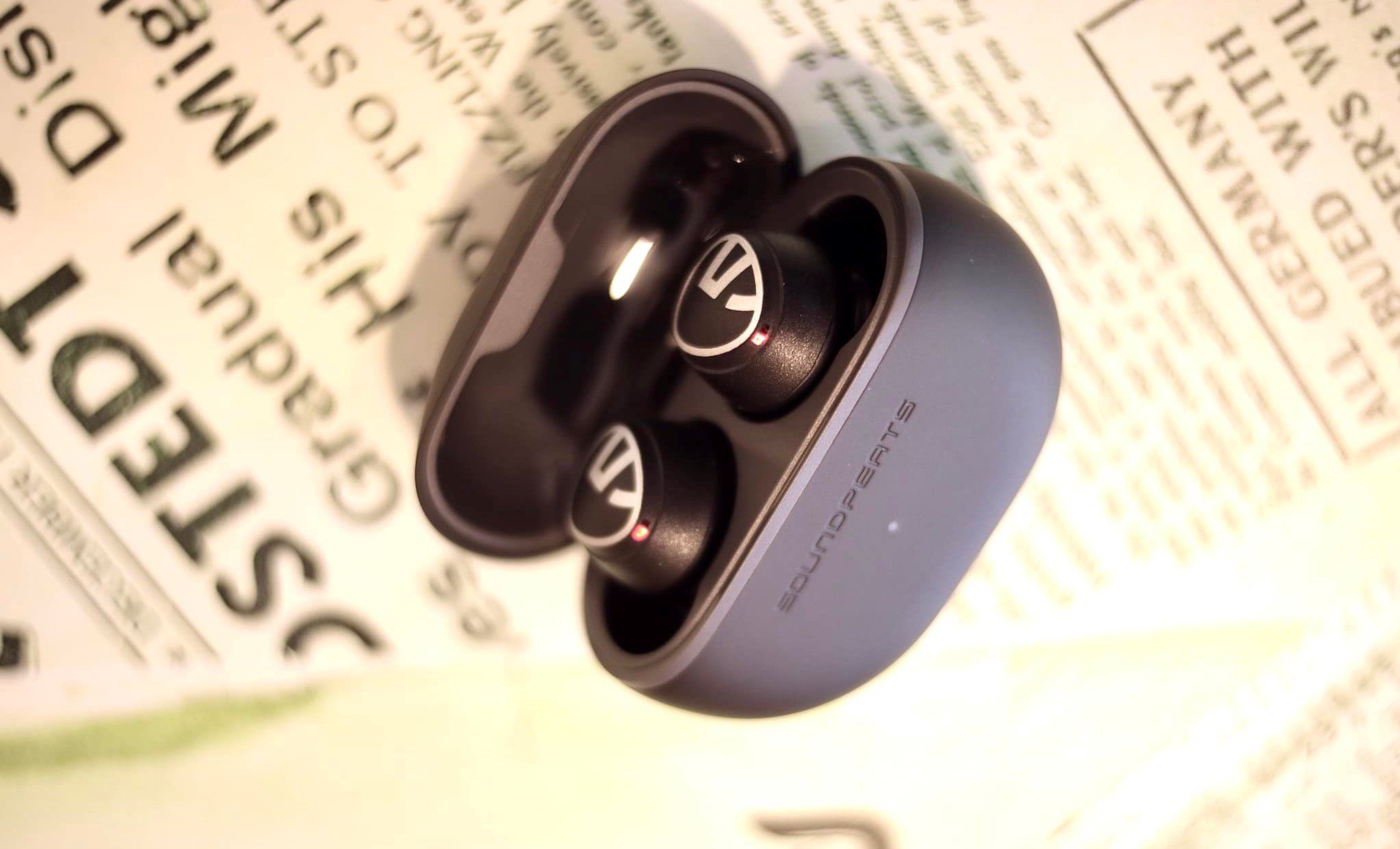 Hybrid Active Noise Canceling
In addition to the sound quality, Hybrid ANC technology and an advanced noise-reduction algorithm make for a really great combination as it reduces any background sound, noise, or sound effects and intelligently cancels each one by emitting the exact opposite frequency up to 35dB, which means it can filter out up to 95% of outside noise. The downside is that there's only a microphone dedicated to this feature, so it's better to think of it as noise reduction rather than complete cancellation. That is why you can hear some slight noise, and activating and disabling ANC will not give you that dazzling impression and there will not be a significant impact on the sound quality, but it is acceptable in this category. To make it simple, the high end of the background noise will still be audible, helping with directionality, but the bass and mids no longer block the music.
Transparency Modes
Long press the left earbud will make a fast switch to transparency mode, this allows you to simultaneously capture ambient noise while the music is still playing. You can still hear the traffic, someone talking, and footsteps, but it's a bit muffled.
Game Mode
Game mode or low latency mode is a completely different mode of features, and for gaming and watching a video, once activated, the earbuds will provide 60 milliseconds of low latency. That's why FPS gaming is a viable option with these headphones by making sure that the sound effects sync properly with your screen at all times. It is a perfect feature that works very well if you are a Fortnite, Battlefield Mobile, or PUBG, it makes a difference but there is still some lag
This mode is also suitable for watching a video, as the sound on your smartphone screen matches what you see on the screen without delay. This is the main reason why the new Qualcomm aptX Adaptive codec is included. For those of us who use iOS devices, there is support for AAC which means we get the best sound too.
Call Quality
In addition to the audio modes, the SoundPeats Mini Pro's voice dialing performed well. It sounded better and was above average because the earbuds were under $100, so call quality is excellent and that's because it's equipped with Qualcomm's cVc 8.0 noise reduction technology, it's supposed to eliminate background noise and pick up your voice very clearly without picking up all the sounds surrounding you from echo or other interference, and your voice on the other end can be heard correctly, even in crowded places.
SoundPeats Mini Pro Battery And Charging Time
In terms of battery, the SoundPeats Mini Pro charging case is equipped with a built-in 300mAh Li-Polymer battery and provides the user with about 12 additional hours of uninterrupted playback. And each Mini Pro bud has a 45mAh battery, with ANC off we should get up to 7 hours, and with ANC on we get about 5 hours. Total battery life can be about 20 hours with the charging case, and the headphones can be recharged up to 2 or 3 times before they need new power, which is great, and the autonomy is above average if we compare it to other headphones.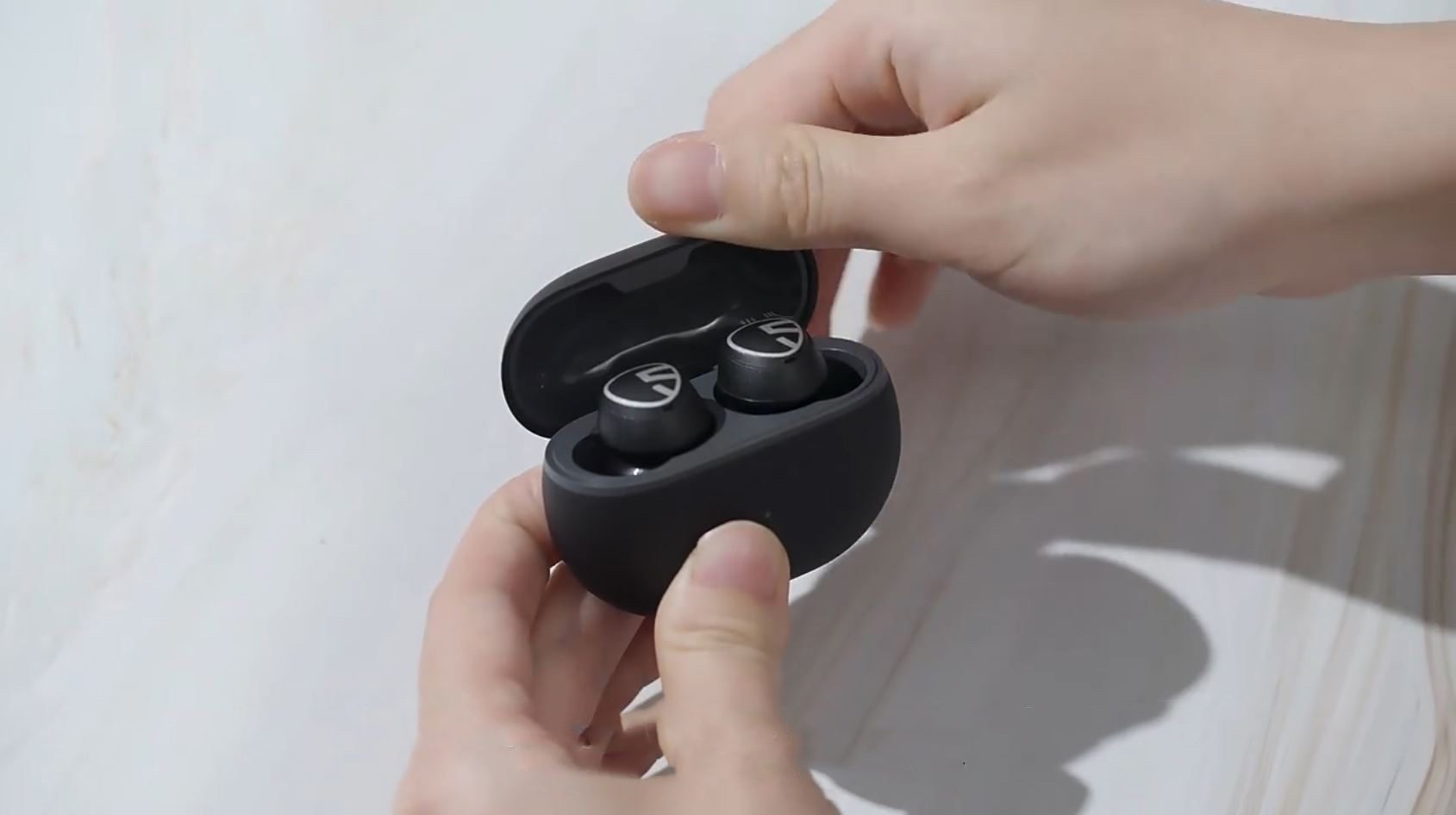 When you put the earphone into the charging case, the earphone will automatically enter into the charging state. The storage box itself can be recharged in about 2 hours. The case is recharged via Type-C on the case back. Unfortunately, there is no support for wireless charging.
The Mini Pro charging case has an LED on the front to show the charge level and indicate charging, the buds also have their own notification indicators, either flashing green, yellow or red depending on how much battery is left.
Verdict
If you are looking for an upgrade or simply want to try a new version of these inexpensive earbuds that offer a good value; Look no further. The SoundPEATS Mini Pro Wireless Earbuds are an excellent pair of wireless headphones with a compact design that are comfortable and secure.
Among the most important features are the three modes, ANC, Game Mode, and Transparency Mode. It offers decent battery life, sound quality and volume levels are excellent, bass was strong, and the mids and highs were very clear without distortion or hum. Plus adaptive aptX support. So Mini Pro deliver high quality audio at an affordable price. So pairing with my phone is quick and easy. The controls are also easy to learn and simple, so the Mini Pro delivers high quality sound at an affordable price and I wouldn't hesitate to recommend it to anyone who needs high quality earphones at an affordable price!
SoundPeats Mini Pro Price And Where To Buy
The SoundPeats Mini Pro is currently available on the AliExpress Store and Amazon for a very good price So, don't miss out on this great deal. And to view its price or buy it, you can access the offer by clicking on the store icon.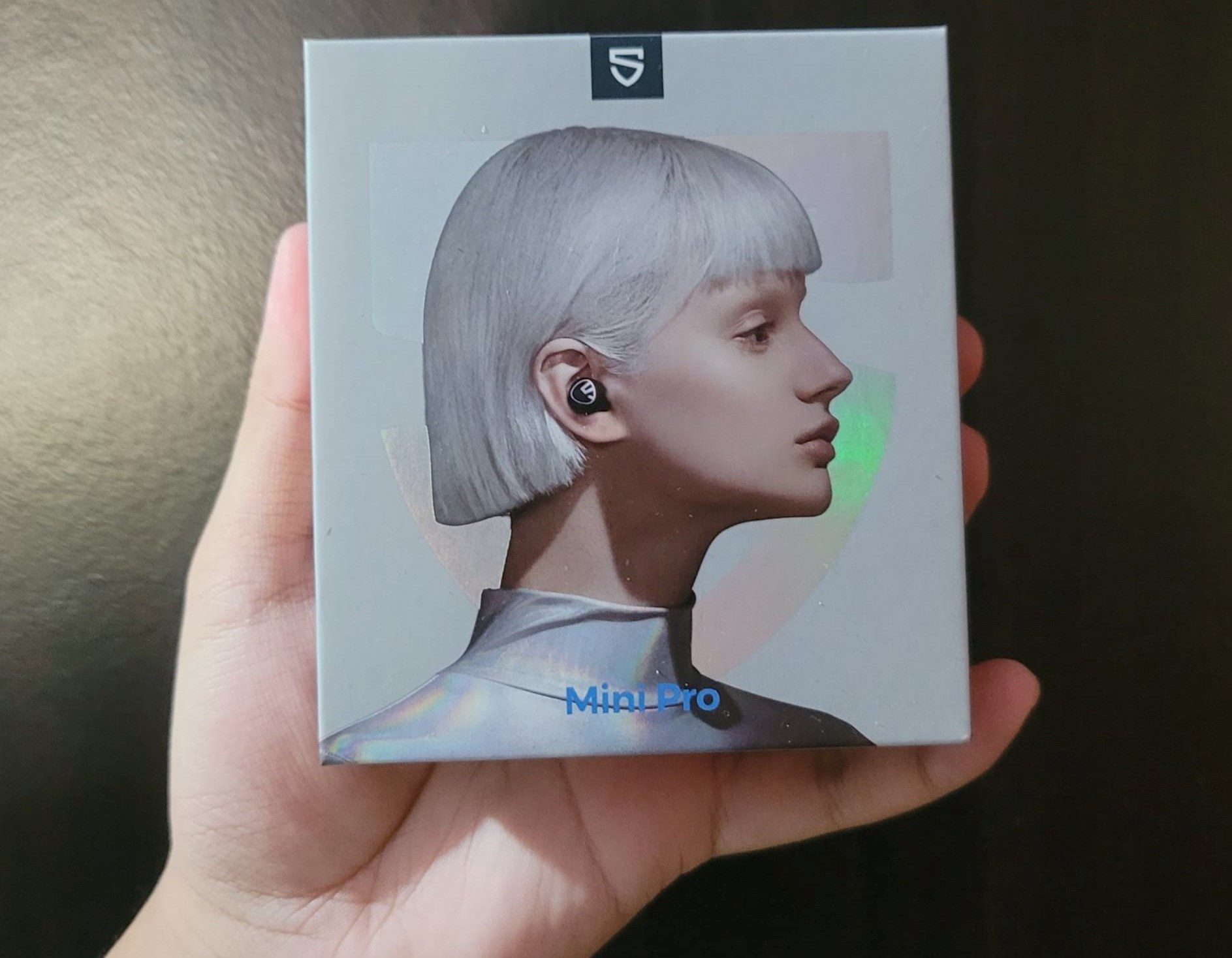 SoundPEATS Mini Pro Bluetooth Earbuds
Type-C Charging Cable
Charging Case
Interchangeable Ear Tips
User Manual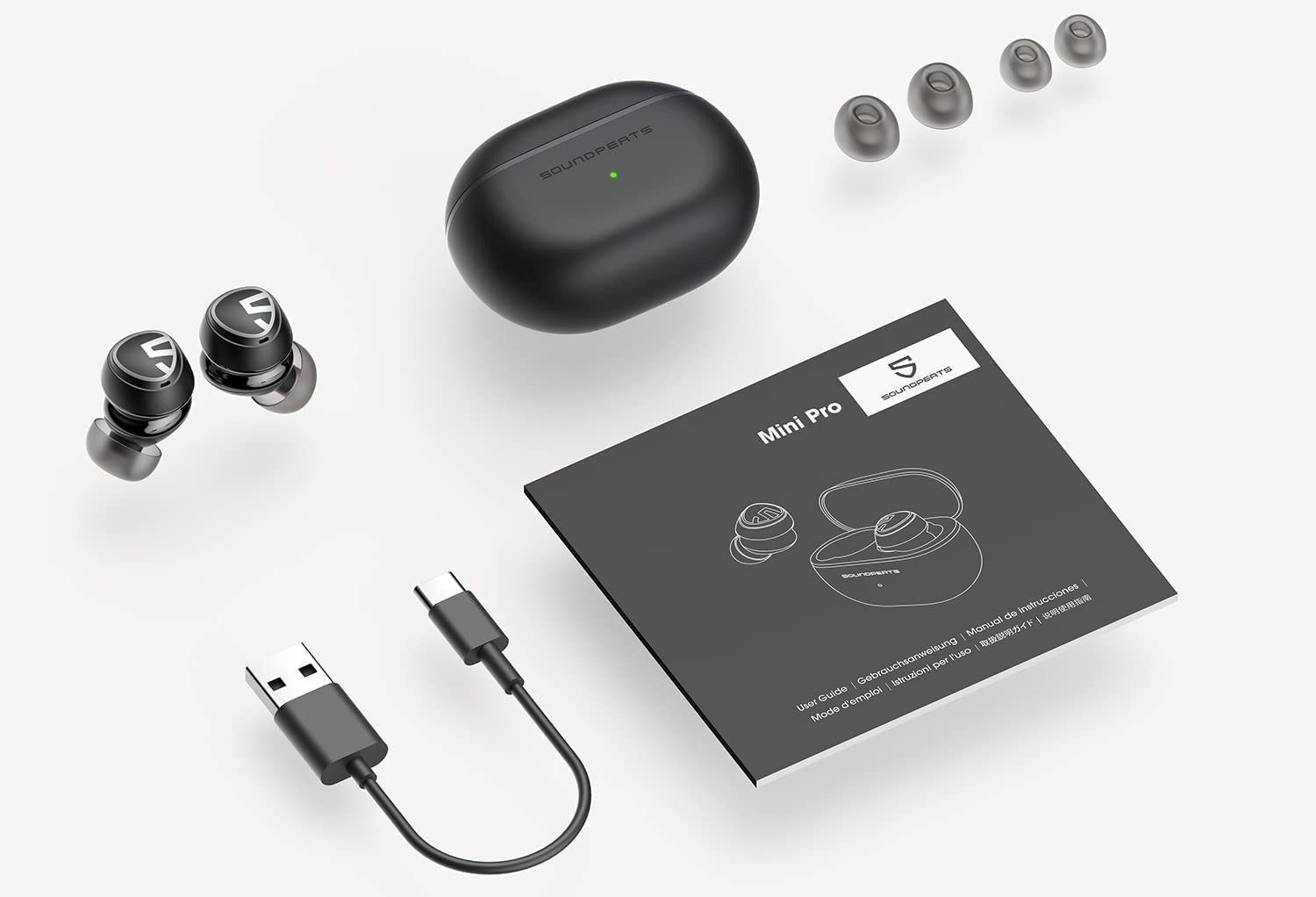 SoundPeats Mini Pro Specifications
Bluetooth: Version 5.2
Profiles: HSP, HFP, A2DP, AVRCP
Chipset: Qualcomm QCC3040
Supported codecs: SBC, AAC, aptX, aptX-Adaptive
Wireless range: 10m
Battery capacity: 300 mAH (Case)
Battery capacity: 45×2 mAH(Earbuds)
Earbuds charging time: 1.5 hours
Charging case charging time: 1.5 hours
Charging port: USB-C
Total playtime: 21 hours
Single earbud weight: 4.97g
Charging case with earbuds: 37.5g
Waterproof rating: IPX5
Sensitivity: 105.5±1.5dB
Resistance: 32Ω±15%Ω
Frequency Response Range: 20-20000Hz
Active Noise-Cancellation: Yes
Play Time: About 6.5 hours (volume at 60%)
Earbuds Charging Time: About 2 hours
Charging Case Charging Time: About 2 hours
Charging Case Recharge Earbuds: 2 times
Earbud Power Capacity: 3.7V/90mAh (45mAh*2)
Charging Case Power Capacity: 3.7V/300mah
Earbud Dimension(L*W*H): 18.08*17*26.23mm
Charging Case Dimension(L*W*H): 59.2*26*43.38mm