Our review of the day The Venom Twin Docking Station PS4, which incorporates charging dongles instead of USB cables linking to the controller, allowing drop and charge your DUALSHOCK 4 wireless controllers quickly and at the same time, with Two high-performance batteries for your remote ensure up to 20 hours of gaming without charging! So, Stay game ready thanks to the Venom Twin Docking Station for PS4.
The Venom Twin Docking Station PS4 looks pretty nice it's also of solid build quality and feels good in the hands. It is constructed of a matt black plastic, convenient and easy to position dock for your controllers. The controllers click in to place nicely, Simply attach the included micro USB dongles and the station will charge your controllers, even when on standby with two illuminated charging icons on the front that will glow blue or red depending on whether or not your controller is fully charged.
Also available in other colors to match the color of your chosen Dualshock 4 wireless controller.
Sure, having yet another USB connector requiring a port on your console of choice can be an issue, but it definitely beats easily lost cables and loose batteries. The cable included is also a two-meter mini USB power cable that allows you to place the unit with ease. And the length of the cable may be short for some and this is what I find a disadvantage, especially for people who move the console constantly while playing like me.
You may also like 8 Ports Quick Charge – All You Need to Know.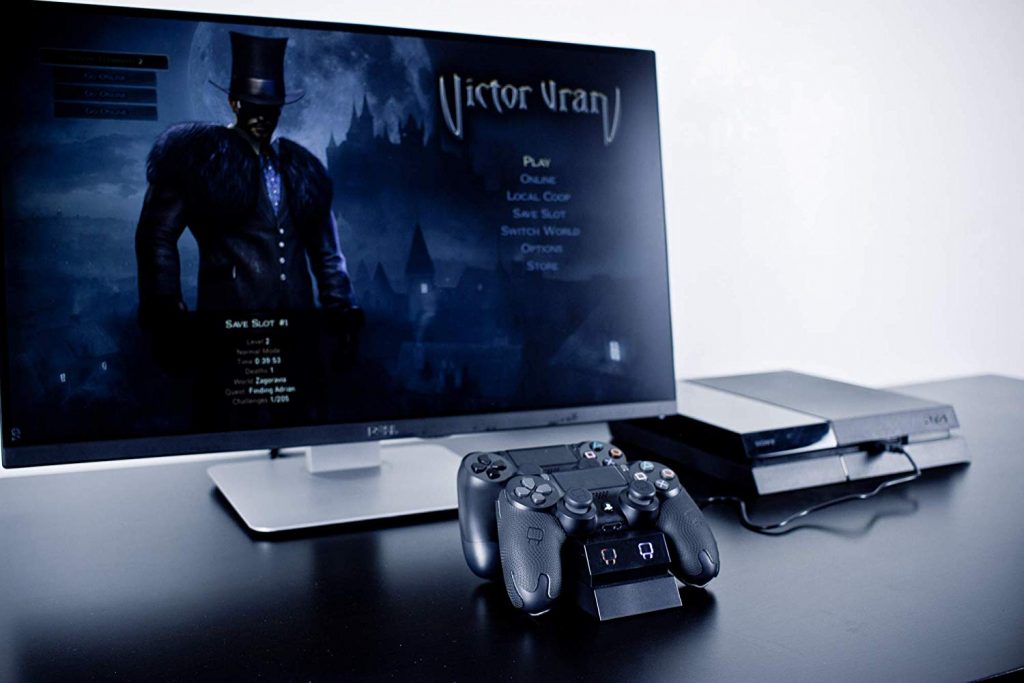 Features Venom Twin Docking Station PS4:
Dock, store & charge
No more cables. Just place the controllers onto the Twin Docking Station for easy charging
Rapid recharge cradle for 2 DUALSHOCK®4 wireless controllers
Keep controllers fully charged & ready to use
Supplied with x2 Micro USB Dongles
Charges whilst on standby
Polished black & Matt finish matching controllers & PS4™ system
Red LED charge indicators to turn to blue once controllers are fully charged
Charges via USB cable (included)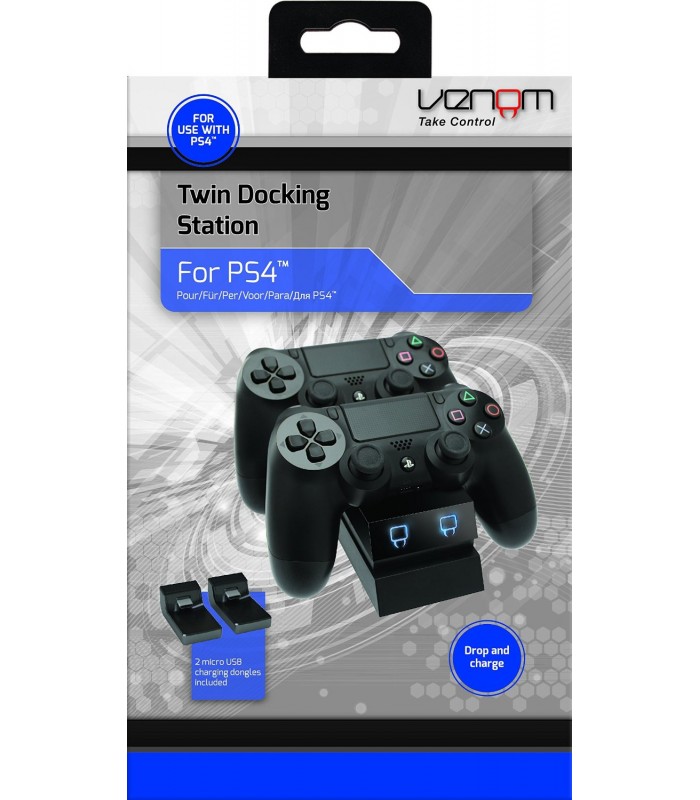 charging station,
2x battery
USB cable
User guide