The Chinese company Xiaomi launched a new sports smartwatch under the name Haylou LS01, supports real-time heart rate monitoring, and supports scientific sleep management, equipped with 9 exercise modes. has a 210mAh battery capacity on 14-day with using, And is an IP68 waterproof smartwatch that comes with many more features that you can find it in fitness trackers and with the price that is so cheap. Let's take a look at how it performs.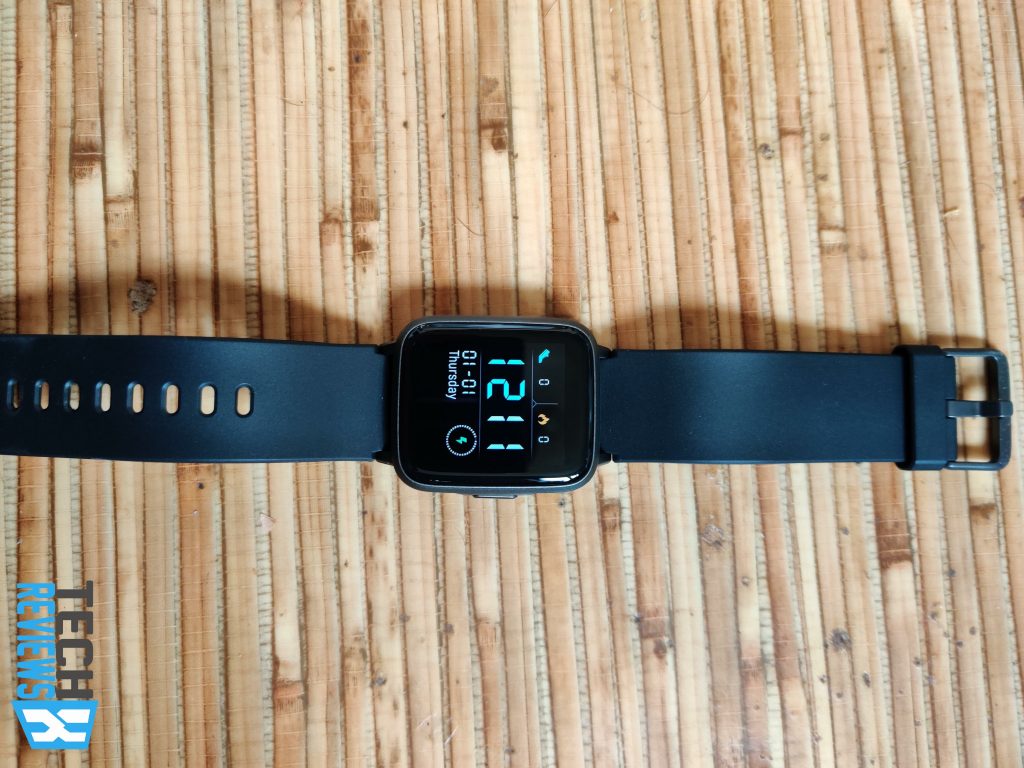 Design Xiaomi Haylou LS01:
Xiaomi Haylou LS01 has a rectangular shape it looks stylish and fashionable! with a design similar to the Amazfit GTS, available in black and silver colors. It is suitable for both men and women.
Measuring of Haylou LS01 is a 40.9 x 35.7 x 11.6 mm with a metal mirror surface body that has only one physical button on the side and a soft TPU strap 26.3mm, that supports quick disassembly with steel buckle and gives a comfortable feel even if it is worn for a long time. Which you will have many separate purchase options to give your smartwatch a different look and you won't get bored of it.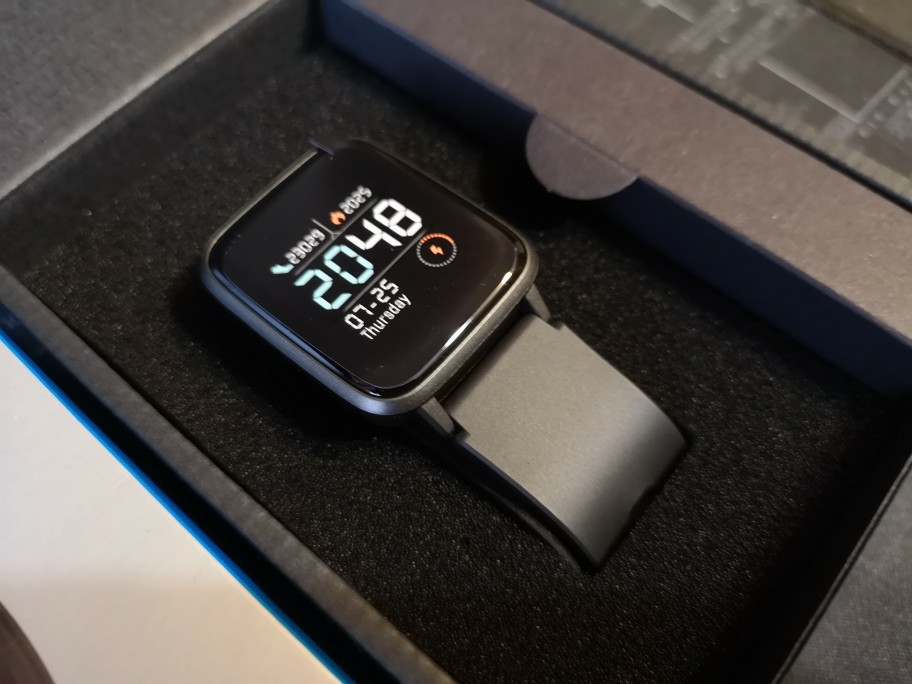 With only 34g and with the right size, it's really light in weight. And with its rectangular display, it shows more details and graphics.
How to use the physical button:
Short press to return to the upper menu or unlock the screen, long-press can choose to end the current movement, pretty easy to operate.
Display:
Xiaomi Haylou LS01 SmartWatch has a 1.3" inch TFT full-color display with 240 x 240-pixel resolution with a full touch screen. and has a high-brightness screen with 3 levels that give the picture clarity, the color saturation, and the contrast for a much clearer screen display.
Under sunlight, you could still see the colors clearly thanks to its high brightness and color sharpness!
Software & Functions:
The Xiaomi Haylou LS01 smartwatch has an optical heartbeat monitor, an acceleration sensor, it has Bluetooth 4.2 can be paired with devices running Android as well as iOS, however, the supported versions of the two operating systems include Android 4.4, iOS 8 or higher. Regarding its HR monitor, it has an intelligent heartbeat rate algorithm that enables it to have better anti-interference ability, accurately record your heartbeat rate, and escort your health 24 hours a day.
When the watch is connected to the mobile phone through Bluetooth, you can control the music played on the mobile phone, mainly the pause and playback of music, as well as the operation of cutting songs.
The Xiaomi Haylou LS0 can record your steps and distances and calories burned in real-time and have at least 9 sports mode, accompanied by distance and calorie consumption. It has walking, running, on foot, riding, treadmill, fitness, climbing, spinning bike, and yoga. It also has scientific sleep management, smart notification reminders, incoming calls, message reminders. Either function includes are a sedentary reminder, breath training, alarm, and more.
It is like your own coach, scientifically monitoring your every movement and helping you adjust your exercise intensity.
Daily activity monitoring:
Heart rate monitoring: resting heart rate, resting heart rate monitoring, dynamic heart rate monitoring
Sleep monitoring: monitor sleep duration, deep sleep, light sleep, awake sleep
Step counting monitoring: monitor steps per minute and record steps per 15 minutes
Calorie monitoring: monitor calories per minute, record calories every 15 minutes
Distance monitoring: monitor the distance every minute, record the distance every 15 minutes
SmartWatch remembers everything about you. When the phone has an incoming call or message, it will remind you to preview it by simply looking up, it will also remind you to get up and wake up to better physical condition.
Haylou LS01 like a close-knit, automatic sleep monitoring at night, intelligently recognizes and records deep sleep, light sleep, awake state, let you know the quality of your sleep, help you adjust your sleep habits.
Apart from sports features, the smartwatch provides you notifications for messages, incoming calls, alarm along with reminders.
In the-end, Haylou smartwatch has provided users with five different watch faces, and users can make a choice according to their preferences and habits.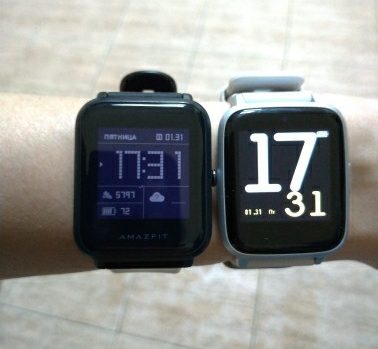 IP68 waterproof:
Xiaomi Haylou LS01 has IP68 dustproof and waterproof capability, so you can use it safely when you wash your hands and under the rain. it is a good wearable for activities.
It can be worn while bathing or swimming in the pool up to 1.5 meters deep for 30 minutes, but not for diving. After exposed to water, please dry the water stains before operating to extend the life of the watch.
Haylou Sports App:
Xiaomi Haylou LS01 SmartWatch and Haylou app work together not only to display a lot of accurate sports data in real-time but also set various functions/parameters of the watch from the app, which is easy and quick to operate.
Download Haylou Sports APP and connect it via Bluetooth. After the connection is successful, the data will be synchronized. you'll be able to see all of your data on the software page.
Note:
Some features of Smart Watcha need to be used with Haylou Sport APP
Battery:
The Xiaomi Haylou LS01 smartwatch has 210 mAh lithium polymer battery with 14 days of battery life. depending on the usage.
and for charging, there is a magnetic design for the connection between the contact part of the charging port at the bottom and the charger. .
You may also like Alfawise Watch 6 Review Best Cheap Smartwatch Under $40 In 2020 – All You Need to Know.
Haylou LS01 Price and Availability:
The Haylou LS01 is currently available on Banggood for $27.99 and Gearbest for $31.99 and Aliexpress store. This is a very good price So, don't miss out on this great deal. And to view its price or buy it, you can access the offer by clicking on the store icon.
Xiaomi Haylou LS01 SmartWatch
Charging Cable
User Manual (English Version)
Features Xiaomi Haylou LS01
1.3inch Full-Screen Touch + Press Button
Haylou LS01 supports full-screen touch and press button operation. Short press the physical button to return to the previous level and long press to turn on the watch.
Continuous Heart Rate Monitor
Enter the watch interface, swipe left to open the continuous heart rate monitoring function, the watch will automatically monitor the heartbeat rate for you and sync the data with the APP
Run Round Motion Track
When you turn on GPS on your phone and wear Hyalou to run, the running route will be synchronized on the phone. You can view your running route and exercise data in the APP.
Breathing Training
A new feature that allows you to perform simple breathing exercises through the vibration of your watch.
IP68 Waterproof
With class 6 dustproof and class 8 waterproof functions, you can wear it when washing hands, under the rain, and inside cold water.
9 Sport Modes
The watch supports 9 sports modes (running, cycling, walking, fitness, treadmill, mountain climbing, hiking, spinning, yoga) in total.
You can set which 8 sport modes you want in the App.
Specification Xiaomi Haylou LS01
| | |
| --- | --- |
| Device | Haylou LS01 |
| Shape | Square |
| Dimension | 40.9 x 35.7 x 11.6 mm |
| Weight | 34g |
| Colors | Black, White |
| Display | TFT |
| Screen Size | 1.3 Inch |
| Screen Resolution | 240 x 240 pixels |
| Compatible Os | Android & IOS |
| Sensors | Heart rate sensor Sensor |
| Bluetooth | V4.2 |
| GPS | N0 |
| NFC | No |
| ECG | NO |
| Multi-sports mode | 9 Sports mode |
| Heart rate monitor | Yes |
| Blood Oxygen monitor | Yes |
| Blood Pressure monitor | Yes |
| Waterproof | IP68 (1.5m deep) |
| Additional Features | Sedentary reminderSleep monitorAlarmBarometerBrightness Adjusting ….etc |
| Battery Capacity | 210 mAh |
| Charging mode | Via USB |
| Standby time | 14 days |
| Strap | Silicone |
Functions Xiaomi Haylou LS01
Heart Rate Monitor
Support
Continuous Heart Rate Monitor
Support
Breathing Training
Support
Sleep Monitor
Support
Pedometer
Support
GPS Run Round Motion Track
Support, view running rount on the App.
Multi-sport Modes
Support running, cycling, walking, fitness, treadmill, mountain climbing, hiking, spinning, yoga (The watch supports 9 sports modes in total, but you can only select 8 sports modes at one time. You can set which 8 sport modes you want in the APP.)
Call or Message Reminder
Support
Call ID Display
Support, name or phone number
Call Rejection
Support, touch twice in succession to reject the call.
Notification
Support, SMS, Twitter, WhatsApp, Linkedin, Instagram, Messenger, Line, Viber, Skype, KaKao
Talk, Kontakte.
Do Not Disturb Mode
Support
Auto Light-up Screen
Support
12 / 24h Time
Support
Alarm Clock
Support set more than 10 clocks in App.
Stopwatch
Support
Watch Faces
5 Dials
Other Functions
Support Alarm,Calendar,Sedentary reminder,Camera remote control,Anti-lost,
Music Control, Brightness Adjust