The AliExpress 12th Anniversary Sale 2022 is coming around and creating a shopping frenzy. Global technology brand Blackview today announced that most hot products would be on promotion and offer massive discounts of up to 50% off kicking off on March 28th PT. Here the followings are the best picks from the shopping list that you can't miss.
Night Vision Rugged Phone
Blackview rugged phones are introducing trendsetting, leading technologies to improve competitiveness. Night vision is one of them. With the power to take clear photos and video in pitch darkness, night vision grows popularly and applies in outdoor safety, home safety, and privacy protection. For example, you can find the lost adventurers, navigate back to the campsite, avoid dangerous animals, check whether there's the peerer or follower around the house, and detect the hidden camera in a hotel room. For the 328 AliExpress Anniversary Sale, two Blackview night vision rugged phones are available with attractive offers.
The first is the newly-launched OSCAL S60 Pro that officially hits the market at this shopping festival with an 8MP IR night vision camera. While most counterparts are costly, the S60 Pro is perfect for budget-conscious users interested in the night vision function. Coupled with the 8MP front and 13MP rear camera supporting Underwater Mode, it's easy to take photographs day or night, underwater or on land. Apart from the cameras, another point that you cannot neglect is the impressive overall performance by adopting the octa-core MediaTek Helio A25 with 4GB RAM, 32GB ROM, and up to 1TB expandable storage and the Doke OS 2.1 based on Android 11. Under the hood, the 5580mAh battery provides uninterrupted power for continuous uses. More importantly, the battle-tested rugged durability to withstand the most challenging environments sets your mind at ease and use confidently.
Blackview BV8800 is another night vision rugged mobile. Compared with the OSCAL S60 Pro, it brings a giant leap to the specifications. To name a few, firstly, the BV8800 sports a camera system, including the 50MP Samsung® ISOCELL JN1, 20MP Sony® IMX376 IR night vision, 8MP 117° ultra-wide camera, and 16MP Samsung® ISOCELL 3P9 front camera, to empower your photography.
Secondly, it's the first Blackview Rugged phone to engineer the 90Hz high refresh rate fluid display and the up-to-date Doke OS 3.0. As far as responsiveness, intuitiveness, efficiency, and user-friendliness, it's hard to experience on other rugged phones. Thirdly, it embeds the top-notch MediaTek Helio G96 with 8GB LPDDR4X RAM and UFS 2.1 128GB ROM, which scores at 301167 AnTuTu benchmark. Fourthly, it carries an 8380mAh battery with a 33W fast charge to kill the low battery anxiety.
Thermal Imaging Rugged Phone
Unlike night vision, thermal imaging technology applies more by helping you penetrate the thick smoke, fog, dust, and other camouflages to measure and see the heat with naked eyes and discover the targets. The most affordable thermal rugged phone, Blackview BV6600 Pro, thermal by FLIR®, is on the shopping list, and you don't have to cost a fortune for a hands-on thermal imaging experience. It handles easily, whether for detecting plumbing and leaking issues, inspecting electrical faults, searching for small pets, or taking funny thermal selfies.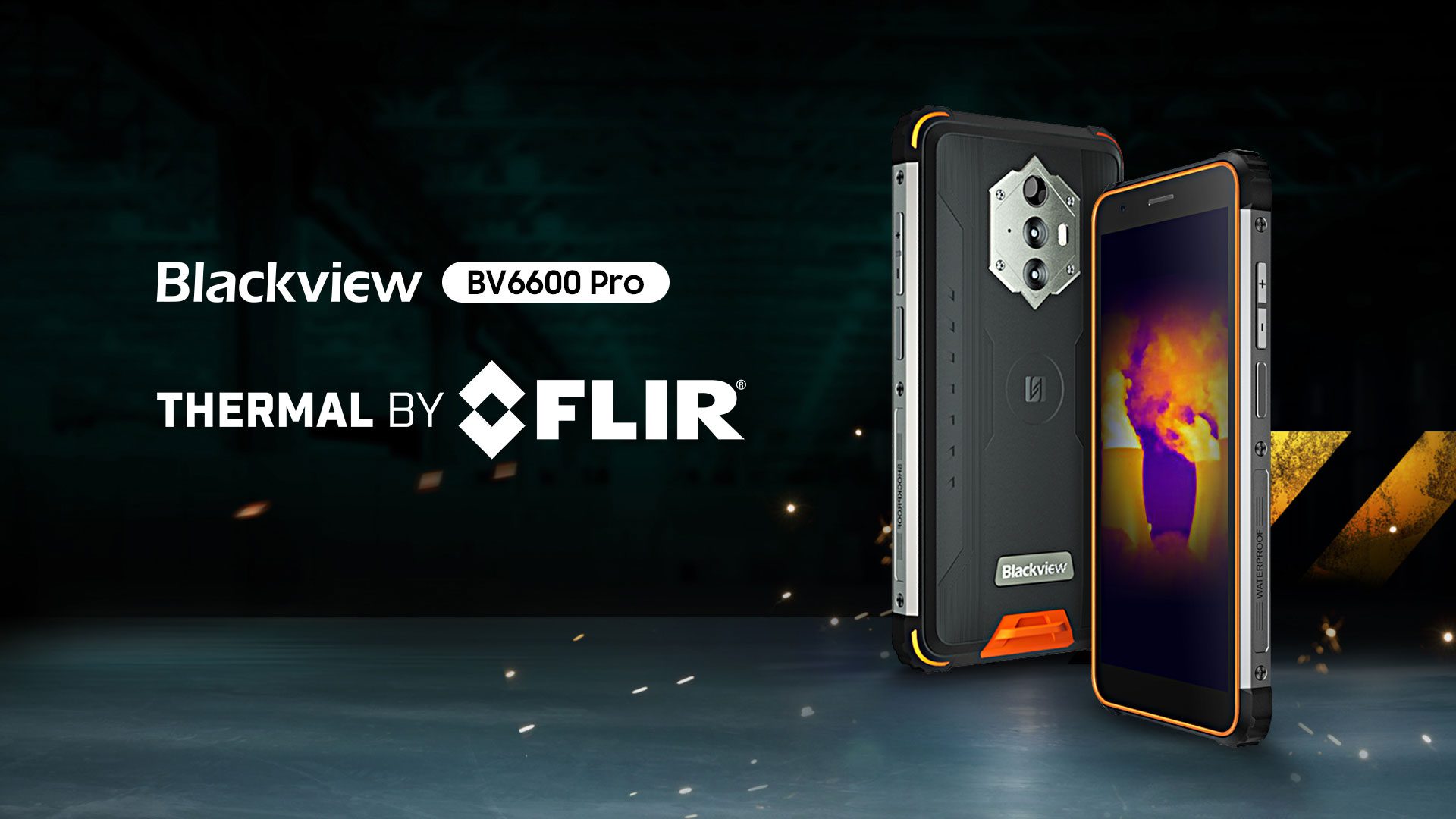 Another surprise is that this thermal work phone packs a gigantic 8580mAh battery to keep powered up for days. To remain affordable, it's undoubtedly that the BV6600 Pro has compromised on other features, including MediaTek Helio P35 with 4GB RAM and 64GB ROM, but still, it suffices to cover everyday tasks.
Large Battery Rugged Phone
If you don't need the night vision or thermal rugged phone, then the large battery rugged phone Blackview BV6600 is worth the recommendation.
Equipping an 8580mAh battery, 53% above average capacity to provide up to 430 hrs of 4G/Wi-Fi standby time, it takes no sweat to last for several days without power refueling. Combined with the super-rugged design, it's to survive in harsh environments as a reliable partner when running into the wilderness. As for other specifications, it's a big plus for basic requirements by configuring the octa-core chip, 4GB RAM + 64GB ROM, fingerprint unlock, multifunctional NFC, 4-in-1 navigation system, 8MP + 16MP camera, Android 10, etc.
Stylish Mainstream Smartphone
When the smartphones of Rugged style are not your favors, turn your eyes to the mainstream A-series with two flagships on great discounts — Blackview A95 and Blackview A100. The A95 has impressed the users as the most beautiful A-series smartphone. Whether from the craftsmanship, color schemes, or the iPhone-like appearance, the A95 shows that the design aesthetics reaches a new peak.
Moreover, it ships the highest-pixel camera sensor — 20MP Sony® IMX376 out of the A-series handsets to make stunning shots day or night. Other highlights include MediaTek Helio P70, 8GB LPDDR4X RAM + UFS 2.1 128GB ROM, 1TB expandable storage, 6.528-inch HD+ display, Doke OS 2.1 based on Android 11, 4380mAh battery, and 18W fast charging, standing it out when compared with counterparts.
Blackview A100 is another piece of art and technology for design elegance and camera performance. Photography experience has won the hearts of most fans with the 12MP Sony® IMX362 featuring dual pixel autofocus technology and closed-loop VCM that allows for autofocusing as fast as 0.03 seconds to capture high-quality flashy moments, claimed as the fastest focusing and shooting smartphone under $300. It also comes with an 8MP ultra-wide-angle camera to shoot group photos.
Powered by the MediaTek Helio P70 octa-core processor, 6GB LPDDR4X RAM + UFS 2.1 128GB ROM, Doke OS 2.0 based on Android 11, 6.67-inch FHD+ display, 4680mAh battery, and NFC, the overall performance won't let you down.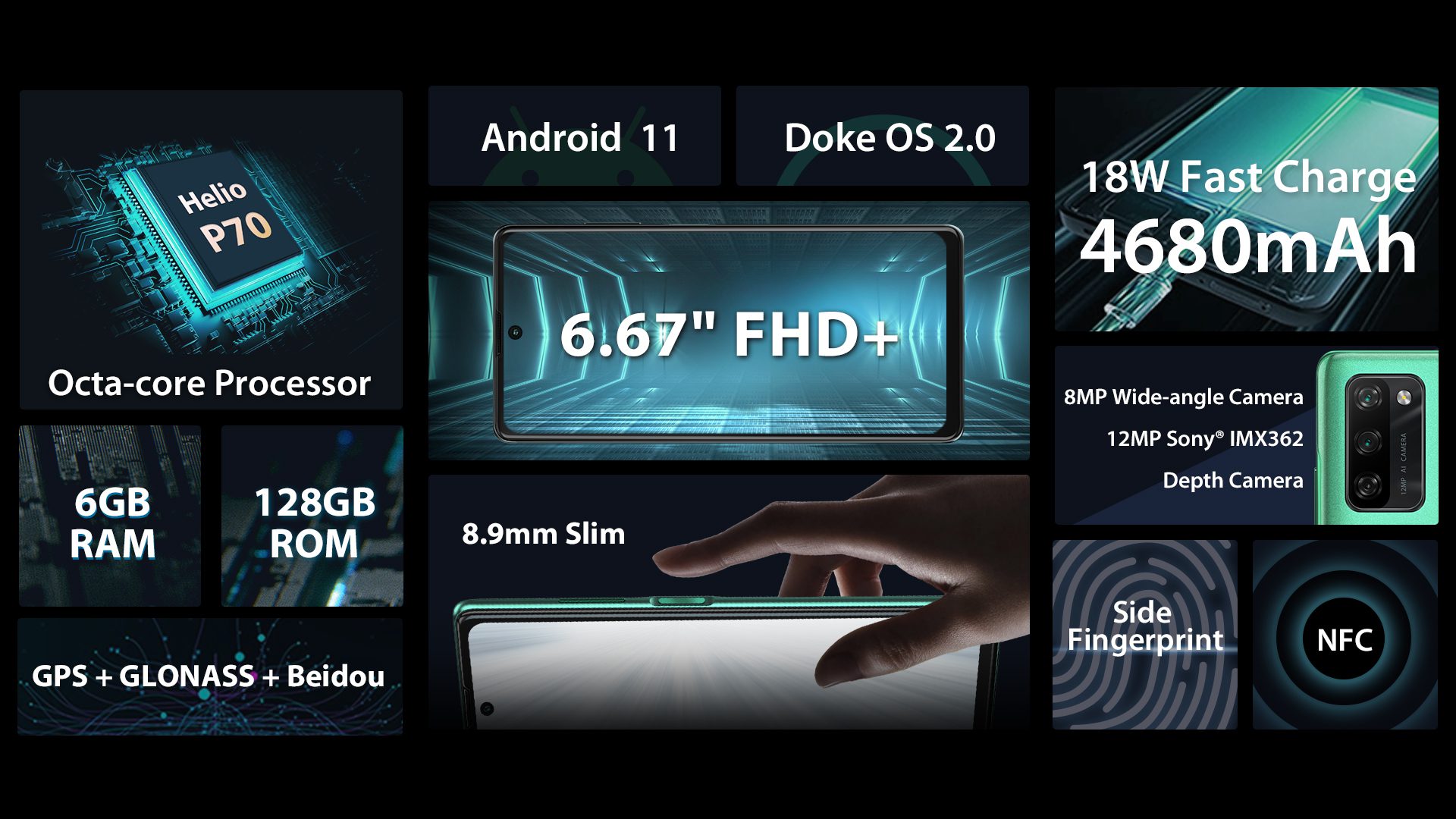 Tablet for Productivity & Entertainment
In the tablet lineup, put on this 2022 grand shopping carnival is the Blackview Tab 11, the first-ever Blackview high-end flagship that can replace the laptop or smartphone for work, study, and recreation.
Featuring a 10.36-inch 2K display, Widevine L1 certification, and dual BOX speakers, Tab 11 delivers unmatched audio and visual enjoyment. The 6580mAh battery and mid-end Unisoc T618 chip with 8GB RAM and 128GB ROM effortlessly run across the demands for long-time light-duty online work and gaming. The latest Doke OS_P 2.0 based on Android 11 and the external keyboard support push the efficiency and productivity to a new level. Designed with dual card slots, you can put into two 4G SIM cards to make calls and use the mobile data, or insert the TF card expandable to up to 1TB to save enormous files.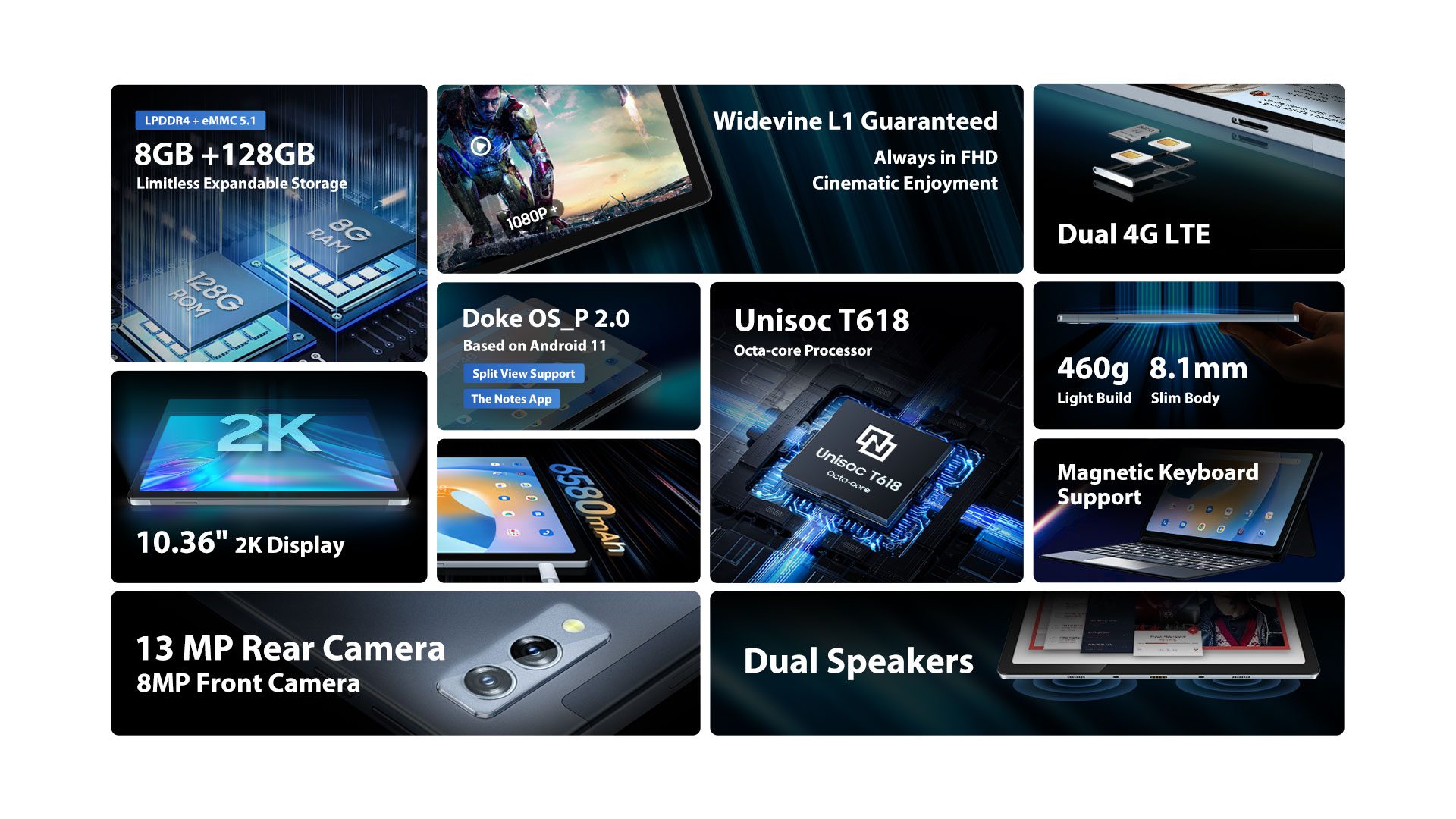 Check out for More Information
More discounts will be available in Blackview AliExpress stores for this 328 Birthday Sale. The sale date will last from March 28th to April 1st PT. And before that, add all favorite deals to the cart.