In this review, we'll look at the BlitzWolf AIRAUX AA-UM1 Earbuds Mini True Wireless Bluetooth 5.0 Earphone Hi-Fi Stereo Headphone with Charging Case, Waterproof, Noise Reduction.
The comfortable to wear BlitzWolf AIRAUX AA-UM1 earphone can be either used independently (L/R) or can be combined for stereo mode. Weighing in at just 5g, the ergonomic earbuds fit securely in your ears. Moreover, it has an IPX6 waterproof rating so you can listen to your favorite music even in the rain.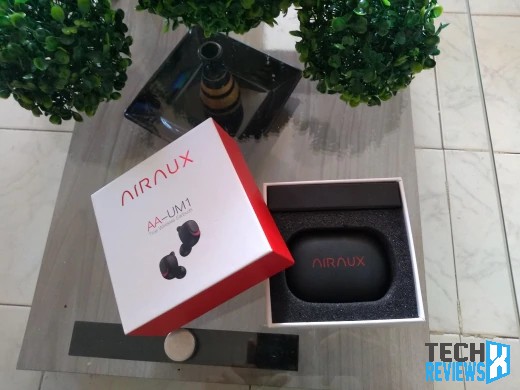 To explore other options, read about the Gocomma i11 TWS Earbuds Review.
Features BlitzWolf AIRAUX AA-UM1
Bass, Alto, Treble Balance + Passive Noise-cancelling——Pursuit the balance of sound quality, pursuit the comfort of listening
Super Mini Portable Battery Case——Easily charges the earbuds by putting them into the case.
Bluetooth V5.0 & 10M Obstacle-free Connection——Releasing the hands and enables you to get rid of the wired constraint, TWS Earbuds promotes convenience in daily life by actual wireless connection in technology.
IPX6 Waterproof——Freely wear the earbuds in the rain and shower.
Elegant and Thoughtful Design——Satisfy your aesthetic and supports wearing on multiple occasions.
Simple Operation——When taking out of the case, the earbuds will be open and connect with the paired device automatically. 7. Headphones are more in line with younger groups and enjoy high-quality music.
Performance BlitzWolf AIRAUX AA-UM1:
With AIRUX AA-UM1 True Wireless Earbuds Say goodbye to wires and hello to wireless freedom.
HiFi Sound Quality
Bluetooth 5.0
Comfortable
Touch control
IPX6 Waterproof
Bluetooth V 5.0: Stable Transmission + Low Power Consumption
Automatic pairing
Comfortable and convenient: ( independent L/R or combine for stereo mode )
Punchy diaphragm + Dynamic Driver: Your playlist comes alive with powerful bass and crisp treble.
Stylish looks and perfect texture: Look and feel just as breathtaking as they sound.
IPX6 Waterproof: Listen freely in the rain.
Effortless operation:
Automatic power on when token out of the charging case.
Auto power off when putting into the charging case.
Long battery life: with 500mAh Capacity charging box fully charges both earbuds 2.5 times.
Playtime: 3-4 hours, call time: 4.5 hours and Charging time: earbuds 1.7h, charging case: 2h.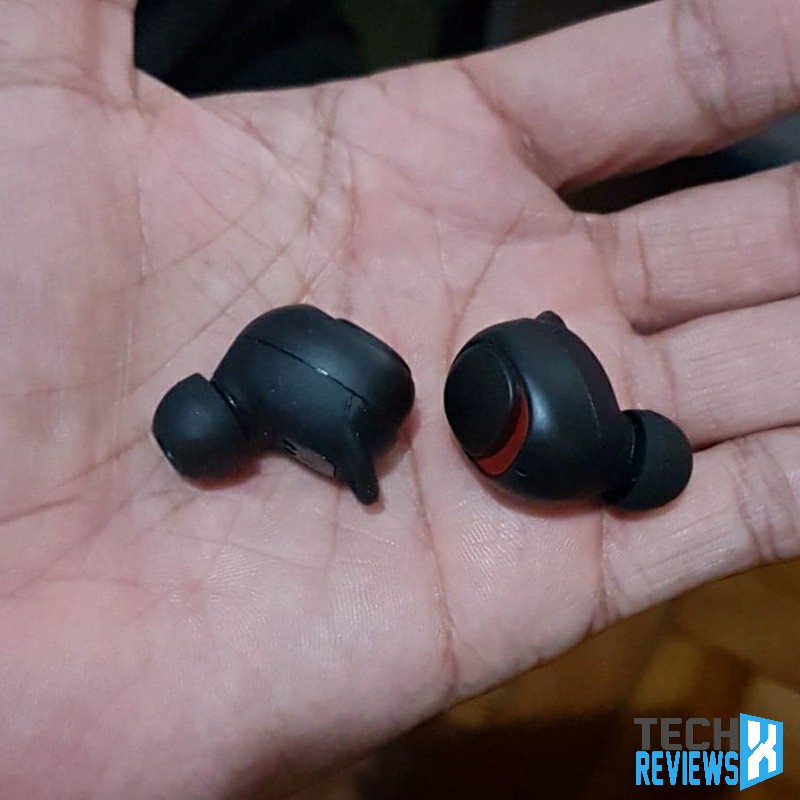 BlitzWolf AIRAUX AA-UM1 Price and Availability:
The AIRAUX AA-UM1 is currently available on Banggood and Aliexpress store for just US$25.99. This is a very good price So, don't miss out on this great deal. And to view its price or buy it, you can access the offer by clicking on the store icon.
AIRAUX AA-UM1 TWS Mini Bluetooth Earphone With Charging Case
Charging Cable 3 pairs of ear tips
Manual
Color
Black
Wearing Type
In-ear
Material
ABS
Net Weight (g)
Earphone: 5.4g
Charging Case: 59g
Dimensions (cm/ inch)
Earphone: 74.9*54.1*32mm
Charging Case: 28*17.8*26mm
Microphone
Yes
Bluetooth V
V5.0
Transmission Distance
10m
Rated Power
5mW
Waterproof
IPX6 Waterproof
Battery Capacity
Earphone: 50mAh, 3.7V
Charging Case: 500mAh, 3.7V
Charging Time
1.5-2h
Taking Time
4.5h
Working Time
3.5h
Standby Time
200h