Ugoos is one of the leading brands in the manufacture of TV Box, it has provided us with many devices in different shapes and specifications at prices that are the best in the market. Now, is back with a new upgrade called the Ugoos UT8 PRO.
This upgrade gives the Tv Box an improved look with better hardware and features. It's equipped with a new generation of Rockchip RK3568 quad-core SoC which offers superior performance in all tasks and ARM Mali-G52 2EE GPU, in addition to 8GB RAM and up to 64GB storage, and powered by Android 11, all of this allows you to watch and enjoy thousands of 4K movies and series and even games, Of course, that is not all because it has WIFI6 and 1000M Ethernet and this is just a muscle show for $160.
It may sound pricey but what you will get is not a small thing, so we will take a tour with this TV box to see if it is worth its high price and what are its advantages and disadvantages?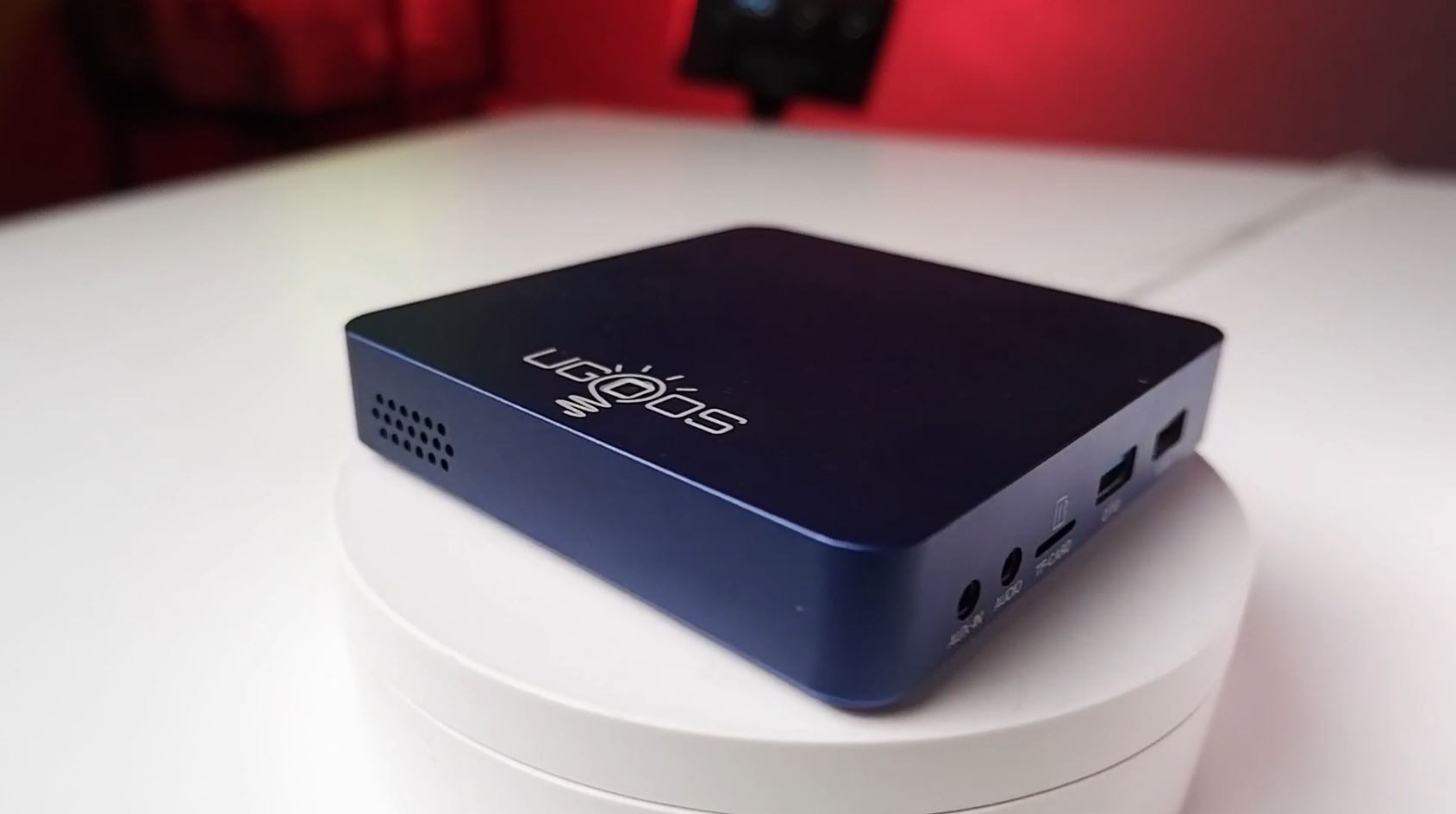 Rockchip RK3568 Quad-Core
ARM Mali-G52 2EE
Android 11 OS
8GB LPDDR4 & 64GB eMMC
WIFI-6, 1000M Ethernet, BT5.0
Streams 4k Youtube, Support HDR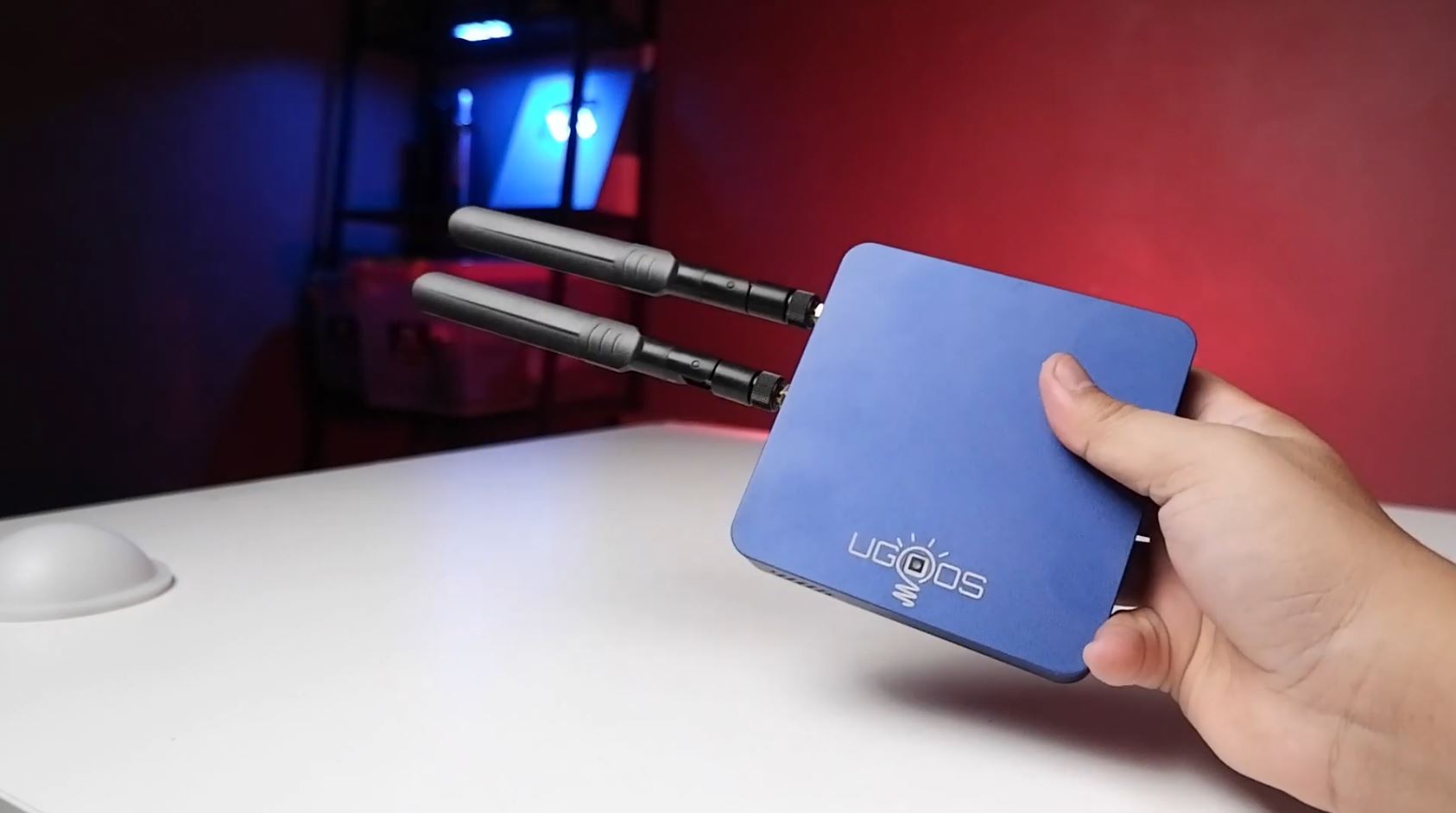 Design And Build Quality
The design of the Ugoos UT8 PRO is very simple but with some elegant touches, it is just a square blue plastic box with a slight bend on the sides which is very compact and at 300g is light compared to its components.
Although it is made of plastic, it has a good build quality and looks sturdy, has a white Ugoos logo on top, and unusually, it doesn't have an LED screen on the front and is offset by an LED in the center of the logo from the top showing the status of the TV box.
From the bottom are ventilation holes and four rubber legs for more stability, and recovery holes, there are also some holes on the side in the front that give an aesthetic appearance and more facilitate the movement of air and cool the device.
Moving on to the ports, there is a wide range of ports that are better than what we often find on TV BOX including 2*USB 3.0 ports, 1*USB 3.0 OTG port, 1*USB 2.0 port, AV-OUT, SPDIF digital audio out, RJ-45 Gigabit Ethernet port, HDMI 2.1, DC 12V, TF Card, 3.5mm jack port, 2 antenna ports, in addition to the power button, which unfortunately is no longer present in such devices.
Under The Hood
Ugoos UT8 PRO is powered by the powerful and new SoC Rockchip RK3568 chip is a high-range general-purpose SoC, made in 22nm process technology, integrated 4-core ARM architecture A55 processor at a maximum frequency of 1.8 GHz. And with Mali G52 2EE graphics processor, supporting 4K decoding and 1080P encoding.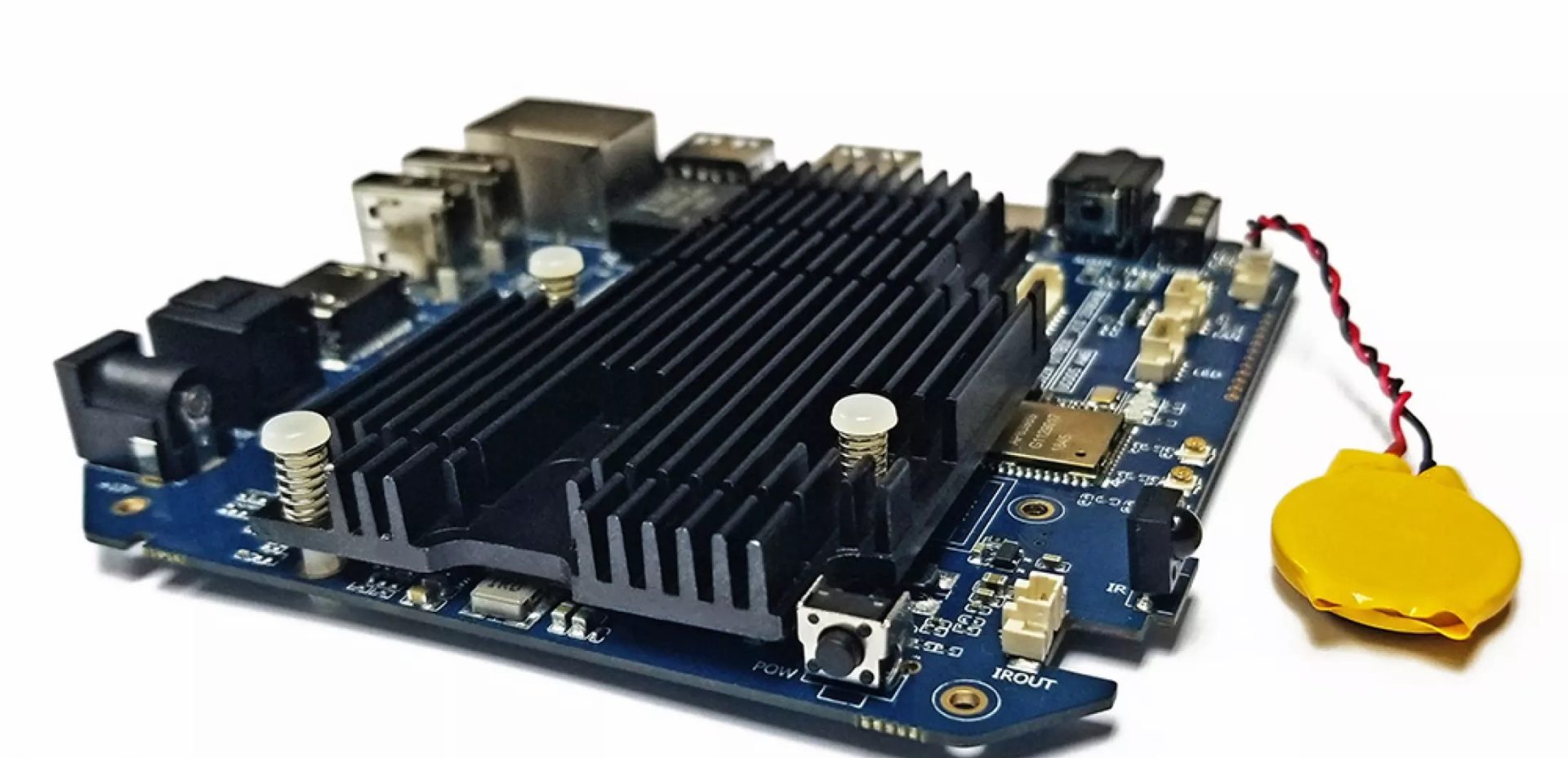 One of the strengths of the UT8 PRO is the 8GB LPDDR4 RAM that is sufficient for multitasking and provides excellent results in navigating and launching applications. The storage capacity has one option of 64GB of eMMC type, although there is a micro SD card slot that supports expansion up to 64GB.
Connectivity Of The Ugoos UT8 PRO
In terms of wireless capabilities, this box supports WIFI-6, which is the next-generation standard in WiFi technology that supports speeds up to 9.6 Gbps with greater stability and bandwidth on a wider channel, and it has a Gigabit Ethernet port, it is the best way you can use to connect to the network with data better. It also has the latest generation of Bluetooth 5.0, simply connecting here is on another level you won't find on any TV box.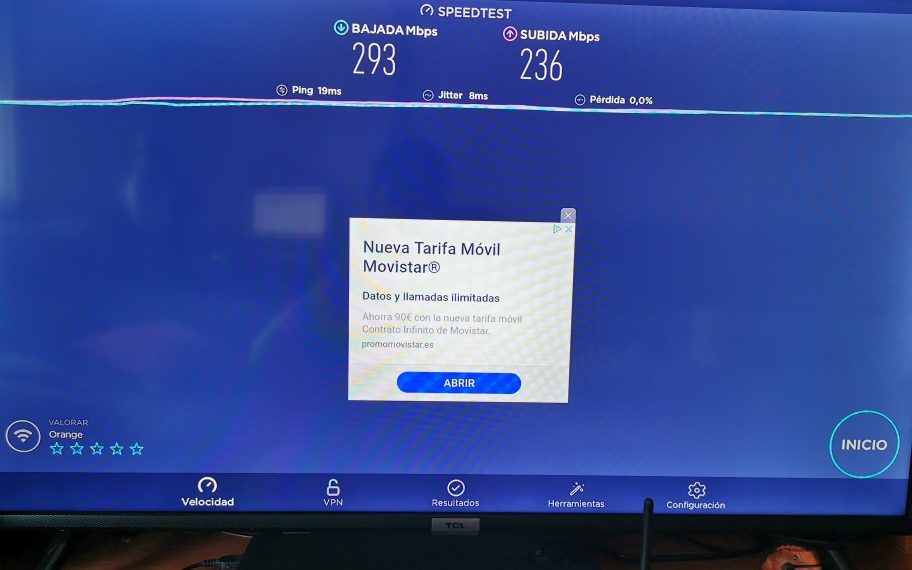 The remote control can't navigate in some apps, it's a common problem for almost all android tv boxes that some apps are difficult to navigate with the remote control, these apps are mainly provided for tablets and phones with touch screens. I would suggest buying the iPazzPort mini Wireless Keyboard/Remote, it will make screen navigation much easier in apps that are not easy to control remotely.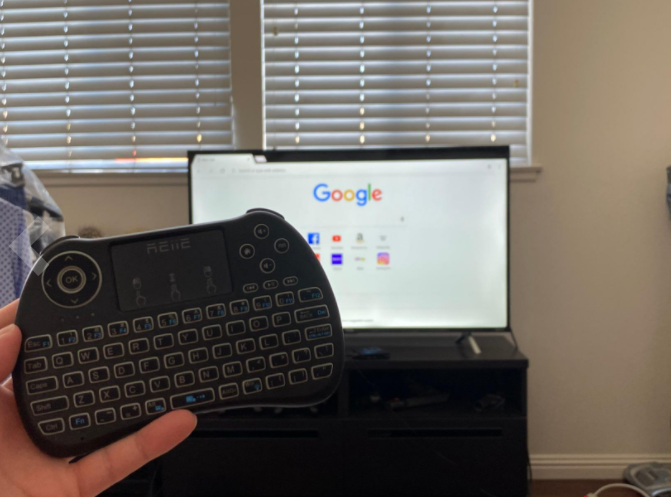 Software
The Ugoos UT8 PRO TV box equipped with the Android 11, offers you a more efficient, safer operation, better compatibility of the latest applications, so better user experience, and the OS is pre-rooted to access more permission and install applications that require root activation with the possibility to switch enable/disable.
launcher
In the beginning, it's fast to boot up, it will not take more than a few seconds to take you directly to the launcher with no setup wizard, By the way, there are two options for the launcher.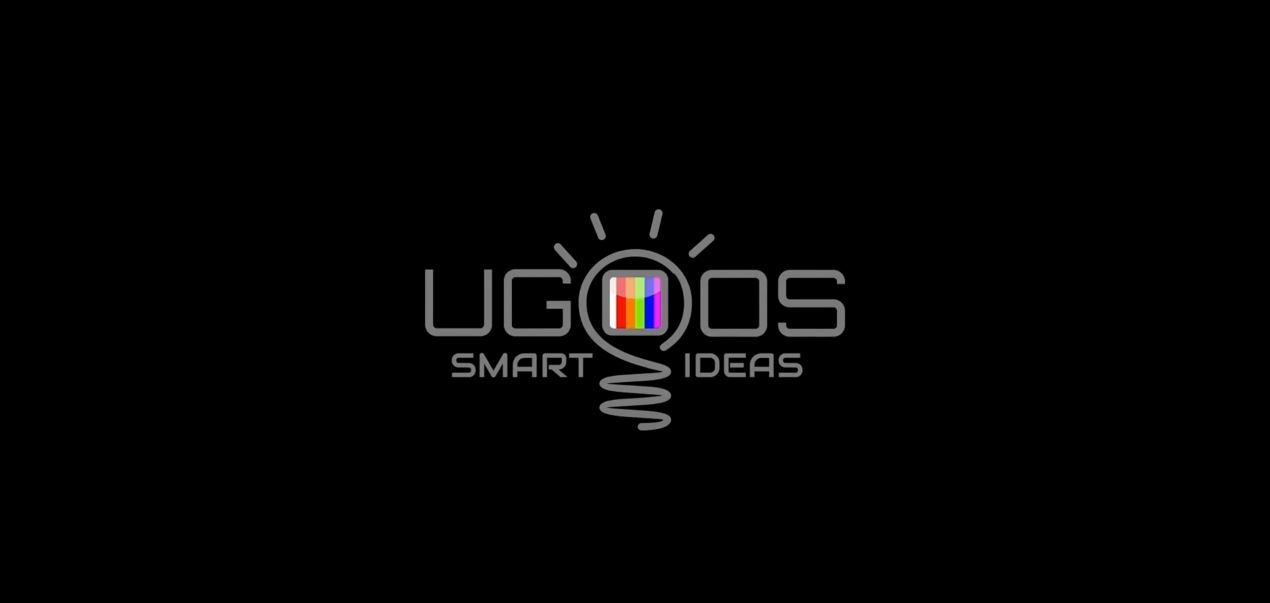 One is called launcher3, This launcher resembles that of your mobile phone launcher and has features such as long click menu pop-and drag-and-drop shortcuts. If you long-press anyway on the launcher you will be given the option to change the wallpaper. And you also have the option to add widgets. It also has a navigation bar and a full status bar with system controls.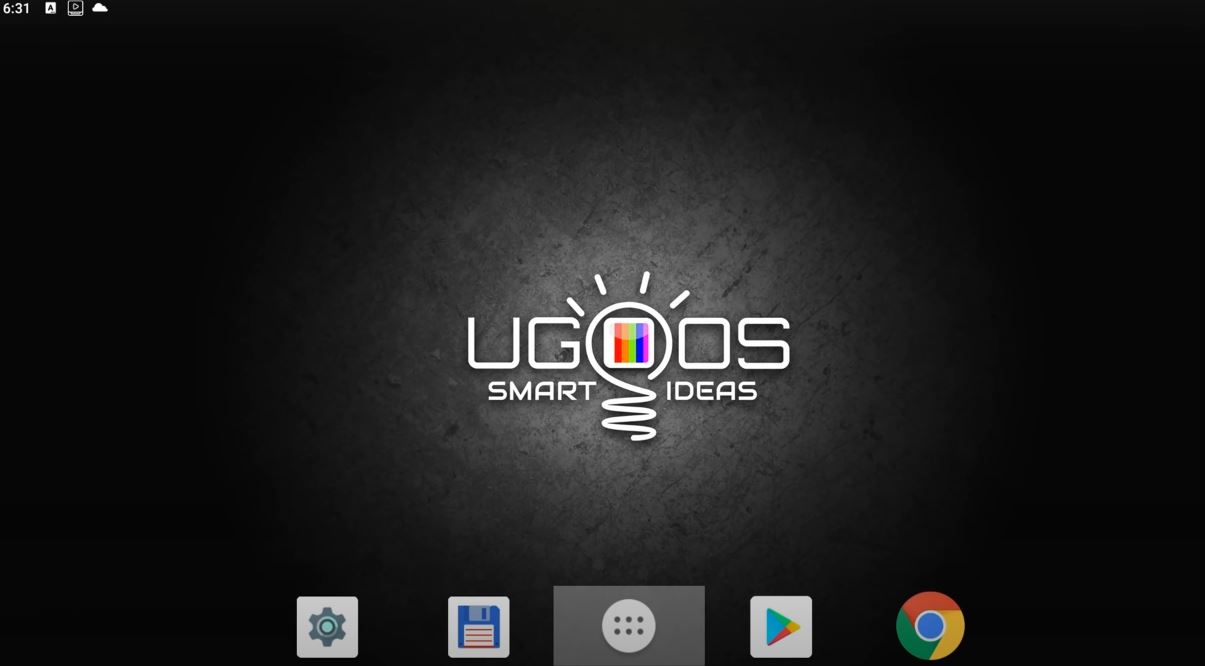 Features in software
Ugoos firmware outperforms all other firmware with many features among them:
HDMI 2.1 port displays up to 4K 2160p at 60Hz max resolution with advanced screen resolution options.
HDR display and Dolby vision settings.
built-in screen rotation.
HDMI CEC options.
Root switch with a silent root feature, with the ability to display the root state on the status bar.
The file server or client settings, where you have Samba server, NFS client, and CISS client options.
Advanced video playback options.
Advanced hardware monitor.
Monitor more items on the status bar.
Monitor your hardware using a separate draggable window.
Built-in gamepad keymapping options.
User script options for advanced users who would like to run special scripts upon startup.
USB ADB and Wi-Fi debug settings.
The navigation bar and status bar settings, auto-hide, change the position of the volume bar and change the color.
Google Assistant and voice input application settings.
Advanced digital surround sounds audio options.
Applications
Ugoos UT8 PRO supports Google services and Android 11, it allows to you get access to the full Google Play Store, has pre-installed Apps like Chrome, file manager, Miracast, Google Play Store, YouTube, Settings, and more.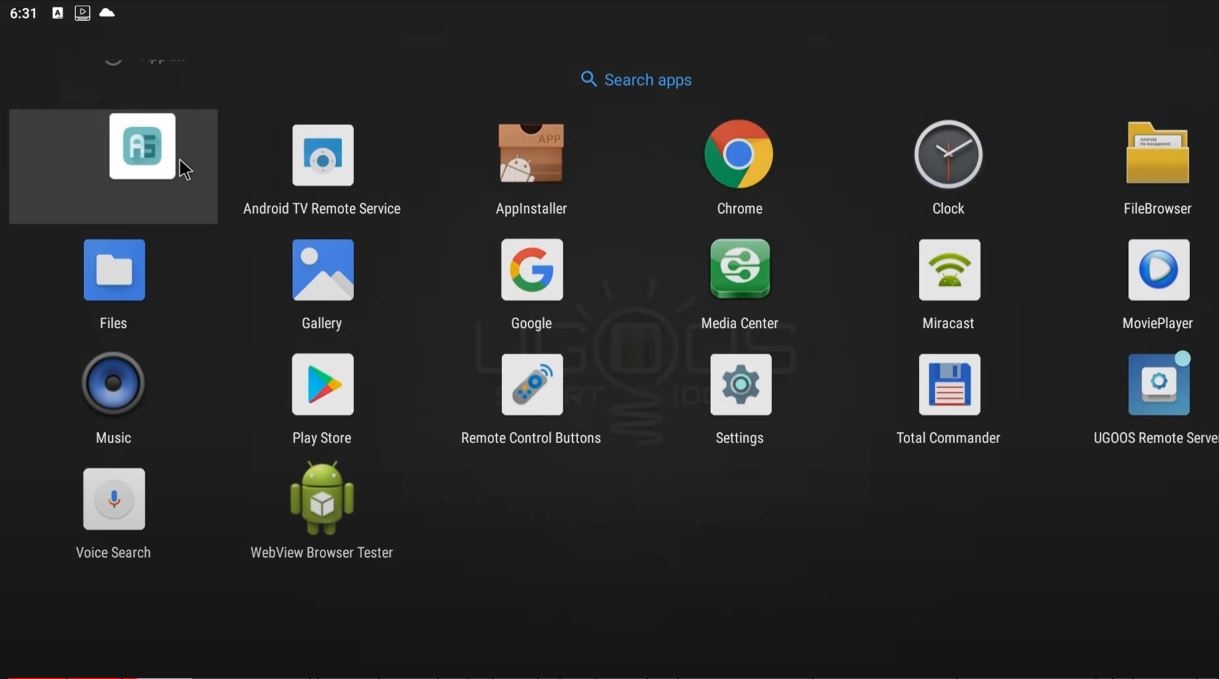 Even if you do not find some of the applications that you need on Google Play, you can use a third-party store like Aptoide app store, all you have to do is search for them on Google from any browser and download them in APK format, and the matter is done. or you can use a third-party store to download and install the app you want.
Note: UT8 PRO Supports OTA updates, it is necessary to solve some possible problems or upgrade the system.
Ugoos UT8 PRO Performance
Ugoos UT8 PRO supports 4K 30fps video output via HDMI 2.1 port which brings you high definition viewing and fluent video playback, making it the highest resolution signal available for home movies to let you watch 4K movies smoothly, every detail of the screen is clear and with high color saturation and quality Excellent picture, no lag or stuttering, that's the strength of this device.
Video playback
When playing some 4k video samples from a USB Drive (Up To 2TB) on a USB 3.0 port via the included KODI Media Center, it's shown on 4k at 30-60 FPS with HDR, played ultra-smooth, and High quality.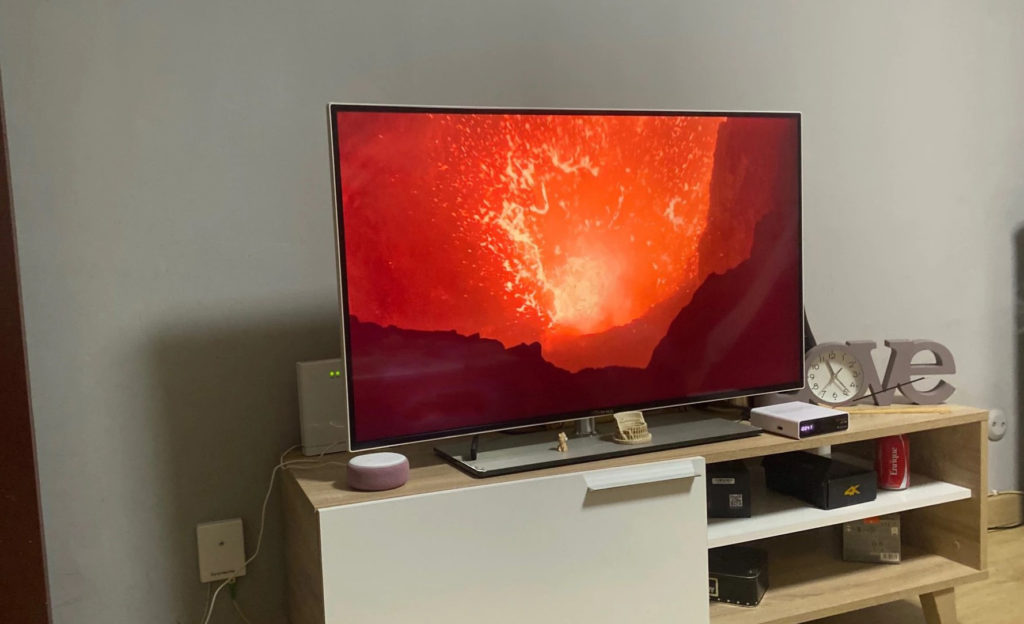 Ugoos UT8 PRO Streaming Service
Netflix is not available from the Google Play Store you have to sideload it from aptoide TV or some other source.
As it's known, it's not possible to watch paid services like Netflix and amazon prime in 4k because these applications require specific licensing, This means it don't have the DRM support required to stream HD or 4K from Netflix or other streaming services. And this is where the strength of Android TV OS, which you cannot find in the Chinese TV box.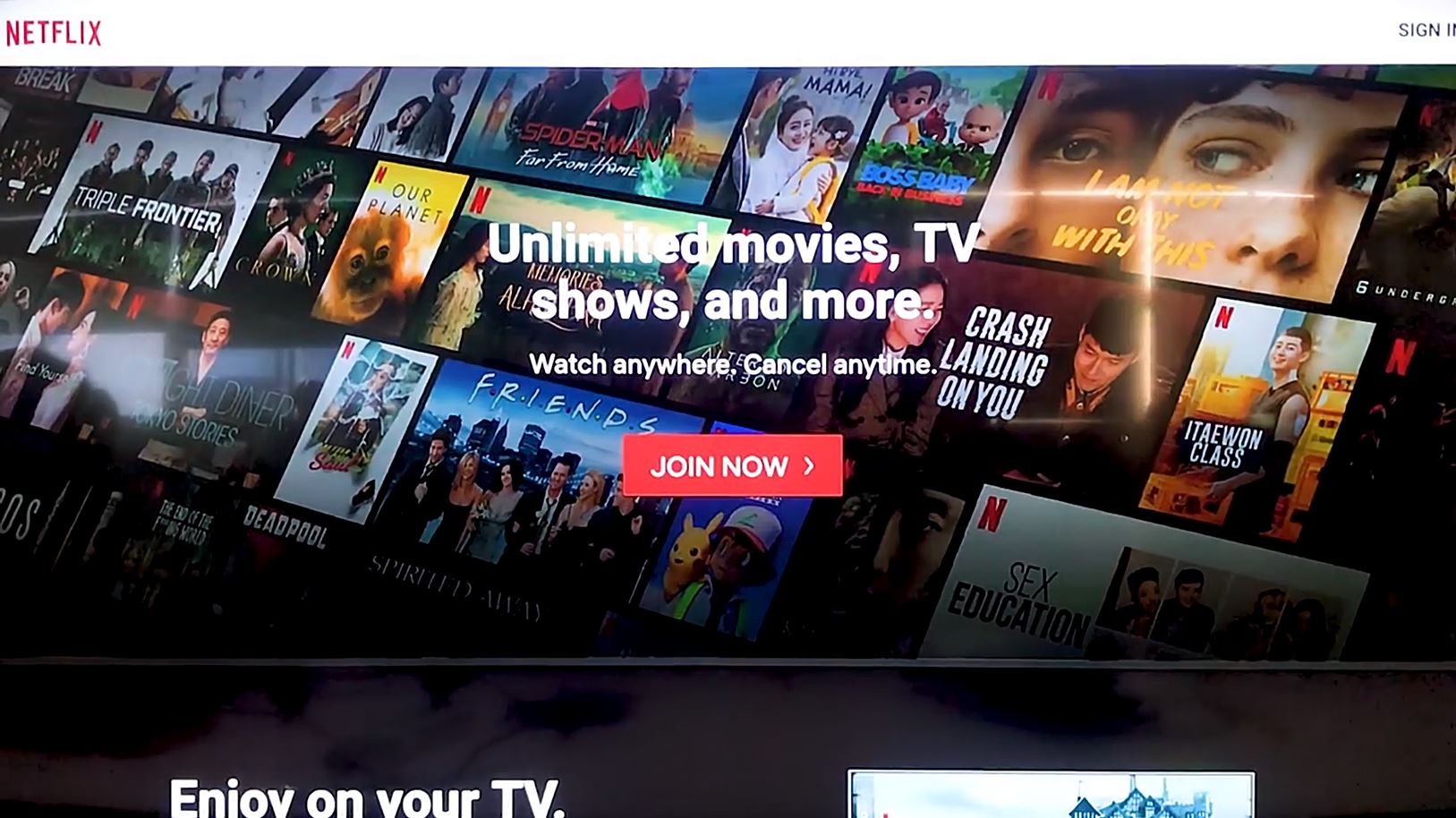 Nevertheless, you can still enjoy Netflix or Amazon Prime and all other streaming services at a smooth 480p. However, IPTV services remain one of the solutions that you will find on this tv box and support any high resolutions you want, and there are also other programs similar to Netflix for free.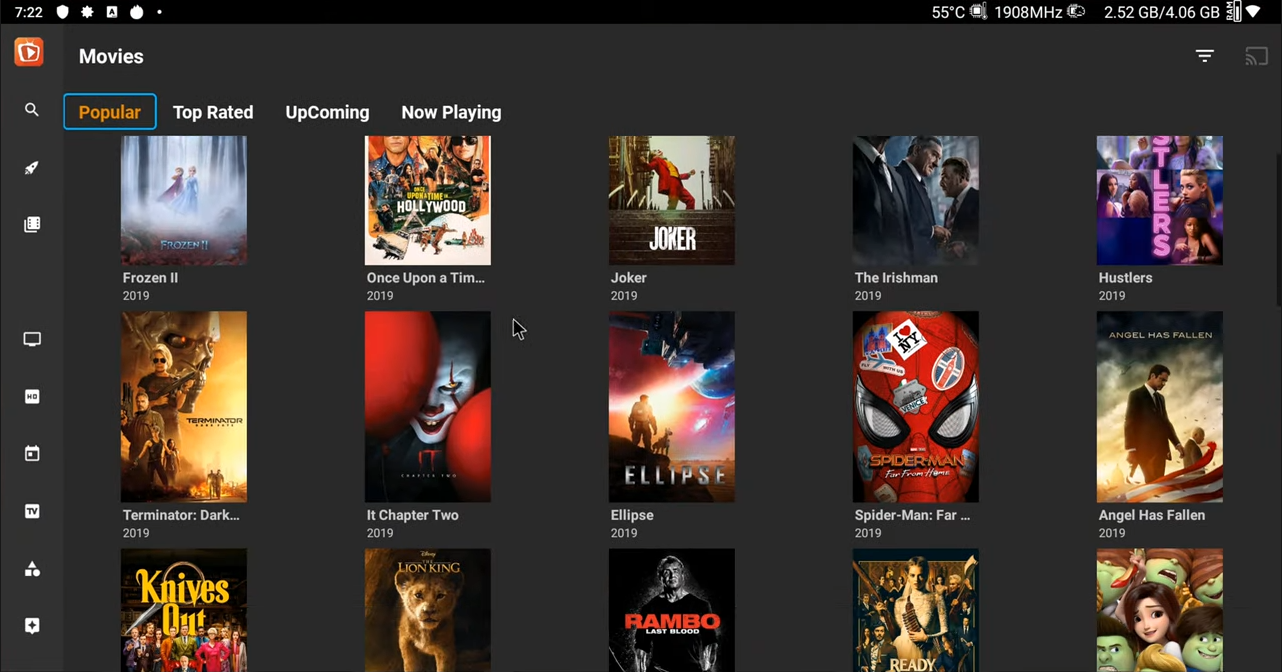 YouTube Quality
When you go to YouTube you can play videos in 4k 30FPS resolution without any problems of dropping and overheating the device, this quality is the best choice to watch on UT8 PRO.
Play Games
The GPU in the Ugoos UT8 PRO is based on the ARM Mali-G52 2EE is an integrated mid-range graphics card for ARM-based SoCs (mostly Android-based). It was introduced in mid-2020 in the MediaTek Helio G80 with a clock speed of up to 950 MHz. The G52 is based on the Bifrost architecture and is intended for mainstream phones. ARM claims that the G52 series offers 30% more performance density and 15% better energy efficiency compared to the ARM Mali G51 series.
The performance of the ARM Mali-G52 in our benchmarks is comparable to the Snapdragon 730 user in (Samsung Galaxy A80, Oppo Reno 2, Redmi K20), and MediaTek Helio G80 user in UMIDIGI A11 Pro Max which offers high performance on most games like Asphalt 8, PUBG, Call of Duty, As expected the graphics rendering was of the highest quality at a resolution of 1080p 30 fps with high settings, and the heat levels remained stable in the low 70 during gaming.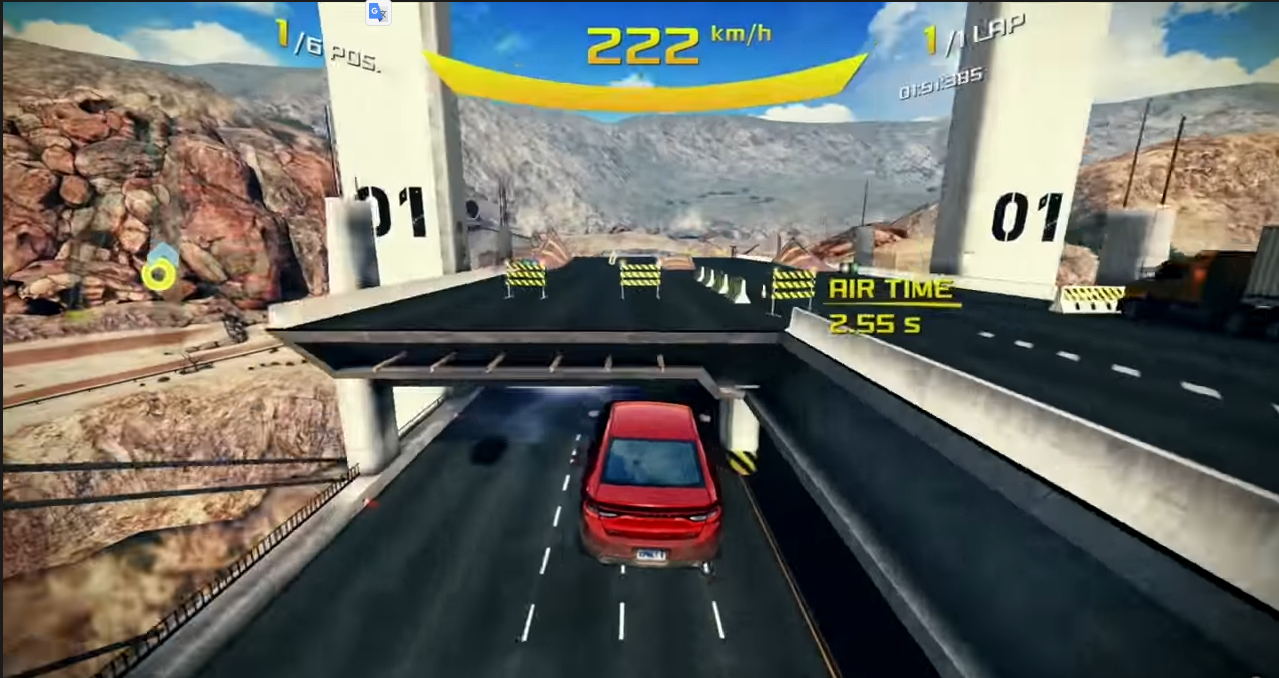 When you put this Ugoos UT8 PRO under pressure its temperature can be reached 65ºC or more, causing a performance little drop. But on normal use like watch movies, the temperature is acceptable between 55ºC – 60ºC and I find that the cooling system is fine on this box because the body has a big number of ventilation holes, which provide the necessary cooling of the tv box.
Conclusion
In general, the Ugoos UT8 PRO delivered a great performance I hadn't expected and has way more features than any other box ever reviewed on this website, especially in playing 4K videos without any problems, perhaps its downsides are the lack of DRM for Netflix in 4K, And its price may seem at first glance to be rather high, but such specifications and features that we mentioned in the review seldom find them combined in a TV box, For those confused between which TV Box to buy, or as many would ask which is the best TV Box to buy. The UT8 PRO is deserved to be among the best TV box manufacturer in 2022, So in other words, it's almost perfect.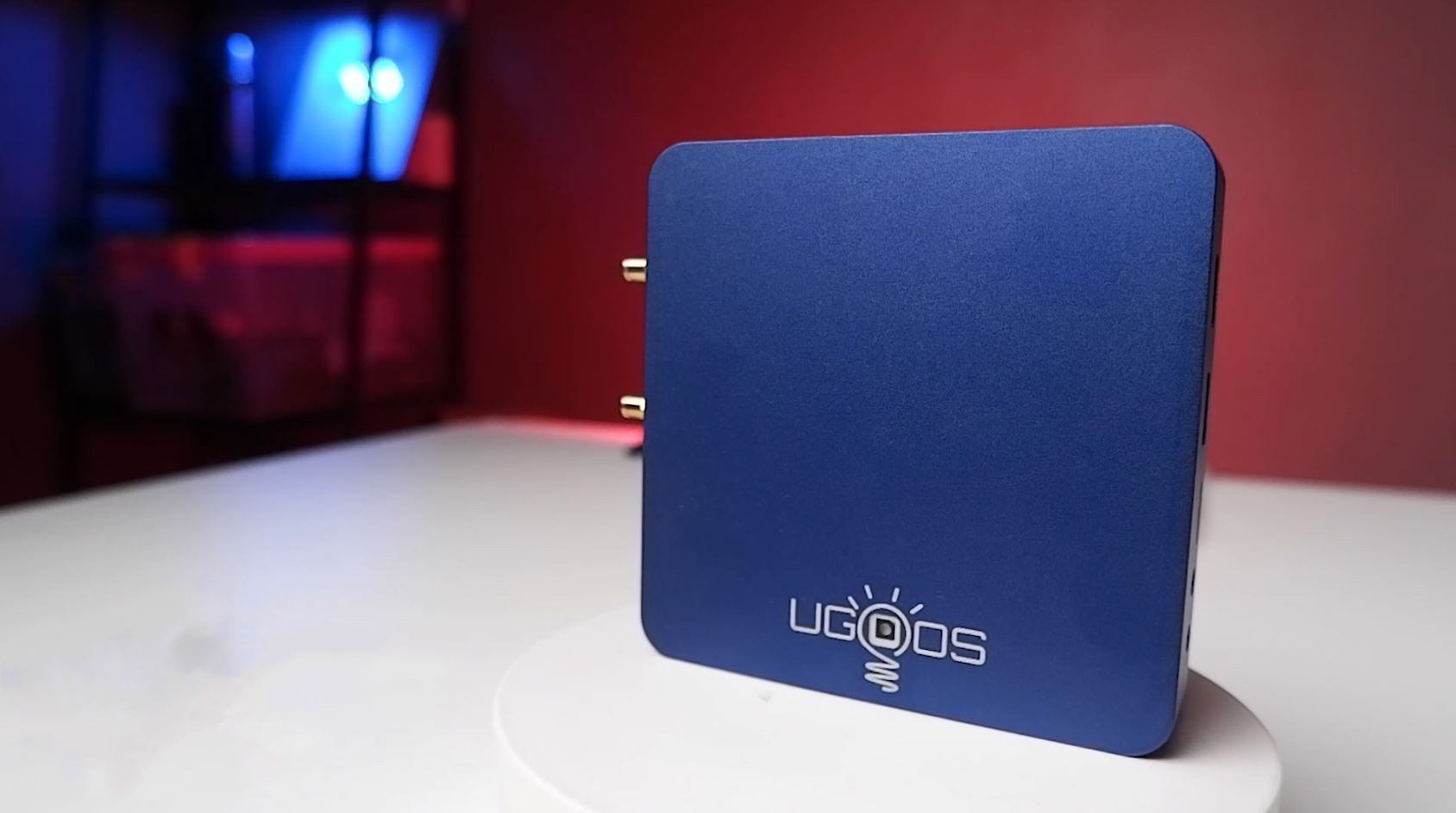 Ugoos UT8 PRO Price And Where To Buy
The Ugoos UT8 PRO is currently available on the Aliexpress Store and Banggood for a very good price for a TV box with such specifications So, don't miss out on this great deal. And to view its price or buy it, you can access the offer by clicking on the store icon.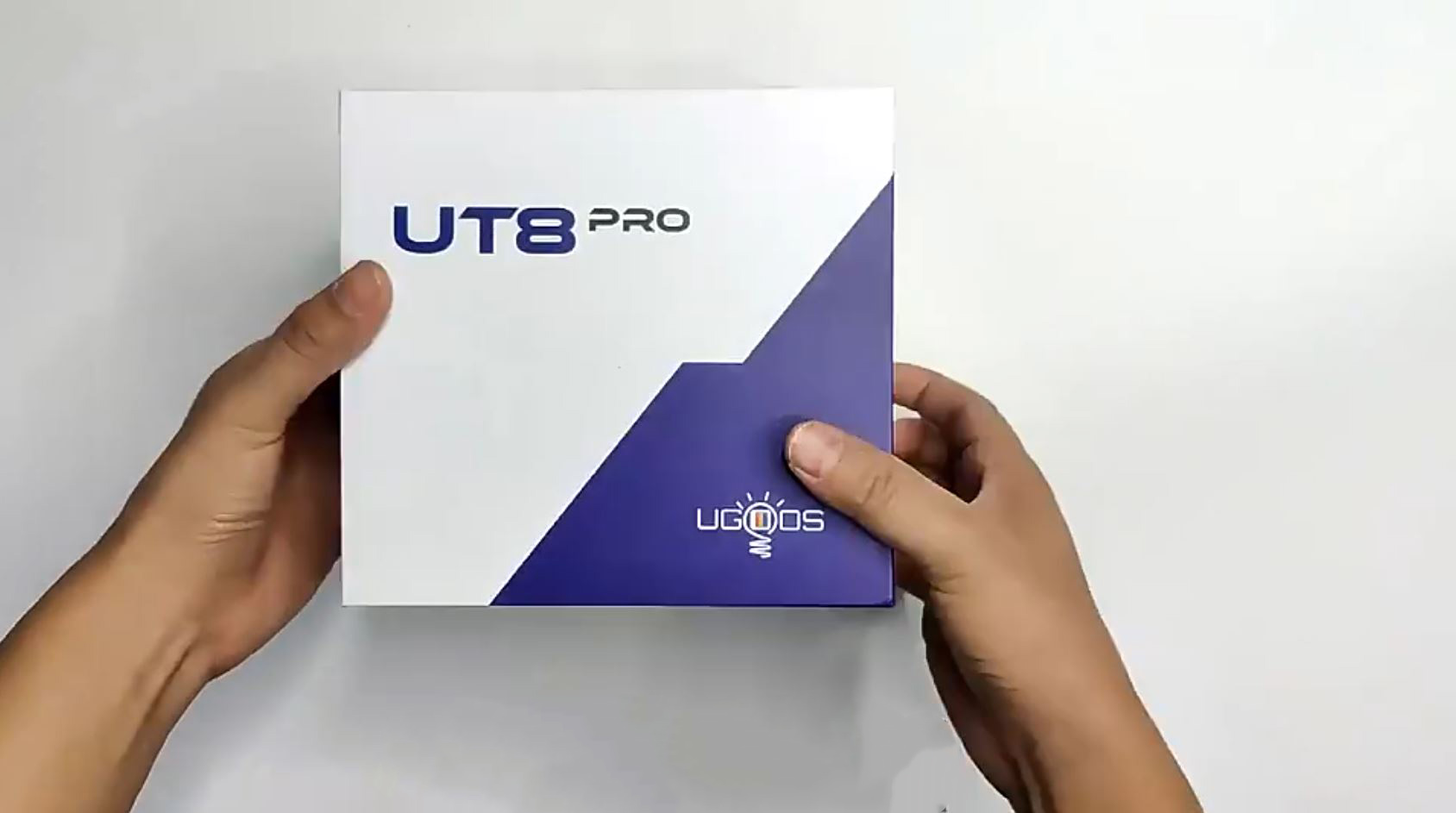 Ugoos UT8 PRO
Power Adapter
HDMI Cable
Remote Control
User Manual
2*WiFi Antenna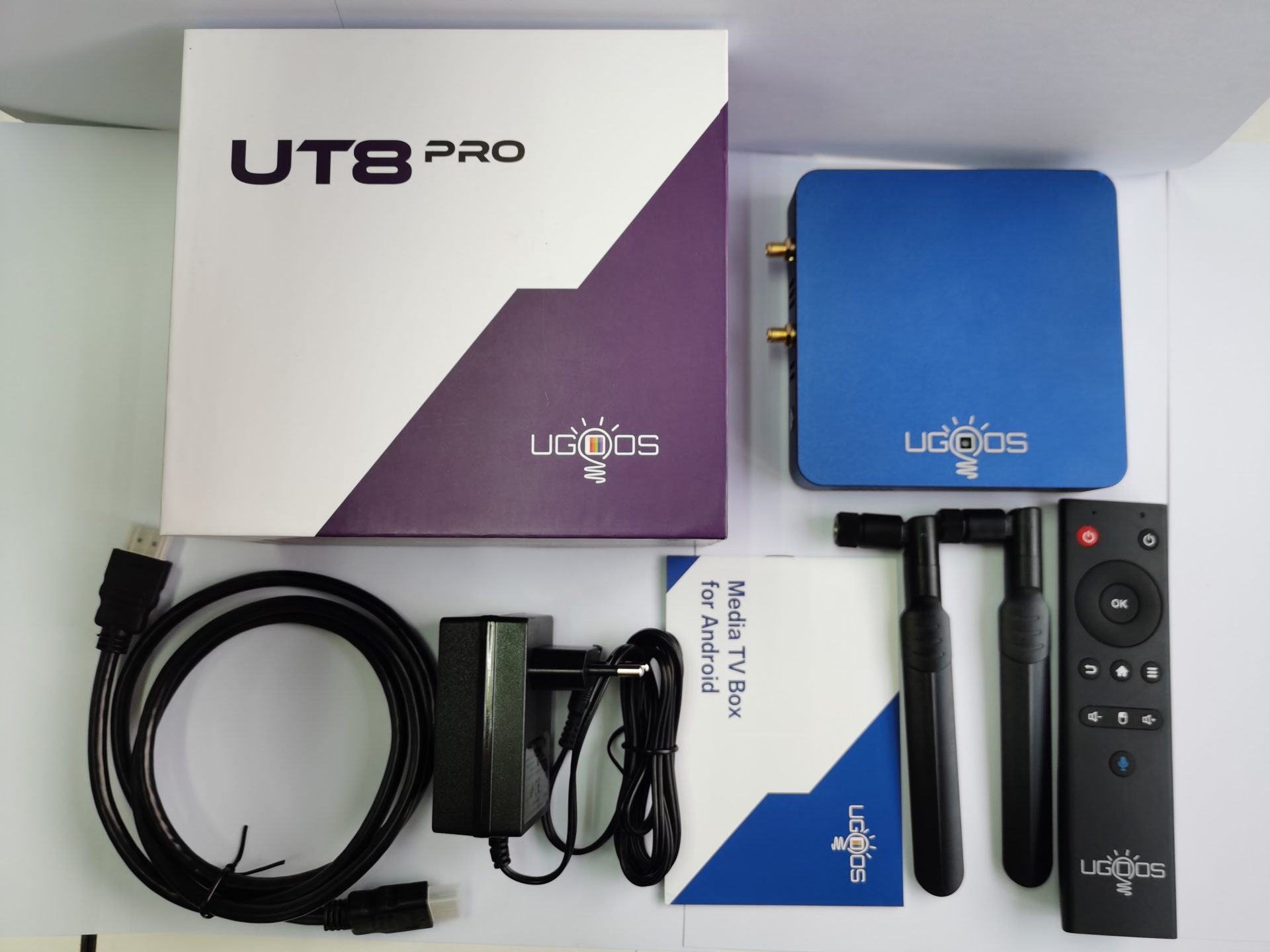 Ugoos UT8 PRO Specifications
OS
Android 11.0
Language
Multi-Language support
CPU
RK3568(Rockchip) CPU + 2.0G (64bit)
GPU
ARM Mali-G52 2EE GPU
SDRAM
8GB
Flash
64GB
WIFI&BT
2.4G/5G 802.11a/b/g/n/ac/ax 2T2R WiFi 6
WIFI Module(WiFi 6.0)
(AP6275P)
ETHERNET
1000MBPS
Remote Control
BT remote with Voice+Gyro
CEC
Support
RTC
Support
Power Supply
DC 5V/3A DC adapter
HDR
Support
Interface:
HD Output
HD 2.1 4Kx2K@60 max resolution output
OTG
USB
USB Port
2*USB 3.0 HOST & 1*USB 3.0 OTG & 1*USB 2.0
Data Output
1*SPDIF
TF Card
1*TF Card
Led work light
Support
Antenna
2 Extra Antennas
Network
1*RJ45 1000M (Gigabit network)
Audio out
1 x Audio Out &3.5mm
AUX IN
1 x AUX In
Media Parameter:
Audio Container
MP3,AAC,WMA,RM,FLAC etc.
Audio Out
Supports MP3, AAC, WMA, RM, FLAC, Ogg, and programmable 7.1/5.1
Built-in SPDIF/IEC958 output and PCM input/output
Built-in stereo audio DAC
Software Extension
Support Google Play & APK install
DLNA,Miracast Protocol
Support DLNA,Miracast Protocol
IM Software
Support Skype/QQ/MSN/GTALK (Depends on APK )
Office Software
WORD/EXCEL/PDF(Depends on APK install)