Xiaomi Mi Box S works with the Android 8.1 TV with 4K HDR, Premium Audio and has a Google Assistant plus massive content like Netflix, Spotify, YouTube with the highest performance at such a price All this and more in this review.
Fans of smart TV are rising crazy, and because of the high prices of such TVs resort to most people to get Android TV affordable, the best choice is Xiaomi Mi Box S.
Android 8.1 operation system.
Cortex A53 CPU, quad-core.
Mali 450 GPU.
2.4GHz + 5.8GHz dual-band WiFi and Bluetooth 4.2 .
2GB RAM DDR3 + 8GB ROM .
Support 5.1 Surround Sound Output.
Interface: AV,DC Power Port,HDMI,USB2.0
Package Contents: 1 x Xiaomi Mi Android TV Box, 1 x Remote Control, 1 x Power Adapter.

Design Xiaomi Mi Box S:
The Mi Box S has a modest rectangular box design with a width of about 3.5 x 3.5 inches made of plastic with rounded edges. From the back, you have power ports, 3.5mm audio, USB drive, and HDMI 2.0. At the top of the device, you'll find the Xiaomi logo.
The remote control panel comes with custom buttons for Netflix and Google Assistant calling. Integration Assistant lets you quickly play TV shows or play videos on YouTube by issuing voice commands. You can access the Play Store to download compatible apps for your TV.
The system interface also matches what you find on any Android TV.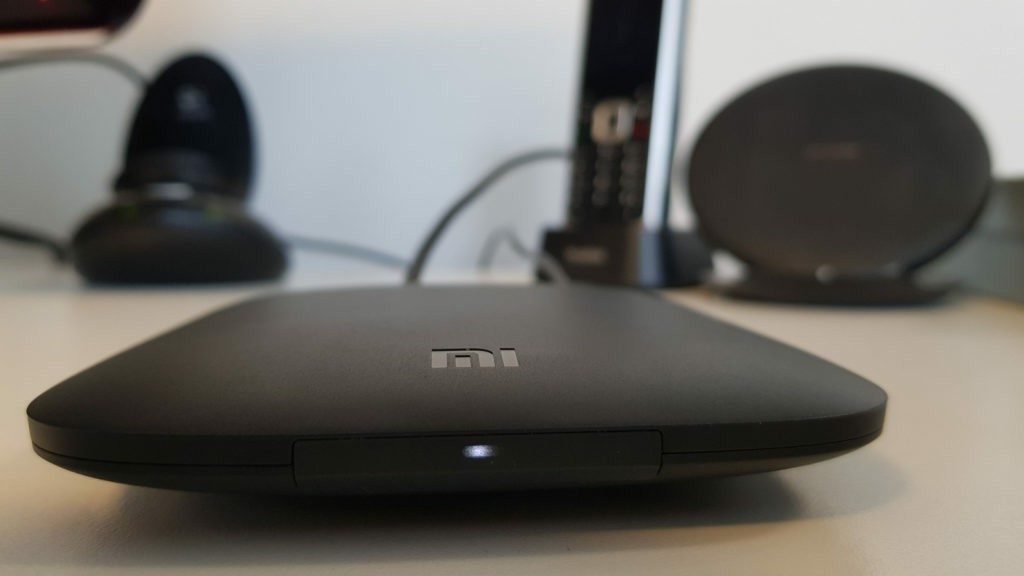 You may also like Smart TV H96 MAX RK3318 Review – All You Need to Know.
How to use Xiaomi Mi Box S:
How to use Xiaomi Mi Box S is as easy as you would expect, like any Android TV device, just connect the HDMI port to your TV or receiver, the power port to the jack, turn on the TV and the device, and follow the instructions on the screen such as connecting to WiFi and others , You'll be asked to sign in to your Google Account and request your privacy preferences.
In the end, the use of the device is easy and will not pose any problem.
Note :
When you use the device for the first time may be at a resolution of 720p, so make sure to adjust the higher quality it supports up to 4K.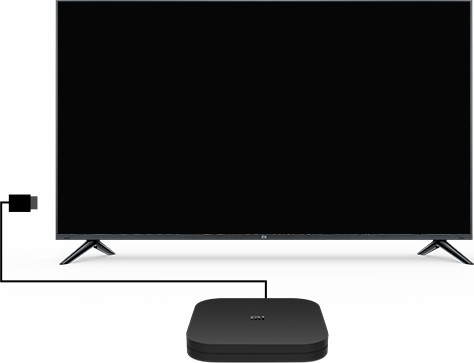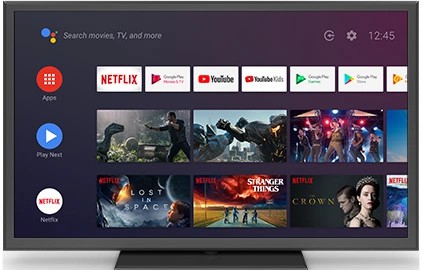 Performance:
Mi Box S comes with a Cortex A53 processor that has 4 cores up to 2.0GHz. There are 2 GB of RAM and 8 GB of internal storage.
Xiaomi has done a much better job of releasing updates to the Mi Box S. for the bug fixes that were facing the device, and thanks to constant updates, Mi Box S will be guaranteed to get the latest versions of Android TV when they become available.
The Mi Box S does a great job with 1080p content, but the device may encounter some problems in the interface spasm with 4K may not give you the best experience. For apps like Netflix and YouTube, we actually found it more than good enough.
However, the device is good, only the whole experience breaks down when trying to stream 4K content so that's best used on 1080p.
Summary:
Mi Box S offers a great Android TV experience. When the device does work on 1080p content, it is difficult to broadcast 4K quality. And with the help of Google Assistant and control panel and other great features and on a budget is a wonderful device on the whole and worth buying.