Chuwi Corebook X 2022 is a new laptop revealed by Chuwi of the third generation of the CoreBook X series, with many of the specifications you'd expect from a premium device, including a lightweight and thin design with an aluminum chassis and a 14-inch display, with an aspect ratio 3:2, a backlit keyboard, and a large touchpad. The only disappointment is its Core i3-10110U processor, which is an outdated Intel Comet Lake-U series processor.
Chuwi will go on sale for the CoreBook X 2022 later this month and is betting on a low price that combines premium components with other lower levels of cost-cutting.
14-Inches Screen & 2160*1440 Resolution
Intel 10th i3-10110U Comet Lake
8GB DDR4 & 512GB SSD
WIFI6 & Type-C
46.2Wh Battery & Quick Charge PD 2.0

Windows 10 Upgrade

to Windows 11
Screen And Design
CoreBook X 2022 uses a 14-inch BOE IPS display with a native 2K resolution of 2160 x 1440 pixels with support for 100% sRGB color gamut so it displays more colors, this makes the picture brighter with 85% screen-to-body thanks to the ultra-thin bezels. It adopts a 3:2 aspect ratio to facilitate productivity, web browsing, and use of office suites with an 18% increase in vertical viewing area compared to a 16:9 screen. This screen makes good use of the front end and provides a good viewing experience, which will help make it an ideal choice When working, playing, and watching multimedia content. Being thus the most versatile option in this sense.
The new Chuwi CoreBook X looks stunning and you can safely say that it has a premium design that, thanks to its thinner bezels and keyboard layout, is 10% smaller than a 14-inch laptop, which is closer to 13-inch devices at 10.9 mm thick. In addition, thanks to the aluminum frame, the total weight has been reduced to 1.36 kg and is more comfortable to carry, which is undoubtedly important if you are going to use it for work or study. The fan is also improved with increased fins (+17%), heat dissipation efficiency, and silence.
Ports include a microSD card reader, USB 3.0 Type-A and Type-C (supports audio, video, and data transmission), a headphone jack, a DC charging port, and a 3.5 mm audio jack.
Chuwi CoreBook X 2022 – Performance And Specifications
Chuwi has announced the new CoreBook X 2022, as a smaller alternative to the CoreBook X Pro. Unfortunately, it is equipped with a somewhat disappointing chip. It is equipped with a slower processor than the Core i5-8259U. Specifically, the 14-inch laptop is based on the 2019 10th Gen Core i3-10110U Intel Comet Lake which was one of Intel's last mobile chips made using the 14nm process. It's also one of the least powerful chipsets in the Comet Lake lineup, with just 2 CPU cores and 4 threads, and it reaches a Turbo frequency of 4.1GHz (base 2.1GHz) with a TDP of just 15W. While it's a chip that actually powers some decent Chromebooks, it's not your best choice for a Windows laptop in 2022. It's not a bad processor and it's very comfortable with the typical functions of a mainstream machine.
Worse, the Core i3-10110U uses the old UHD Graphics 620 with 23 execution units and a maximum speed of 1.00GHz.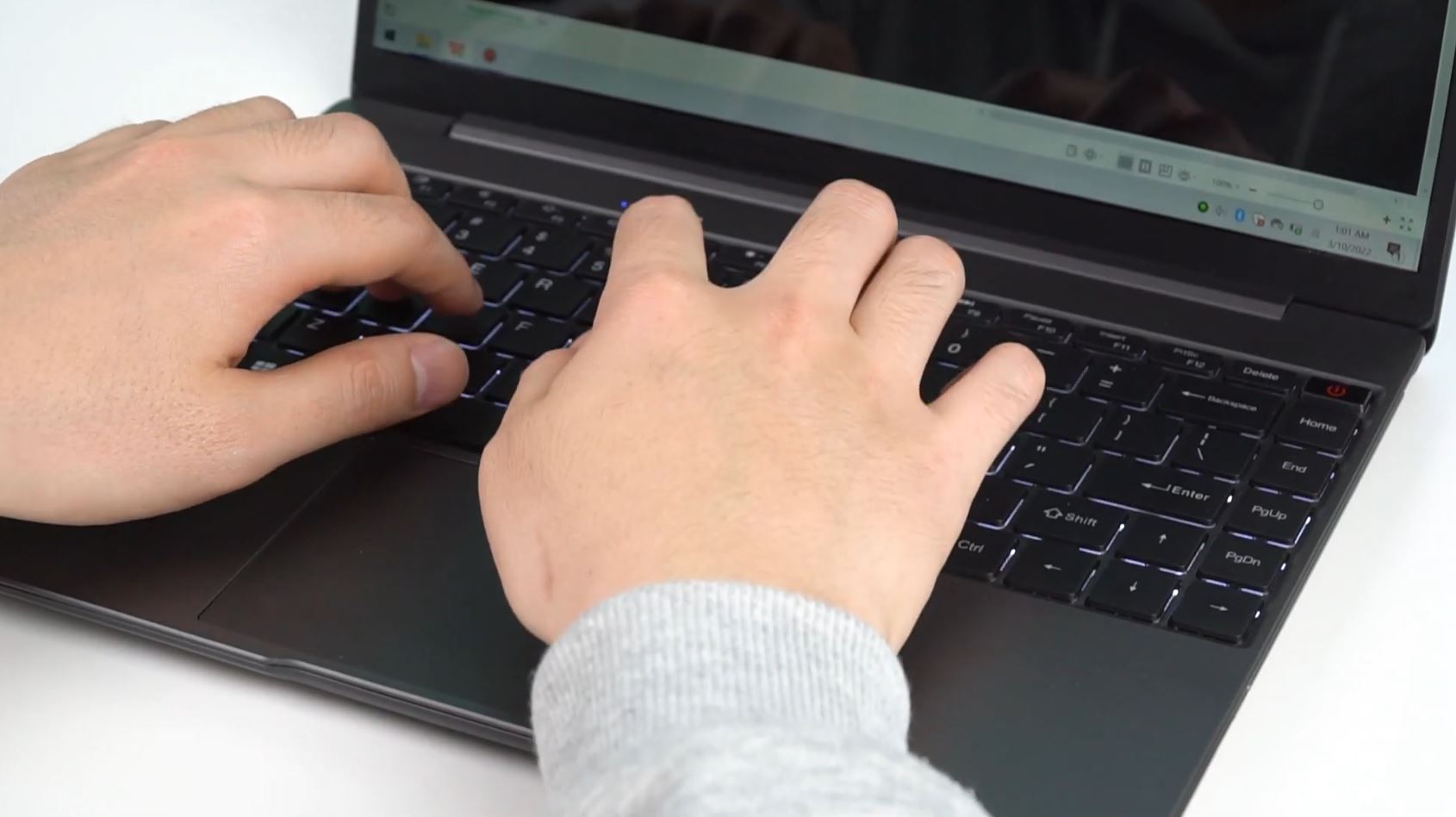 It's baffling that Chuwi chose this particular chip because the new laptop is an updated version of last year's Chuwi CoreBook X which had a similar design but was powered by a 28W Intel Core i5-8259U processor. This is an older chip, but it's a quad-core, 8-thread processor that delivers twice as much multi-core performance in at least some benchmarks. The Core i3-10110U only manages 86% of the performance that the Core i5-8259U. With a single-core GeekBench 5 score of 976 and a multi-core score of up to 2000 points.
Memory
Besides, CoreBook X 2022 will be launched with 8GB of DDR4-2666 RAM that you can expand/upgrade thanks to two SO-DIMM slots. With a 512GB SSD (with reading speeds of 500MB/s) at the same time, the device offers the possibility to install an additional SSD drive up to 1TB. With an SD card slot, you can add additional space as needed.
The rest of the equipment includes a new backlit keyboard on two levels, a classic 720p webcam with microphone and a 46.2Wh battery, which isn't bad for a very portable device and should give you 4-8 hours of autonomy depending on usage and quick charge PD 2.0 thanks to Moreover, you can charge the battery in the device up to 60% in one hour (alternatively, you can use the DC socket).
Connectivity
This year's model gets at least one upgrade: it's equipped with an Intel AX201 wireless card with support for WiFi 6 (802.11ax) for transmission up to 2.4 Gbit/s and Bluetooth 5.2 with an internal antenna to provide better multi-device connectivity as well as transmission stability.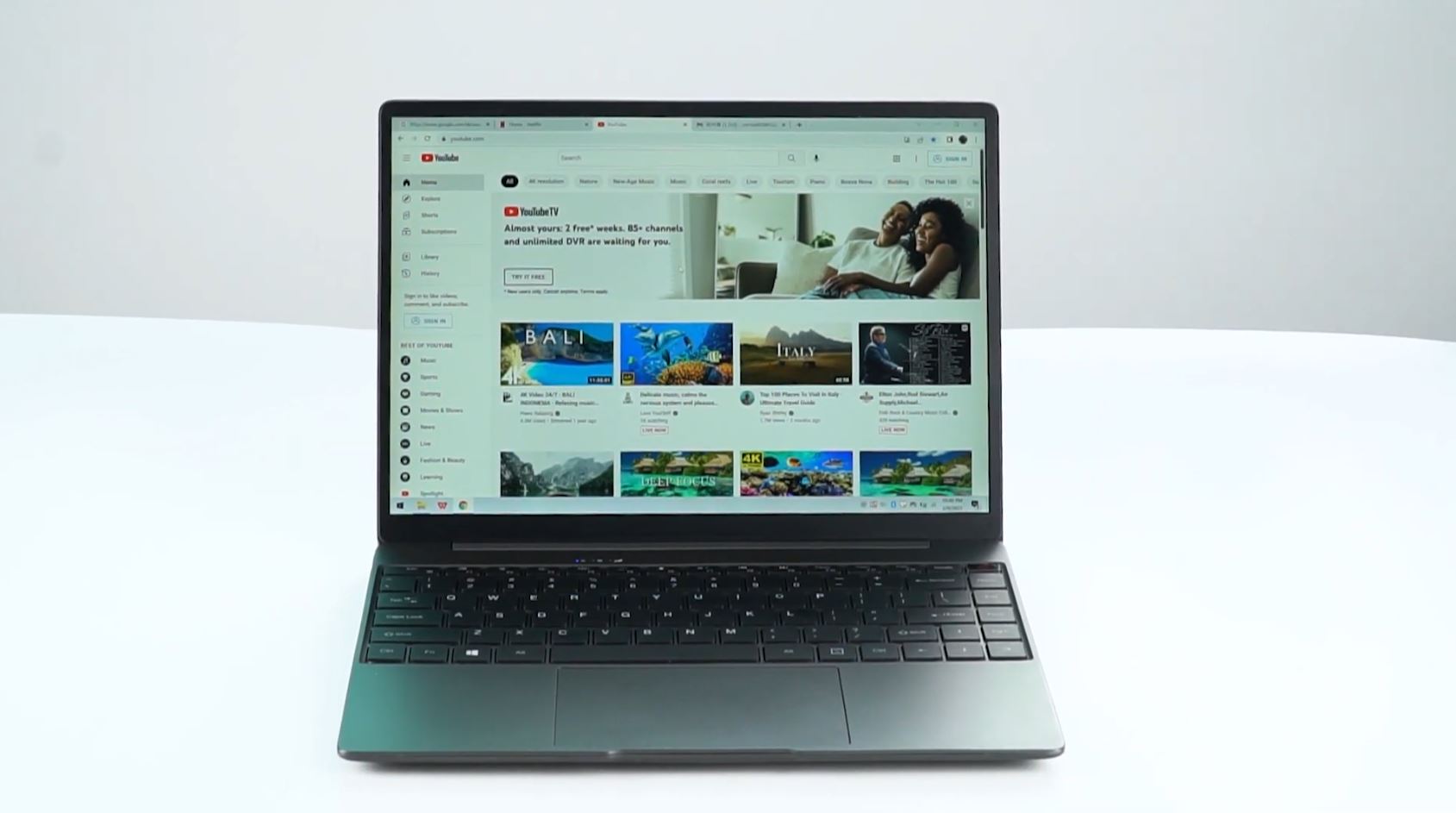 Verdict
Chuwi CoreBook X 2022 will be sold with Windows 10 and can be upgraded to Windows 11. It should be available later this month at a starting price of $499 and above Moreover, if you register your email on the newsletter of the product page, you will receive a discount of 50$. This is a pretty attractive price for a laptop with such specs but there is one feature that explains why the CoreBook X is cheaper than most other laptops with these features, it's powered by an Intel Core i3-10110U processor. Despite using an older processor, but with the premium design and comfortable price, CoreBook X 2022 is a good laptop for general and daily use.