ADATA announces the launch of the latest addition in the high-performance DRAM segment from XPG Spectrix D50. With capacity Starting from 8 GB up to 32 GB, with some capacities speeds of up to DDR4-4800, and not only offer high performance but also eye-catching aesthetics with an elegant geometric design with RGB lighting.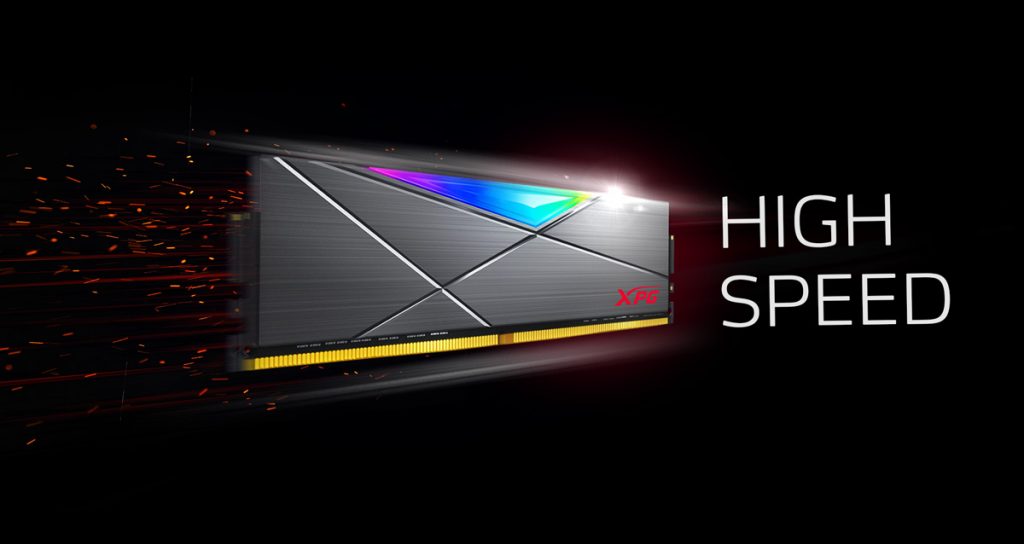 Design and cooled:
ADATA XPG Spectrix D50 Maybe it may not look like Spectrix D60G In terms of design and near-perfect lighting, But it was designed for fans of big speeds and overclockers, it has a solid heatsink design with some interesting tweaks To withstand high voltage and heat while increasing the speed Without neglecting the aesthetics with With a simple yet elegant design.
The XPG D50 is made with high-quality chips and PCBs which provide stability and reliability. As well, if we talk about the power of the cooling dispersion supplied with it, The heat spreader on the memory includes a criss-cross geometric design on its 2 mm it gives us a larger size to be able to deal with the heat produced by memory chips that operate at a high frequency, which helps to provide very good protection for the memory piece Providing excellent heat dissipation during moving the air inside the case, and The metal heatsink surrounding the memory modules is painted in tungsten grey and a triangular RGB panel that fits in perfectly with the module's overall design.
RGB Sync:
that can be controlled via the XPG RGB Sync app. XPG claims it can be used with major motherboard manufacturers' own software, but it doesn't officially state which. Users can customize the look with three available RGB presets which consist of static, breathing, comet, they can also set it to Music mode to synchronize with their favorite songs.
Different Models ADATA XPG SPECTRIX D50:
The ADATA XPG Spectrix D50 will be available with a range of different models for the DDR4 memory in a range of different sizes and speeds, in single 8 GB modules and 2 x 8 GB (16 GB) up to DDR4-4133, with single 16 GB modules and 2 x 16 GB kits ranging up to DDR4-3600. Each kit itself varies in latency from CL16 on the DDR4-3000 and DDR4-3200 kits, with CL18 on the DDR4-3600 kits, each with an operating voltage of 1.35V, The speed DDR4-4133 kits are CL19 with a higher operating voltage of 1.4 V.
As for Operating clock 4,600MHz/4,800MHz (latency / operating voltage unknown), The size per module is width 133.35mm, height 40mm, thickness 8.0mm.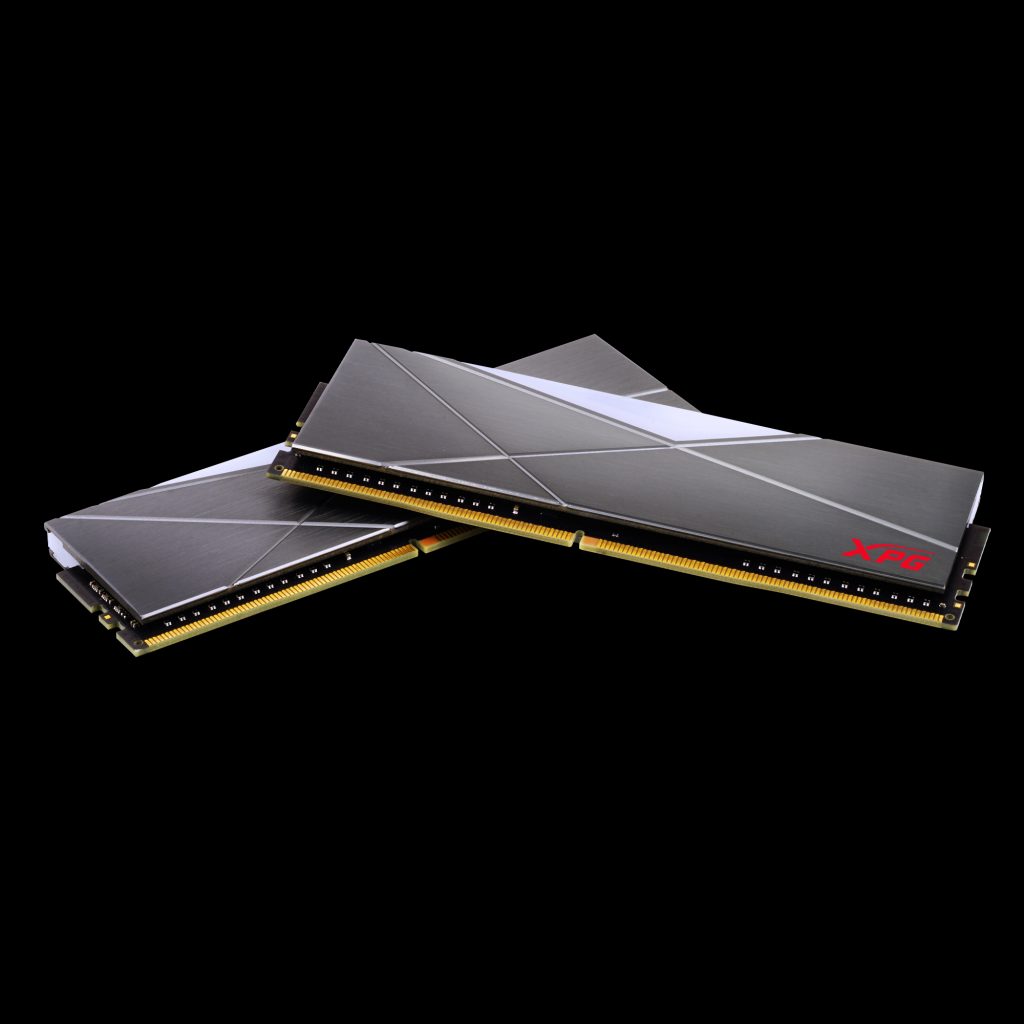 XMP 2.0 profiles:
All of the XPG Spectrix D50 kits support the latest Intel and AMD chips through its integrated XMP 2.0 profiles Otherwise, the memory will operate at 2133 MHz only, and also, for increased stability during overclocking without the need to mess about with the BIOS.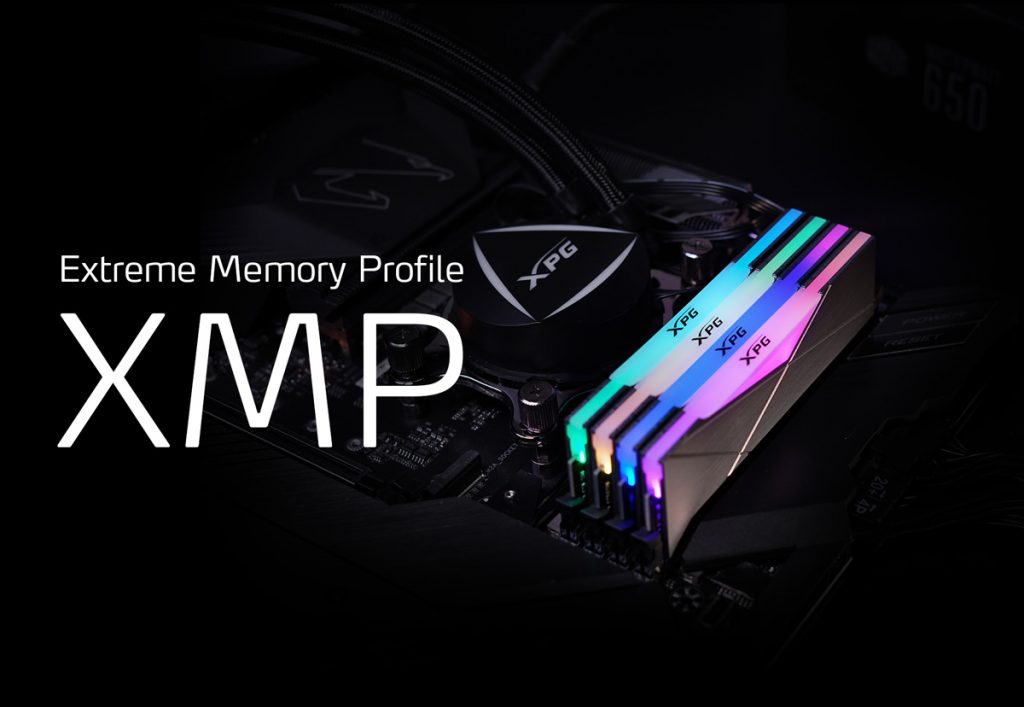 When is it available:
in the beginning, ADATA XPG SPECTRIX D50 will be available into retail channels imminently in May 2020 and All other variants will be available beginning in April. Exact availability of the memory modules may vary by region.
the higher capacity 32 GB modules and the higher speed DDR4-4600/DDR4-4800 kits coming later on in Q2. XPG hasn't unveiled any pricing information at present.
Specifications ADATA XPG SPECTRIX D50
| | | | | | |
| --- | --- | --- | --- | --- | --- |
| Model Name | Speed | Size | Latency | Voltage | Heat Sink Color |
| DDR4-3000 | PC4-24000 | 8GB x 1 | CL 16-20-20 | 1.35V | Tungsten Grey |
| DDR4-3000 | PC4-24000 | 16GB x 1 | CL 16-20-20 | 1.35V | Tungsten Grey |
| DDR4-3200 | PC4-25600 | 8GB x 1 | CL 16-20-20 | 1.35V | Tungsten Grey |
| DDR4-3200 | PC4-25600 | 16GB x 1 | CL 16-20-20 | 1.35V | Tungsten Grey |
| DDR4-3600 | PC4-28800 | 8GB x 1 | CL 18-20-20 | 1.35V | Tungsten Grey |
| DDR4-3600 | PC4-28800 | 16GB x 1 | CL 18-20-20 | 1.35V | Tungsten Grey |
| DDR4-4133 | PC4-33000 | 8GB x 1 | CL 19-23-23 | 1.4V | Tungsten Grey |
| DDR4-3000 | PC4-24000 | 8GB x 2 | CL 16-20-20 | 1.35V | Tungsten Grey |
| DDR4-3000 | PC4-24000 | 16GB x 2 | CL 16-20-20 | 1.35V | Tungsten Grey |
| DDR4-3200 | PC4-25600 | 8GB x 2 | CL 16-20-20 | 1.35V | Tungsten Grey |
| DDR4-3200 | PC4-25600 | 16GB x 2 | CL 16-20-20 | 1.35V | Tungsten Grey |
| DDR4-3600 | PC4-28800 | 8GB x 2 | CL 18-20-20 | 1.35V | Tungsten Grey |
| DDR4-3600 | PC4-28800 | 16GB x 2 | CL 18-20-20 | 1.35V | Tungsten Grey |
| DDR4-4133 | PC4-33000 | 8GB x 2 | CL 19-23-23 | 1.4V | Tungsten Grey |