BlitzHome apparently is a brand from Blitzwolf that specializes in home appliances. Recently released Automatic Countertop Ice Maker under the name BlitzHome BH-IM2, equipped with many smart features that may make it the perfect choice for you. And that's thanks for LED Touch Control, 7-15mins Fast Icing Ice Maker with Self-cleaning Function, and Bullet-shaped Ice Cubes Design.
BlitzHome BH-IM2 Features
High-efficient Compressor & Condenser
Bullet-shaped Ice Cubes
7-15mins Quick-freezing
Self-cleaning Function
Smart Touch Panel with LED Display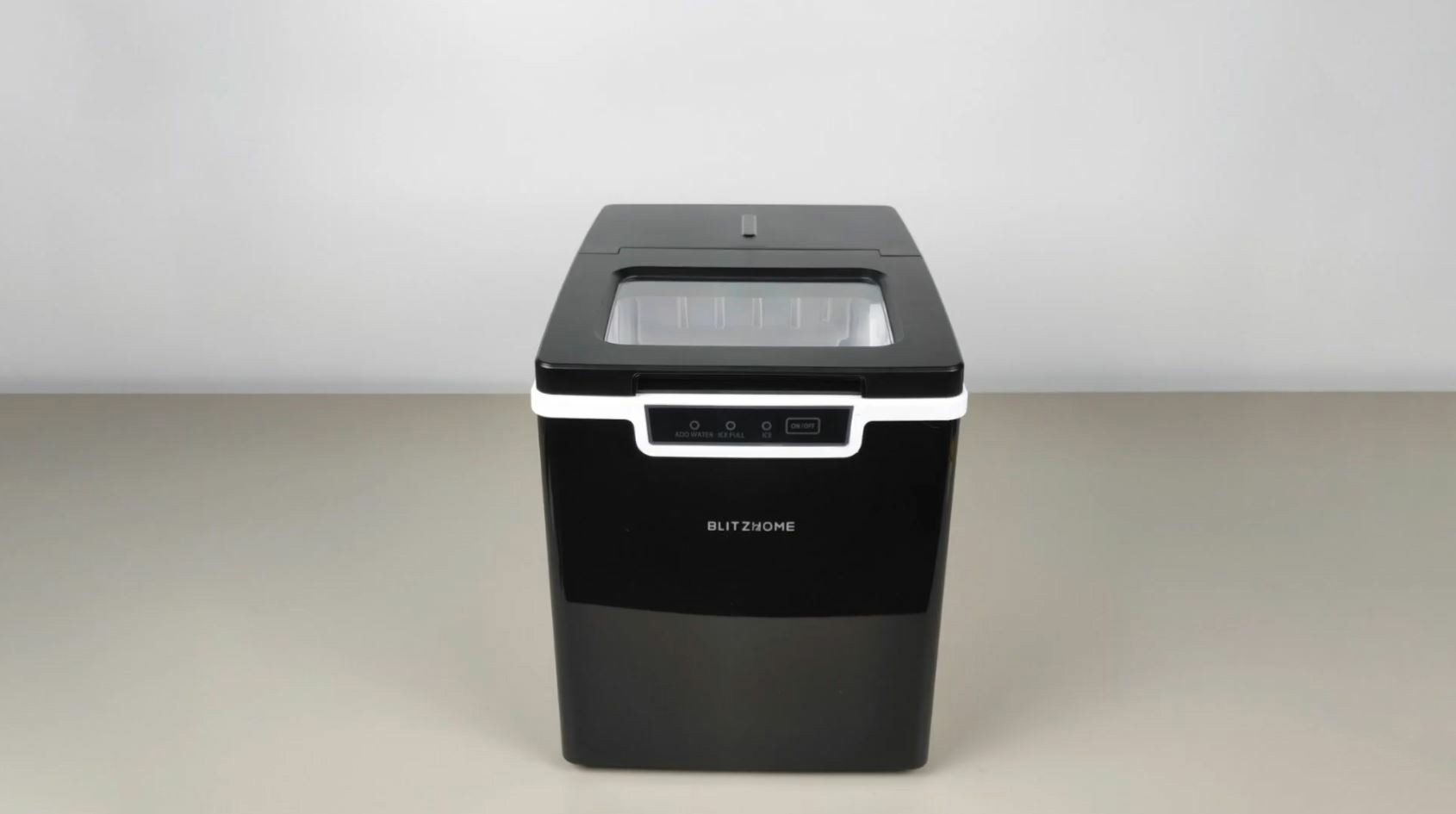 The machine is of very good quality, stylish and well-made and was very impressed with the price paid.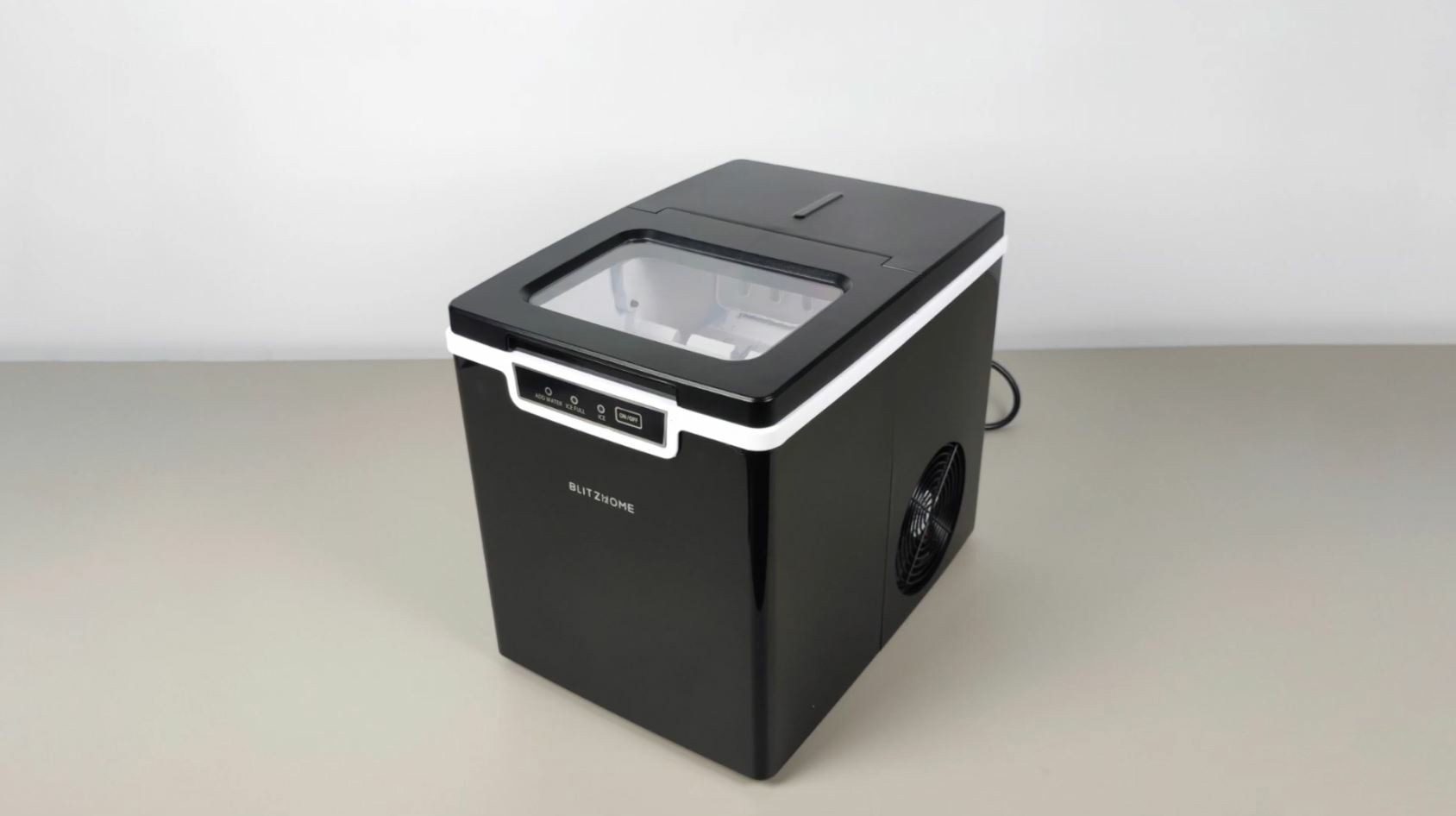 Overall, Using the machine was very easy, only need to put the power plug in the wall and filled the compartment underneath the gasket with water pressed the power button on Smart Touch Panel with LED Display, and waited. A lot more convenient than buying ready-made ice cubes from the store or spending time filling and emptying the ice trays that go into the freezer. Of course, if you have leftover ice from the machine, you can still put them into the freezer for later use.
The sound it makes is not loud and surely not disturbing, like a fan from a heater. The first 9 ice cubes were delivered at about ~10-12 minutes but it depends on the temperature of the environment, second round was less time, even got to around ~7min per batch afterward because the temperature had dropped in the machine. Cubes are of good quality and have nothing less than ready-made cubes in shops.
By the way, rinse it using the cleaning function (it takes whopping 20 minutes), All you have to do the Long press the ON/OFF button for 10s to start self-cleaning.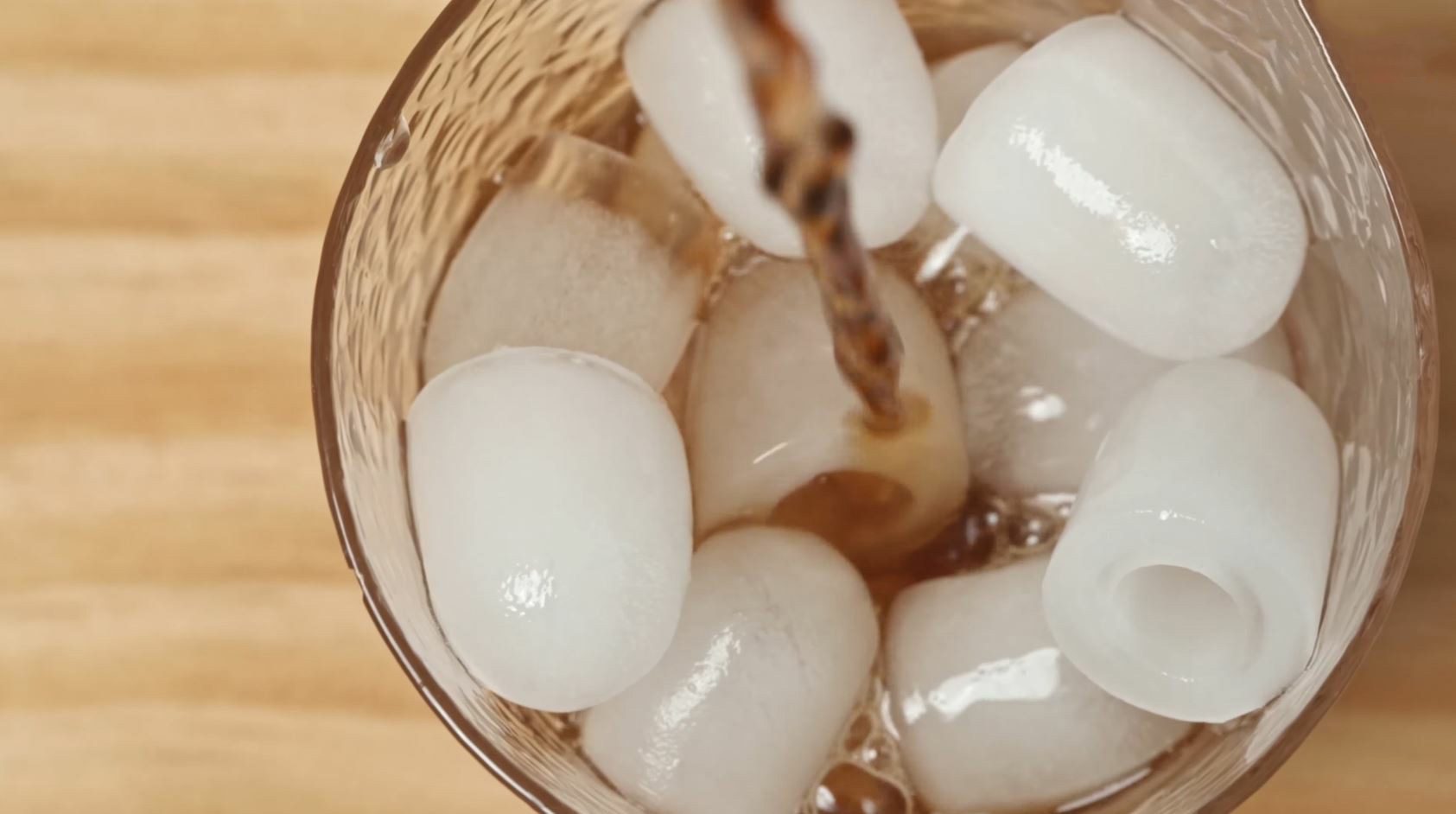 BlitzHome BH-IM2 Price And Where To Buy
The BlitzHome BH-IM2 is currently available on the Banggood Store for a very good price So, don't miss out on this great deal. And to view its price or buy it, you can access the offer by clicking on the store icon.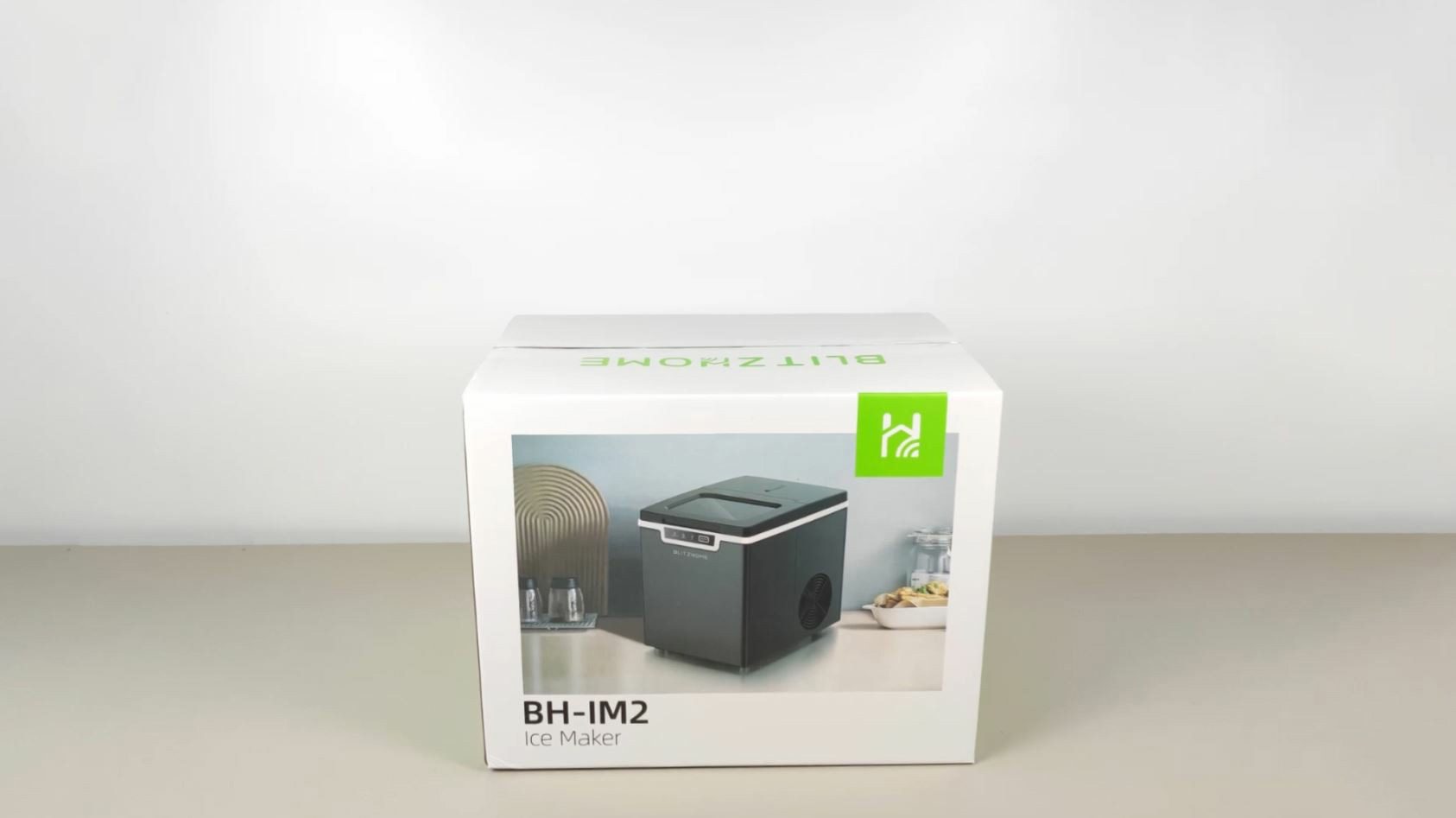 Included is the BlitzHome BH-IM2 machine, ice tray, scoop, manual.
BlitzHome BH-IM2 Specifications
Brand: BlitzHome
Product Name: Automatic Countertop Ice Maker
Model Number: BH-IM2
Voltage(V): AC220V
Capacity: 1.8L
Ice Production: 10-12kg/24h
Icing Time: 7-15mins
Product Dimension: 35.80 x 24.80 x 29.00 cm
Ice Cube Dimension: 11 x 24 x 32 mm