In this review, we'll look at the ADATA XPG Summoner is an RGB mechanical gaming keyboard that comes with a choice of Cherry MX RGB switches either in Silver, Blue or and Red and comes with an ergonomic magnetic detachable wrist-rest, multimedia controls, macros, Per-Key RGB backlighting, and 100% anti-ghosting capability. It also gives you excellent stability, tactile feedback and the utmost precision you need and more features.
CHERRY MX RGB Key Switches
7 Pre-Defined RGB Modes
Magnetic Ergonomic Wrist Rest
Media Control Key
Macro Keys
100% Anti-Ghosting Keys
Sandblasted Aluminum Frame Design
USB Passthrough
9 Replaceable Red Keycaps
To explore other options, read about the Motospeed CK80 Mechanical Gaming Keyboard Review.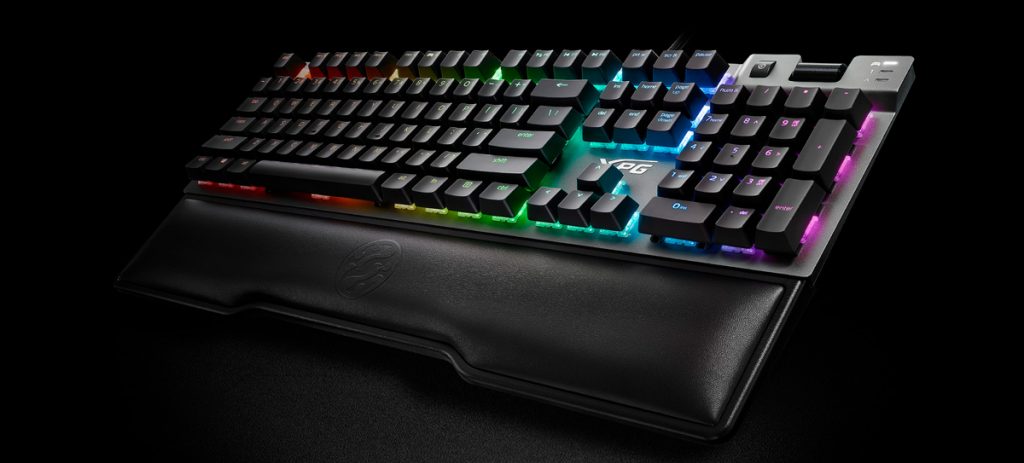 Design XPG Summoner:
The XPG Summoner features a solid aluminum construction body with light-weight and a full keyboard layout, it also has a sandblasted finish on the faceplate, the keycaps are all molded black matte ABS plastic which looks great with or without the RGB lighting.
The top of XPG Summoner is the keys for controlling the onboard RGB & Macro profiles which can be accessed by holding the function key and pressing the corresponding buttons.
On the right-hand side of the keyboard, there is the volume roller and mute button, Just behind the volume scroll wheel and the mute button exists the USB 2.0 pass-through port to plug in your other devices to the keyboard, such as a mouse, It would have been better if it was USB 3.0.
Magnetically Wrist:
This keyboard comes with a magnetically attached High-Quality wrist-rest with a smooth PU leather surface, which is both comfortable and removable. This feature puts your wrists at a comfortable and healthy position while gaming for long hours. and its magnetic design can be detached with ease.
Switches and Keycaps:
Three options are available with the ADATA XPG Summoner, Cherry MX Speed, MX Blue and MX Red According to your desires.
SILVER: Fast and Sensitive
BLUE: Audible and Tactile
RED: Linear and Quiet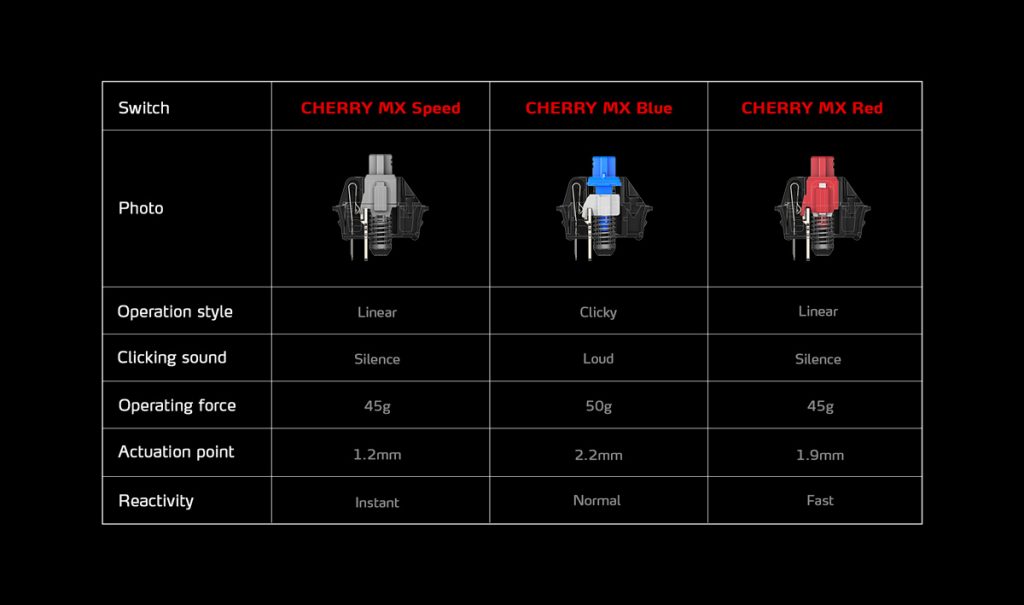 There are a few extra keycaps provided as well to change up the setup and help you quickly identify important keys. The replacement caps swap with 9 keycaps in red for the WASD keys, Windows and arrow keys.
RGB LIGHTING:
this board is completely RGB enabled with adjustable brightness for each key. The modes are Static, breathing, trigger, explosion, color cycle, color wave, and WASD mode. The bummer is that RGB can't be controlled via software. This is disappointing as it has become essential for easier usage and customization.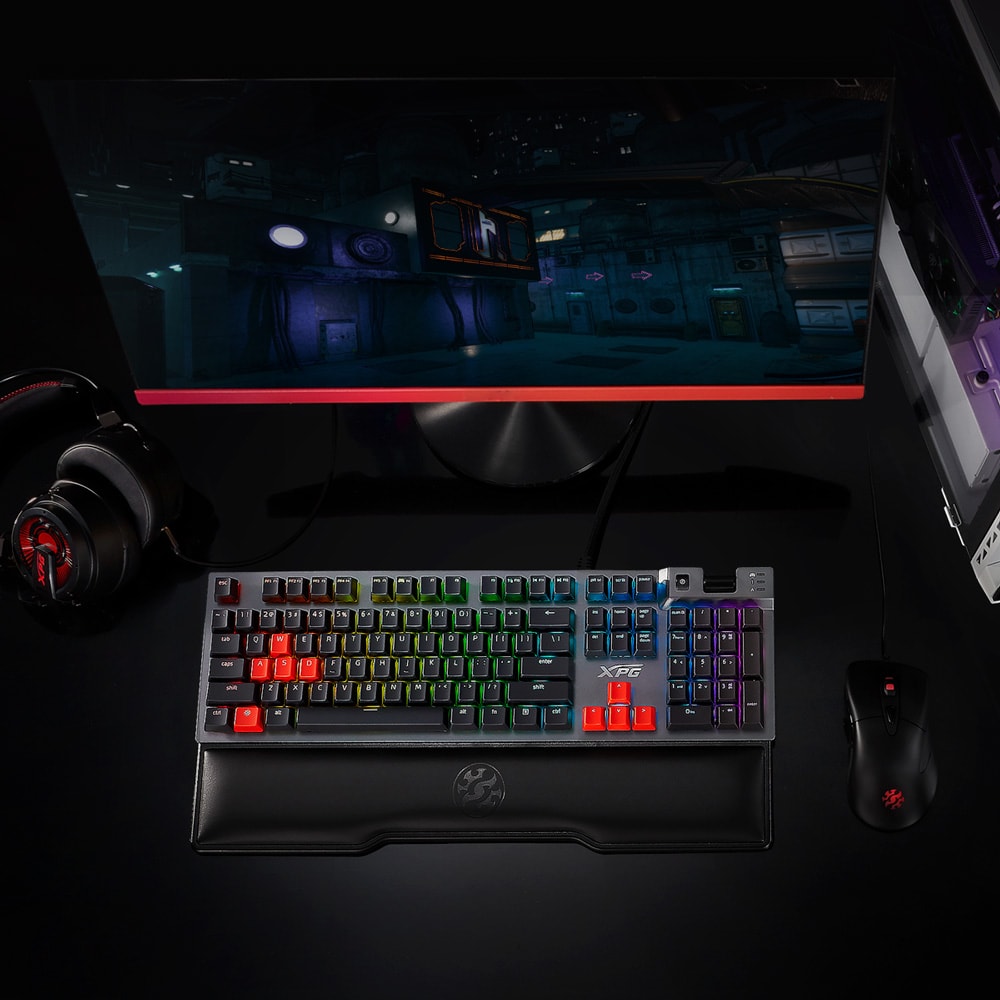 Macros:
XPG equipped this device with five macro keys via onboard profiles, that are attached to the F1 through F5 keys. F10 through F12 It is capable of recording up to 40 keypresses or 20 seconds max there is no software to create or edit macros.
Gaming mode:
Fn + F6: Toggle between normal and game mode. Game mode enables macro, profile and lighting setup. It also disables the Windows key.
Profile Switch:
Fn + F1-F5: Profiles allow you to re-map the Summoner keyboard to let you associate any key with a macro sequence.
Macro combination:
Fn + F1-F5: Select profile first.
Fn + Right ALT: Enters recording mode.
Type what you wish to record.
+ Right ALT: Exit recording mode.
Assign a Key for the macro.
Reset:
Fn + ESC: Resets the keyboard to its default state.
Light Effects:
Fn + Right: Effect scroll
Fn + Left: Effect scroll
Fn + UP/DOWN to adjust the lighting brightness. (OFF / 25% / 50% / 75% / 100%)
Anti-Ghosting:
Fn + Insert: 6 key rollover
Fn + Delete: N key rollover
summary:
XPG Summoner is a good keyboard in terms of manufacturing quality and performance, and even the price I see is reasonably reasonable, just what I see as a flaw in it is that there are no programs available to edit RGB lighting or macros.
XPG Summoner Price and Availability:
The XPG Summoner is currently available on Amazon store for just $99.99. This is a very good price So, don't miss out on this great deal. And to view its price or buy it, you can access the offer by clicking on the store icon.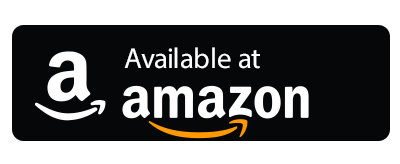 XPG Summoner RGB Mechanical Gaming Keyboard
Magnetic wrist rest
9x Red keycaps replaceable.
stickers
User Experience
Specifications XPG Summoner
| | |
| --- | --- |
| Body Material | Sandblasted aluminum frame |
| Color | Gun-metal grey |
| Weight | 951g |
| Dimensions (LxWxH) | 449 x 135 x 44 mm |
| | |
| --- | --- |
| Anti-ghosting keys | 100% |
| Key Switch | CHERRY MX Speed Silver/Red/Blue |
| Lighting Effect | 7 RGB lighting modes (Static / Breathing / Trigger / Explosion / Color Cycle / Color Wave / WASD mode) |
| Number of keys | 104/105/109 (Depending on Localization) |
| Macro Keys | 5 |
| | |
| --- | --- |
| Interface | 2x USB 2.0 type A, 1 Pass-through port |
| Working Voltage | 5V DC |
| Polling Rate | 1000 Hz |
| Keystroke Lifecycle | Over 50 million strokes |
Wrist Rest Specifications
| | |
| --- | --- |
| Color | Black |
| Weight | 191g |
| Dimensions (LxWxH) | 445 x 88 x 19 mm |