Switchbot Curtain is an Internet of Things device (a small robot) announced in the CES 2020 and which allows you to convert old curtains into smart curtains and make your home smarter. It works automatically using motors. It does not require any special tools to be installed and does not need a power source, to save energy, effort, and even money.
All you have to do is to clamp it on the curtain, and it will do the magic.
The device activates and pulls your curtains to any side in seconds. Through the application, you can set tables and through machine learning the system learns your patterns. Thanks to the temperature and light sensors, you can set the Smart Curtain to close at night and open in daylight, this helps get better quality sleep, and healthy wake up under the sunlight.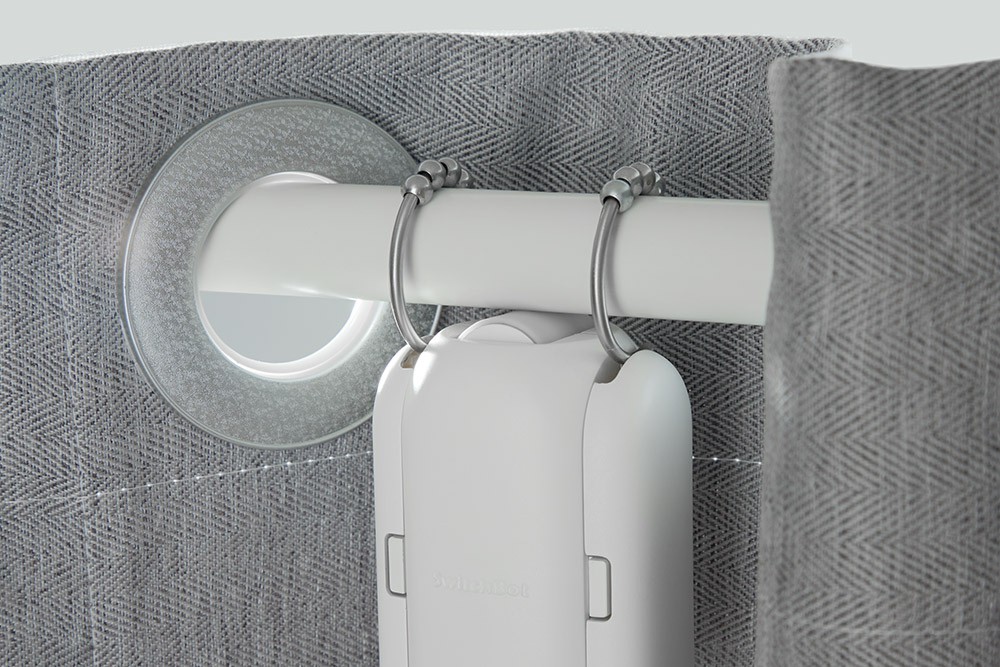 You may also like Alfawise KS1 Smart Home Universal Remote Controller review – All You Need to Know.
Features Switchbot Curtain:
The IoT device can also help keep your home temperature stable, which reduces the need for air conditioners and heaters and keeps your room at the optimal temperature, reduces energy consumption, thus lowers electricity bills and environmental costs as well.
It also allows you to block unwanted sunlight in the middle of midday automatically.
SwitchBot can act as a safety device to prevent home theft, using the ability to control it remotely or you could set it to automatically open the curtains at regular intervals, which gives the impression that someone is at home.
Control of Switchbot Curtain:
The device can be fully controlled by your smartphone or just by your voice thanks to its integrates with Alexa, Google Assistant, Apple's Siri or IFTTT, there is also a built-in Bluetooth remote control, allowing users to activate the device from a distance without using the smartphones.
Power:
The unit is powered by a good internal rechargeable lithium-ion battery that lasts between 8 and 12 months depending on the frequency of the usage. or you can pick the solar panel version optional solar panel so you won't have to worry about running out of battery ever.
This makes this device super portable and easy to use, compared to the wired solutions available.
App Switchbot Curtain:
The device can be operated through its built-in app that is available on iOS / Android, with voice control through smart speakers or even through a free remote button, the app will also allow you to schedule the opening and closing of the curtain just as you wish.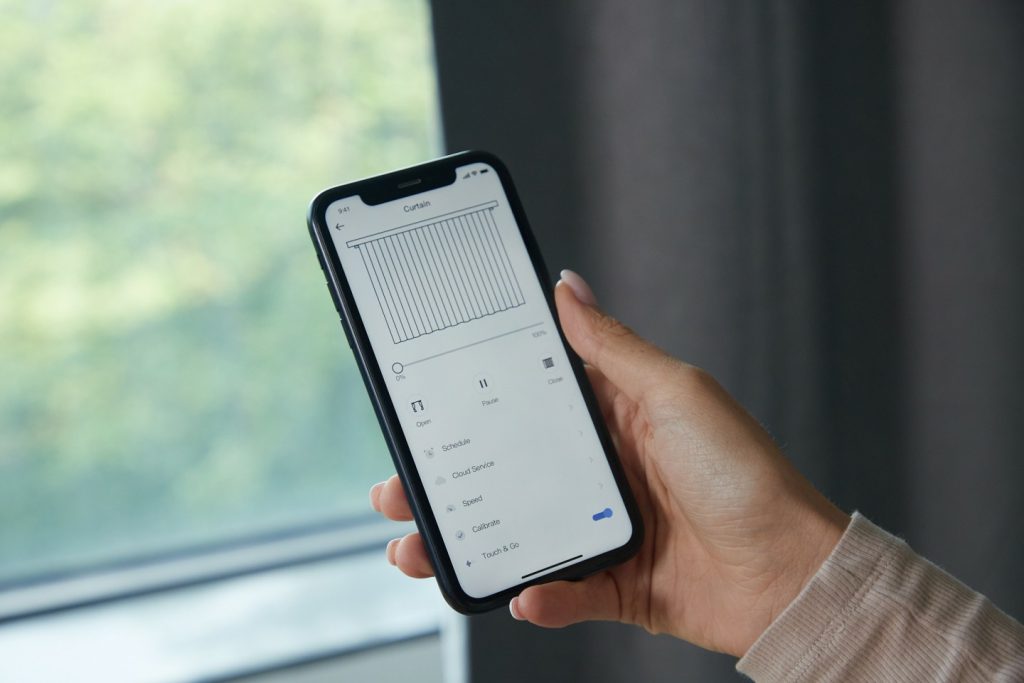 Compatibility:
SwitchBot claims to have tested thousands of different curtain rods and rails designs to ensure they are all compatible with the Switchbot curtain, and it claims that it can move even heavy curtains or in the presence of minor obstacles.
Conclusion:
Switchbot Curtain, Is really a simple solution to a variety of everyday problems that many suffer from during sleep or while having a lazy evening watching Netflix, and at this price, it is worth the purchase.